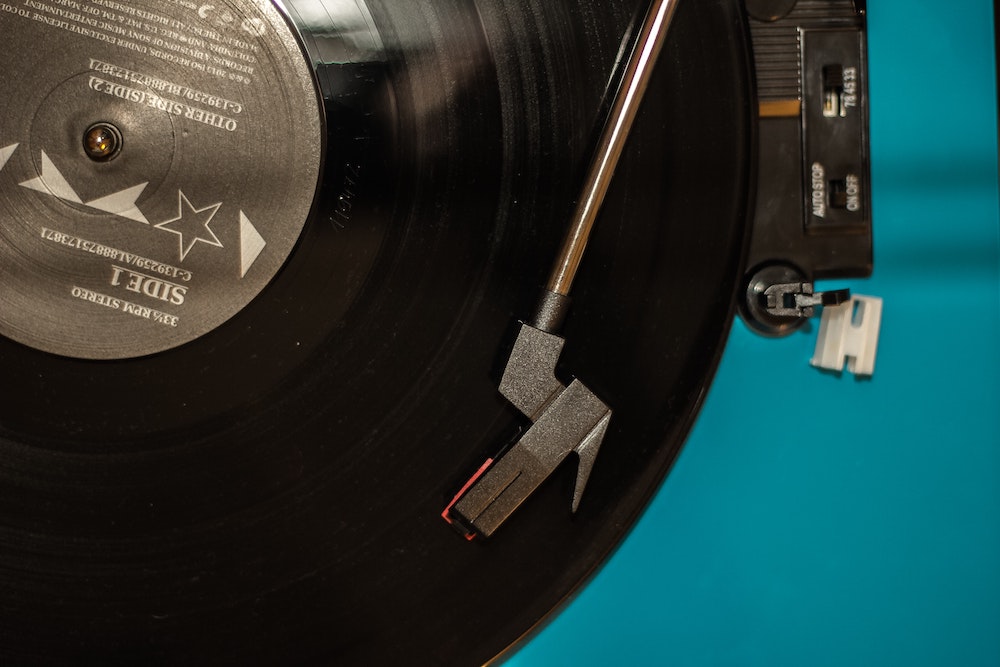 What better way to kick off a weekend than with new music? Fridays are always chock full of the latest songs and albums ready to be the soundtrack to everyone's antics, and here you'll find some of the week's standout releases. Whether you're ready to spin an anticipated song from a favorite artist or just taking a look at what's out there, there's a whole lot of tunes to dive right into. Who knows—maybe you'll find your next obsession.
Fever 333
"Supremacy"
Fever 333's new song, "Supremacy", is a call to action to fight against racial injustice. Produced by John Feldmann and featuring Travis Barker on drums, the band gets their message across by way of frantic rap verses that lead into a melodic chorus—it also interpolates Blondie's 80s hit "Rapture" for good measure.
Sara Bareilles
"Little Voice"
The beautifully genuine "Little Voice" serves as the background to the new TV show by the same name, but Sara Bareilles didn't write this one just to be television fodder. Originally written over fifteen years ago and housed deep in the Bareilles vault, the tune finds a home that will let millions hear it. The show premieres in July, so whether it's actually good remains to be seen, but the quality theme song is a perfect start.
RMR
Drug Dealing is a Lost Art
Midway through 2020 and singer/songwriter RMR is still one of the more intriguing acts in music. His interpolation of Rascal Flatts on "Rascal" hasn't gotten old, but does the debut EP from the masked rapper live up to the glimmer and charm of his single? Overall, Drug Dealing is a Lost Art shows that he's more than a viral sensation—songs like the remix of "Dealer" featuring Future and Lil Baby shows what star power can add to his tracks, while the new wave-esque "Silence" proves he's the real deal.
Lil Peep
Crybaby
It's hardly new to longtime Lil Peep fans but the majority of listeners now have the pleasure of hearing Lil Peep's mixtape Crybaby on streaming platforms for the first time. First released in 2016, the project gets a remaster that omits one of the eleven original songs due to legal reasons. Still, it's an essential piece in Lil Peep history.
The Acacia Strain
Y
The Acacia Strain's latest seven inch/digital single finds the metal act flexing their heavy tones and sludgy vocals like they do best. Featuring "One Thousand Painful Stings" and "Earth Will Become Death"—two tracks off their upcoming album, due out in July—the latter's atmospheric tone sets it apart from other TAS songs.
De'wayne
"National Anthem"
Alt-rock rapper DE'WAYNE is going to be taking up a lot of real estate on your screens in the near future. The dynamic musician, having just inked a deal with Hopeless Records, releases the head turning track "National Anthem". The deeply personal cut screams urgency with impactful lyrics like "It's the new national anthem / They tell you don't move and just put your hands up".
Tyla Yaweh & Post Malone
"Tommy Lee"
Rising rapper Tyla Yaweh gets a big boost on his latest single "Tommy Lee" by enlisting Post Malone in this joint single. Both Tyla and Post have similar deliveries in the first place, so the fact that they almost bleed together on the song makes it more palatable. Post, of course, takes over the reins on the track—it shows he hasn't lost any flair in this so-far quiet year for him.
Other new releases:
Rage Against the Machine – XX (20th Anniversary Special Edition)
Gorillaz – "Friday 13th (feat Octavian)"
PLVTINUM & Chase Atlantic – "Hit My Line"
Surfaces, Elton John – "Learn to Fly"
AJ Mitchell – "Burn"
Kid LAROI – "Go! (feat. Juice WRLD)"
Pink Sweat$ – "Cadillac Drive (feat. Price)"
Chloe x Halle – Ungodly Hour
Mokita – "Bad"
Black Eyed Peas, El Alfa – "NO MAÑANA"
G-Eazy, Drew Love, JAHMED – "Love Is Gone"
Kiana Lede – "Dear Mr. President"
Ella Henderson – "Take Care of You"
The Ready Set – I Will Be Nothing Without Your Love (B-Sides)
Ben Platt – "Everything I Did to Get to You"
Luke Bryan – "Build Me A Daddy"
Dzeko, Keith Urban – "Both Still Young"
Teyana Taylor, Iman Nunez – "Wake Up Love"
T-Pain – "Get Up"
The Zac Brown Band – "The Man Who Loves You Most"
HONNE – "no song without you"
Kodaline – One Day at a TimeJack Garrett – "Circles"
Sean Paul – "Bad Inna Bed"