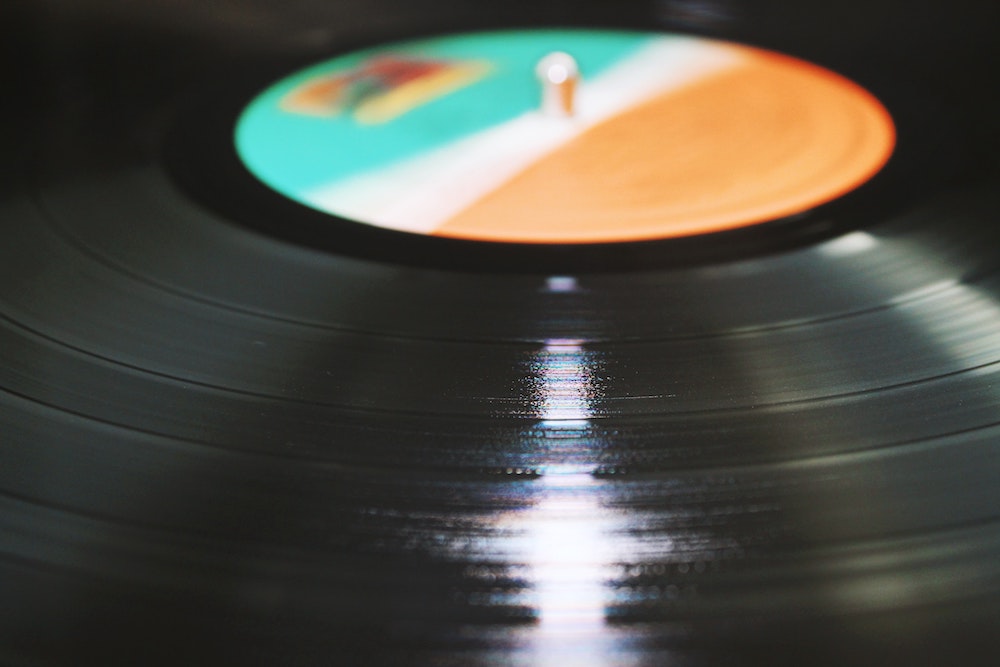 What better way to kick off a weekend than with new music? Fridays are always chock full of the latest songs and albums ready to be the soundtrack to everyone's antics, and here you'll find some of the week's standout releases. Whether you're ready to spin an anticipated song from a favorite artist or just taking a look at what's out there, there's a whole lot of tunes to dive right into. Who knows—maybe you'll find your next obsession.
Emery
White Line Fever
Emery may have hit their peak in terms of popularity over a decade ago, but certainly not creatively. The Christian band has molded their metalcore roots into a more refined rock sound on White Line Fever, incorporating piano and a softer vibe that suits them incredibly well. Of course, their patented rock flair is still trickled throughout—fans from the older days will have no issue turning on tracks like "Civil Wars" and rocking out.
Poppy
"All the Things She Said"
There's just something right about Poppy covering the iconic early 00s hit, "All the Things She Said". Poppy honors the classic effortlessly, emulating t.A.T.u's vocal prowess but with an added aggressive jolt musically. Originally meant for Pride Month, the ongoing protests across America have Poppy channeling its purpose to bring light to injustice. "I encourage you to educate yourself, go out and protest, donate, and raise your voice to speak out against this injustice", she said.
Kane Brown
"Worldwide Beautiful"
Kane Brown's new track, "Worldwide Beautiful", is meant to unite us through song. With proceeds going to the Boys & Girls Club, Brown's emotional delivery is unmatched—he manages to provide his country-pop aura to draw attention to police brutality and the ongoing pandemic with top-tier melodies and twang.
The Ghost Inside
The Ghost Inside
Self-titled albums are not because a band couldn't think of a catchy name—for The Ghost Inside, it represents the journey and return to a new record after almost losing their lives nearly five years ago. The devastating bus crash suffered in 2015 sidelined them until they slowly put back the pieces. They explore this lyrically in tracks like "Still Alive" and "Aftermath" but, more importantly, the record is constructed in a way that looks toward the future rather than dwells on the past. It results in an album that shows The Ghost Inside at their most vulnerable, draped in familiar breakdowns and metalcore riffs that they've always been great at.
In Flames
"Clayman"
Celebrating 20 years since the release of their fifth LP, heavy metal act In Flames turn back the clock by re-recording its title track, "Clayman". The updated recording brings the dated production into a modern era, ultimately sounding much cleaner while still providing the same intensity that the original had. The newly added synthy intro can't be denied either—it's a faithful remake without being a copy/paste job.
Twice
More & More
Twice can't stop getting bigger and their More & More release might push their popularity over the edge. On their ninth EP, the ever-prolific South Korean pop group unleash a barrage of high-octane hits with feel-good melodies and dance floor DNA. While there's plenty to love about the collection as a whole, the title track written by a powerhouse squad of Justin Tranter, Julia Michaels, and Zara Larsson will be what draws you back for more.
Chris Wallace
"Stay Home"
Former White Tie Affair vocalist Chris Wallace has been a great under-the-radar solo artist for years. His credits range from writing for The Summer Set and Sheppard, but his 2012 debut record was a textbook example of hooky power-pop meant for the masses. "Stay Home" is part of a comeback that's been long overdue—the quarantine-influenced cut picks up where he left off with smooth vocals and a toe-tapping beat.
—
Head to Bandcamp to Support
Racial Justice & COVID Relief
Today, from midnight to midnight PT, Bandcamp is waiving their share of sales to support artists impacted by COVID-19. They're also highlighting artists and labels who have come together to donate their share of profits to organizations in support of racial justice. Find out more info here on how to get involved.