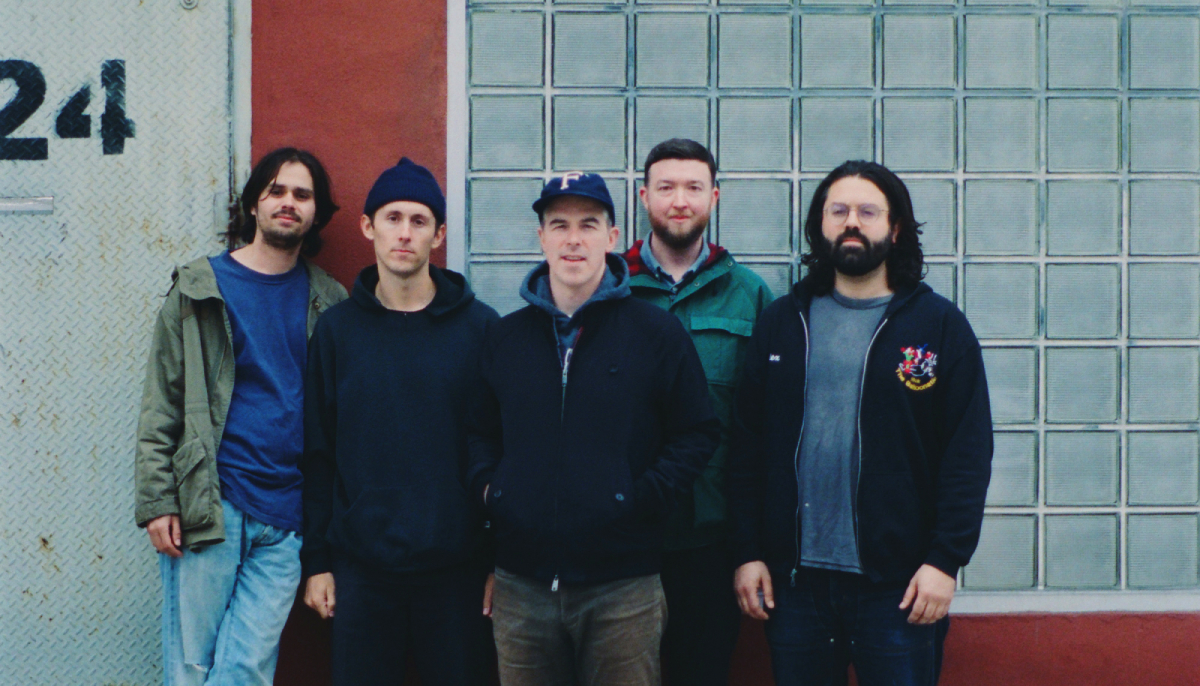 Fiddlehead were probably never supposed to release their 2021 album Between The Richness. But they did, and it was absolutely incredible. One of the finest releases of that year, or any year, draped in grief, acceptance and understanding, it cemented them as one of the most special bands in alternative music. And the fact that they are back again for another full-length is even more of a treat. This a reminder to cherish important bands like this and the fact that they want to keep on releasing new material.

Anyway, their new record is going to be called Death Is Nothing To Us and will be released on August 18 via Run For Cover. Vocalist Pat Flynn attempts to sum up what the album represents for him and the band:

"I don't want people to romanticise grief and depression, myself included," he explains. "But I wanted to write about the way loss can perpetuate this feeling of sadness in your life. I didn't intend to make some kind of thematic trilogy but there is this connection to the first two records, and this album sort of rounds out some of the stages of grief that weren't addressed previously–especially this feeling of stickiness that a depressive attitude can have."
The tracklisting looks like this:

01. "The Deathlife"
02. "Sleepyhead"
03. "Loserman"
04. "True Hardcore (II)"
05. "Welcome to the Situation"
06. "Sullenboy"
07. "Give It Time (II)"
08. "Queen of Limerick"
09. "The Woes"
10. "Fiddleheads"
11. "Fifteen To Infinity"
12. "Going To Die"

And the artwork like this: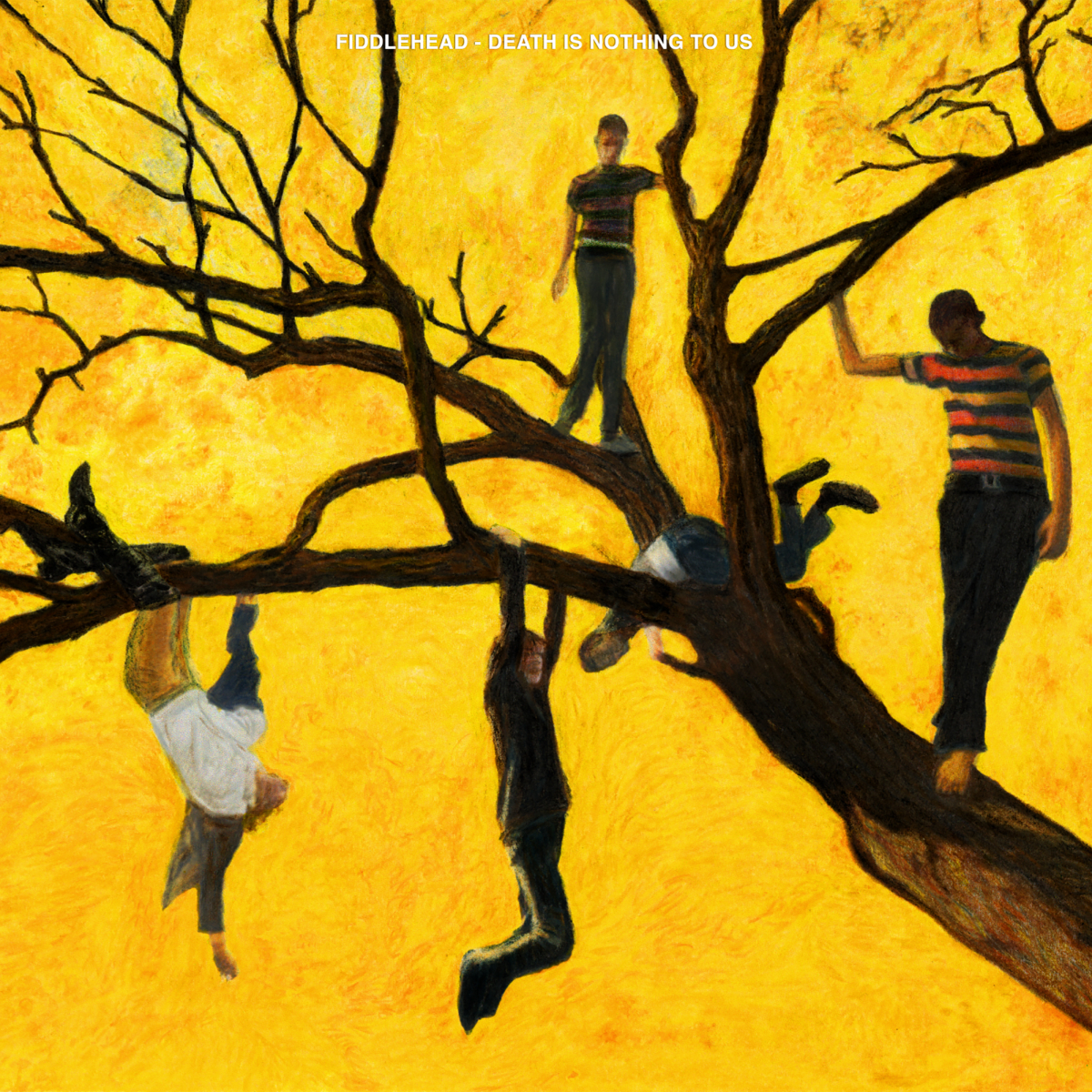 You can check out the first taste of the album right now. It's "Sullenboy" and is quintessential Fiddlehead in every sense. Rousing chords, heart-pounding drums and a sentiment and sincerity that digs deep into the chest, it's absolutely astonishing. Pretty much as good as rock music gets.
Fiddlehead will also be hitting the road later this year in support of the album. Here are all the dates. Those with * next to them indicate dates where the band will be supporting Citizen:
June 14 – Queens, NY @ Knockdown Center *
June 15 – Boston, MA @ House of Blues Boston *
June 17 – Chicago, IL @ House of Blues Chicago *
June 18 – Chicago, IL @ Metro *
June 22 – Austin, TX @ Stubb's Waller Creek Amphitheater *
June 24 – Los Angeles, CA @ The Wiltern *
June 25 – Anaheim, CA @ House of Blues Anaheim *
Sept 22 – Boston, MA @ Royale
Sept 23 – NYC, NY @ Webster Hall
Sept 28 – Chicago, IL @ Metro
Sept 29 – Toledo, OH @ Ottawa Tavern
Sept 30 –  Detroit, MI @ Edgemen
Oct 01 – Toronto, ON @ Lee's Palace
Oct 06 –  San Francisco, CA @ Great American Music Hall
Oct 07 –  Los Angeles, CA @ Ukrainian Culture Centre
Oct 08 –  Ojai, CA @ Ojai Women's Club
Feb 23 2024 –  London, UK @ The Garage