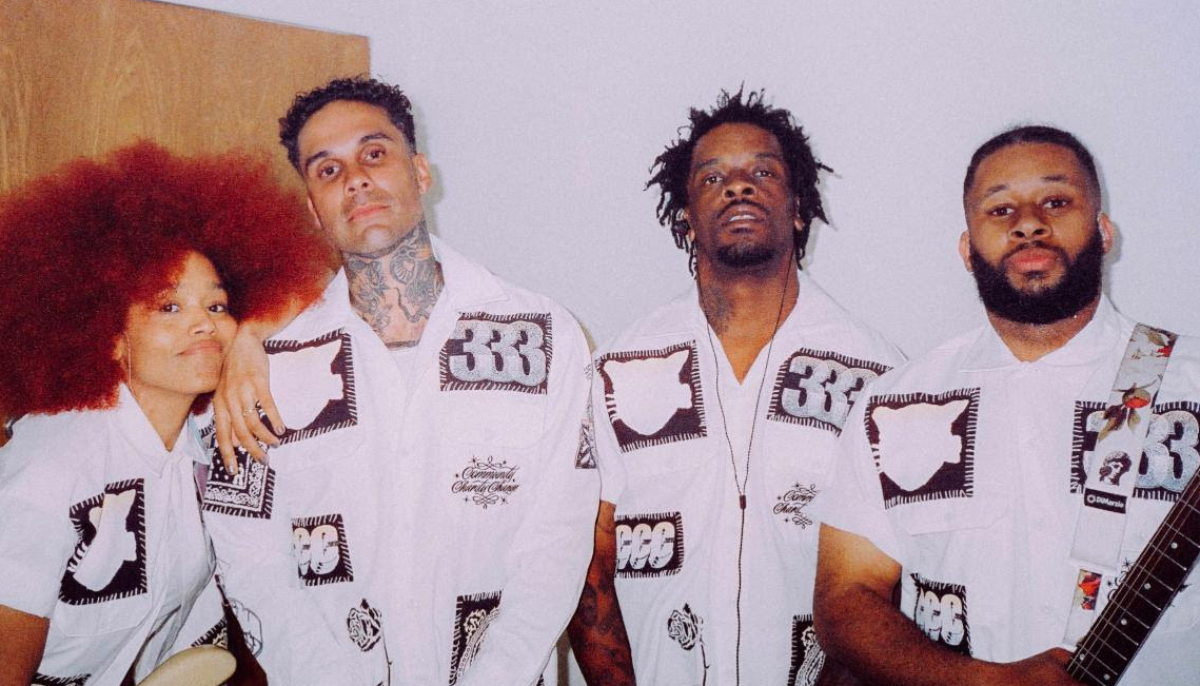 FEVER 333 is well and truly back. The brainchild of Mr Jason Aalon Butler, the band have had a few changes over the last few years. Since the release of their EP WRONG GENERATION back in 2020, and following a handful of festival appearances, guitarist Stephen Harrison and drummer Aric Improta announced their departure from the band. It left a lot of unanswered questions but also doubts about the band's future. But now, things are back in business with a new line-up, new label and new track.

That line-up consists of drummer Thomas Pridgen (The Mars Volta, Thundercat, Trash Talk), bassist April Kae, and guitarist Brandon Davis. Jason had this to comment on his new band:

"This new era of FEVER 333 is beyond even what I could have imagined. The talent, the funk, the passion, and the respect for this project April, Thomas, and Brandon have already delivered have shown me, once again, that this project is something more than a band on stage".

The new label comes in the form of a partnership between 333 Wreckcords Crew and Century Media Records. They take over from Roadrunner Records, who previously put out all of the band's discography. Jason had this to comment:

"I feel very lucky to have entered this partnership with 333 Wreckords Crew and the folks at Century Media for this upcoming album. I'm calling it right now – we're going to shift a paradigm, or two, regarding how this game gets played and how it tries to play us". 

And the new song is called "$WING" and is absolutely wild. A dark, convulsing verse that bleeds into a towering chorus, all held together by an intensity and intricacy that is undeniable. It's familiar yet fresh, looking to the past whilst hurtling towards the future. It's one hell of a return, and opens the shutters for absolutely anything to happen now.

Jason finally commented on what the new song represents:

"In a system that exploits the aforementioned instruments of power (the people) for financial and political advancement, we must collectively understand and redirect the dynamic once we realize that we are not powerless against it. '$WING' is a sonic reminder that you are the power that they seek and you are the resource they need".