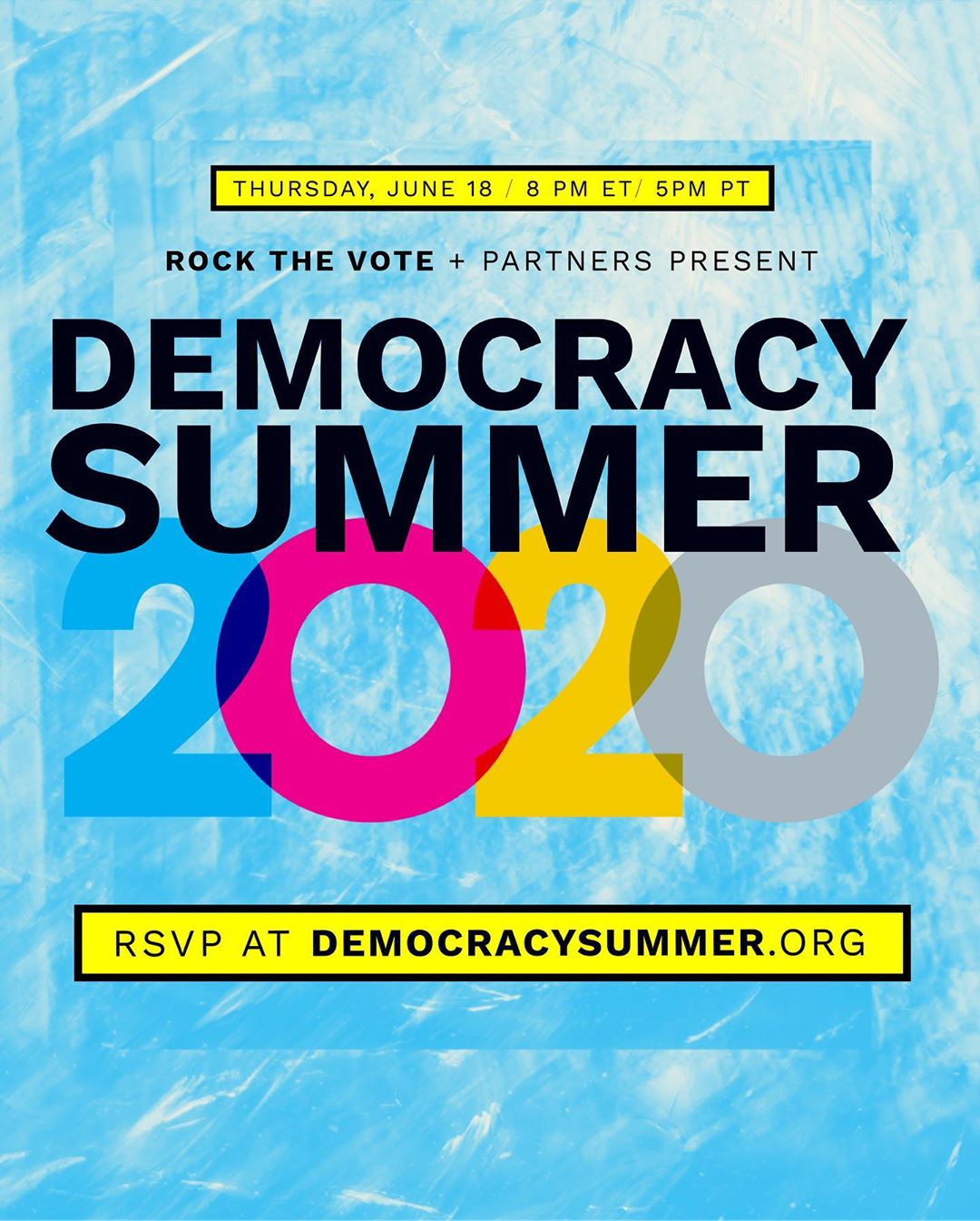 In true 2020 fashion, Rock The Vote is kicking off their "Democracy Summer" campaign with a virtual concert on Thursday, June 18th.
Democracy Summer is a movement to make sure we represent at the polls in less than four months. The event is being headlined by Katy Perry and The Black Eyed Peas with hosts Logan Browning and Rosario Dawson.
Other acts include Amara Le Negra, Big Freedia, Dove Cameron, and Lucy Hale. You'll even get a chance to hear from Senator Elizabeth Warren, Senator Cory Booker, and former Secretary of Housing and Urban Development Julian Castro.
Rock The Vote has been around since 1990 to encourage young people to get out and vote. Of course, this election year looks different than years past, but that's exactly why it's more important than ever to be casting that ballot.
We've seen first hand the importance of having a leader who can guide us through tragedy. Who could have anticipated anything that's happened in the past six months? Only the two previous presidents when it comes to pandemic preparedness, and our founding fathers on building the Constitution to protect the people. No one thought those precautions would be disregarded so easily. An incredible amount of history has been made in a short period of time and every single one of these events should be in the forefront of our minds when voting in November.
The livestream will begin at 8pm ET, will last 2 hours, and is totally free to attend. Be part of the fun by RSVPing right here.