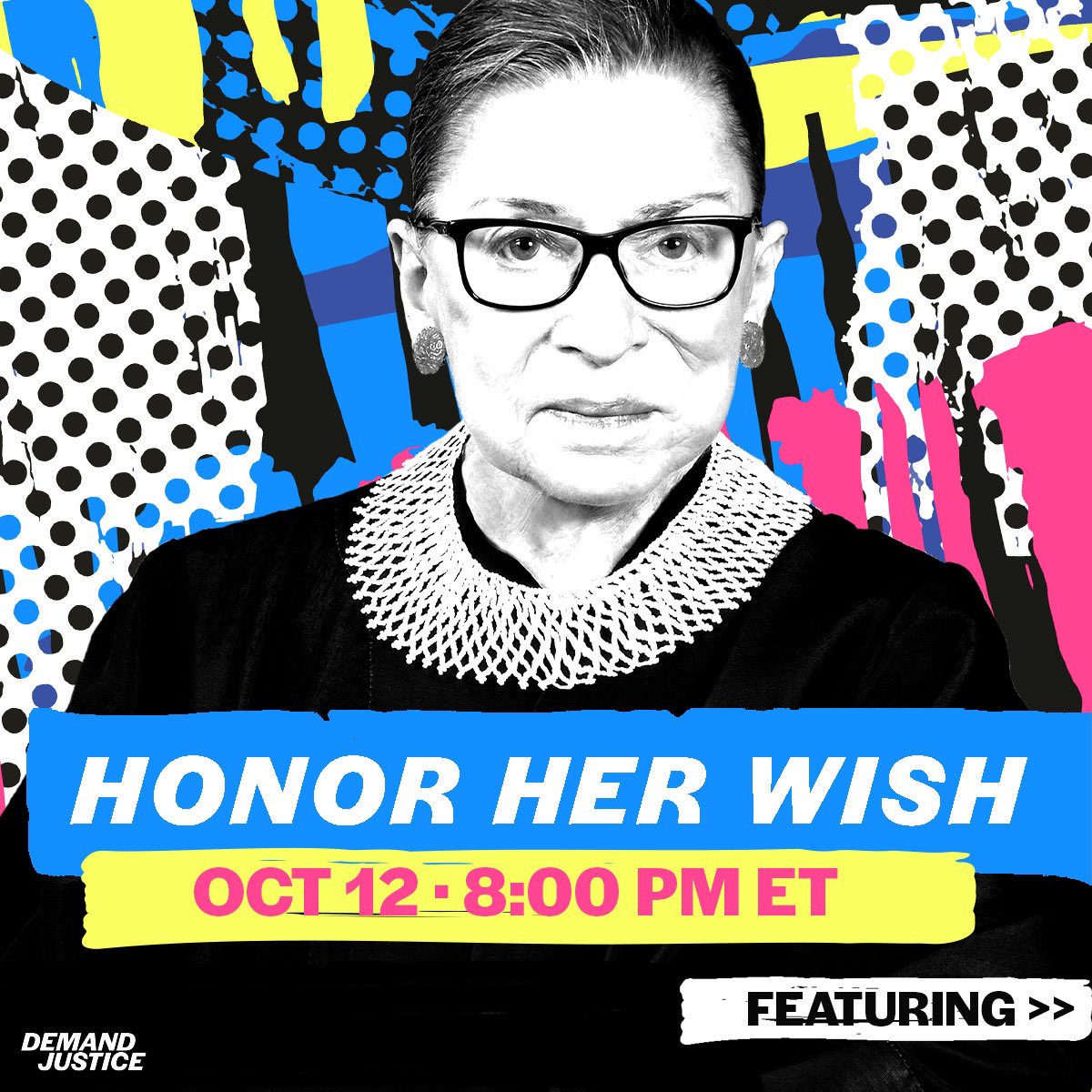 Last night, Demand Justice hosted a moving livestream performance to pay tribute to the late great Ruth Bader Ginsberg, and to urge Senators to honor her dying wish, "that I will not be replaced until a new president is installed."

The performance featured incredible artists and politicians alike, including Hayley Williams. The lead singer of Paramore performed "Roses/Lotus/Violet/Iris" off her latest album Petals for Armor. Just before beginning the song, Williams sent out this powerful message:

"Before we get started, I would like to dedicate the song we're about to play to the women in my family who overcame sexual and domestic violence, and I want to send my heart out and my deep respect and gratitude to anyone who fights for the dignity and honor of victims of domestic and sexual violence."

The event also featured artists like Miley Cyrus, Demi Lovato, Phoebe Bridgers, and Kathleen Hanna, as well as politicians, Hilary Clinton and Elizabeth Warren. Resistance Revival Chorus, Jon Batiste, and R.E.M.'s Michael Stipe also made an appearance to honor the late justice.

Thank YOU ❤️@rweingarten @YNB @AlphonsoDavid @amyschumer @CecileRichards @BeanieFeldstein @FGossGraves @Its_Mdot @ilyseh @aijenpoo @GloriaSteinem @chelseahandler @lorellapraeli @vanitaguptaCR @BenJealous @BeckyPringle @Leahgreenb @MauriceWFP @farhanakhera @MaryKayHenry https://t.co/C5by5Za3n2

— Demand Justice (@WeDemandJustice) October 13, 2020
It's no coincidence that the event fell on the first day of hearings to confirm Donald Trump's rushed nominee, Amy Coney Barrett. Trump's blatant disregard for Ginsburg's wish, and the related hypocrisy of Mitch McConnel declaring President Obama's appointment of Merrick Garland null and void until after the 2016 election, highlights the need for continual resistance. So please, for Hayley, for RBG, and for all of us, VOTE.