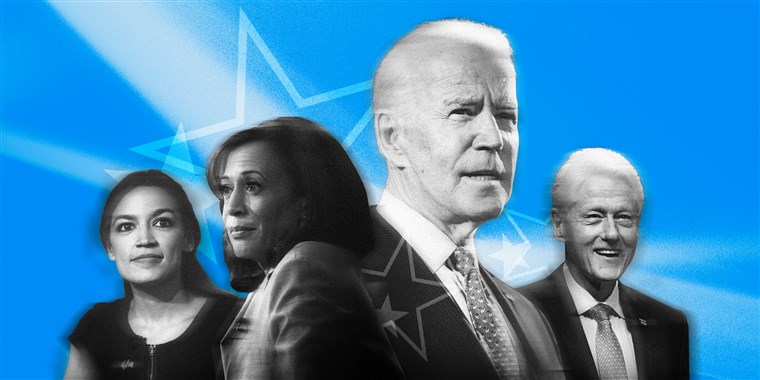 The problem with political jokes is they get elected.
—Henry Cate, VII
On Monday's episode of Democracy On Fire, there was a ravaging plague, rising civil unrest, cat and dogs living together, mass hysteria…
Thankfully tonight we get Tracee Ellis Ross as our host and ferryman, to navigate us through the gloomy waters of today's inequality, corruption, and injustice. As part of this trip, Ms. Ross spoke of the contribution of black women to the party. How these women are all too often overlooked or just plain ignored after their work is done. She reminds us of leadership, dignity, and protest. All of which lie at the heart of "good trouble." The type of trouble that helped Shirley Chisolm, Charlotta Bass, Fanny Lou Hamer, and John Lewis bend the arc of justice. The kind of trouble that made this world better and made them heroes and legends. As the DNC engine grinds on, Monday made the case for Democrats. Tuesday pleads the case for President Joe Biden. Ready? IT'S JOE TIME!
SOME QUICK HIGHLIGHTS:
(all highlights are loosely based on actual speeches but are translated to reflect the spirit of the content—creative license is taken on the part of the author)
Sally Yates
Former acting U.S. Attorney General
Speaking from Atlanta, Ms. Yates had some words and shade to share on the state of justice in America. She didn't say the president was a criminal or his acts are criminal, but her job was to lock people like him up for doing things he is doing. Joe ain't perfect, but no one ever called him to the Corleone Family—apologies to the Corleone Family.
Chuck Schumer
Senate Minority Leader
Schumer—with a New York backdrop that Jay-Z would covet—explained: Today, this country has not been made great. The troubles upon this nation were aggravated by this president. A president lacking the attributes needed to serve this nation and its people. Donald Trump couldn't be trusted to drive a Zamboni. Schumer didn't mention a Zamboni but you know he was thinking it.  
Trump's claims of having done more for this country than any other president is as laughable as his attempt to explain the Constitution, science, or his own hair. He is no Lincoln. He is no FDR. Hell, he is not even Martin Van Buren. For the sake of Democracy, we need to vote him out of office. As Wyclef Jean said, "We tryna survive!"
Jimmy Carter
Former U.S. President
Carter is one of the O.G. "bleeding-heart snowflakes" and someone who has seen more of this world than a psychic on LSD. With an open heart, he reminded us, as George Washington said, that "our country's honor calls upon us for a vigorous and [hu]manly exertion, and if we now shamefully fail, we shall become infamous to the whole world." … Well, more than we already are.
Bill Clinton
Former U.S. President
Mr. Clinton comes out like the Dickensian ghost of economies past, and a reminder of our glories…and failures. Like a willow tree at high noon, Bill dropped charismatic shade on the colossal failures of the Trump administration. Inversely, saying of Joe (loosely translated), I am not saying Joe Biden is perfect, but he helped build up this country and its people—assisting families, minorities, the sick, even the wretched seeking salvation. Oh! Silly me, I forgot, he also isn't responsible for the death of nearly 170,000 people dying under his watch, a failed economy with unemployment at 30 million people. 
Sadly the list of failures was so long he didn't have time to mention, according to the UN-sponsored Global Study on Children Deprived of Liberty, the 70,000 children in migration-related detention in the United States of America.
THE ELECTORAL COLLEGE:
Thus began the state by state roll call to announce the Democratic nominee via the Electoral College—the only college Betsy DeVos has not screwed over. Spoiler Alert: The nomination went to Joe Biden.
John Kerry
Former Secretary of State
Kerry took time from evading the headless horseman to throw unmitigated salt on the disaster that is POTUS. Regaling us with tales of why four more years of a bunker-hiding weasel is not how you make America Great. A president's military experience should not be as a Keyboard Kommando on Twitter—280 character attacks a minute. Trump acts like someone who wants to be a president—albeit a bad one. Joe Biden IS a president.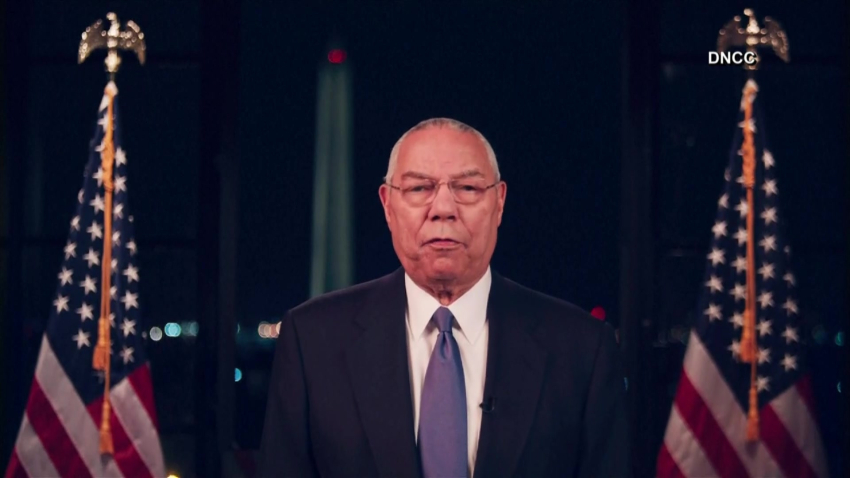 Colin Powell
Former Secretary of State and Former Chairman of the Joint Chiefs of Staff 
A warrior-born, Powell laid out a simple statement of facts as he observes them. In short: My family came from Jamaica; and I am coming for you, Donald Trump. You can't be taught to be a president. You are or you aren't—ask Alf Landon. 
Who is Alf Landon, you may ask? Exactly!
Dr. Jill Biden
Like the heroine in Euripides' oldest tale, Alcestis, Dr. Jill Biden showed up to ride-or-die for her man, basically saying: People can pull themselves up by their bootstraps, but not when those straps have been stolen. My family, like America, needs to stand together with love and understanding and treat people like people—yes, even the ones you don't like. Let's put it simply, schools are broken, healthcare is broken, and it's not jobs of healthcare workers and teachers to fix a system that you, Mr. President broke.
Final Thoughts:
On the strength of history and of decency, Democrats endeavored to show that Uncle Joe is ready to be President Joe. Yet, Joe Biden has more issues than a comic book shop. Today also showed, despite some divides, Biden is a better option to face a pandemic, a crippled economy, and systemic racism. Systemic racism remains America's untreated wound, leaking African-American and Indigenous blood. We currently have a president of cowardice and corruption in office and come November, that needs to end. Is it Joe Time? The DNC has two more days to prove it.
To be continued…