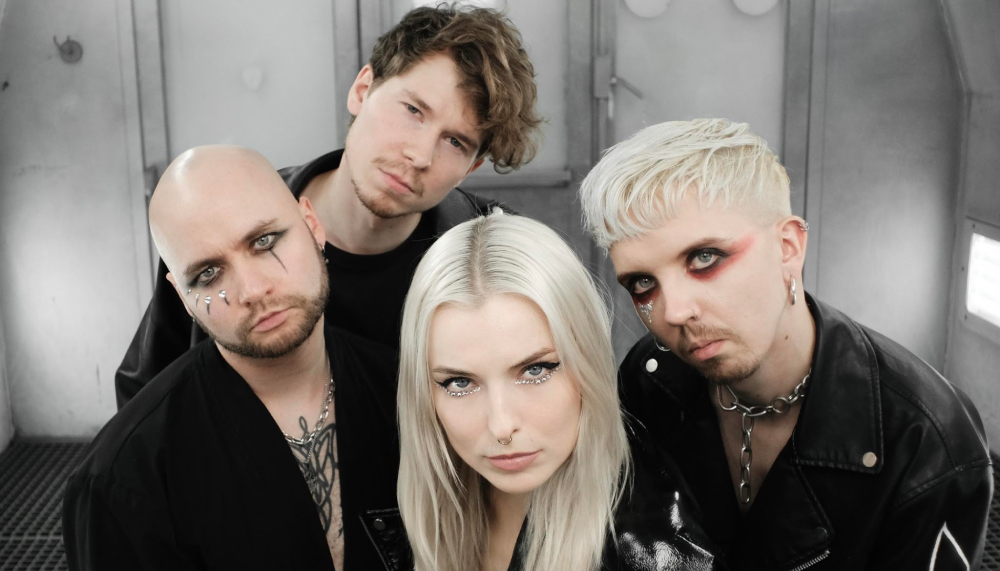 Cyan Kicks are one of the leading lights of the current rock scene influx coming out of Finland. Based out of Helsinki, the band have been spending the last few years building a rapid and ravenous fanbase off the back of their ambitious and energetic brand of hard rock joy.

And their latest full-length record has just dropped and is the perfect example of everything the band represents. It's called I Never Said 4ever and is as colorful as it is cathartic. Hot pink in tone but cold steel in delivery, it's a record all about loving, losing and everything in between. Focusing on the heart flutters and heartbreak of vocalist Susanna Alexandra, who expresses her hurt in the most poetic rousing ways, it's a record that we can all find relatability in. And to tell such stories in such depth whilst also producing songs that belong on the biggest of stages at the same time is a triumph in many ways. With this collection of songs at their disposal, world domination is very much on the cards.

Here is "Hurricane", which the band put forward as an entry for this year's Eurovision Song Contest:

And here is "Someone Like You", which is as romantically rousing as it gets:

Have a listen to the whole of Cyan Kicks' new album below. It's a proper treat.