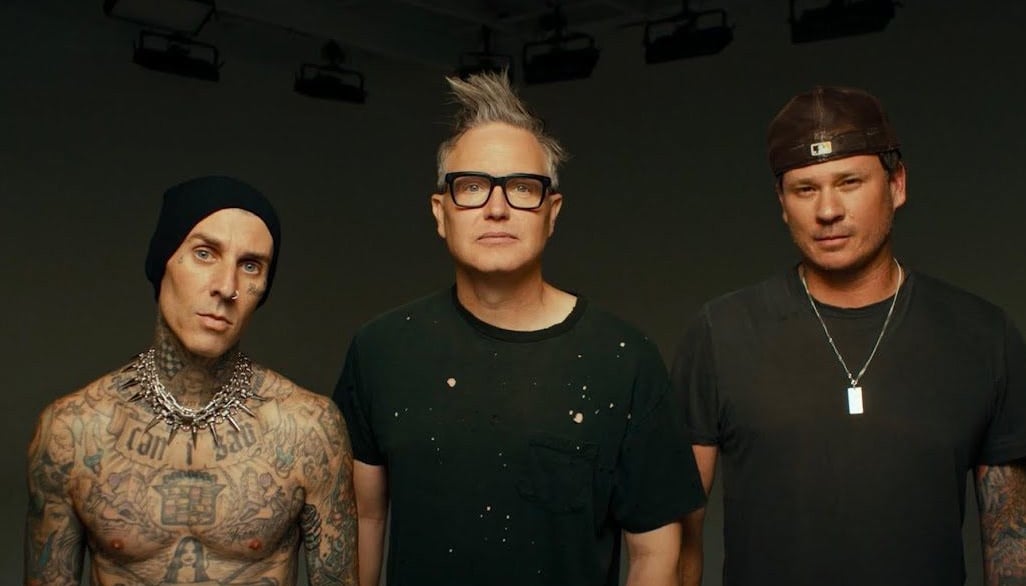 While the blink-182 return tour kicks off today (May 4), fans are on the edge of their seats waiting for the trio's next taste of new music.
Earlier this week, drummer Travis Barker revealed in a tweet that the eagerly-awaited new album from the group, " will be finished before we leave on tour," which happens to be today.
Further stirring the pot of speculation, after a fan posted a meme questioning, "Whhere aare yeeew?" in regard to new blink-182 music, Tom DeLonge responded with, "Patience young Jedi."
Now, an eagle-eyed fan group has spotted a possible clue as to when we might receive the follow-up single to the group's latest effort, "EDGING," which dropped on Oct. 14, 2022. They shared on socials,"NEW BLINK-182 SINGLE ON JUNE 2ND? If you go to blink-182's website, there's a new page with several things scribbled on a wall, including "MORE THAN YOU'LL EVER KNOW 6/2", which we know is a new blink-182 song. This seems to suggest it's coming out on June 2nd!"
The page in question is titled "STALL" on the official blink-182 website and it features an array of graphics, stickers, and graffiti. Some of which are easily recognizable to the blink-182 fanbase. However, in the center of the page is a roughly drawn vinyl, which leads you to the band's preorder of their hopefully soon-to-be-announced new album.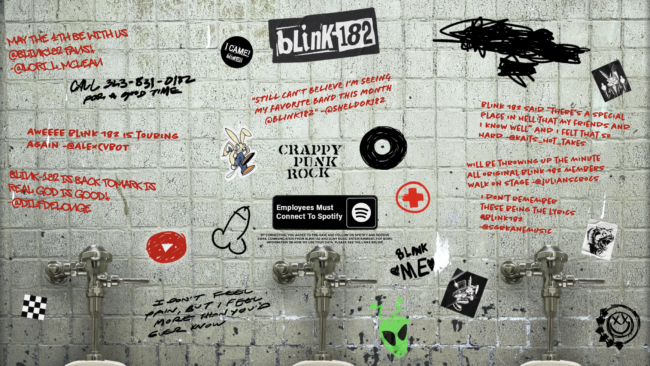 In addition to the preorder page, there are quoted tweets scrawled on the STALL page. One of which is pulled from Twitter user @sgrkanemusic and reads, "I don't remember these being the lyrics 🤔🤔"
The video to accompany this statement is pulled from the band's recent Coachella performance and features DeLonge singing, "When you smile I melt inside/I'm not worthy for a minute of your time/I really wish it was only me and you/I'm gonna fuck every dude in the room." 
In addition to the graphics on the page, there is a single lyric reading, "I don't feel pain, but I feel more than you'd ever know." Obviously, this lyric is linked to the unreleased song title, "More Than You'll Ever Know." As the tour kicks off tonight, we're all wondering, could the band premiere the new track at their live performance tonight and will the new song be slatted for June 2? It sure as hell seems likely at this point!