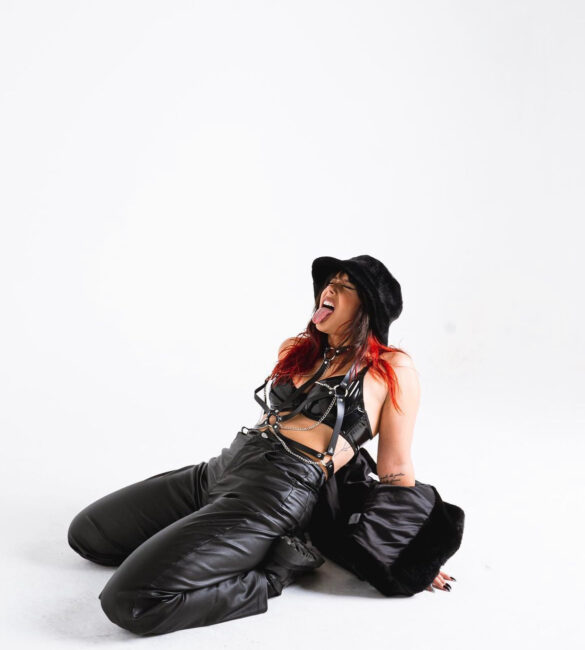 CHEZ is the fearless, confident and self-assured alter-ego of 25 year-old artist songwriter, Chezni Watson. The Australian artist impressed Daniel McCartney with her impenetrable work ethic and clever songwriting and signed to Los Angeles based, Outlast Records at the end of 2021. Since then she has released two impressive tracks, "SELF SABOTAGE" ft. Ryan Oakes and "Cocktails & Cigarettes" ft. JordyPurp. Today marks her biggest release yet. "FRIENDS" featuring State Champs own, Derek DiScanio, is an explosive track filled with attitude and punch.
CHEZ and DiScanio have been teasing snippets of this track together across TikTok and Instagram in the weeks leading up to its release. It is clear that the two have quite the sonic chemistry. Their vocals not only blend well together, but are also fantastic over the instrumentation of the song. The features on her previous two singles are cool, but DiScanio feels the most natural to the soundscape. It would not be surprising if this track totally blew up within the scene. It is beyond catchy, sticking with you after the first listen.
CHEZ is a brand new artist that has the potential to grow at an extremely rapid rate. Everyone loves to say they knew an artist before they got big, and this is your chance to say that about her. Don't sleep on CHEZ, she's going to be huge. To celebrate the release of her new single, CHEZ is set to perform tonight at EMO NITE. If you want to catch her live you can grab a ticket here.