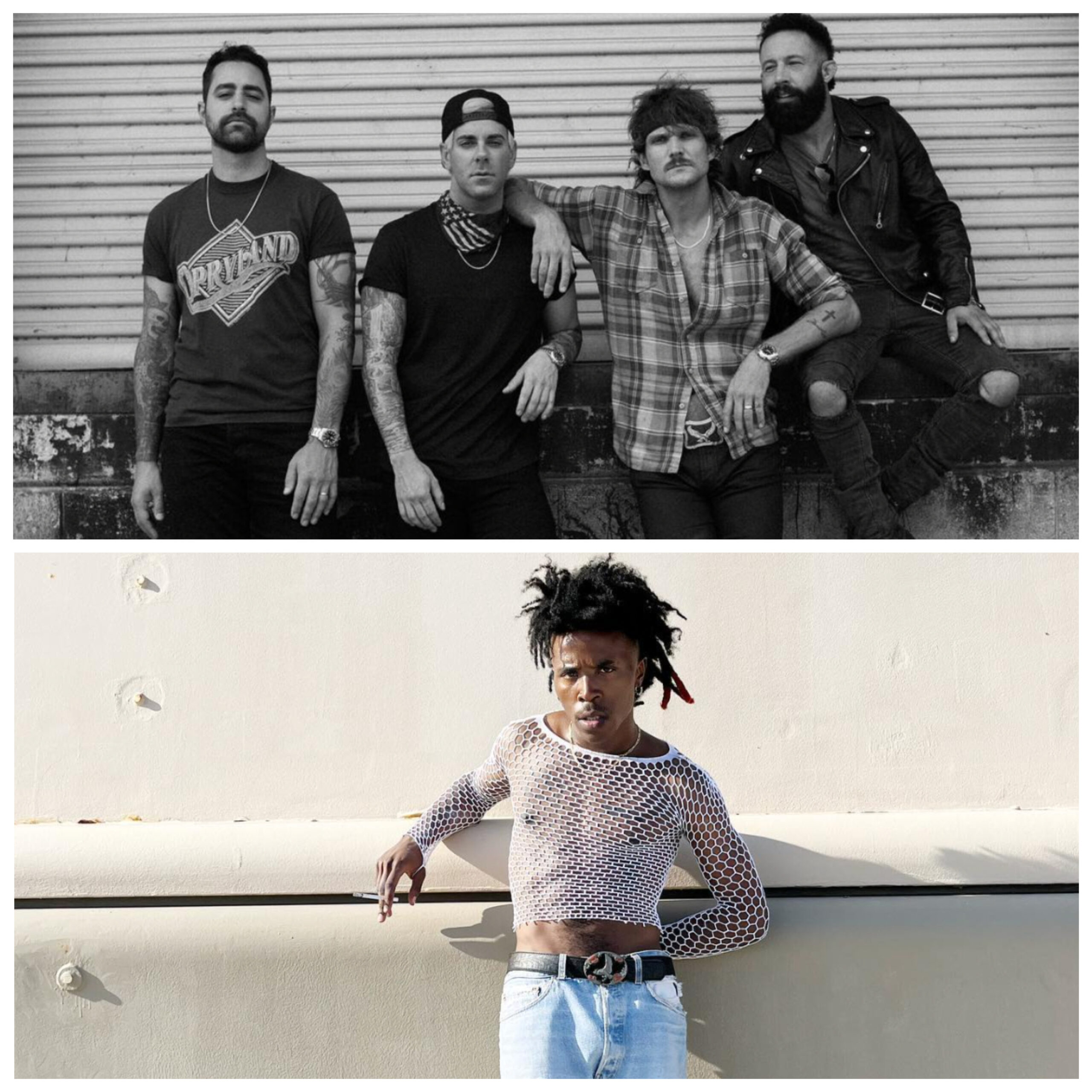 More than 10 years after the iconic Bamboozle festival packed away their gear for the last time in 2012, we now have day-to-day lineup details for their 2023 event (cue our uncontrollable excitement)!
In January, Bamboozle announced their lineup via an old-school, faux Myspace page. Rather than leaning into the nostalgic emo era Myspace was famous for, the lineup includes a plethora of genres and performances. The festival will be resurrected on May 5-7 at Bader Field in Atlantic City, NJ, and will allow you to purchase single-day tickets. You can buy tickets for all three days and single-day passes here.
Since its inception, Bamboozle has hosted some of the largest bands, including My Chemical Romance, the All-American Rejects, Motion City Soundtrack, Paramore, Fall Out Boy, and plenty more. This year's lineup features legendary acts such as Say Anything, Boys Like Girls, Flyleaf, Papa Roach, and more.
You can check out the full lineup for all three dates below. Who are you most excited to see at Bamboozle this year?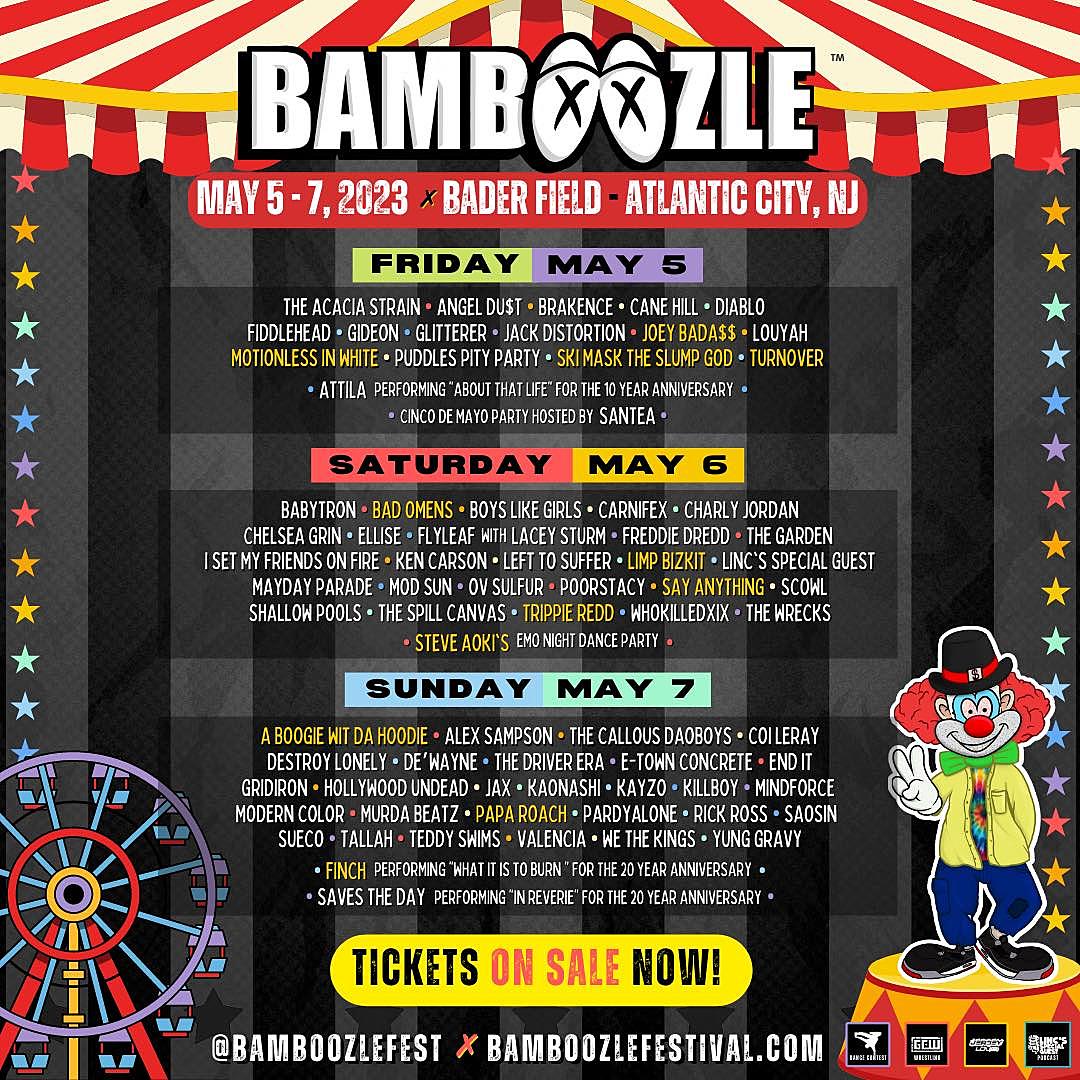 Day 1 Lineup—Friday, May 5
The Acacia Strain, Angel Du$t, Brakence, Cane Hill, Diablo, Fiddlehead, Gideon, Jack Distortion, Joey Badass, Louyah, Motionless In White, Puddles Pity Party, Ski Mask The Slump God, Turnover, Atilla
Day 2 Lineup—Saturday, May 6
Babytron, Bad Omens, Boys Like Girls, Carnifex, Charly Jordan, Chelsea Grin, Ellise, Flyleaf, Freddie Dredd, The Garden, I Set My Friends On Fire, Ken Carson, Left To Suffer, Limp Bizkit, Linc's Special Guest, Mayday Parade, MOD SUN, Ov Sulfur, POORSTACY, Say Anything, Scowl, Shallow Pools, The Spill Canvas, Trippie Redd, Whokilledxix, The Wrecks, Steve Aoki's Emo Night Dance Party
Day 3 Lineup—Sunday, May 7
A Boogie Wit Da Hoodie, Alex Sampson, The Callous Daoboys, Coi Leray, Destroy Lonely, DE'WAYNE, The Drive Era, E-Town Concrete, End It, Gridiron, Hollywood Undead, Jax, Kaonashi, Kayzo, Killboy, Mindforce, Modern Color, Murda Beatz, Papa Roach, Pardyalone, Rick Ross, Saosin, Sueco, Tallah, Teddy Swims, Valencia, We The Kings, YUNG GRAVY, Finch, Saves The Day