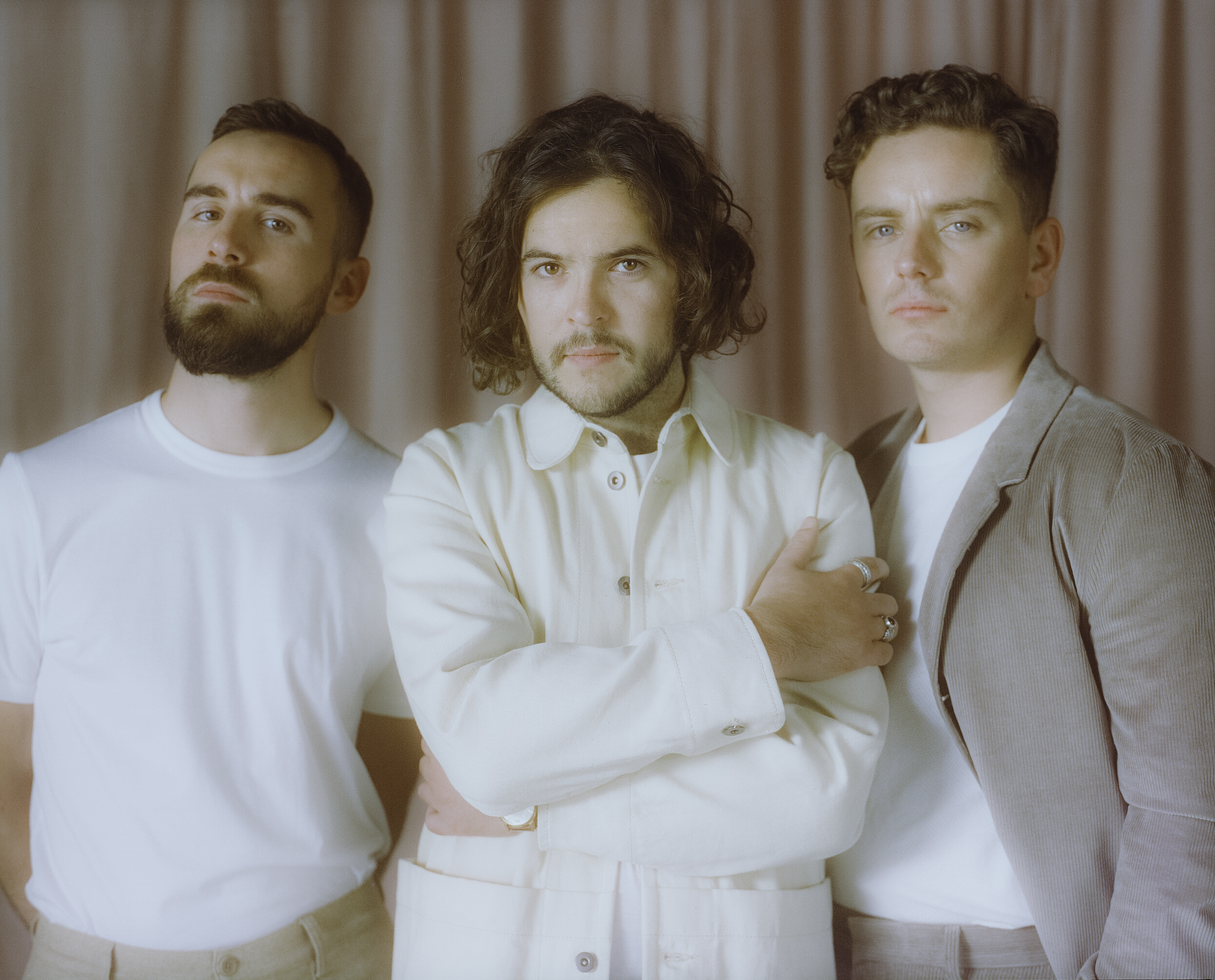 PLACE
Nottingham, England is probably best known to Americans as the place that Robin Hood came from. Sports fans with a deep knowledge of English soccer might (and that's a real might) be familiar with Nottingham Forest Football Club. But for sure, Robin Hood is the main reason tourists would visit Nottingham.
That said, it also happens to be the place where indie band Amber Run formed while the members were studying at Nottingham University. Geography can often be a strong theme when considering a band's music. The Beach Boys, for example, couldn't have been born anywhere other than California. Ditto Kraftwerk and Germany. It's not always that simple; sometimes it is the moves a band makes, the blend of surroundings, that informs the sound.
"A lot of the band members have been friends for a very long time," says singer and guitarist Joe Keogh. "We went to school together and we were at university. The decision was that we'd have a lot more fun if we joined a band instead. A tale as old as time. Tom [Sperring, bass] and I went to school together in northwest London, then we met Henry [Wyeth, keys] in Nottingham at university and we formed the band there. It's an amazing city."
"We wanted to talk about the connections that you have to the people around you — your family, lovers, and most importantly the relationship you have with yourself."
After they were done with their academic education, they left Nottingham (in the East Midlands region of England) and went south, initially back to London but eventually to the coast and Brighton. That city will be familiar to fans of the classic mod movie Quadrophenia.
"It's a lovely town to be able to lay your head when you're not touring," Keogh says. "It's like a permanent holiday really. We moved back to London a little bit when we first started touring on the first record, and then I think we wanted a bit of separation from the business of what it is to be in a band, which is what London is. We just fell into Brighton."
While not as industry focussed as nearby London, Brighton is known for a buzzing music scene helped by a progressive, diverse population. It's also coastal, a vacation destination, and contrasts beautifully with the very inland but picturesque greenery of Nottingham. It all makes perfect sense.
"It's a musical town," Keogh says. "When we started in Nottingham, every band knew every other band and everyone went to each others' show. We knew everyone in the scene. I haven't quite felt that same feeling in Brighton but that might be my own negligence rather than the fact that it isn't there. There are really good bands there, like Royal Blood and Architects. It's a really nice transient population of musicians that you get to hang out with — it's great."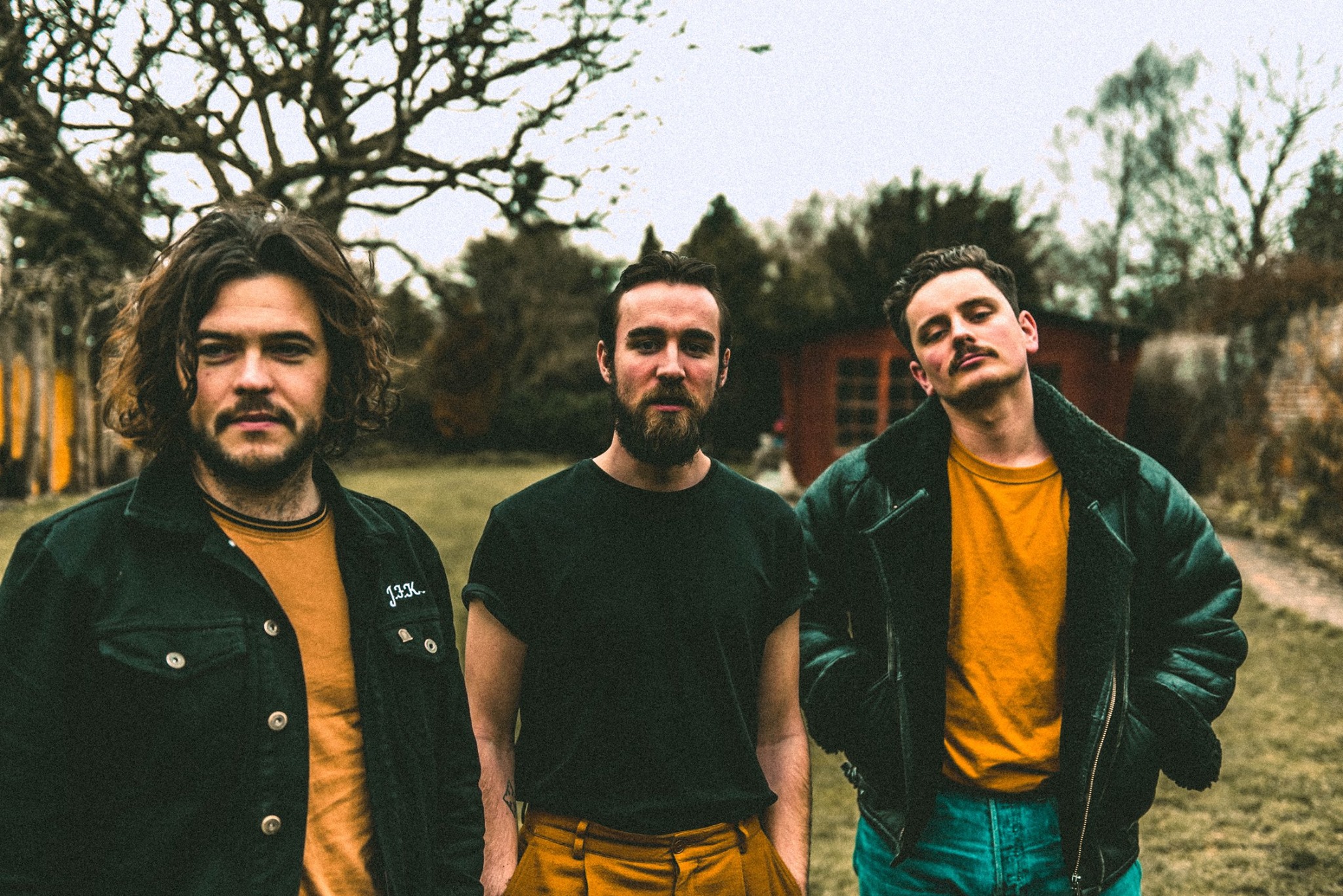 So they're getting settled in Brighton and, after seven years together, the band is making some serious headway. Critics are taking notice of a sound that has one
foot in the DIY underground and another in the polished mainstream. It's a fascinating juxtaposition. 
"I would call it alternative rock and then I'd throw in stuff like we have electronic and post-rock influences as well," Keogh says. "That's where my head's at. Music's great because someone else might say something else completely different. The one thing I know for certain is the intention of what we do always has to have some kind of emotional currency to it. We think there are a lot of great acts that do fun, happy times a lot better than we do. We think there are issues and stuff that we have the ability to talk about in our music that we try our best to throw in there."
That's absolutely correct; framed by that soul-infused alt-pop-rock, Amber Run sings what are essentially love songs. Odes to relationships, whether that be with somebody else with with yourself. On that note, the title of the new third album is Philiphobia, which means a fear of falling in love.
"If you took a slightly different angle, the fear of affection and relationships," Keogh says. "We wanted to talk about the connections that you have to the people around you — your family, lovers, and most importantly the relationship you have with yourself. It certainly seems like a plague in my adult life is I'm not sure if I like myself very much. That turns up in the lyrics quite a lot."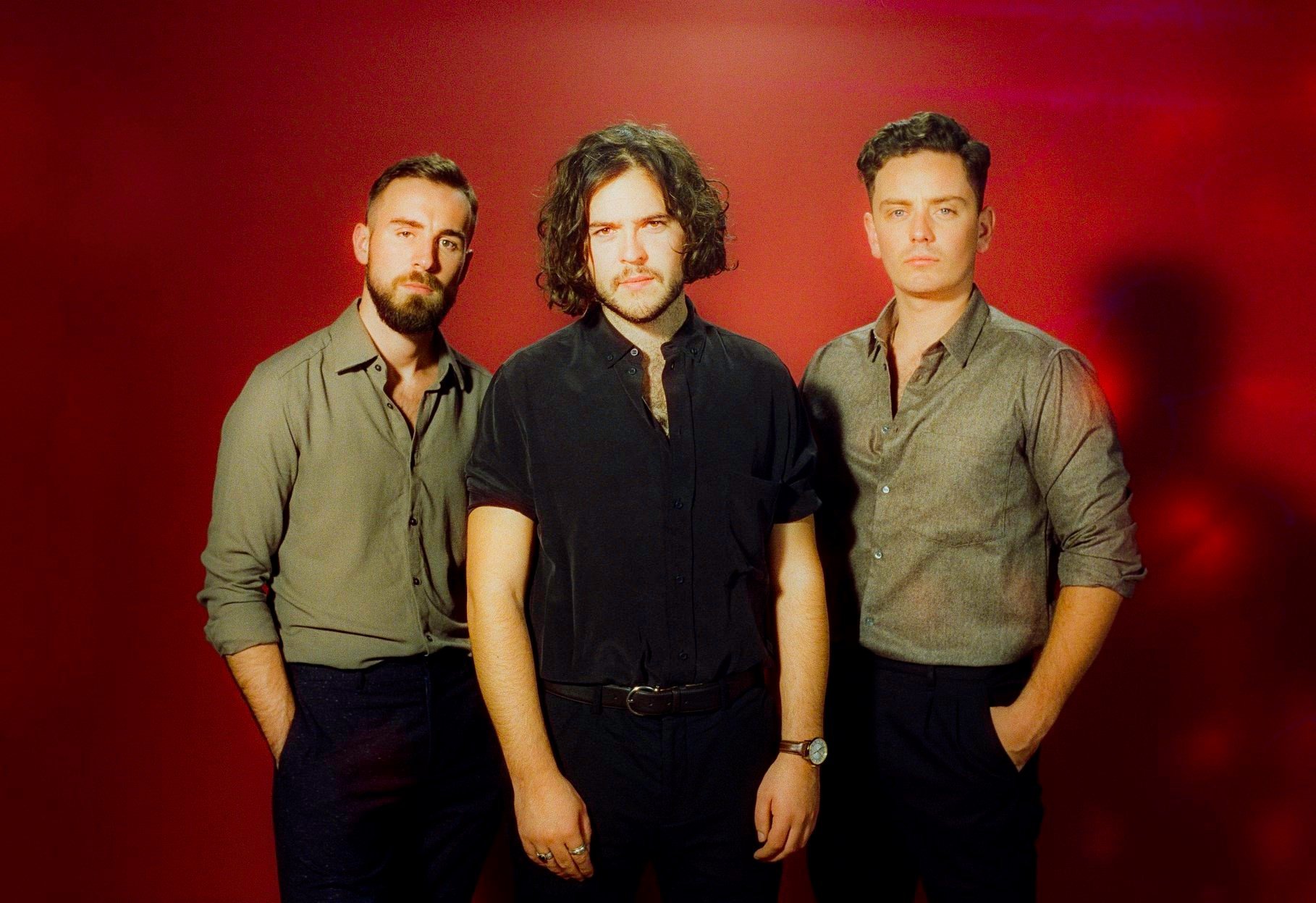 TIME
Ask any guru, yogi, or therapist and they'll tell you that it's impossible to have a strong relationship with somebody else if you don't have that with yourself. This is a theme that comes up time and again in Amber Run's lyrics. The new record hits home too, at a time when the world is essentially burning around us.
"What are the things you can control?" says Keogh. "Literally, yourself and the actions you take. You can't even control the people who are closest to you. All you can do is be in the best situation for you to react, personally. Then beyond that, try and influence what you're like and what you're into. So I think it's important to have those records right now. Music can put politics and living right into perspective."
Philophobia was recorded in Worcester, in the Midlands of England, with longtime collaborator Ben Allen. The studio was a residential building, allowing the musicians to immerse themselves in the process.
"We woke up, drank too much coffee, freaked out and played instruments for a bit," says Keogh. "Then went to bed and started again the next day."
A couple of weeks after the September 27 release, the reaction to the album so far from fans and critics alike has been overwhelmingly positive, though Keogh doesn't put a lot of weight on that.
"Music can put politics and living right into perspective."
"I think I had for a very long time an unhealthy relationship with the fans and what matters — whether people like it or not," he says. "Whether it's critically received and that stuff. It comes to a point where it's our third record — we know when we're recording it that it's a lot of fun. That's the important thing, and we're going about it the right way. So we made the decision that we think it's great, fuck what anyone else thinks really. I tend not to look at reviews because whether it's good or bad you just can't control these things. So I think it's all been pretty good, but it's healthier if I just look at none."
At the end of October through to mid November, Amber Run will be on a tour that will conclude at the Echoplex in L.A. The band is psyched to get out on the road.
"We love playing live," Keogh says. "The fact that people turn up, and quite a few of them, it's such a privilege. We want to come to people — go to their towns and cities and play some songs. We've also started working on new material, so we'll keep on releasing new music and we'll keep doing that until it doesn't feel good anymore."
Let's hope they keep feeling good for a very long time.
—
Tour Dates:
October:
25 – Dallas, TX @ Trees
26 – Austin, TX @ Parish
27 – Houston, TX @ White Oak Music Hall (Upstairs)
29 – Atlanta, GA @ Masquerade
31 – Washington, D.C. @ The Black Cat
November:
01 – Philadelphia, PA @ The Foundry
02 – Brooklyn, NY @ Warsaw
05 – Toronto, ON @ Opera House
06 – Cleveland, OH @ Beachland Ballroom
07 – Chicago, IL @ Lincoln Hall
08 – Milwaukee, WI @ The Back Room at Colectivo Coffee
09 – Minneapolis, MN @ First Avenue
12 – Denver, CO @ Bluebird Theater
13 – Salt Lake City, UT @ The Complex
15 – San Francisco, CA @ Great American Music Hall
16 – Los Angeles, CA @ Echoplex