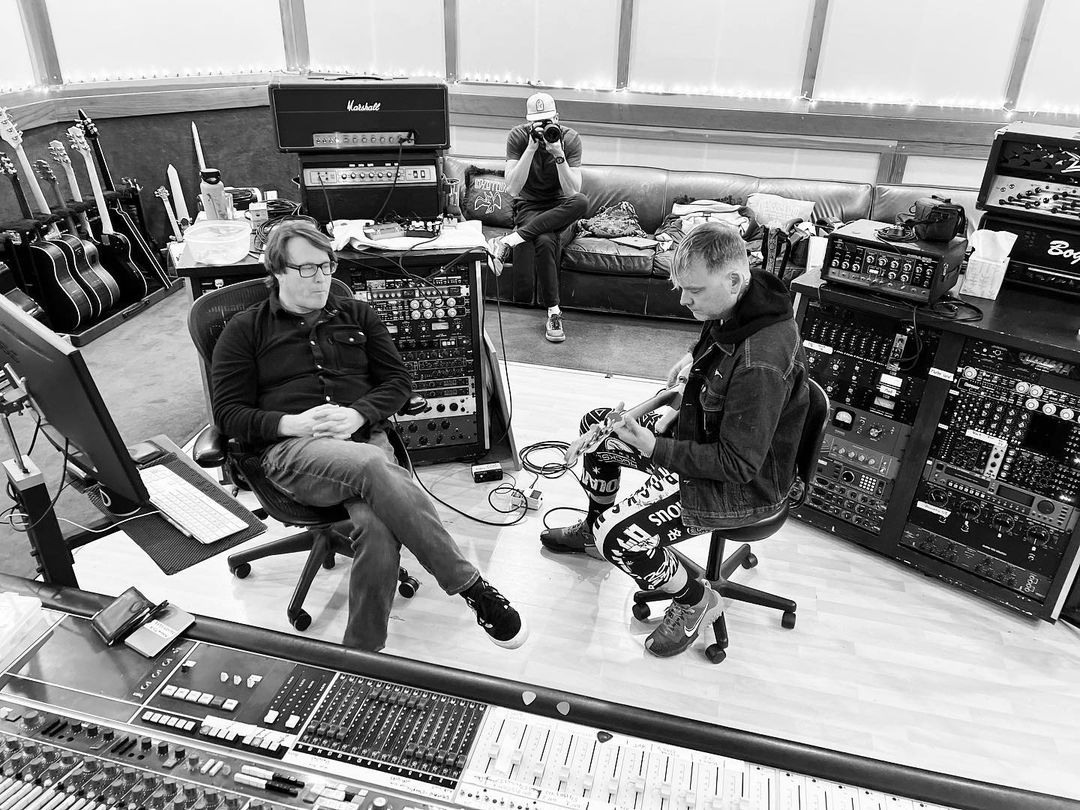 In true Matt Skiba fashion, he has shared a somewhat cryptic post on social media indicating that Alkaline Trio is in the studio working on new music. In his post, he doesn't express if the band is recording what would be their tenth full-length album, but he does reveal that they are working alongside producer Cameron Webb once again.
Skiba penned on April 5, "Three's company picnic. Dan Andriano is singing like a fiery wizard in the night. Afternoon. Cameron Webb is producing the shit out of everything. Like a wild banshee in the afternoon. Derek Grant crushed the drums. Like Animal meets Stewart Copeland."
Dan Andriano also shared a post today, "Are you with us? #alkalinetrio2023"
The Chicago punk-rock trio released their ninth studio album Is This Thing Cursed? in 2018 through Epitaph Records and was produced by Webb. Before their 2018 full-length, the band had not released an album in five years since 2013's My Shame Is True, which marked the longest gap between two studio albums to date for the group.
With Skiba's departure from blink-182 late last year, we can only hope that we'll be hearing new music from AK3 sooner rather than later. The group is set to join fellow Chicago titans Fall Out Boy for a handful of shows this summer including in their hometown at Wrigley Field. Alkaline Trio will also perform at Four Chord Music Festival alongside the likes of The Gaslight Anthem, The Interrupters, and American Football in Pittsburgh, PA. You can get tickets to all of their currently scheduled shows here.
Performance Dates:
June 21—Chicago, IL @ Wrigley Field
June 23—Maryland Heights, MO @ Hollywood Casino Amphitheatre
June 24—Bonner Springs, KS @ Azura Amphitheater
Aug. 13—Washington, PA @ Four Chord Music Festival 2023