We've all been there.  Be it a Saturday night like I'm doing right now as I drink a Miller Lite because it's the only freaking beer that my sister has as I'm back home for Mother's Day Weekend…  sorry, got a little carried away there.  Any way, yes, be it a Saturday night… or perhaps a snow day.  We don't really get snow days anymore now that we're older, but just shut up and imagine if you did get a snow day, or say like a weekend afternoon.
We're home.  We put on the television for those that aren't "Too elite to be bothered by paying for cable when I can just use my Sling or Netflix," and we're switching thru the channels.
And what I've learned this far thru my life is that
1) No matter how many television stations you have… my dad has legit over a 1,000… My sister right now has some FIOS shit that doesn't even start till Channel 500 and I have no idea where anything is.  But I CAN tell you this.  No matter how many f'n channels you have…  there almost always is, nothing actually on that you want to watch.
Besides sports, you know this is true.  I remember being younger and being like, "Oh Shit!  Starz is going to premiere Scream 2 on Saturday night!  Stoked!"   Guess what?  I wasn't stoked anymore for Scream 2 after I saw it, nor do I have any idea what movies are premiering on any of these hundreds of channels.
And the second thing I've learned is…
No matter what hour of day, no matter what month of year, you are GUARANTEED to see one of the following movies on TV no matter what.  This isn't an argumentative post.  This is a realization post.  So, you best be realizing the following shows will always be on your TV:
HITCH.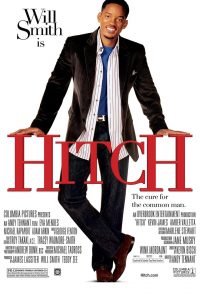 This f'n movie is on ALL the time.  TBS?  TNT?  FX?  Hell I even saw it on MTV when I was writing this post.  All I know is that it has Will Smith in it, obviously… and the hilariously UNFUNNY Kevin James in it.  I have no idea the plot of the movie as I've never actually sat down and watched all 2 hours of it.  I just happen to scroll thru and BAMM it's on, and for some reason every time I turn it on… it always ends up being at this part, where Will Smith gets an allergic reaction, or just a really terrible STD of some sort and his face blows up:
SHOOTER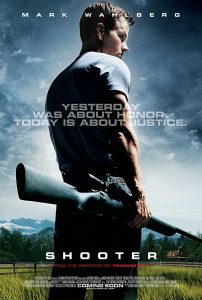 Mark Wahlberg's cool and all, but out of all the movies he's been in, why is this movie the one that is always on.  The plot was dumb.  The one co-star is terrible at acting, especially in this movie.  So much so that I don't even know his name.  So let me go and waste a minute to try and find out just who the heck he is.
Oh here he is.  This guy.  Michael Pena i guess is what he's known as.  He was also in one of the Friday movies, which definitely didn't have to have 4 sequels or whatever it has now.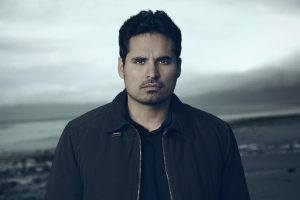 any way yeah, he sucks.  this photo of him he's trying to be all bad-ass and peer into our hearts and souls but it's not working because i hate him.
But really.  Shooter is like an okay movie.  But does it need to be shown all the damn time?  Of course not.  But do I sit and watch it for at least 2 or 3 commercial breaks and ultimately spend at least 40 minutes watching it?  Of course I do.  Why?  Because I am a sucker to the machine.
BRIDESMAIDS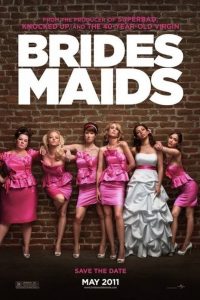 There's nothing wrong about Bridesmaids being on TV no matter what time it is, alright?  And if you disagree then I hope Melissa McCarthy sits on you and suffocates you.
Bridesmaids is perfect.  The plane scene still cracks me up and the gifs and memes from it are great.

Bridesmaids is the go-to whenever you're scrolling thru and it comes on, hands down.
(P.S.  How in the hell is Bridesmaids almost 7 years old already?  SEVEN YEARS OLD ALREADY!?!?!   FML we are not getting old I swear)
THE DEPARTED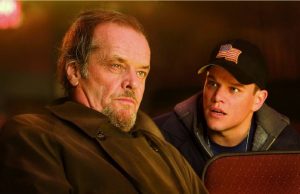 Usually always on AMC or whatever channel 54 is on one of the cable networks.  A&E?  AMC?  I think AMC.  Any way.  It's a good flick.  Based on a true story of Whitey Bulger, or so they tell us.  Honestly this movie gets so much praise, major award nominations and more… but I think the movie is JUST okay.  Kinda sub-par.  I think one of the worst parts of it are the terrible Boston accents that they throw down on us.  Plus, Jack Nicholson is such a great actor and doesn't get to showcase any of his talent here; does a good job as the villain but really nothing spectacular.  Wahlberg is blah.  Leo is fine but just fine.
ANY MATTHEW McCONAUGHEY MOVIE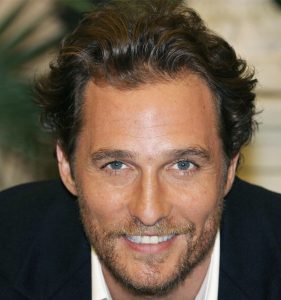 YOU KNOW exactly what I'm talking about here.  Be it "How to Lose a Guy…"   to, "Failure to Launch," to even the one that I still have seen multiple times and have no idea what exactly is happening except that Kate Hudson is damn fine in it, "Fools Gold," you can be sure that a movie by everyone's favorite True Detective (legit without him the series sucked)  and Lincoln Continental driving commercial aficionado Mr. McConaughey will be on.  Also it took me forever to find a picture of him that wasn't with his shirt off.
And finally, one of the all time greats that goes thru periods of being on almost every single day, the movie that launched Will Smith from TV star to future movie star, as well as allowed women to heartthrob over Jeff Goldblum.  The one, the only…
INDEPENDENCE DAY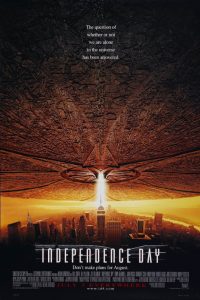 I have probably seen this movie more times than any other movie out there.  Not willingly, but because it's always f'n on the television.  When the movie first came out in theatres, it was debuted to come out on July 4th.  But then a few weeks before they moved it up to July 2nd and that was a BIG deal.  Why?  Well, I wouldn't even consider this a spoiler because if you haven't seen this movie then you suck, but the movie actually begins on July 2nd.  Those sneaky marketing execs, moving the movie up to correlate with real life – how dare they.  Any way, the movie shreds.  Will Smith became a movie star in this one, followed by Men of Black and bamm the next thing you know we get Will Smith in instant classics such as Hitch.  I mean talk about a positive trajectory!
The President is actually the newspaper guy from Newsies.  He has a real name but whatever.  We'll call him President.  He gives a fiery speech to get what remains of the U.S. Armed Forces and "anyone with flight experience," rallied up before they take on a YUUUUGE space mothership.  You also have one of the best cinematic explosions – unfortunately it's that of the Empire State Building.  That scene is wild and iconic.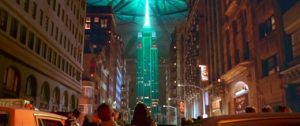 Funny fact for those outside of NYC.  The Empire State Building is actually on a corner, so there's no way that this scene actually could happen in real life because there's no street that looks down upon it straight ahead like here.  That's the only part that couldn't happen in real life.  Aliens?  The alien shit could definitely happen, but just know that if they do attack the Empire State Building, we won't be able to look at it head on like above.
Back to President Whitemore aka the newspaper dude from Newsies.  He gives a great speech. How great?  Well I actually to this day still have it memorized.  It was in my AOL 3.0 profile too back in the day as well.  I'm not talking AIM, I'm talking legit AOL with chat rooms and categories and shit.  Dial Up Modem people.  THE REAL DEAL just like me.
Besides song lyrics or like the Hail Mary and some prayers, the Independence Day movie speech is probably the only thing that I have memorized.   So I got that going for me.
Honorable Mentions:
Office Space seems to be on Comedy Central at least once a month.  But that's okay because Office Space is one of the greatest movies of all time.  Also, Father of the Bride Part 1 or 2 seems to be on a lot.  You can be sure as shit to see National Treasure on.  If it's the first one I find myself watching it more than the second one, but both are definitely good movies.
And when it comes to TV…  Seinfeld and Friends are a given, Modern Family is everywhere now too but my favorite go-to's are both Shark Tank and Pawn Stars.  Why?  Because I swear I'm getting dumber because even though I know I've seen some of the episodes and the products they're pitching, or the cool shit they're selling, I still can't remember if the Sharks actually go for it, or if the Pawn Star guys come to a deal on it.  So, I end up re-watching it and being sucked into the abyss known as cable television.
Leave a comment below with any that I may have missed, or as always feel free to tweet me @TheGunzShow, follow me on the Insta: TheGunzShow, and pass this along because there's nothing like nostalgia or seeing something and being like, "Shit, he's right on!"
-Gunz