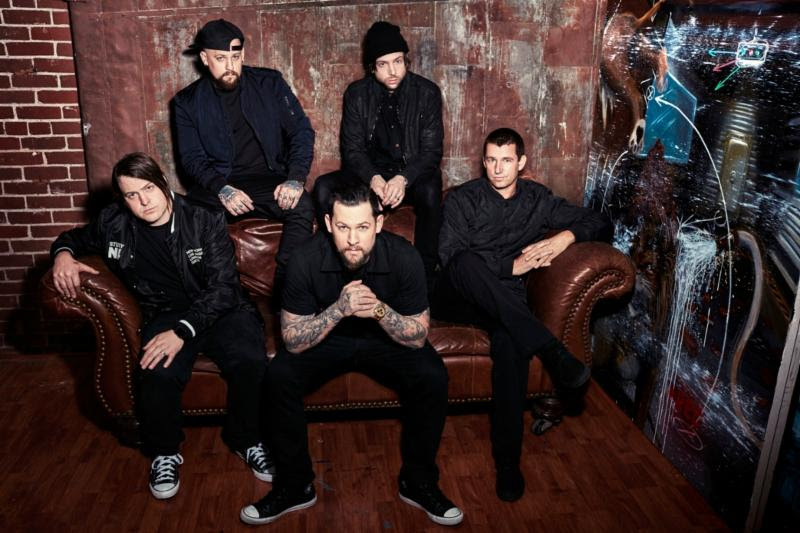 From MTV to selfies, the Good Charlotte  lays it all out in their latest track, "40oz. Dream".  Any  self respecting, pop punk-loving staff would have a lot to say about the track. Check out he idobi crew's thoughts below!
—
So excited to see more new stuff from these guys! It has a nostalgic feel similar to Bowling for Soup's "1985" while staying true to the tone of Good Charlotte's old stuff. The video is super whimsical too, which only adds to the wonderful nostalgia thing they have going on. (Eli McDonald)
I totally agree this is the new "1985"! It's a song that acts as a time capsule and while it still offers nostalgia now, I imagine it will do the same even more so 10 years from now. It's definitely catchy but not necessarily pop and that juxtaposition makes the song so interesting. Love the video and so on trend with the coloring book thing, I hope they sell it! (Hannah Hines)
Song is catchy AF. I took it as a song that is meant to be fun. In my opinion this song isn't meant to be taken like "Hold On" or most of their others, but it's a cool song to sing along to. (Mike Fishkin)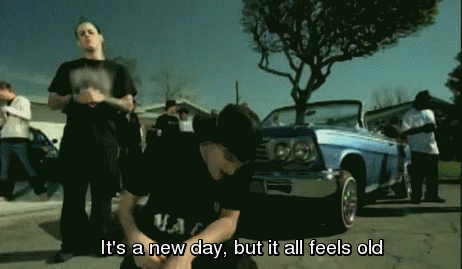 The song pretty much says all the things I think on a daily basis, A+ effort. Happy to see these guys back in business. (Olivia Carpenter)
"It's not 2003″… or is it? Good Charlotte is bringing back the pop punk I grew up on, and I literally could not be any happier without being declared insane. Not to mention the effortlessly brilliant  throwbacks that are just as great on your 50th listen as your 1st (take my word for it). I'll be drowning my troubles with this track for decades to come. (Emillie Marvel)
Had this on repeat since it premiered. They might recognise it ain't 2003 any more, but they still know how to write hooks better than any pop artist out there. This is such a fun song with on point commentary that taps right into my love of early 00s pop punk and that tongue-in-cheek humour GC have always been so good at. It's made me even more excited for GC to complete their comeback and show the kids how it's done. (Alex Bear)
I've never really listened to Good Charlotte (sorry, Alex), so I only know their big singles…but this song makes me feel like I missed out by not jumping on their bandwagon earlier. It's hella catchy, and the video is so fun (and would make an amazing merch item on their next tour). I'm looking forward to catching their set at Warped! (Sam Devotta)
It's pretty simple, but it's also really fun. I loved it at first listen! I remember jamming GC back in 03 (third grade, yo) with my best friend so hearing these lyrics, and seeing that old school picture of them in the coloring book, was a total throwback. This isn't my favorite song ever, but it just may be my summer obsession this year. Very excited to see what Good Charlotte do next. (Hannah Pierangelo)
—
Pre-order GOOD CHARLOTTE's YOUTH AUTHORITY at iTunes  starting today to receive the songs "40 oz. Dream" and "Makeshift Love" immediately(here).  Special album exclusive items and tour pre-sale bundles are available now (here) and atwww.goodcharlotte.com.
Tags:
40oz. dreams
,
Good Charlotte
,
What We Think