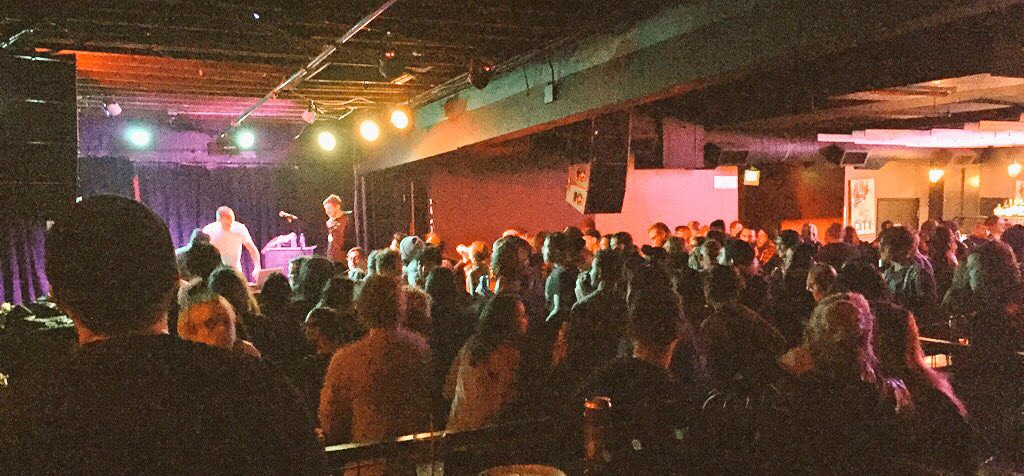 Ten years ago I can remember sitting in front of the mirror, lining my eyes with NYC brand purple eyeliner and clasping a black choker around my neck, Halifax playing from a MySpace page. It was the height of my emo phase, a time in which I clung to lyrics that were clearly for misfits like me. As time went on, I grew up and left behind the studded belts and my bangs over one eye slowly turned into a side sweep; Emo Lauren was boxed away with My Chemical Romance posters and Warped Tour T-shirts…until last night.
With Emo Night LA coming through Denver for a Taking Back Tuesday event, I knew what I needed to do. I dug through my drawers until I found the same Urban Decay palette I used during high school, and I straightened my hair as best I could and ran half a can of Got2b Glued hairspray in search of that perfect scene queen look I once had. (As it turns out, the look is much easier to attain when your hair is actually cut for that layered, messy look.)
As I walked through downtown Denver, I could spot those headed to Taking Back Tuesday. Like me, they couldn't necessarily decide on what to wear because the Hot Topic section of their closet had gone to Goodwill after high school; most of us were dressed in black, with zip up hoodies pulled tight, because it was the best "emo" we could manage at this point.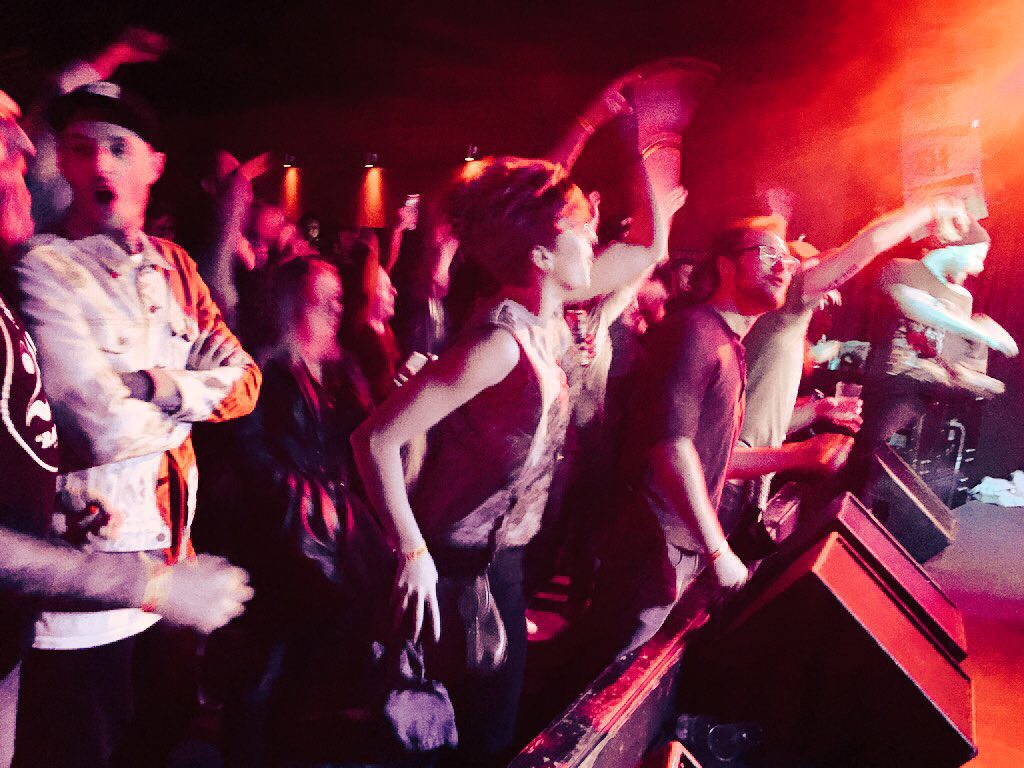 I stood in line with people who, like me, weren't sure what to expect once inside the Marquis Theatre. Yellowcard was playing inside and all of us were starting to bounce on our heels as we pulled out our IDs for the 21 and up show. I joked around with my friend about coming to the Marquis in high school for an August Burns Red show and how weird it feels now to be getting wristbands to buy beer now.
Still nervous and overly-excited about the possibility of hearing "Screaming Infidelities", we moved with the throng of people toward the bar. As we approached the counter, the song changed to "My Friends Over You", and suddenly, I was a part of Emo Night.
In the time it took for that opening guitar riff to play out, someone had bought a round of well whiskey so that everyone had a shot in hand to scream, "I'm drunk off your kiss for another night in a row!" My new friends and I all had our arms around each other as we slam danced through the rest of the song before heading back to find the people we had actually come with in the crowd.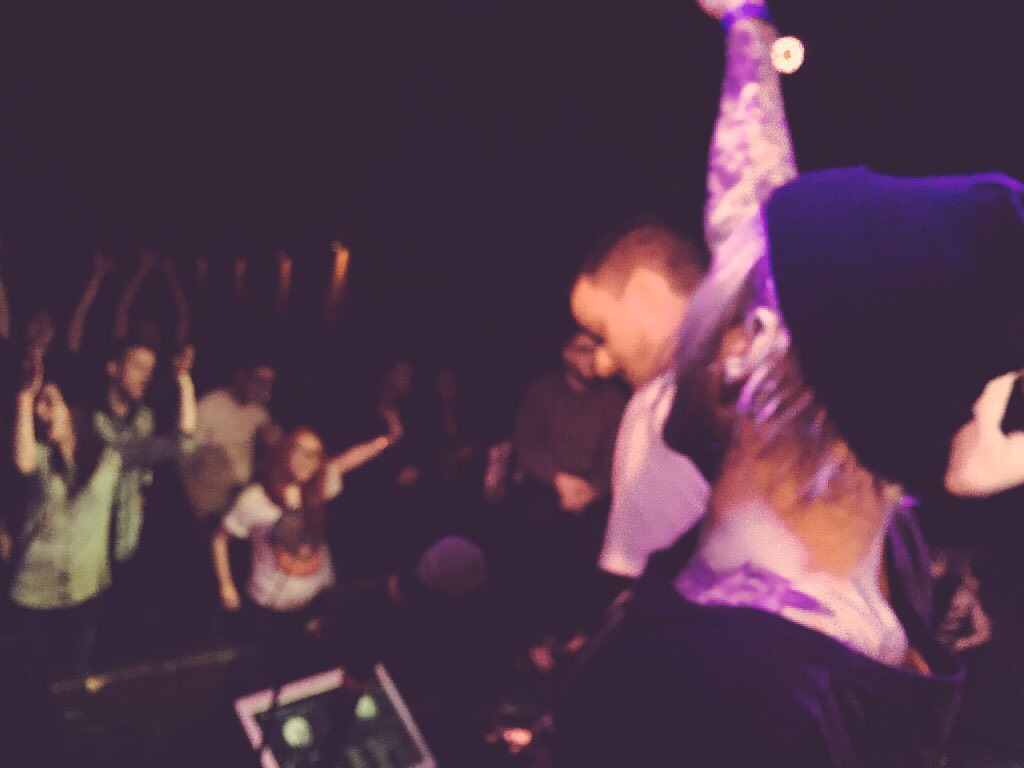 For the next three hours, I time traveled back to the early 2000s. I impressed even myself at remembering lyrics to The Early November and Chiodos songs, and noted that most people in the room were having the same surprising experience. At one point, I was convinced I was 16 again because "Misery Business" was playing and I was handing out idobi flyers, like a true fangurl member of a street team. More than once, I found myself on stage with T.J., Babs and Morgan from Emo Night LA, pointing to the crowd and screaming to songs like "Beating Hearts Baby"  and "Best of Me".
At one point, I was standing in the middle of the crowd when "Helena"  came on, and I could feel every single person in the room jumping up and down and screaming the lyrics. I closed my eyes and had flashbacks of seeing the video on TRL and the "Helena"–inspired prom dress on display at Hot Topic, and then I remembered how I considered Three Cheers For Sweet Revenge as almost a lifesaving album in high school.
Looking around the room, I saw faces of people having a similar moment, faces of people who at one point felt like they didn't belong anywhere outside of the lyrics of emo and pop-punk music. That's when I realized that Taking Back Tuesday was more than a trip down memory lane for all of us, it was the acceptance that we didn't get in high school, and the acknowledgment that we all actually made it through a lonely time in our lives.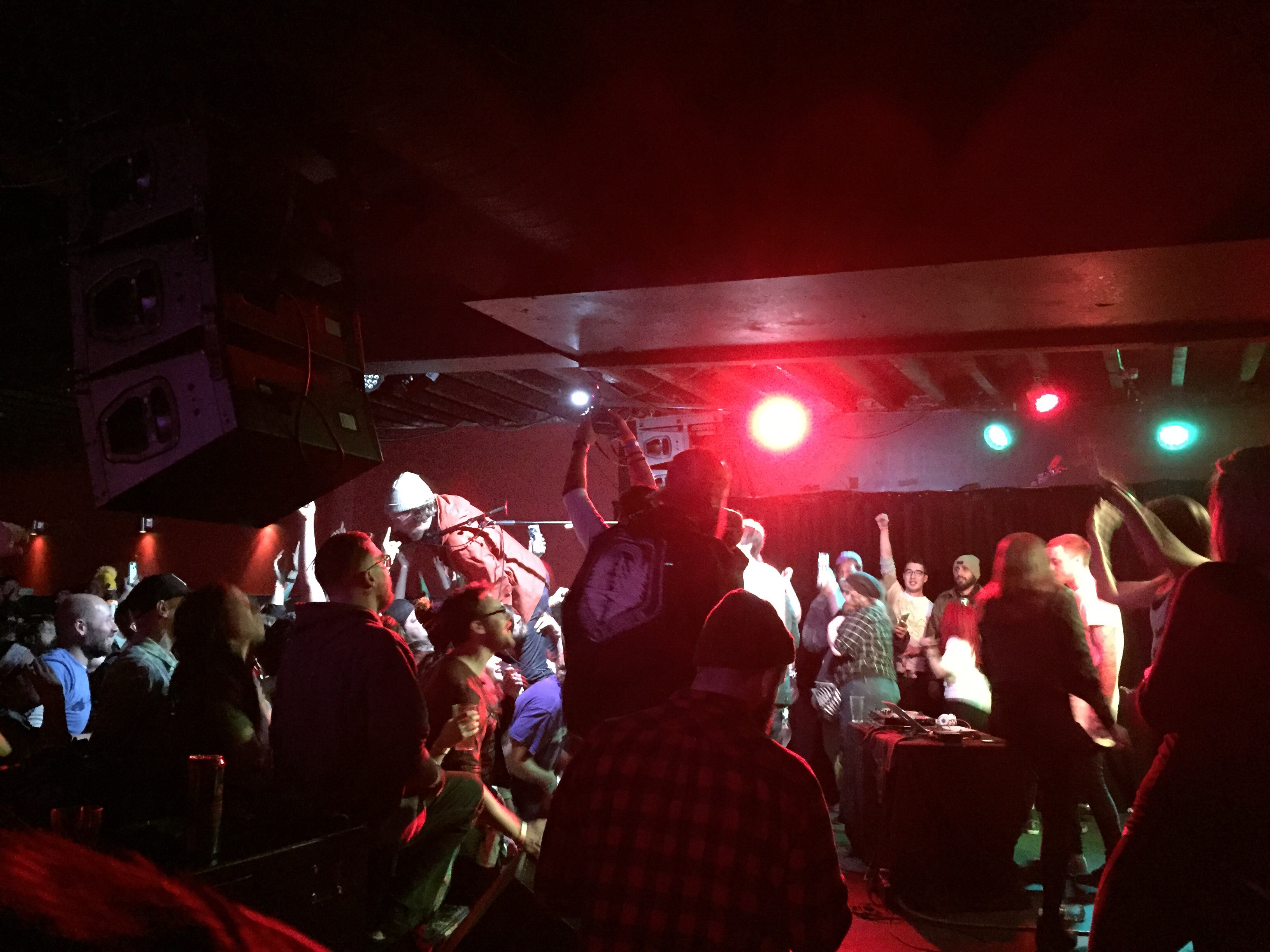 When I got home, still singing Silverstein's "My Heroine", I stared in the mirror again and reflected on Taking Back Tuesday and the past ten years. Reaching for a Neutrogena wipe for the waterproof mascara, I realized I'd grown up. I'm no longer a 15 year old sneaking back into my house through a basement window after hitching a ride home from some local MySpace band. Somewhere along the way, I'd become a responsible adult capable of calling a Lyft back to an apartment I pay for myself. As I cut off the wristbands from the Marquis, I laughed as I remembered washing Xs off my hands.
It's clear I've moved past a time where it's acceptable to wear my "Ohio is for Lovers" t-shirt to work, but maybe I don't have to pack Emo Lauren up completely. Taking Back Tuesday helped me see how far I've come in the past decade, and it's shown me how much music influenced my development. Today, I have a Spotify playlist full of Sugarcult and My Chemical Romance getting me through the work day, and I brought along the purple eyeliner just in case I want to get a little extra nostalgic.
Tags:
Emo Night
,
taking back tuesday