Featured photos courtesy of Ben Zucker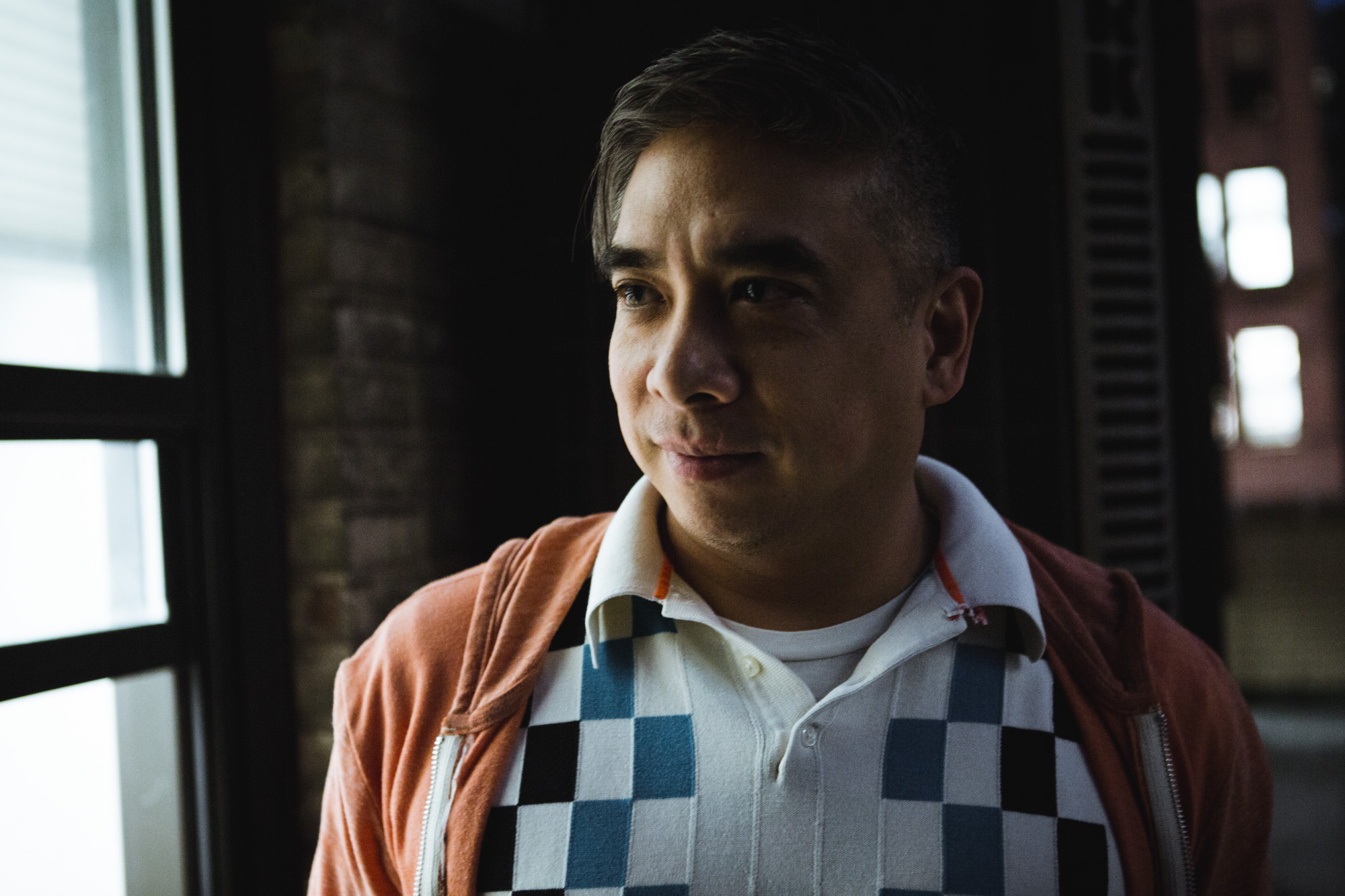 "Everyone in my family was into different types of music, but I grew up very new wave punk-oriented," Rey Roldan recalls as we tried to settle into a spot on the rooftop where one of his artists was having a photoshoot. "My local scene consisted of horrible cover bands [laughs] so my friends and I would come to New York, about 45-minutes away from my hometown of Parsippany, NJ, and we'd go to record stores and go see as many live bands as we can." Having started out like many of us, Rey, founder and president of the publicity company Reybee Inc., used to fill up his locker door and bedroom walls with posters of bands he listened to. These were eventually replaced by plaques and other tokens of his hard work.
It was around 5:30 in the afternoon when we met up. "I haven't eaten all day!" Rey tells me as we walk towards a pizza place around the corner. With a plain slice in one hand, coffee in the other, we headed back out. That afternoon, Rey had arranged for The Rocket Summer, one of the many artists currently on his roster, to play a few acoustic songs over at the Paste Magazine headquarters in Midtown Manhattan, which was followed by a photoshoot with NKD Mag at a rooftop.
"When I was a journalist, I was such an 'encyclopedia of music' that my PR friends would hit me up if they had questions about a band they just signed."
These sessions are one of many that fill up Rey's calendar. Along with attending tons of shows, after-parties, and other behind-the-scenes events for bands he works with like Blackalicious, Chuck Ragan, Yellowcard, and many more, Rey is also responsible for making sure his artists are given a platform to be able to express themselves both on and off the stage. Though he seems like the true embodiment of an "industry guy", the very arts-oriented journalist-turned-publicist actually remains a humble fan of many musicians, both his own and others'.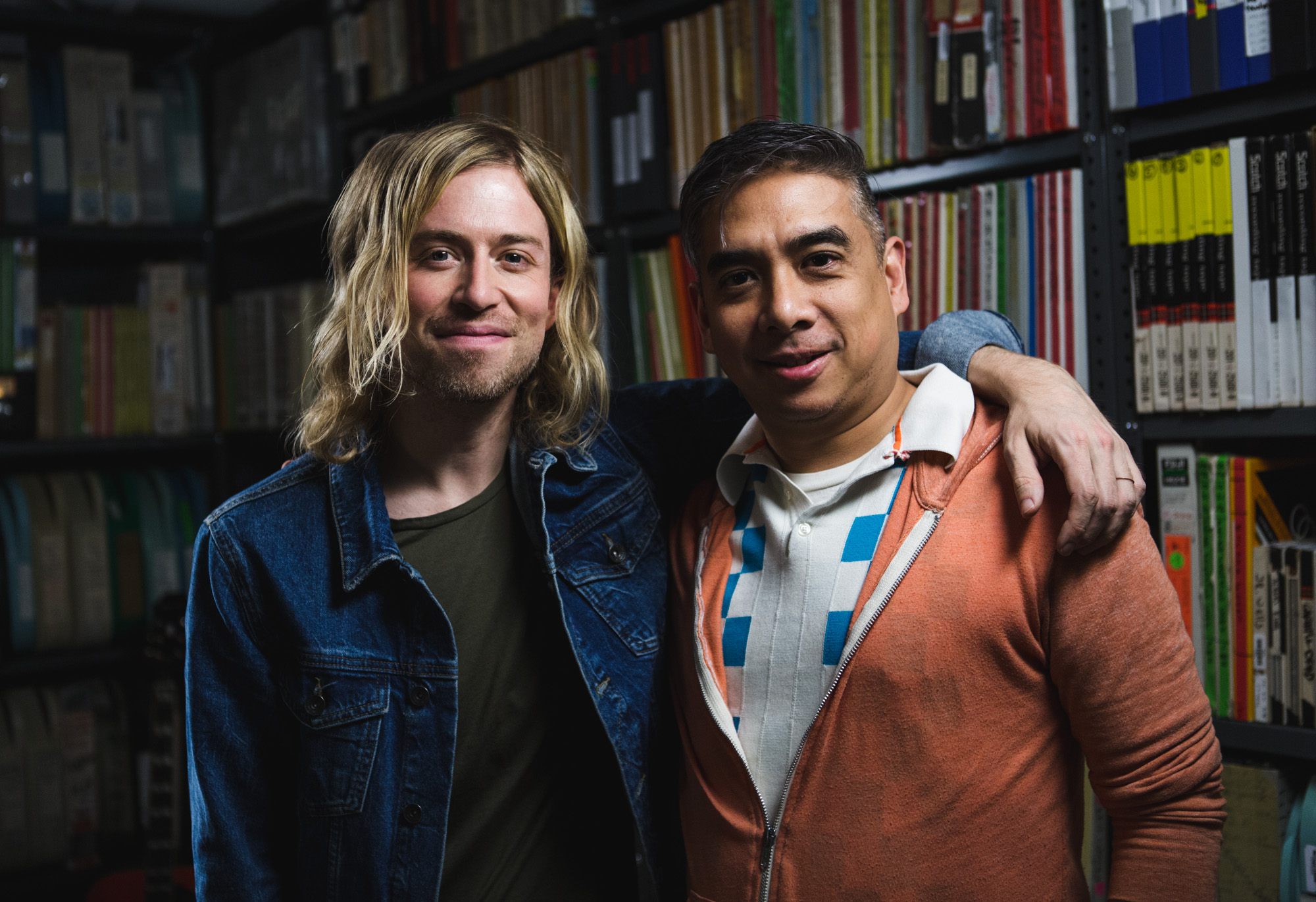 Out of college, Rey landed a couple gigs at magazines and animation companies both as a writer and an animator. His involvement within journalism, which then grew into working at record labels on a management capacity, eventually lead to a newfound love for publicity. Very quickly, Rey learned that being a writer and a publicist were similar in that it required a certain tenacity for stringing together words; that background in journalism made the transition seamless. He shares: "When I was a journalist, I was such an 'encyclopedia of music' that my PR friends would hit me up if they had questions about a band they just signed." We pause for a bit as he looks back over to The Rocket Summer's ongoing rooftop shoot, which was now inhabited by a bunch of good beer courtesy of the kind dudes over at Paste. "I knew where bands were from and what they were like."
Having experienced both sides of the coin gives Rey an advantage that lends usefulness in a competitive industry. This also enables him to put himself in the shoes of those only starting. "I love getting emails from young journalists and photographers," he explains. "Hearing that kind of excitement is so familiar to me, and knowing that I am able to make that goal of theirs come true, is exciting."
"I love doing what I do–I love creating bands and watching them grow."
With PR experience ranging from working publicity campaigns with Britney Spears, Duran Duran and more, to things like turning down a campaign with Jared Leto, to attending the Oscars and the Grammys, Rey holds stories for ages, both within PR and writing. "When I was a journalist, I interviewed Johnny Lydon of the Sex Pistols," he recalls fondly. "It's one of my favorite interviews I've ever done because he was such a prick [laughs]. Every question I asked, he would repeat and not answer. I got frustrated and walked out. I thought it was a complete waste of time, but my editor thought it was really different and he really liked it."
Nowadays, with Reybee only expanding further and further, Rey admittedly works all day long and even on the weekends. "I like to set goals for myself and those goals have always been oriented within this area of the industry." Rey's evolution, having gone from a writer to an editor, then from a publicist at a label to now owning his own PR firm, only proves that no goal is big enough to remain unattained.
"As a kid, I always wanted to know what these industry folks did to work closely with the artists, and now I'm that person. [He laughs] I think current Rey might actually scare the living crap out of little Rey."
"I love doing what I do–I love creating bands and watching them grow," he points out enthusiastically. "Working with big and established artists is also great but isn't as exciting for me." Rey has worked with hundreds, if not thousands, of artists throughout his career and it has always come down to his passion for helping a band get the recognition they deserve.
When asked what he thinks the younger version of himself would think about the current version of himself, Rey shares: "I seriously idolized so many artists. I was such a fanboy! As a kid, I always wanted to know what these industry folks did to work closely with the artists, and now I'm that person. [He laughs] I think current Rey might actually scare the living crap out of little Rey."
Tags:
Rey Roldan
,
Reybee
,
The Rocket Summer