"I wish I could turn on a PA system and address the world on that because they are misguided and wrong."
No, Todd Glass is not addressing the election, but rather the current state of comedy. Glass is a 30 year veteran who's seen it all. Speaking with Glass is like riding a rollercoaster with a broken seatbelt; he's passionate about a myriad of topics but non more so than his craft. Comedy has almost always been a lightning rod for controversy, yet it prides itself on being uncensored. In recent years, comedians have morphed into modern day philosophers. The now cliché statistic that most young people get their world news from the likes of The Daily Show rather than CNN is proof positive that comedy is in a renewed renaissance. Juggernauts like Jerry Seinfeld may balk at the changing winds of audiences but comedians like Glass seem as comfortable as ever and even optimistic about the future of the medium. He's a renaissance man himself, wearing many masks in order to put a megaphone to his already booming personality.  
—
Todd Glass: Working Class Hero
Glass describes himself as the love child of Mel Gibson and Fred Flintstone. He seems like the kind of guy who could tear you apart in seconds or just give you a giant bear hug and tell you everything is going to be okay. If the name sounds familiar, you may know Glass from his stint on reality show Last Comic Standing, as a regular guest on various late night shows and Tosh.O, or his surprising and popular guest spot on the WTF with Marc Maron podcast where he came out as a homosexual in 2012. Glass is one of the hardest working entertainers we have today, a true troubadour, still hitting the pavement hard with touring his stand up, a podcast, and a new pilot called Camping with Todd.
As successful as Glass has become, comedy seems to be in a debatable phase. Jerry Seinfeld and others have been advocating that colleges are no longer a viable comedic route as political correctness has taken over, but Glass disagrees. The 52 year old professional feels strongly that the world has it wrong: that comedians are not under the gun when it comes to political correctness, but have had the same freedom they've always desired.
"Comedy is in a great place. You can say whatever you want. People can react. People change and evolve and grow, they don't devolve."
"Comedy is in a great place. You can say whatever you want. People can react. People change and evolve and grow, they don't devolve. Everything evolves, cars evolve, food evolves, blenders evolve and people evolve. That's an older person's delusional thinking. I get why you think they can't. I don't want to offend people but if I do, offend the right people. Lenny Bruce is revered, not only did he say things that weren't allowed to be said then but he offended the right group. You can say whatever you want and you won't go to jail!" 
Glass becomes most passionate when speaking on the current state of comedy and how older comics relate to the younger generations. "I think comedy is at a great place right now with a ton of new funny comedians. Things take new shapes and new forms, what used to be great for you might have switched to three other things."
One of those new shapes was the arrival of reality show Last Comic Standing, a reality competition show in which Glass competed in 2004, gaining a whole new audience of supporters. "I hate the reality format, its bullshit. Most people on reality TV are scared fuckin' shitless of reality, which I find so funny. They try to create what I call 'Who ate my cookie?' moments from The Real World, instead of the reality that was actually going on. I did have a lot of fun on that show. We had a lot of good people on that season."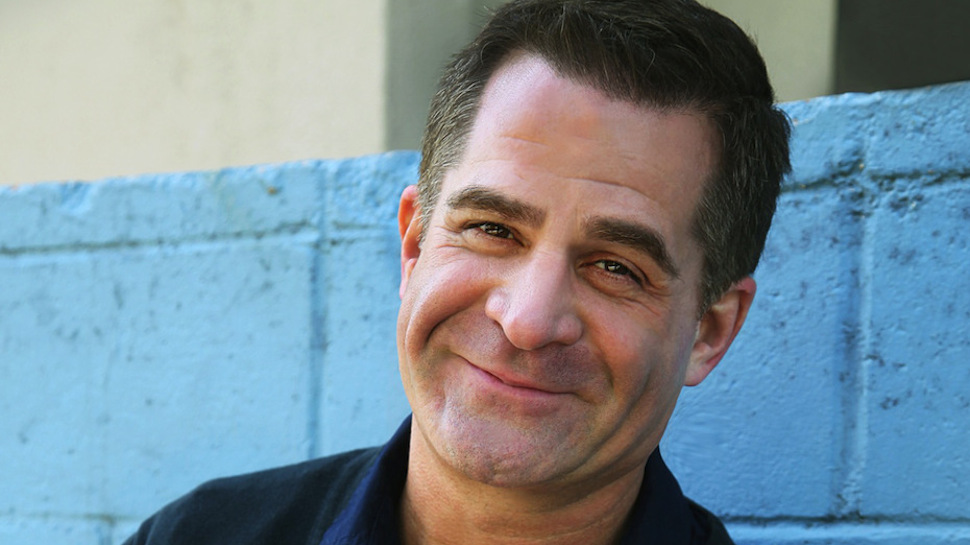 Todd Glass: The Ageless Troubadour
Gleaning knowledge from fellow comedians feeds Glass' creativity. His well of inspiration never runs dry even though he's been honing his craft since coming up in Philadelphia in the mid 80s, and though it'd be easy to believe a seasoned comedian may cling to the ways that brought him up in the first place, Glass is a huge advocate for embracing the youth of today's comedy scene. He cites Chelsea Peretti, Rory Scovel, Jon Dore and Ron Funches multiple times in our interview, claiming that he's perhaps learned more from being around younger comedians than his more age appropriate peers.
"If you embrace them they will embrace you. I don't want to get to the point where I'm hanging out with just people my age, that's the most boring thing to do on the planet. The way to prevent that is to not start when you're 25 talking about the kids today because you're separating yourself from them."
"I'm always surprised how other people write because in the beginning you think everyone writes like you. There is no right or wrong way of writing."
Inspiration striking and putting in the work can be easily separated. Though most artists begin by wearing their influences for the first few years, there is something to be said for crafting your own unique creative process right out of the gate. Glass workshops most of his material, laboring over the trial and error process until he zeroes in on exactly what packs the most punch.
"I'm always surprised how other people write because in the beginning you think everyone writes like you. There is no right or wrong way of writing. The only time I become a wordsmith is when I do an hour special. I'll take comedian friends on the road with me and every morning after the show we'll get got together and kinda say 'Well should we push this over here or say this, this way?' I do that about four or five months before my hour special. I can't sit down and write out jokes."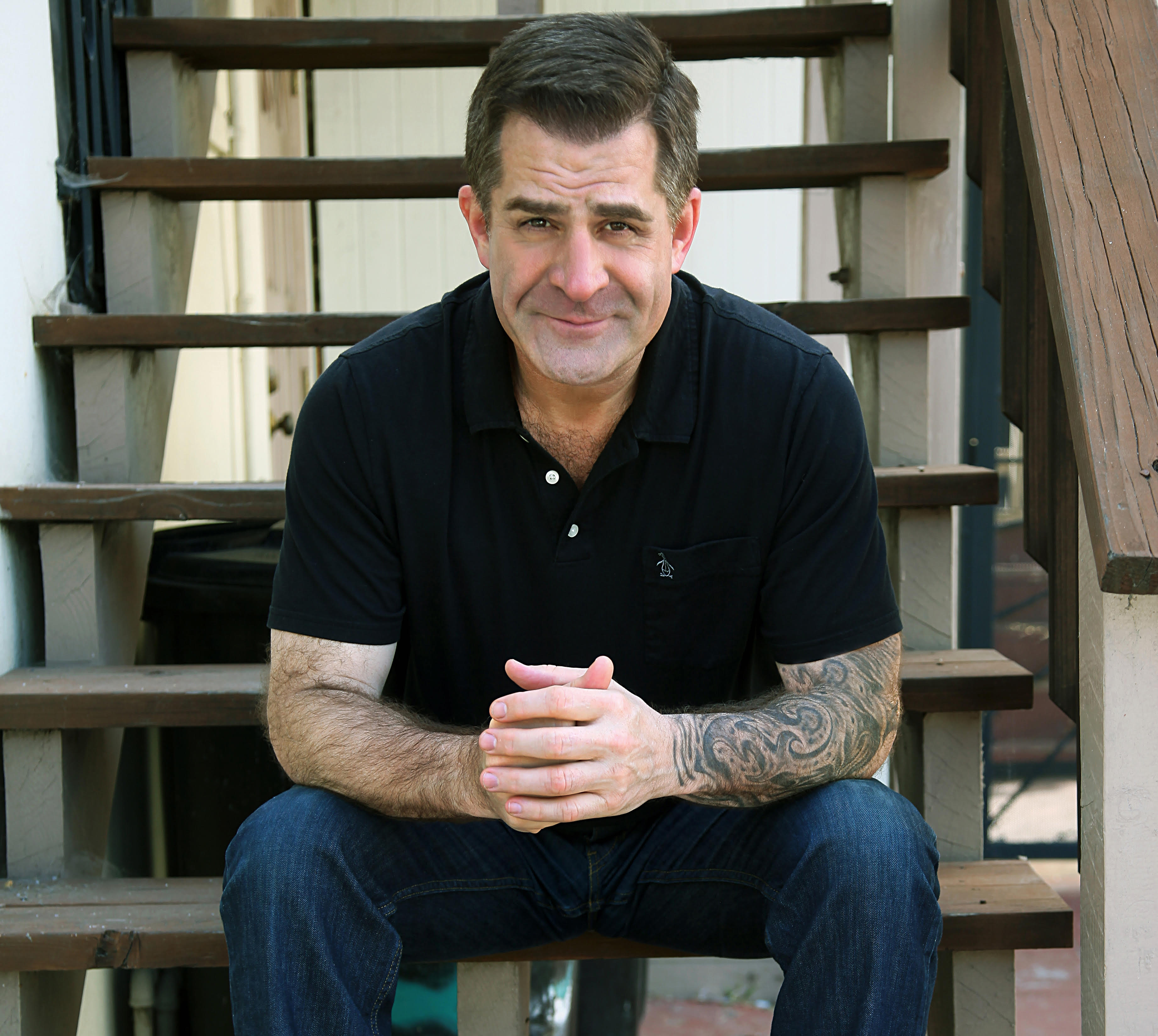 Todd Glass: Teacher and Preacher
Glass could be cited as a comedian who jumped on new mediums early. His podcast is widely popular and has become an out for comedians to discuss their craft as well as social issues that you would never hear mentioned in a five minute late night spot.
"There aren't many interviews out there like Marc Maron interviewing comedians where it's just raw and not produced. It's been great to hear comedians' takes on things. In standup I've adopted this expression; 'your comedy should be funnier than preachy'. You can be preachy on stage and try and say something socially or something you feel about guns or sexism, but it should be funnier than preachy. On the podcast you can be more preachy than funny. Because of that it has really transformed what I want to talk about on stage. A lot of things I think I'll just talk about on the podcast then I think 'No, I can do this in the act!"
—
Todd Glass: Forever Happy
The truth is, nothing is off limits according to Glass. It seems to be a question that has permeated comedy culture from its inception. "I think that people think it's an homage to the greats to insinuate that comedy will never be what it was."
As often as we dive into other topics, the subject of people being out of touch returns again and again. Glass is determined to be an artist who learns from younger generations, embraces the innovations in promoting and producing comedy, and explores the issues that plague his world and ours. He is, after all, just a big kid. "Don't you want to believe that kids are having as much fun as you used to have? Maybe that's what it's about. I think the happier you are as an adult, the less angry at youth you are."
Tags:
Camping with Todd
,
Last Comic Standing
,
Todd Glass
,
Tosh.O