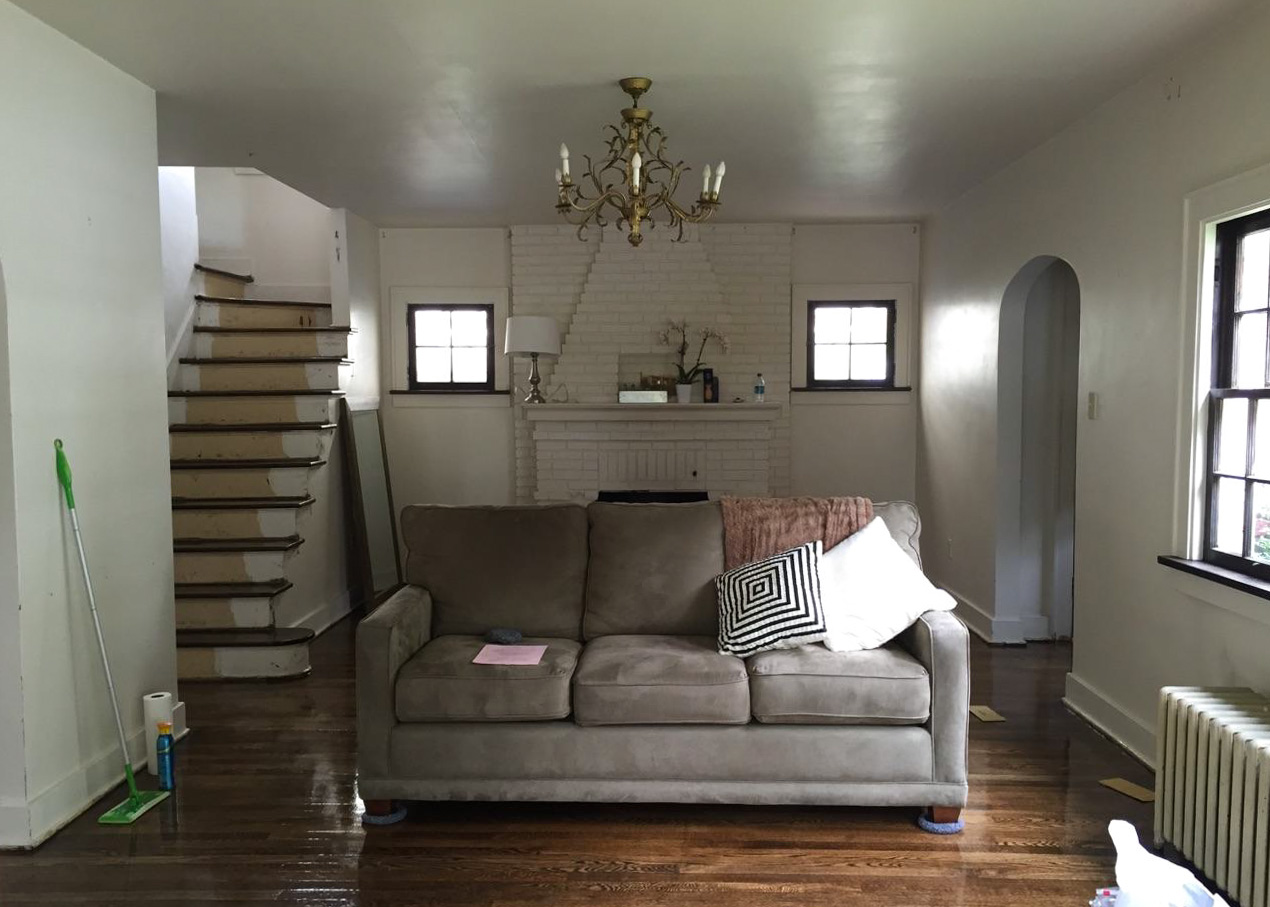 So I just got to spend two great weeks off at home, I got to relax, play some games with everyone a bit, and work on a bunch home renovations. That stuff is super exciting and I love all the planning and choosing! Now I'm back at it again, and this summer is gonna be busy!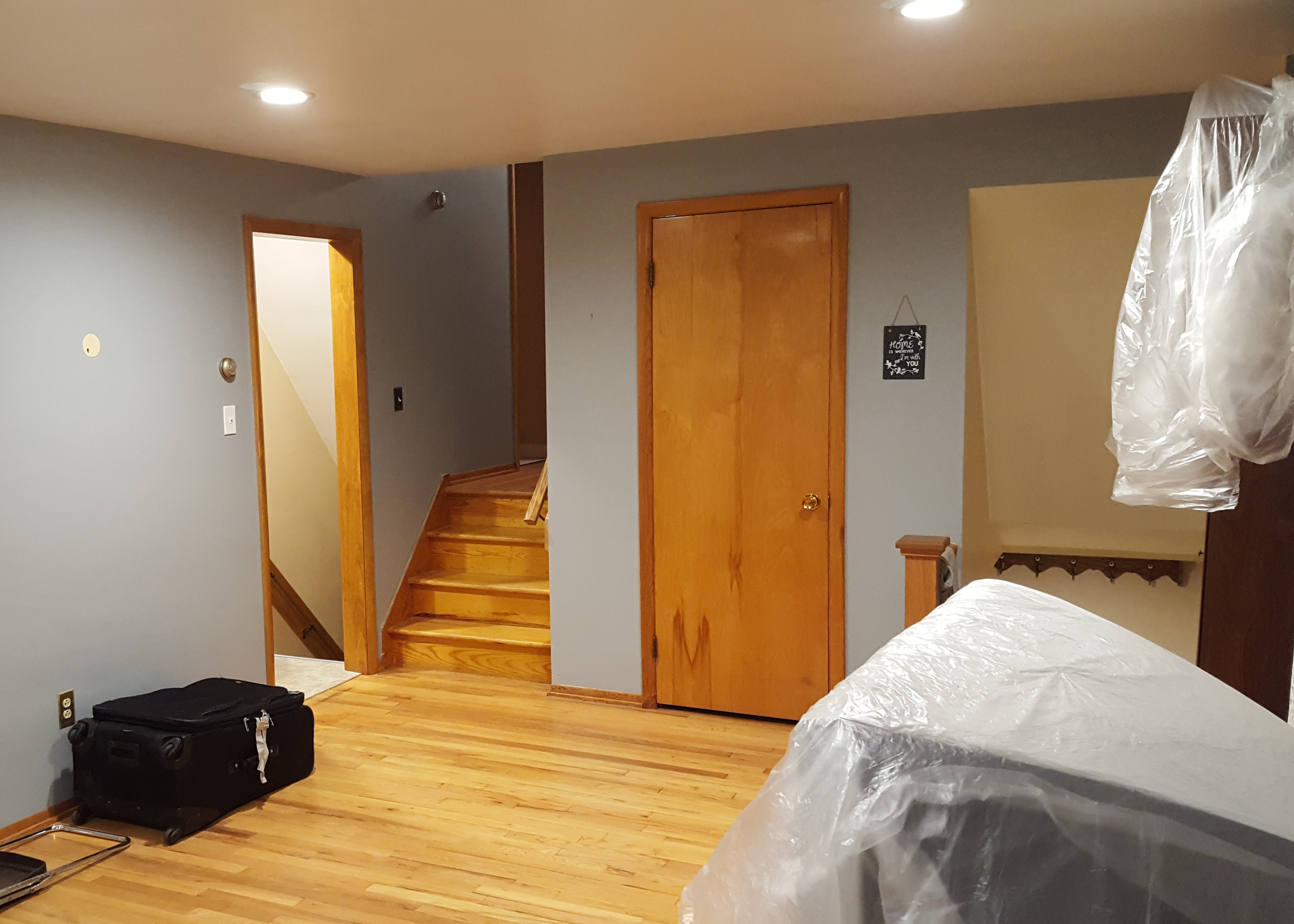 Today I started the first half of my summer with DNCE & Bea Miller who are supporting Selena Gomez. It's a big one, playing arenas all over the country. We met up at the rehearsal studio to pack up and load our truck. I think Selena's camp has 14 from what I've heard!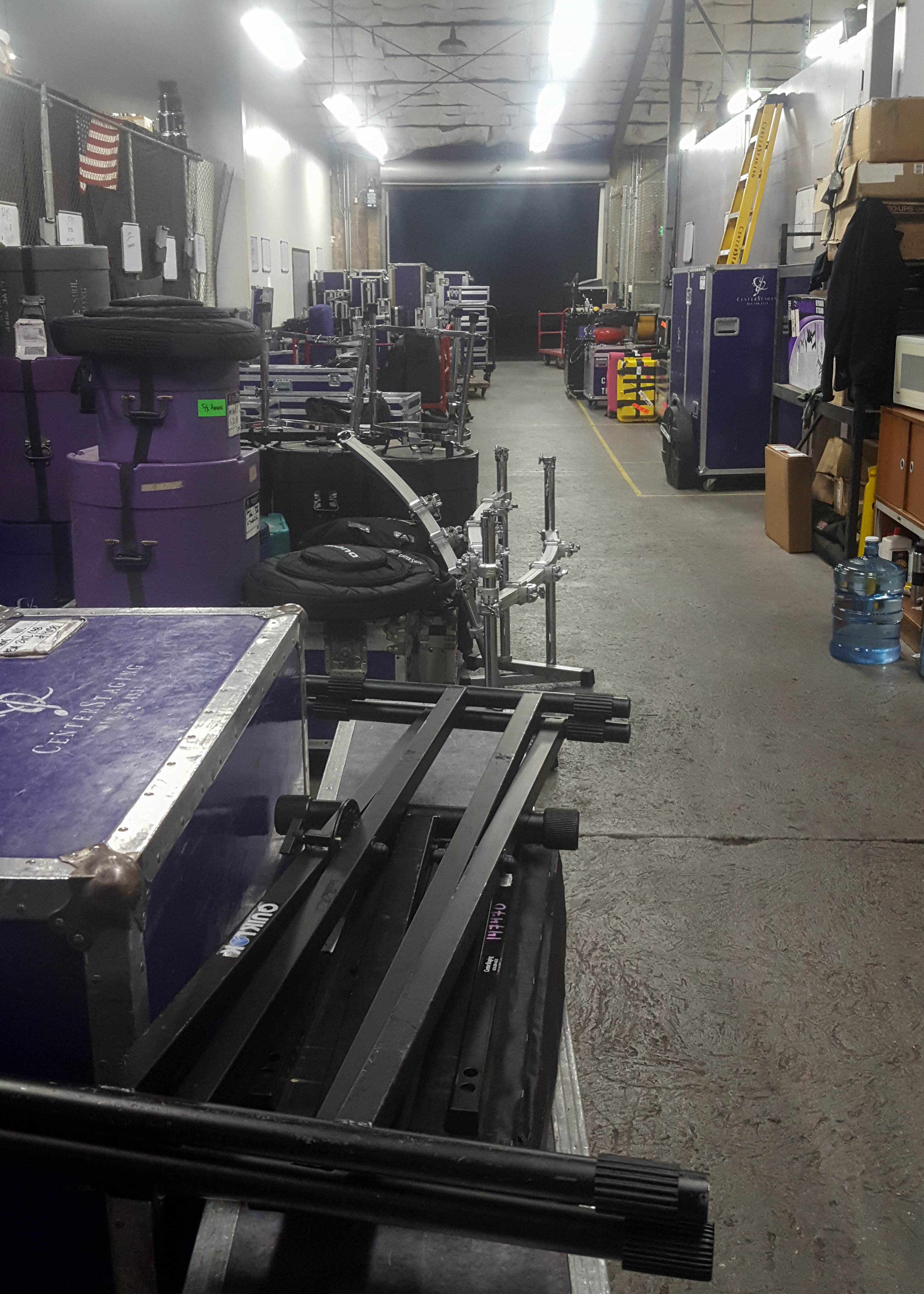 It turns out that not only have I known our TM Dan for almost my entire touring career, but I also know our playback and monitor guys as well. Jesse does playback and we worked together on 3oh!3, and Andy and I worked together on Young The Giant. He does monitors. It's always a nice surprise to start a new job and end up walking into a room filled with a bunch of familiar faces!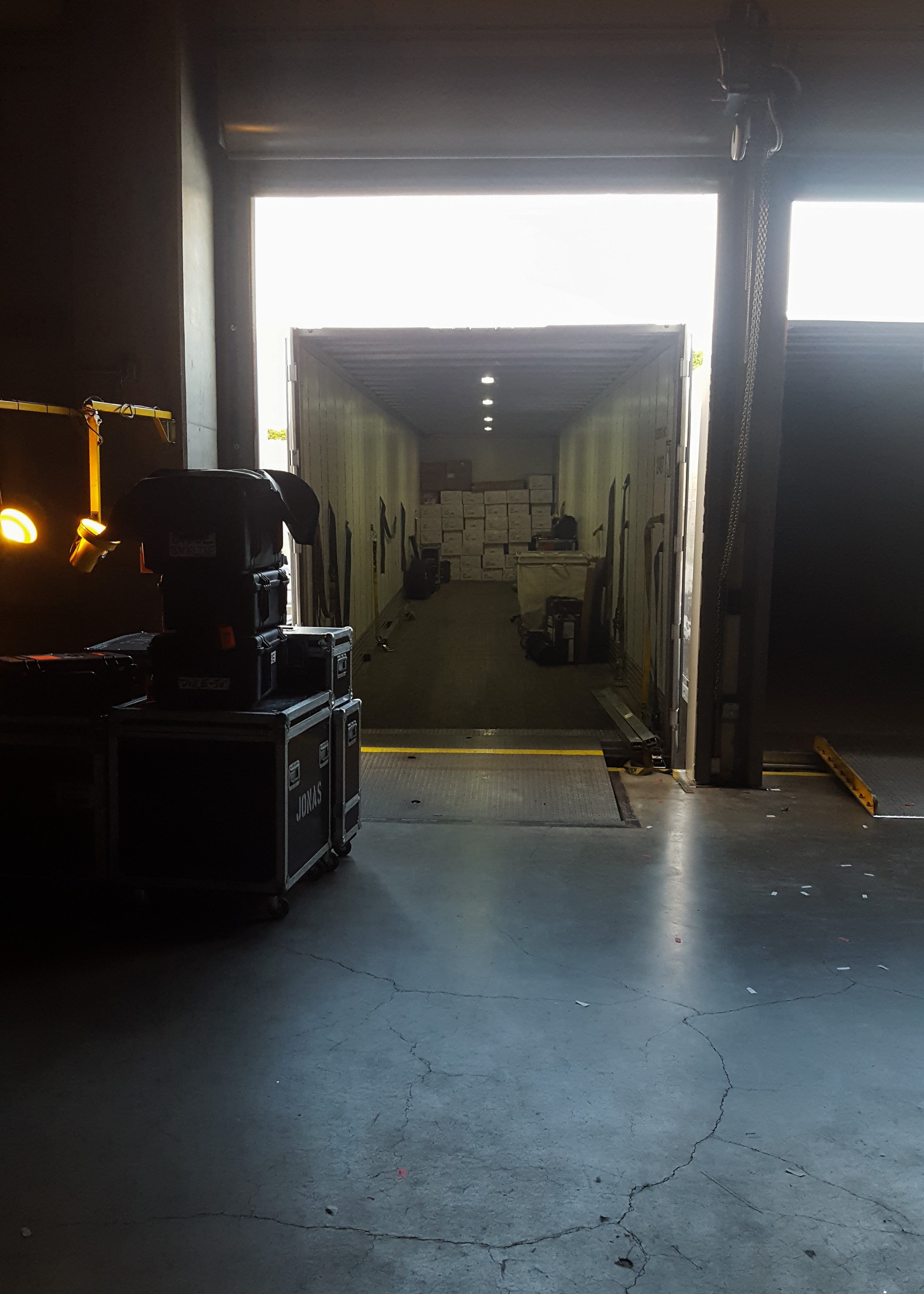 Everyone on our team is basically playing double duty out here. The opener (Bea Miller) has the same management team, so I am handling both artists' merchandise, their gear is on our truck, front of house is mixing both shows; good stuff like that. It makes for quite a busy day for everyone.
These shows are also a sports lover's paradise. I'm not the biggest sports fan in the world, but I do enjoy a good game from time to time; specifically the world's football, soccer and hockey. A lot of these shows are in sports arenas, and everywhere you look there are the team logos and players' faces. I might make it a thing on this tour to find all the team logos.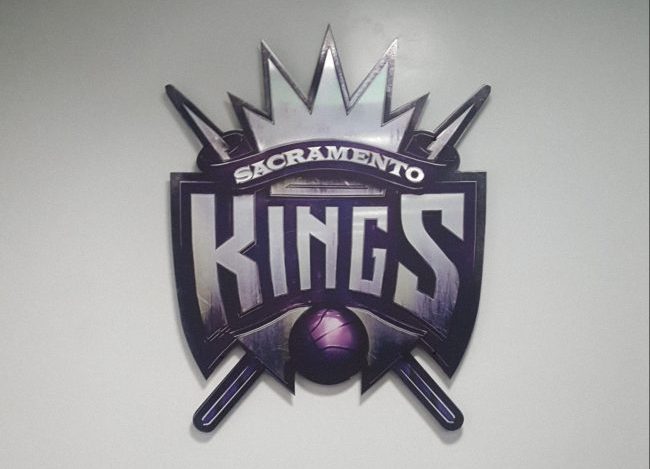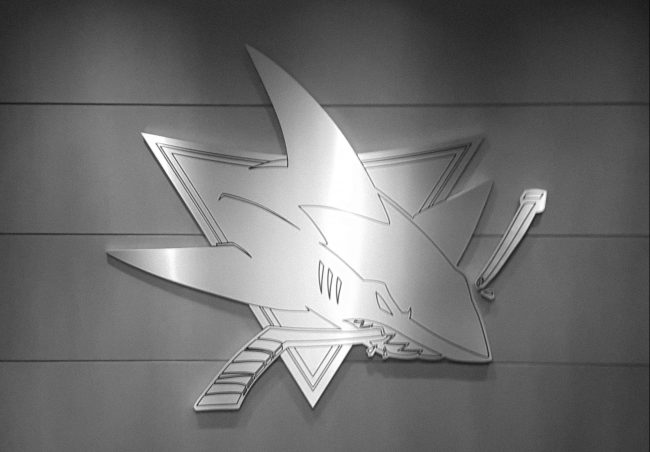 Next week we will be in Canada. A lot. Like one side to the other… a lot.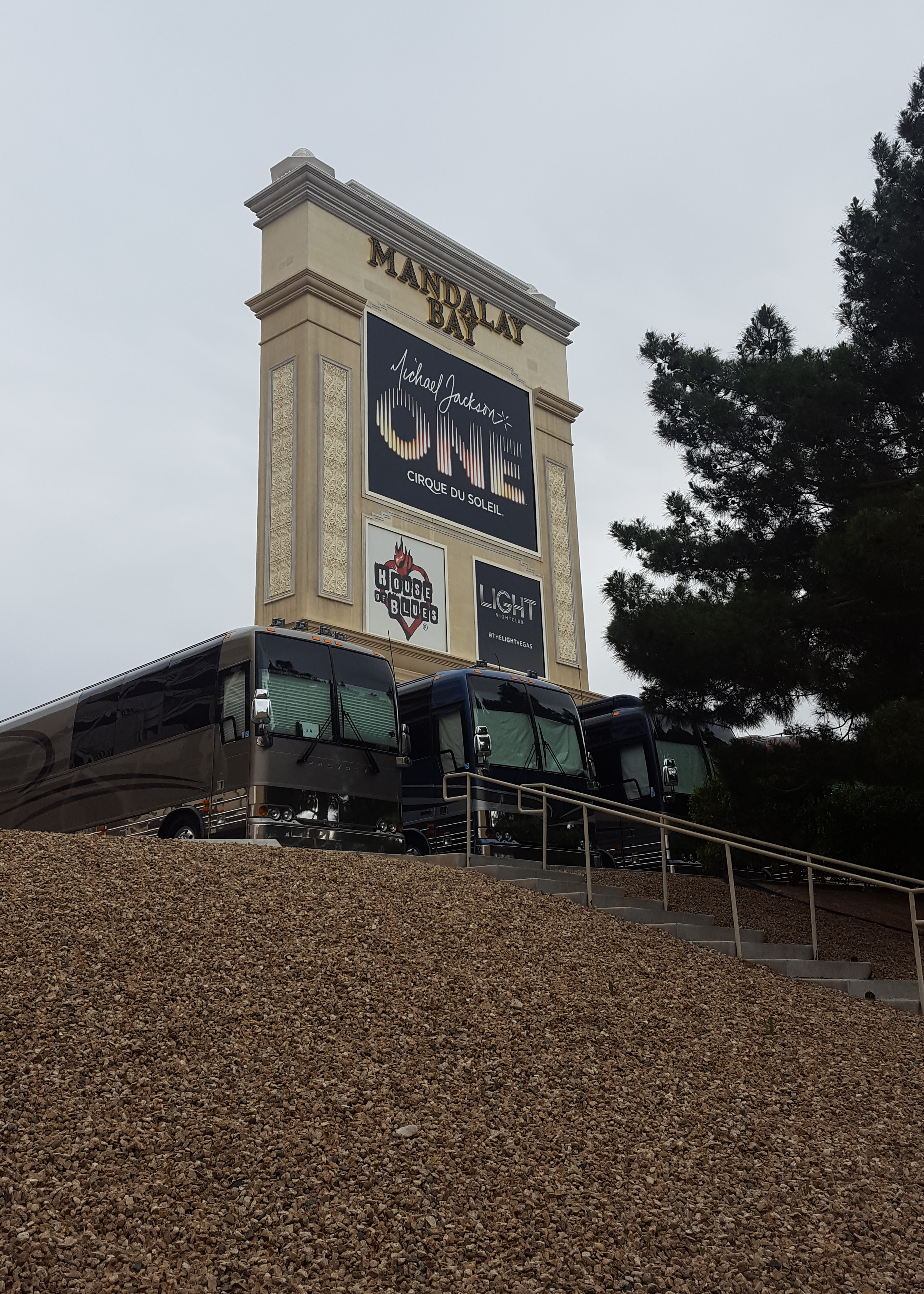 —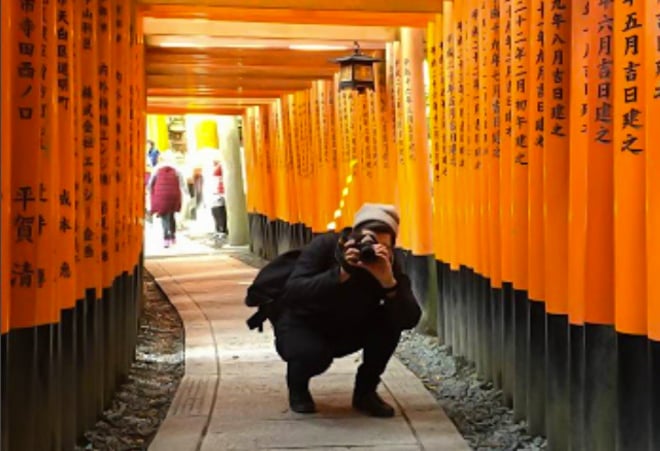 I've been on and off the road working for many different artists for the last ten years, and when work allows, I like to document my travels. Sometimes the photos end up online in one way or another, trapped on my hard-drive for that rainy-day slideshow, or just thrown in a drawer. This blog is my  new addition to my wacky photo-filing system. (See part #3  here).
Tags:
3OH!3
,
Bea Miller
,
DNCE
,
Man of Merch
,
Selena Gomez
,
Young The Giant