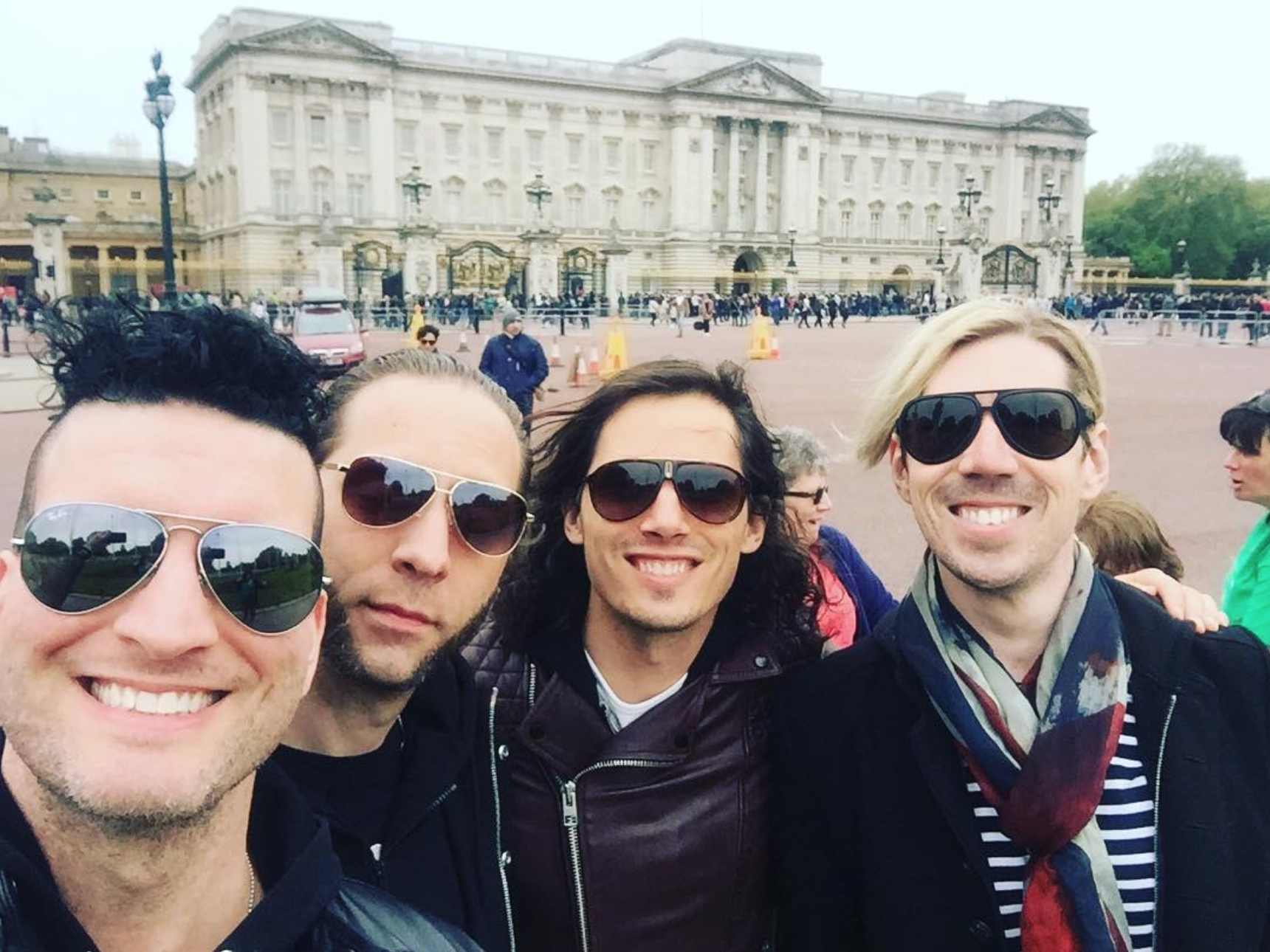 The road is my favourite place to be, but the void between shows can suck. How does Marianas Trench pass the time you ask? Like this…
#1. GAMBLING
I'm not talking a seedy casino here. Both band and crew get daily per diems. A little cash to buy some food, catch a movie, take a cab, whatever. Intelligent people would spend this money on important things, like breakfast. But more often than not, you'll find all members of our organization huddled around a riveting game of LCR. Basically there is a 1 in 10 chance your gonna win everyone's per diem, so usually you lose, and usually you cry. But the thrill can't be beat.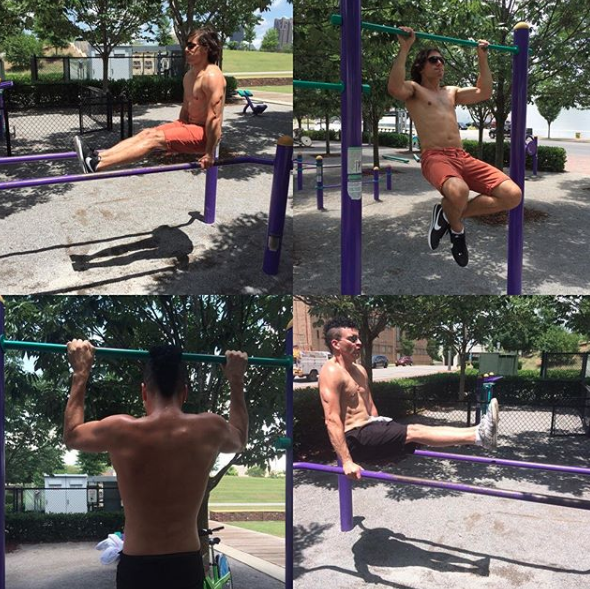 #2. GETTING RIPPED
It is my dream to travel with a full mobile gym. We don't, but we try. We have PowerBlocks (fancy weights), skipping ropes, push up bars, ab wheels, yoga mats, chin-up bars, and all kinds of sexy Lululemon attire. The goal of the day is to out "bicep" the other guy and work off whatever calories you may have consumed in liquid form, the night before. You will literally see us transform from pudding blobs to svelte human specimens over the course of a tour. And this is important.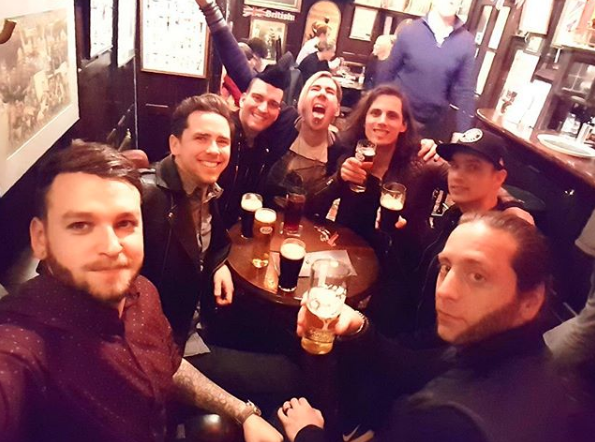 #3. FINE DINING
Every city has a famous restaurant and I want to go there. I'm not interested in spending hundreds of dollars on caviar and champagne, I want the hole in the wall restaurant with the best lobster roll, the best pulled pork, the best sushi, the best vibe, the best flaming whatever. I thoroughly enjoy hunting for these places all over the world, experiencing local culture and cuisine, and then bragging to other band members about how much better I am than them at everything because I ate whatever meal I just ate.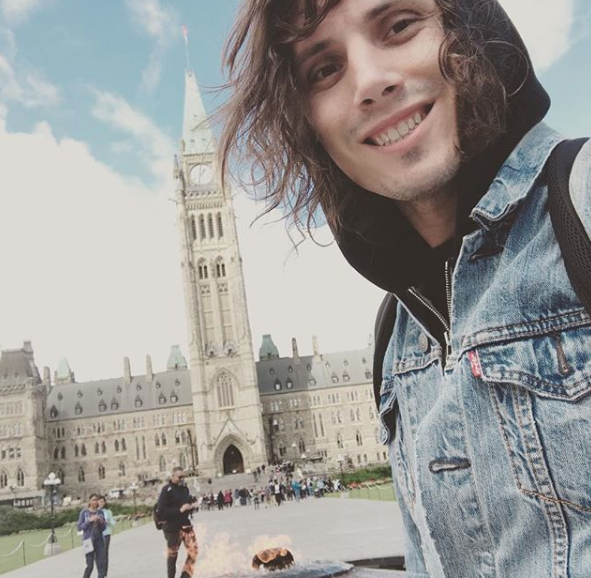 #4. SIGHT SEEING
Every city also has a sight to see, and I also want to go there. There is never much time in the day to do anything on tour. Between shower, soundcheck, meals and show, your day can fill up fast, which is why it is very important to research ahead of time and be an efficient tourist. While laying in my bunk at night, I'll do a little digging online for something awesome to see in tomorrow's city. The second the bus rolls into town, I'm off the bus crushing some breakfast, then in an cab/Uber to whatever famous landmark I've decided to visit. Whether it's a statue of Rocky Balboa in Philly or The Louvre in Paris, I get there first thing in the morning, snap the picture, take a deep breath and absorb my surroundings, text my mom about it, and jump back in the cab. In and out, like a bank robber.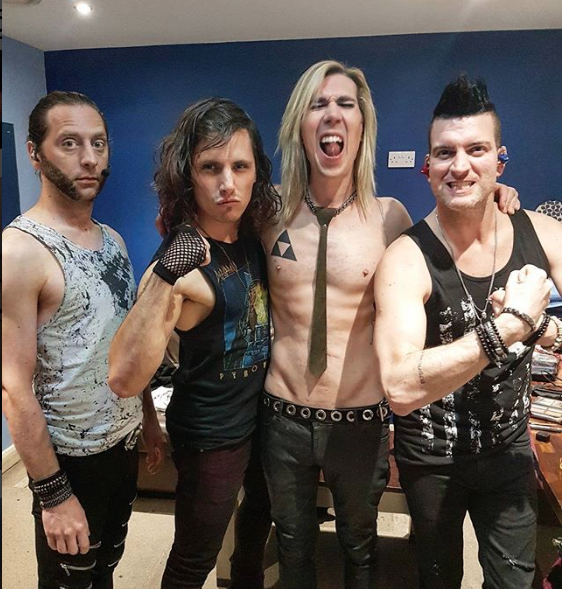 #5. MARGAREET AND GREET
Sound check is starting and our legendary fans are rolling in for a little pre-show action. Time to see if my guitar works, share some laughs with our new friends, snap some pics, sign some weird stuff, and enjoy a margarita. We developed an enjoyable early evening ritual of ending our meet and greets with a margarita. Some venues make 'em awesome, other venues make 'em terrible. Either way, we will consume. Doesn't happen every day, but on the days that it does, you'll know.
Marianas Trench's new song "Rhythm of Your Heart" is out now!
Tags:
Guest post
,
Marianas Trench
,
Matt Webb
,
Rhythm of Your Heart