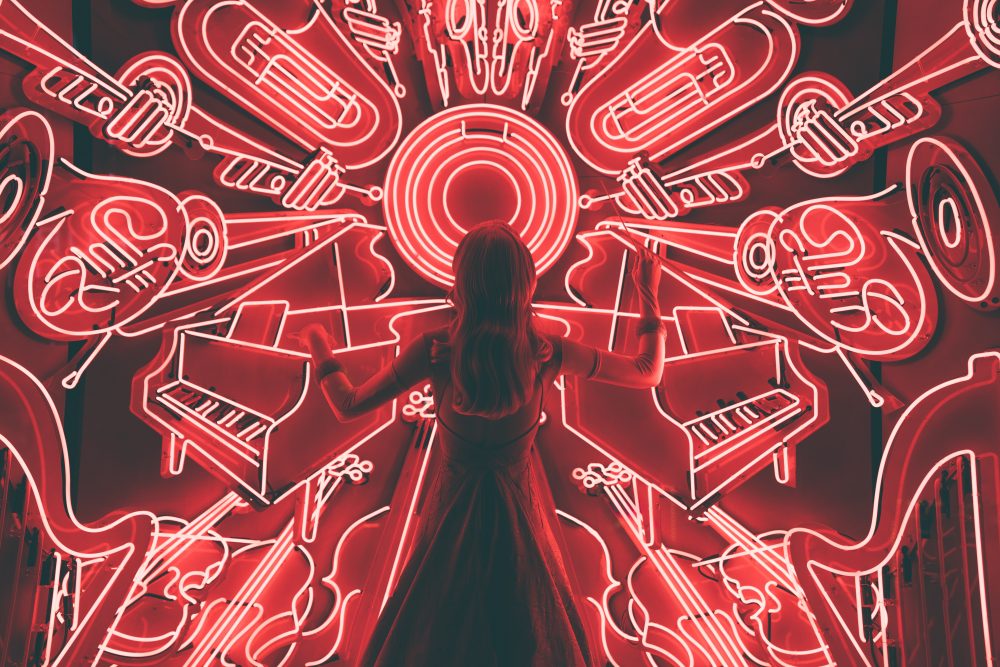 What better way to kick off a weekend than with new music? Fridays are always chock full of the latest songs and albums ready to be the soundtrack to everyone's antics, and here you'll find some of the week's standout releases. Whether you're ready to spin an anticipated song from a favorite artist or just taking a look at what's out there, there's a whole lot of tunes to dive right into. Who knows—maybe you'll find your next obsession.
Owl City – "New York City"
Owl City's new album, Cinematic, is turning into more of an autobiography than a standard collection of songs. Sure, frontman Adam Young's never been one to shy away from personal lyrics but this time around it goes a little deeper. The newly-revealed "New York City" describes Young's first venture away from his hometown into the big city lights, and the song's bubbly instrumentals will inspire you to hit the road too.
Jason Derulo – "Colors"
The lack of our Stars and Stripes in this year's World Cup dampens the event a tiny bit…but fortunately the soccer tournament's anthems are something to look forward to. Coca-Cola taps R&B showstopper Jason Derulo for their official track, "Colors"—a song all about unifying with those around us. A rightful banger, the track's frantic instrumentation screams diversity.
Moose Blood
– I Don't Think I Can Do This Anymore
UK rockers Moose Blood have crafted a gem of an album tailor-made to blast on the main stage of music festivals across the country. I Don't Think I Can Do This Anymore follows up their breakout Blush naturally while doubling down on big hooks and bigger riffs—most notably "Can We Stay Like This" and "Just Outside."
Lil Yachty – Lil Boat 2
2016's Lil Boat mixtape played a major role in putting dynamic rap star Lil Yachty on the map. While his debut record, Teenage Emotions, may not have been as focused as previous tapes, Yachty tries to right the ship with Lil Boat 2 with the help of Migos, 2 Chainz, and more.
Our Last Night – "Fantasy Land"
For as many covers as Our Last Night churn out on a regular basis, you almost forget they're a band who write original music, too—then they drop a track like "Fantasy Land" and you're quickly reminded they're still one of the finest post-hardcore bands in the biz. Their latest single prioritizes clean vocals over gravelly screams, creating a Circa Survive-esque sound that suits them with ease.
Marshmello – "Fly" (feat. Leah Culver)
DJ/producer Marshmello dishes out dance floor fodder on his newest track, "Fly," the latest of many he's come out with lately. "Fly" stands out with its piercing synths as mellow verses build to a hoppy drop, and guest vocalist Leah Culver is featured just enough to leave you wanting more.
Betty Who – "Look Back"
Betty Who kicked off her record-label-less era with a bang after dropping the dancey "Ignore Me," and now her latest track accompanies dance moves with some serious attitude. "Look Back" may play a major role in re-shaping Betty's sound from here on out, as she shifts from beat-centric jams to all-out pop à la Jessie J, but it's a welcome change.
Vacationer – "Magnetism"
Things have been quiet on the Vacationer front ever since their 2014 record Relief, but it looks like the vacation is over for Kenny Vasoli's indie project. "Magnetism" picks up right where songs like Relief's "Paradise Waiting" left off as Vasoli's smooth vocals weave in and out of funky riffs and drum beats.
The Wonder Years – "Pyramids of Salt"
After releasing a ripper of a single with their new song and title track "Sister Cities," The Wonder Years pull back the reins a bit on the emotional "Pyramids of Salt." Light guitars accompany purposeful vocals as the song builds into a fuller, more dynamic sound toward the conclusion of the near-five minute epic.
Logic – Bobby Tarantino II
Logic kicks off his newest mixtape with one of the most self-aware skit-intros you'll ever hear, as Rick and Morty argue between the quality of "mixtape" and "album" Logic. Regardless of what's preferred, the rapper has a way of shining through no matter what he releases—Bobby Tarantino II is no different. The sequel to his 2016 mixtape, Logic enlists the likes of Big Sean and Wiz Khalifa to further rise his stock as one of the biggest acts in music right now.
DJ Khaled – "I Believe" (feat. Demi Lovato)
Disney calls on DJ Khaled to make magic happen for their new film A Wrinkle In Time—and the producer unveils "I Believe" featuring an impressive performance from Demi Lovato. Lovato runs things from start to finish on the upbeat and inspiring anthem, which will easily nab some better reviews than what the movie is getting.
Other new releases:
Forever Came Calling – "Wish"
Three Days Grace – Outsider
Between the Buried and Me – Automata I
Years & Years – "Sanctify"
The Hold Steady – "Eureka"
Editors – Violence
Nightwish – Decades
Gengahr – Where Wildness Grows
The Neighbourhood – The Neighbourhood
Beach House – "Dive"
Shinedown – "Devil"
Alison Wonderland – "No"
The Knocks – "Ride or Die" feat. Foster the People
Manic Street Preachers – "Dylan & Caitlin"
Young Fathers – Cocoa Sugar
Kelly Clarkson – "I've Loved You Since Forever" feat. Hoda Kotb
Wiz Khalifa – "Captain"
Lily Allen – "Three"
George Ezra – "Hold My Girl"
James Bay – "Pink Lemonade"
Pentatonix – "New Rules x Are You That Somebody"
John Newman – "Fire in Me"
Hawk Nelson – "Never Let You Down"
Kyle – "To the Moon"
Tags:
Betty Who
,
Demi Lovato
,
DJ Khaled
,
Fresh Pressed
,
Jason Derulo
,
Joe DeAndrea
,
Leah Culver
,
Lil Yachty
,
Logic
,
Mashmello
,
new music
,
New Music Friday
,
OLN
,
our last night
,
Owl City
,
The Wonder Years
,
TWY
,
Vacationer