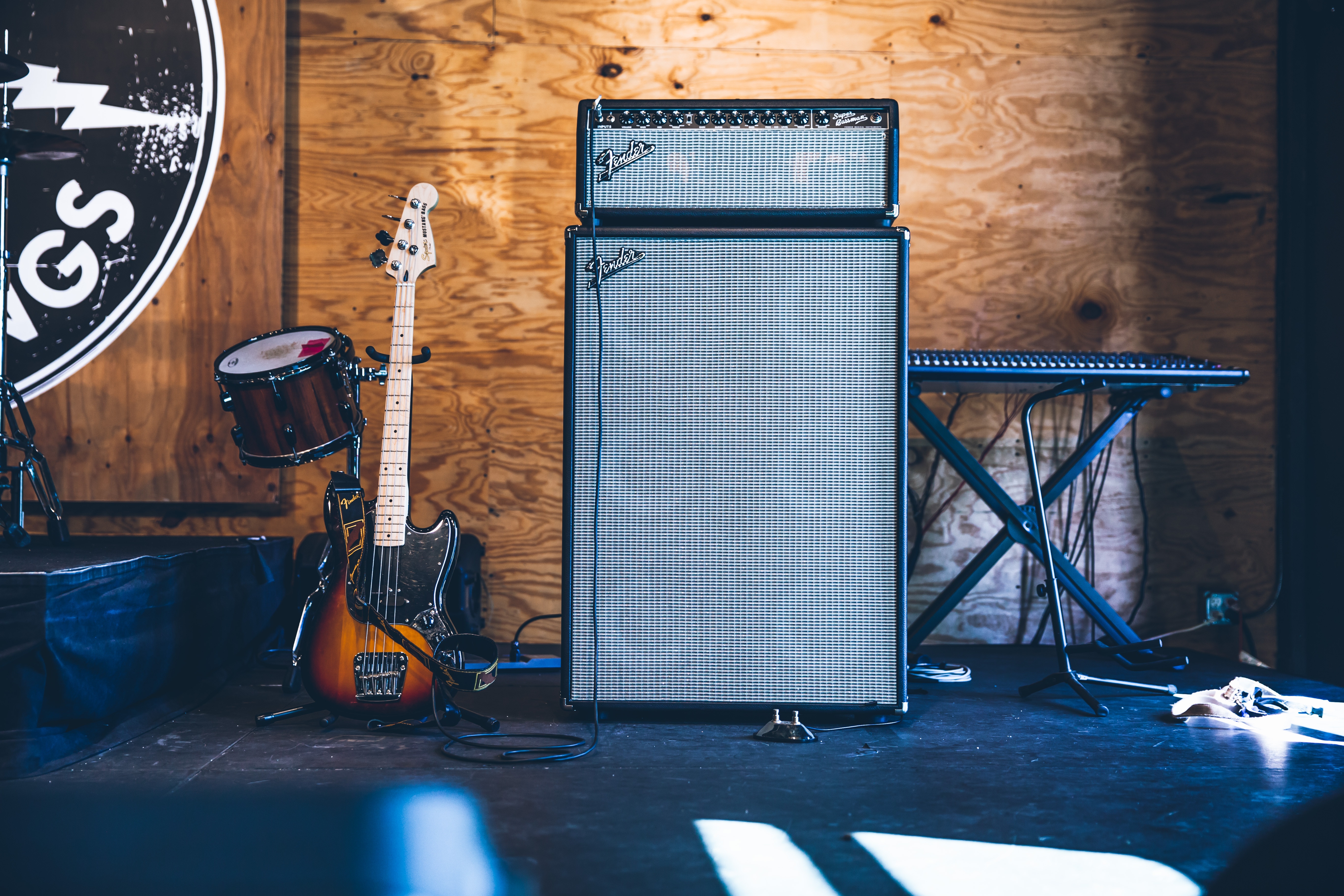 What better way to kick off a weekend than with new music? Fridays are always chock full of the latest songs and albums ready to be the soundtrack to everyone's antics, and here you'll find some of the week's standout releases. Whether you're ready to spin an anticipated song from a favorite artist or just taking a look at what's out there, there's a whole lot of tunes to dive right into. Who knows—maybe you'll find your next obsession.
Charli XCX – Pop 2
Mixtapes aren't exactly albums, but when you're a Charli XCX fan they're the next best thing. The mixtapes Charli drops are more album-quality than some of the pop queens she gets compared to, so nobody will complain about her second tape in a calendar year. Titled Pop 2, Charli keeps it to the point with 10 tracks of infectious tunes, filled to the brim with features including Tove Lo and Carly Rae Jepsen. A highlight is "Lucky" but, really, the whole collection stands out on its own.
Eminem – Revival
Eminem calls it a revival but after a listen to his new record of the same name, you can tell that he hasn't exactly been reborn. The 19 song LP (featuring some interludes) is the standard Em we've been accustomed to over the past decade with raunchy lyrics coupled with soaring radio anthems. Sprinkled in between are attempts at bringing attention to social injustice and not-so-subtle Trump jabs, but Revival is delightfully overshadowed by collabs with Ed Sheeran, Kehlani, and Alicia Keys—by far the best features of the entire career.
N.E.R.D – No One Ever Really Dies
After a seven year wait, N.E.R.D return to our ears with their brand new album No One Ever Really Dies. Along with an all-star cast of guests, Kendrick Lamar and André 3000 help mold the record into something that music's needed lately: An unabashed good time that cares more about expressing creativity than landing a hit.
Various Artists – Bright: The Album
Aside from The Fast and Furious franchise, it's seldom that movie soundtracks are ever worth anticipating. In the past, you actually went to the record store because a soundtrack was too good to pass up (hello, American Pie). Now, Bright—starring Will Smith—is trying to bring that magic back but you probably won't find this one in a record store, just like you won't find the movie in a theater. The Netflix-exclusive focused on concocting a soundtrack that builds the hype—included are brand new tracks from Camila Cabello, Bastille, Logic, and Migos. Here's hoping the film will be just as solid.
Linkin Park – One More Light Live
It's still hard to believe that Linkin Park's Chester Bennington is no longer with us. Despite his untimely death back in July, there's no question that his legacy lives on any time a Linkin Park song is played—whether it be on the radio or through our headphones. On One More Light Live, we get a chance to hear Bennington a final time as he commands the stage during the Linkin Park world tour from earlier this year. Their energy, emotion, and musicianship is unmatched in the genre and no matter what the future holds for Linkin Park, what was accomplished on stage and in the studio won't be forgotten.

The 1975 – DH00278
(Live from The O2, London, 12/16/2016)
Itching for some tour dates from The 1975 for Christmas? That might be something even Santa can't grant. The good news is, we at least get a live album from the band to cap off the year. Recorded at the O2 in London in December of 2016, the live collection features two hours of The 1975 giving it their all as they perform fan favorites such as "Girls" and "The Sound."
G-Eazy – The Beautiful & Damned
G-Eazy has proven to be both a force in hip-hop music and in the mainstream. Whether crafting a tune made for mass consumption or something that's a little more thought provoking, the rapper knows how to cover it all. On The Beautiful & Damned, G-Eazy fires on all cylinders: "Him & I" featuring Halsey is radio perfection, while "Summer In December" sports a glimmering piano line. It's a lot to take in, as it's 20 tracks deep, but it's well worth the ride.
The Maine – …And to All a Good Night
The last time The Maine delivered a Christmas EP they sang about Santa stealing their girl but this time around it's all about how they lost "the one" themselves. …And To All A Good Night follows up the band's …And A Happy New Year almost a decade later and playing the two side-by-side is jarring to say the least. Good Night's two tracks—"Winter Means Nothing (Without You)" and "12.25"— are somber cuts that'll chill the bones. It's obviously not the carefree Christmas pop that they did back in 2008 but the spirit is still alive and well.
Waterparks – "Lucky People"
The thought of going to waterparks in this current temperature is the worst thing ever but luckily listening to Waterparks helps raise that temperature just a tiny bit. Interestingly enough, the pop-punk act's new song "Lucky People" is the polar opposite of what we'd expect from the quintet. The short but sweet acoustic number forgoes Waterparks' signature high-energy jams, but it's just more of a reason why we believe that their upcoming album, Entertainment, may be filled with some nice surprises.
Fall Out Boy – "Champion Remix"
(feat. RM of BTS)
As if a Fall Out Boy song really needs more firepower! Two unstoppable forces collide as the band links up with frontman RM of BTS on their recent single, "Champion." BTS have not only taken over k-pop, but they're well on their way to doing something similar in the U.S. This remix keeps the ferocity of the original while RM spits his unique flow over the "Champion" beat, resulting in an unlikely collaboration that works way too perfectly.
Other new releases:
Cash Cash & Dashboard Confessional – "Belong"
Machine Gun Kelly – "The Break Up"
The Neighbourhood – "Stuck With Me"
AWOLNATION – "Miracle Man"
BØRNS – "Don't Want You Back"
Sylvan Esso – "There Are Many Ways to Say I Love You"
Jack White – "Servings and Portions from My Boarding House Reach"
MGMT – "When You Die"
Pale Waves – "My Obsession"
Brian Fallon – "If Your Prayers Don't Get To Heaven"
Ed Sheeran & Andrea Bocelli – "Perfect Symphony"
Lily Allen – "Trigger Bang"
SZA feat. Calvin Harris – "The Weekend" (Funk Wav Remix)"
Darren Criss – Homework
Hawk Nelson – He Still Does (Miracles)
Glades – "Do Right"
Timbaland & 6lack – "Grab The Wheel"
Jason Mraz – "Can't Hold Back on Love"
Post Malone feat. Nicky Jam & Ozuna – "Rockstar (Latin Remix)"
Scouting For Girls – "Kids at Christmas"
Tags:
Bastille
,
Bright
,
BTS
,
Camila Cabello
,
Charli XCX
,
Eminem
,
Fall Out Boy
,
FOB
,
Fresh Pressed
,
G-Eazy
,
Joe DeAndrea
,
Linkin Park
,
Logic
,
Migos
,
N.E.R.D.
,
Netflix
,
new music
,
New Music Friday
,
RM
,
The 1975
,
The Maine
,
waterparks