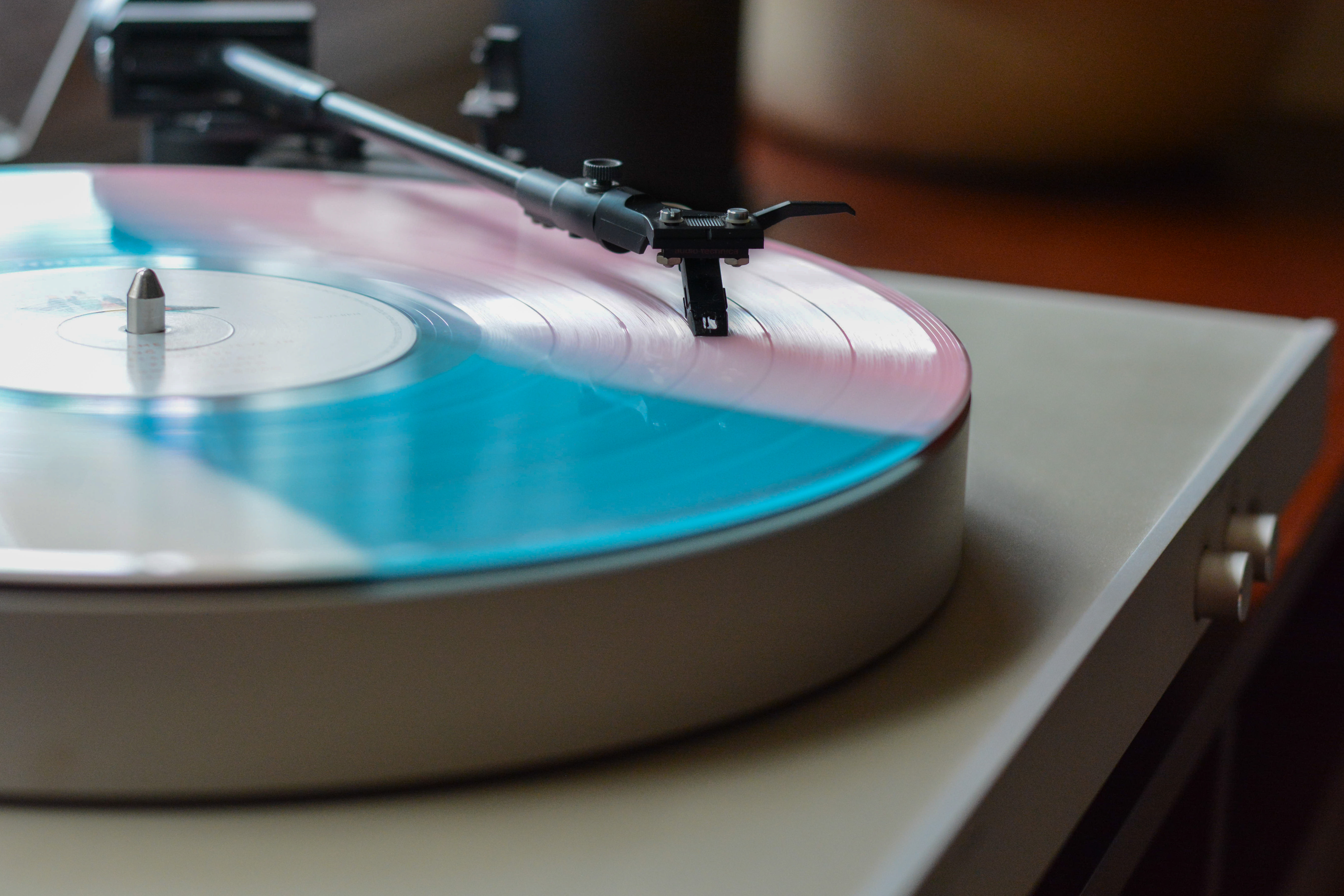 What better way to kick off a weekend than with new music? Fridays are always chock full of the latest songs and albums ready to be the soundtrack to everyone's antics, and here you'll find some of the week's standout releases. Whether you're ready to spin an anticipated song from a favorite artist or just taking a look at what's out there, there's a whole lot of tunes to dive right into. Who knows—maybe you'll find your next obsession.
Blink-182 – "Parking Lot"
Next month will mark a year since we got our first taste of the new-look Blink-182. "Bored To Death" released with a bang, and the accompanying record, California, took the band to heights that we never could've imagined that they'd get to again. Who woulda thought that we're already getting another new song!? It's no secret that the pop-punk legends were planning a deluxe edition of their latest album, but now the details have us unbelievably stoked: 12 new songs in total (out in May) and "Parking Lot" is out now. The guitar riffs are on-point and Matt Skiba's influence is all over this one. It's classic Blink, and it picks up right where California left off. If you listen closely, you'll even hear how the chorus interpolates Joni Mitchell's 1970 classic, "Big Yellow Taxi."
Weezer – "Feels Like Summer"
After you've released ten albums, you gotta shake it up a bit to keep things interesting. If anyone knows how to do that, it's Weezer. Even though they dropped The White Album just last year, the rock quartet is gearing up for album number eleven—rumored to be called The Black Album—led by single, "Feels Like Summer." This track certainly has summer stamped all over it, and it's even got a little bit of Twenty One Pilots mixed in there, too. It's out of left field for sure, but we're down to play ball.
Linkin Park – "Battle Symphony"
2017 seems like it could be the year of rock bands turning full-on pop, and Linkin Park may just be the masterminds of the operation. Sure, they've always had a pop edge to them, but after the release of "Heavy," the lead single from their forthcoming record, One More Light, hooks were at the centerfold. Now, with "Battle Symphony," this accessible tune proves that "Heavy" was not an outlier. Boasting huge beats with an infectious chorus, Linkin Park has a song that somehow, someway outclasses the quality of "Heavy" big time.
Mayday Parade – A Lesson In Romantics:
Anniversary Edition
Try not to feel old: Mayday Parade's classic, A Lesson In Romantics, is turning ten this summer. Yeah, it's a lot to handle, but the band is easing the pain of our wrinkles and frail knees with a re-issue of the album donned the "Anniversary Edition." A lot of these special editions have the tendency to be kind of corny and not really worth it, but what we get on this collection is the original album plus a whole ton of demos of the album tracks. They're naturally a little rough around the edges, but it's unbelievably fun to hear what the songs sounded like before they were a part of one of the most influential pop-rock records of the past decade.
Machine Gun Kelly – "At My Best
(feat. Hailee Steinfeld)"
We're not really sure when a new Machine Gun Kelly album is going to drop, but he's clearly loading up on fire singles to support it in the meantime. After his banger, "Bad Things," with ex-Fifth Harmony member Camila Cabello took over the airwaves, his newest track, "At My Best," hopes to follow in its footsteps. Machine Gun enlists Hailee Steinfeld to take over chorus duties, and it's explosive as all get-out. Can it hit the charts as hard as its predecessor? Either way, songs with a feature is definitely where Machine Gun Kelly is at his best.
Betty Who – "Mama Say"
Australian pop queen Betty Who has unveiled a hefty majority of her upcoming album, The Valley, but her latest preview from the collection really sends expectations over the edge. "Mama Say" encapsulates everything there is to love about a Who tune—it's catchy, sexy, smart, and perfect for every occasion. Seems like the record is going to have a healthy amount of all sorts of genres—but it's these upbeat ones that really make The Valley worth anticipating.
Bridgit Mendler – "Can't Bring This Down"
It's hard to believe that Bridgit Mendler was once the brains behind the sugary sweet Radio Disney jam, "Ready Or Not." The pop-rock single that put her on the musical map as a solo artist is far, far in the past, and her new material has basically buried it. After a lengthy break, Mendler returned with her Nemesis EP last year—a collection of songs that really showed her growth as a songwriter. With "Can't Bring This Down," she's showing no signs of plateauing, the track is dreamy and atmospheric, and with a feature from hip-hop artist Pell, Mendler's got her most ambitious number to date.
G-Eazy & Kehlani – "Good Life"
In case you haven't heard, they're making another one of those Fast and Furious movies. Whether or not you like 'em, you can't deny that their soundtracks are pretty fantastic—especially considering the Furious 7 compilation was home to none other than Charlie Puth and Wiz Khalifa's "See You Again." The soundtrack to The Fate of The Furious is fast approaching, and what will undoubtedly be a highlight cut from it is the collab between G-Eazy and Kehlani in "Good Life." There's no emotional piano ballad here,  it's nothing but three and a half minutes of pure electricity—so don't be surprised if you hear this one in rotation for months to come.
Other new releases:
Sorority Noise – You're Not As _______ As You Think
Cold War Kids – "So Tied Up feat. Bishop Briggs"
Phoebe Ryan – "Dark Side" (Remixed)
Conor Oberst – Salutations
Frank Ocean – "Chanel"
Incubus – "Glitterbomb"
Depeche Mode – Spirit
Feist – "Pleasure"
Tinashe – "Flame"
Pitbull – Climate Change
Rick Ross – Rather You Than Me
Tags:
Betty Who
,
Blink-182
,
Bridgit Mendler
,
Fresh Pressed
,
G-Eazy
,
Kehlani
,
Linkin Park
,
Machine Gun Kelly
,
Mayday Parade
,
MGK
,
new music
,
Weezer