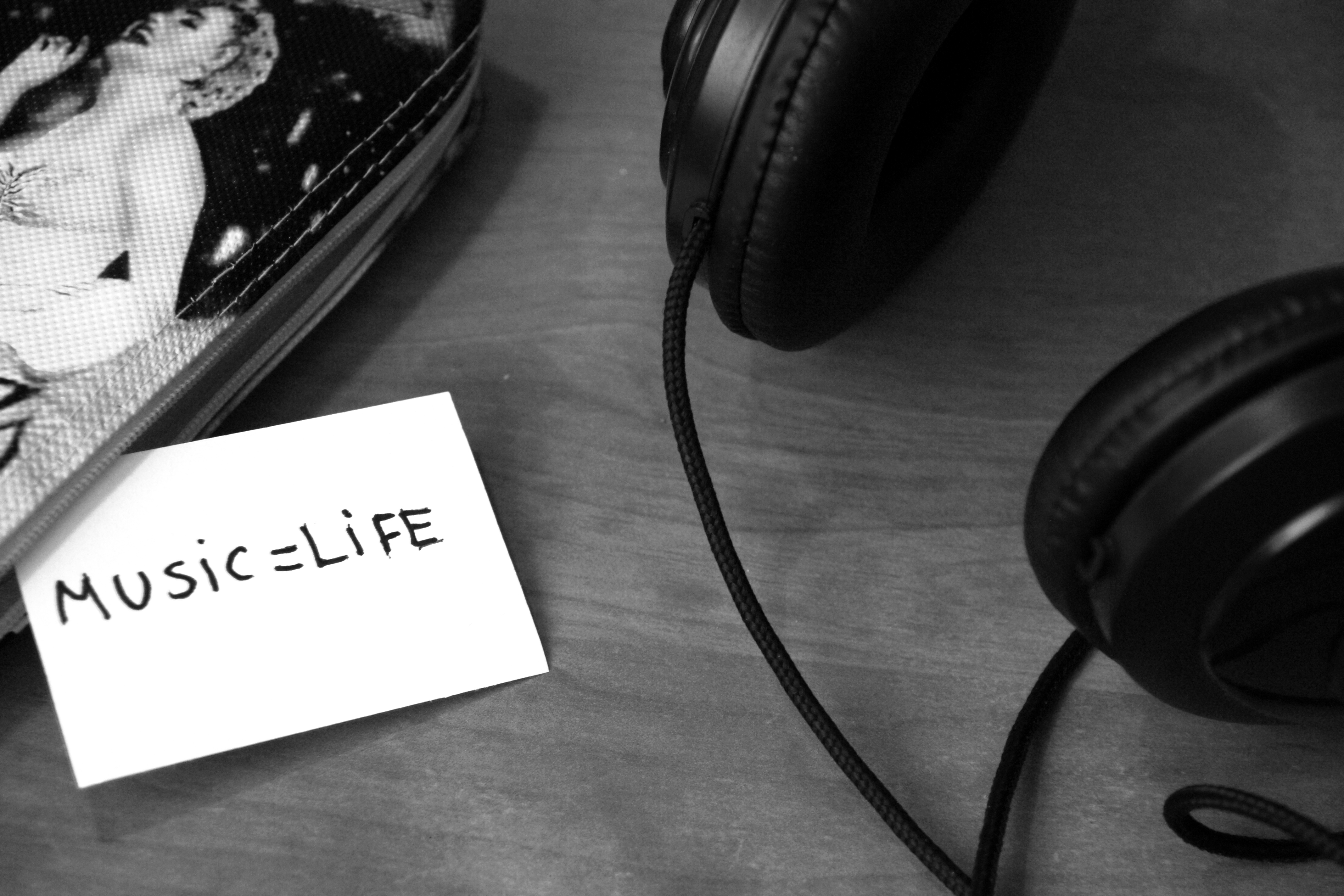 What better way to kick off a weekend than with new music? Fridays are always chock full of the latest songs and albums ready to be the soundtrack to everyone's antics, and here you'll find some of the week's standout releases. Whether you're ready to spin an anticipated song from a favorite artist or just taking a look at what's out there, there's a whole lot of tunes to dive right into. Who knows—maybe you'll find your next obsession.
New Found Glory – "Happy Being Miserable"
New Found Glory are back in action with their brand new single, "Happy Being Miserable." It's been a few years since we've seen a record from this pop-punk powerhouse, but all of that changes later this April when the band releases their ninth (!!!) full-length, Makes Me Sick. The new track they just debuted (accompanied by a music video that spoofs the 1980's classic, Stand By Me) shows exactly why they're still relevant after all these years—it's catchy, in your face, and the perfect candidate to keep on repeat until the rest of the album arrives.
All Time Low – "Dirty Laundry"
They went from Hopeless Records, to a major label in Interscope, and then back to Hopeless again—but All Time Low's brand new home reveals what may be the most exciting chapter of the band's history. They're now a member of Fueled By Ramen's star-studded roster, joining the likes of Panic! At The Disco, Paramore, and Twenty One Pilots—and they've got a brand new track to boot. "Dirty Laundry" takes their signature pop-rock into a different and slightly ambient-driven direction, and it's a promising look into what we can probably expect from their FBR debut out later this year.
Flo Rida – "Game Time"
It's crazy to think about, but Flo Rida hasn't released an album in nearly five years. He just churns out hit after hit with one-off singles and EPs, and with his new banger, "Game Time," it'll surely be another accolade for his resume. With lyrics about taking a girl to the endzone, he's probably bummed that it didn't drop in time for the Super Bowl, but regardless, pop music is grateful that this infectious jam is finally here.
Future – Future
Future may just be one of the most prolific rappers out there. After his joint track with Drake, "Used to This," dropped back in November of last year, Future Hendrix wasted no time getting back to the drawing board to cook up his next project. This weekend, his brand new self-titled album releases, and it follows up the quality of his 2016 EVOL record with ease. You won't find any features here—it's solely Future through and through, and with standouts like "Draco" and "Rent Money," it's clearly him at his best.
Ed Sheeran – "How Would You Feel (Paean)"
When Ed Sheeran unveiled the first taste of his upcoming album, ÷ (Divide), the two tracks, released simultaneously, became the only tunes to earn a Platinum and Gold certification thus far in 2017. He's got a pretty good thing going here, and his latest Divide cut is some of his strongest stuff yet. "How Would You Feel (Paean)" brings things back to basics—it isn't a dancey number like "Shape of You" and it doesn't have that adult contemporary vibe like "Castle on the Hill," but its stripped down acoustic nature is the reason why Sheeran reached his superstar status to begin with.
Galantis – "Rich Boy"
Ever since EDM's crossover into a more mainstream sounding pop appeal, Galantis has come away as one of the best in the business. The Swedish duo made waves in the U.S. last year with their highest charting Dance single in "No Money," so it isn't a surprise to hear that a new offering is following in that track's footsteps. "Rich Boy" is just as infectious—maybe even more so—and it's got that familiar child sounding chant that "No Money" made its calling card. Seems like another hit may be up their sleeves.
Bebe Rexha –
All Your Fault: Pt. 1
What was originally going to be a full-blown full-length album has turned into EP of two parts, but can we really complain about new Bebe Rexha music? She's come a long way since her Black Cards days with Fall Out Boy's Pete Wentz, and since lending vocals to Cash Cash's "Take Me Home" in 2013, she's paved the way for a super bright future. Bebe's doing some fun things with her first official release with features from Ty Dolla $ign and G-Eazy, and here's hoping that Pt. 2 ends up being even better.
Maroon 5 – "Cold"
Following the release of last year's single, "Don't Wanna Know," Maroon 5 drops "Cold"—a track with a laid-back tone similar to that of its predecessor. Like "Don't Wanna Know," it also features a guest rapper with Future laying down some bars instead of Kendrick Lamar. Future ultimately makes better use of his spot than Kendrick did, and even though the song may not be their strongest single ever, it packs enough of a punch to make it a heavy hitter on the charts.
Shaggy – "Seasons"
For those living in a place where there's snow everywhere you look, Shaggy's new single might get you in the mood to think about warmer times. "Seasons" sports a fun beat, a slight caribbean vibe, and a smooth horn section, but the most impressive part about it is just how fresh it sounds overall. Yeah, it's 2017, but throwing Shaggy on a playlist is still cool.
Linkin Park – "Heavy"
People will surely do a double-take when Linkin Park's new single, "Heavy," inevitably makes a splash to radio, because it totally sounds nothing like them. This is a good thing, though—the song steers the band into a pop-driven sound unlike anything we've heard from them, and you might even wonder if Chester Bennington heard a Gnash song and thought, "Hey, I want something like that, too." Where "Heavy" shines the most is in its guest vocals from Kiiara, but it's a disservice to call them "guest" vocals—she completely runs the song, and if it ends up getting big (it will), she deserves all the credit.
Other new releases:
Sorority Noise – A Better Sun
MisterWives – Machines
The Chainsmokers – Paris (FKYA Remix)
Creeper – Black Rain
WATERS – Hiccups
Senses Fail – Jets to Peru
Lady Gaga – Million Reasons (KVR Remix)
Fat Joe and Remy Ma (feat. The-Dream, Vindata) – Heartbreak
This Wild Life – Falling Down (Edit)
Acceptance – Haunted
We the Kings – Sad Song feat. Olivia Holt (RJ Remix),
Papa Roach – Help,
Emmure – Flag of the Beast
He Is Legend – Sand
Incubus – Nimble Bastard
Jidenna – Helicopters / Beware
Tags:
All Time Low
,
ATL
,
Bebe Rexha
,
Ed Sheeran
,
Flo Rida
,
Future
,
Galantis
,
Linkin Park
,
Maroon 5
,
New Found Glory
,
NFG
,
Shaggy