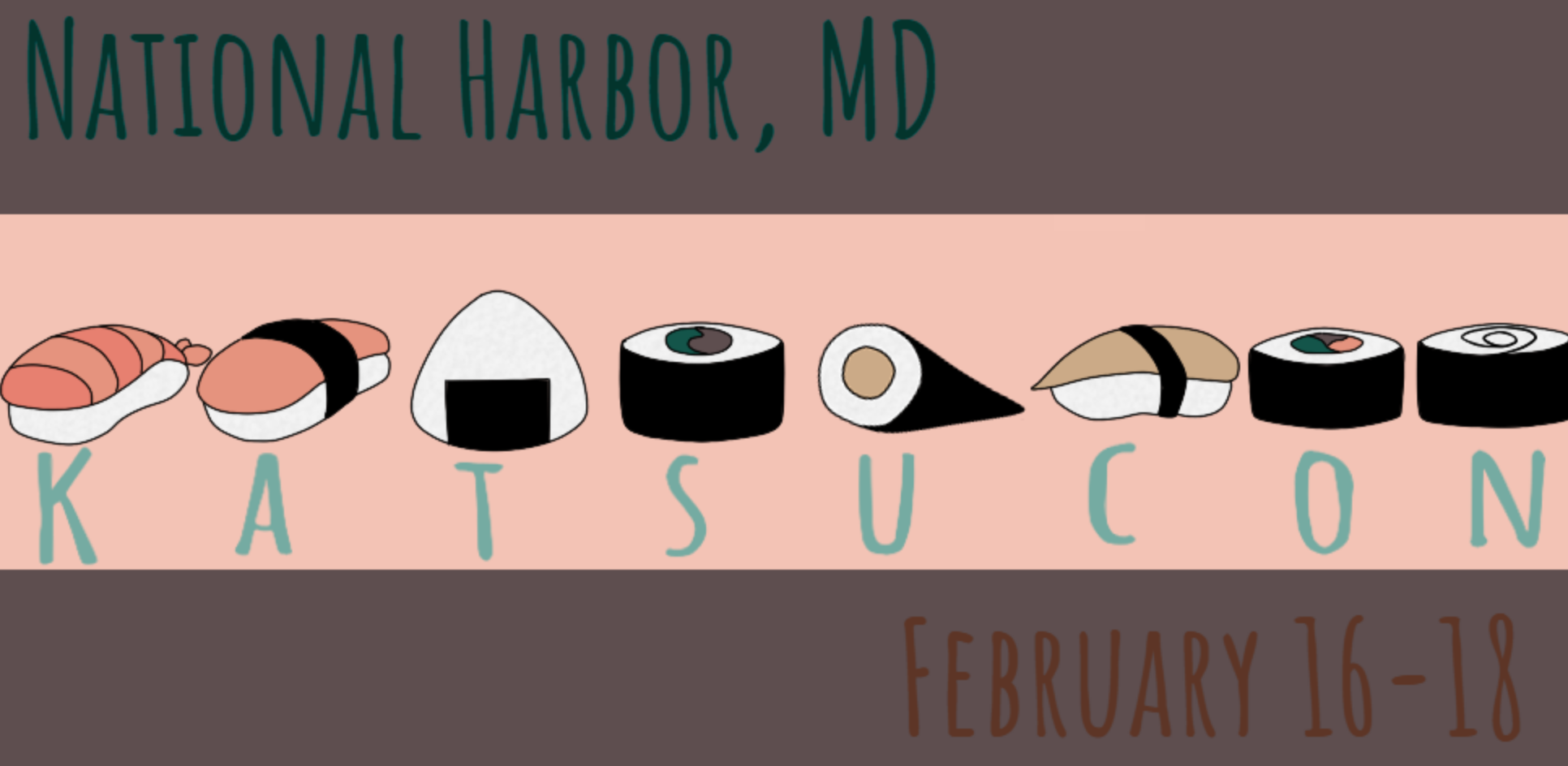 Katsucon is an annual celebration of Japanese anime and culture held at National Harbor just outside of Washington, DC. One thing that set this year's Katsucon apart was the crazy DC area weather. When Katsucon started on Thursday, February 16th, it was 71 degrees and sunny and by Saturday it was snowing. This made many at the event reminisce about what is affectionately known as Katsnowcon, the 2003 Katsucon held in northern Virginia, where attendees were snowed in and unable to leave due to a blizzard that hit the DC area. Katsucon is now in its 24th year and stories of weird weather, fire alarm fiascos, cosplay camaraderie, along with awesome panels, guests and programming are what keep bringing back the crowds and drawing in new people every single year.
Crazy weather aside we had an amazing time at Katsucon this year. It was busy, there was fantastic cosplay, and the game room had some unique offerings. Here are our 5 finds from Katsucon 2018: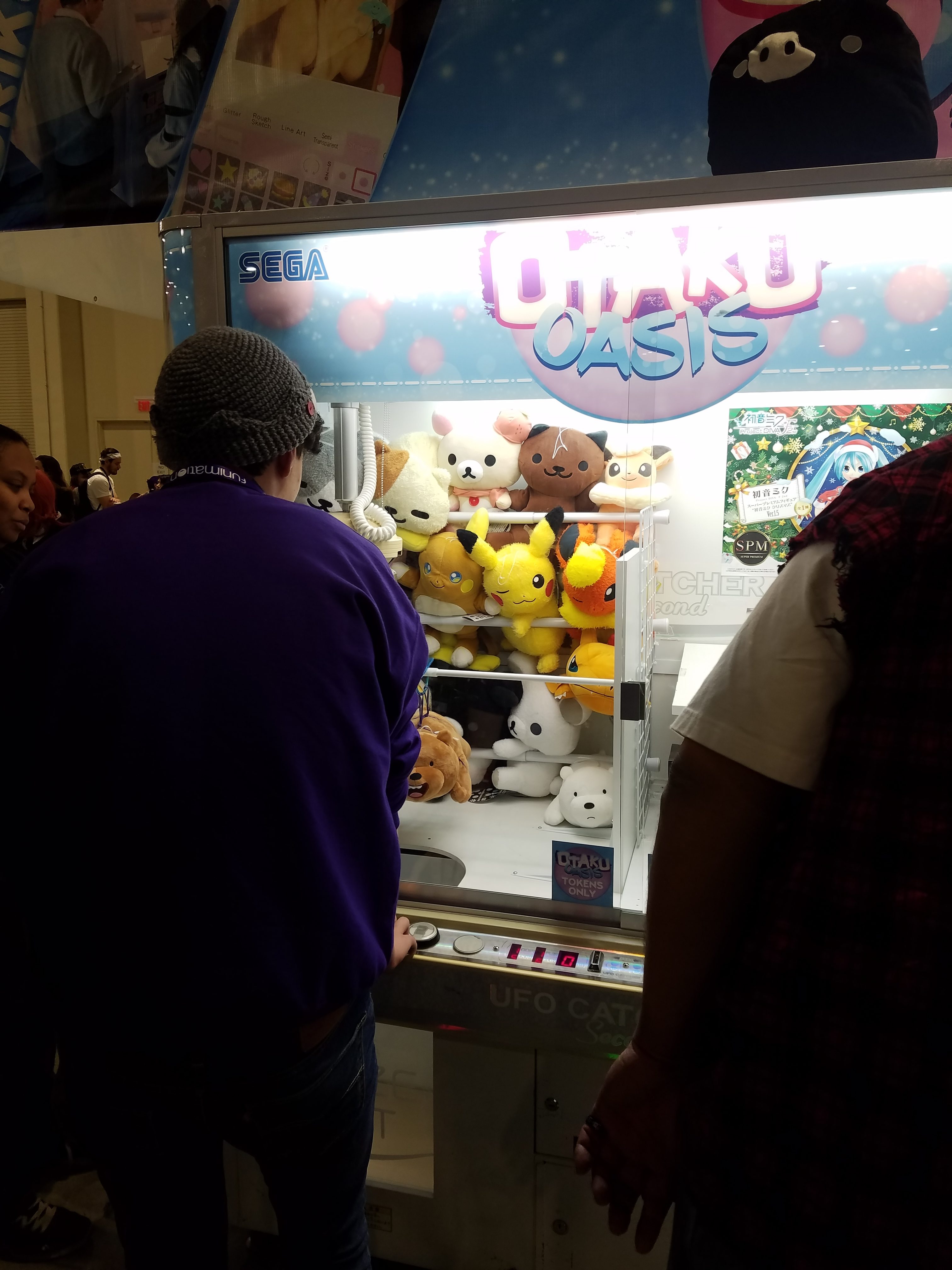 Otaku Oasis was a fun merchants booth with Japanese toy vending machines, a photo booth and other items such as Initial D license cards for sale. Jon says, "I was able to take my Initial D card to the game room where some people from Tokyo Attack helped me set up the license so I could play the Initial D arcade game that I first discovered at MAGFest but was unable to play there. It was great to have other players in the game room help me learn the game. And thanks to the license I got I was able to save all my player data!"
—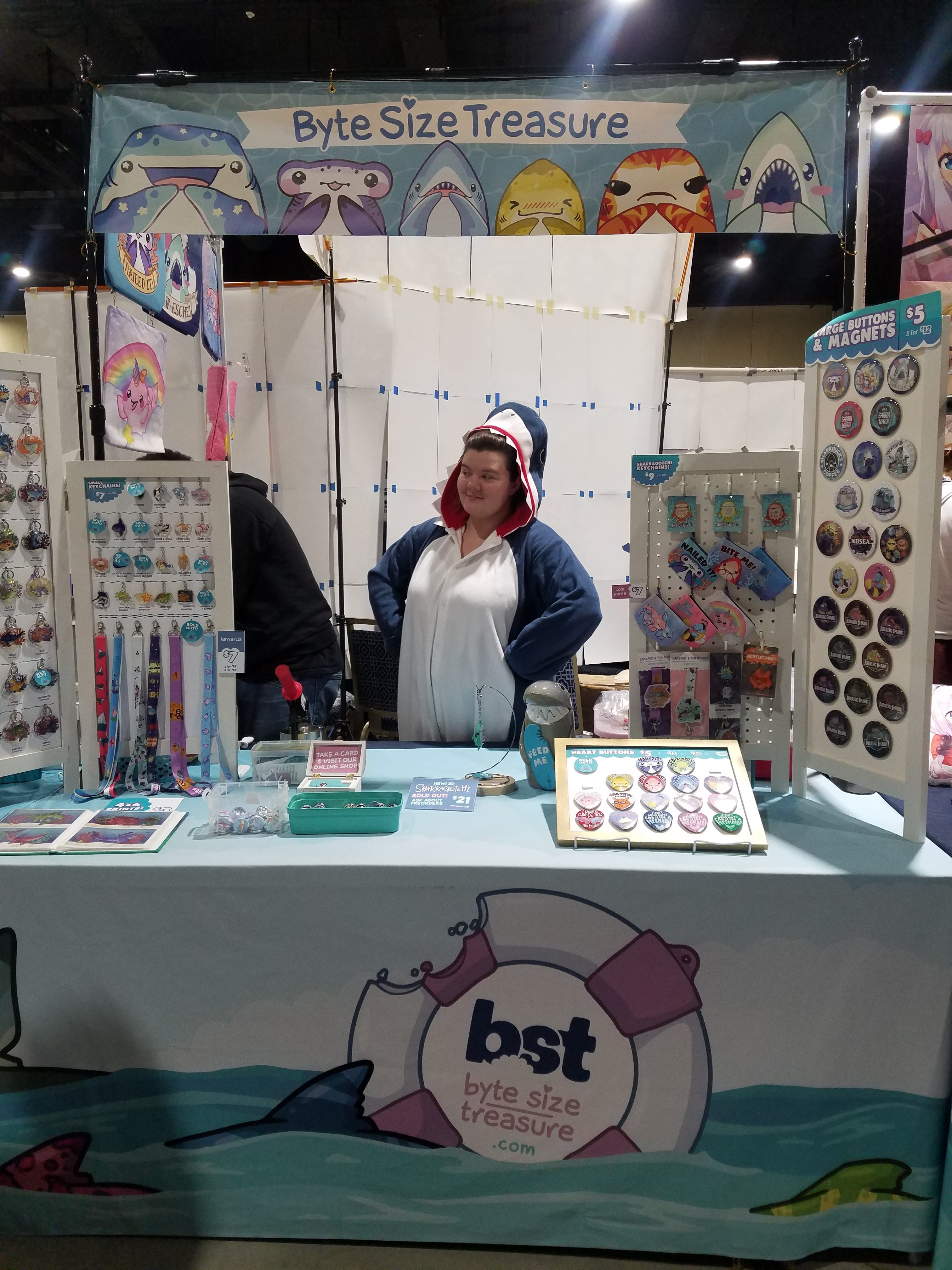 The Byte Size Treasure booth had a ton of super cute shark and other sea creature themed accessories, from keychains to pencil cases to book bands. Also, 90% of the proceeds from the sale of their adorable shark tooth necklaces go towards supporting The National Aquarium.
—
#3: 
Eevee Evolutions Cosplay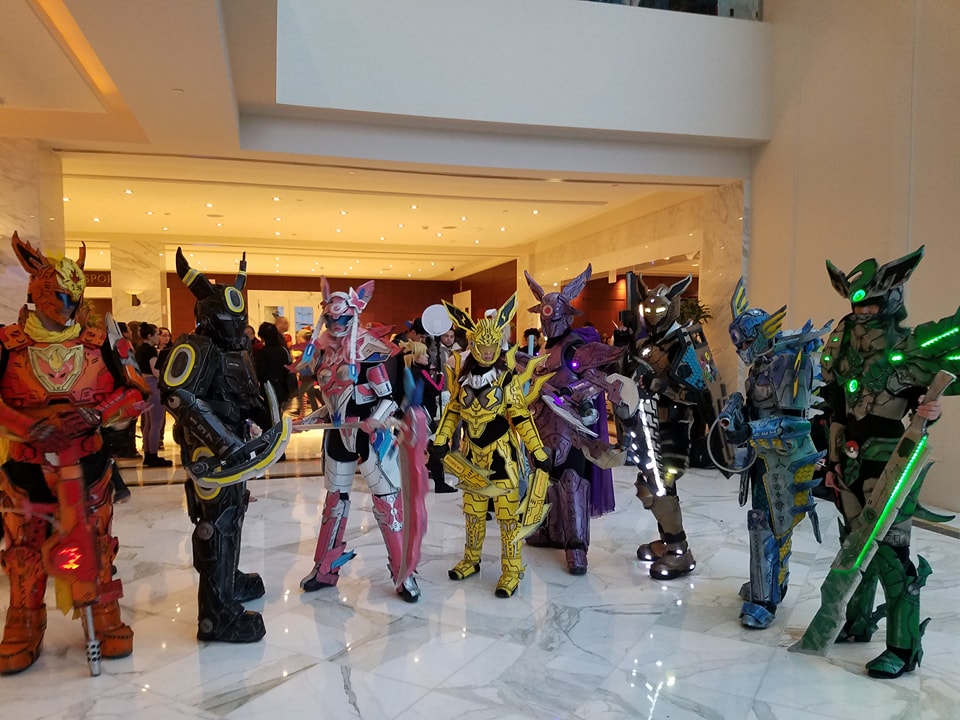 Photo credit: Jon Pinto
There were lots of cosplayers at the convention center that caught our attention. One group which really stood out took the Pokémon Eevee—and all of its evolutions—and did a mash-up with Mecha suits.
—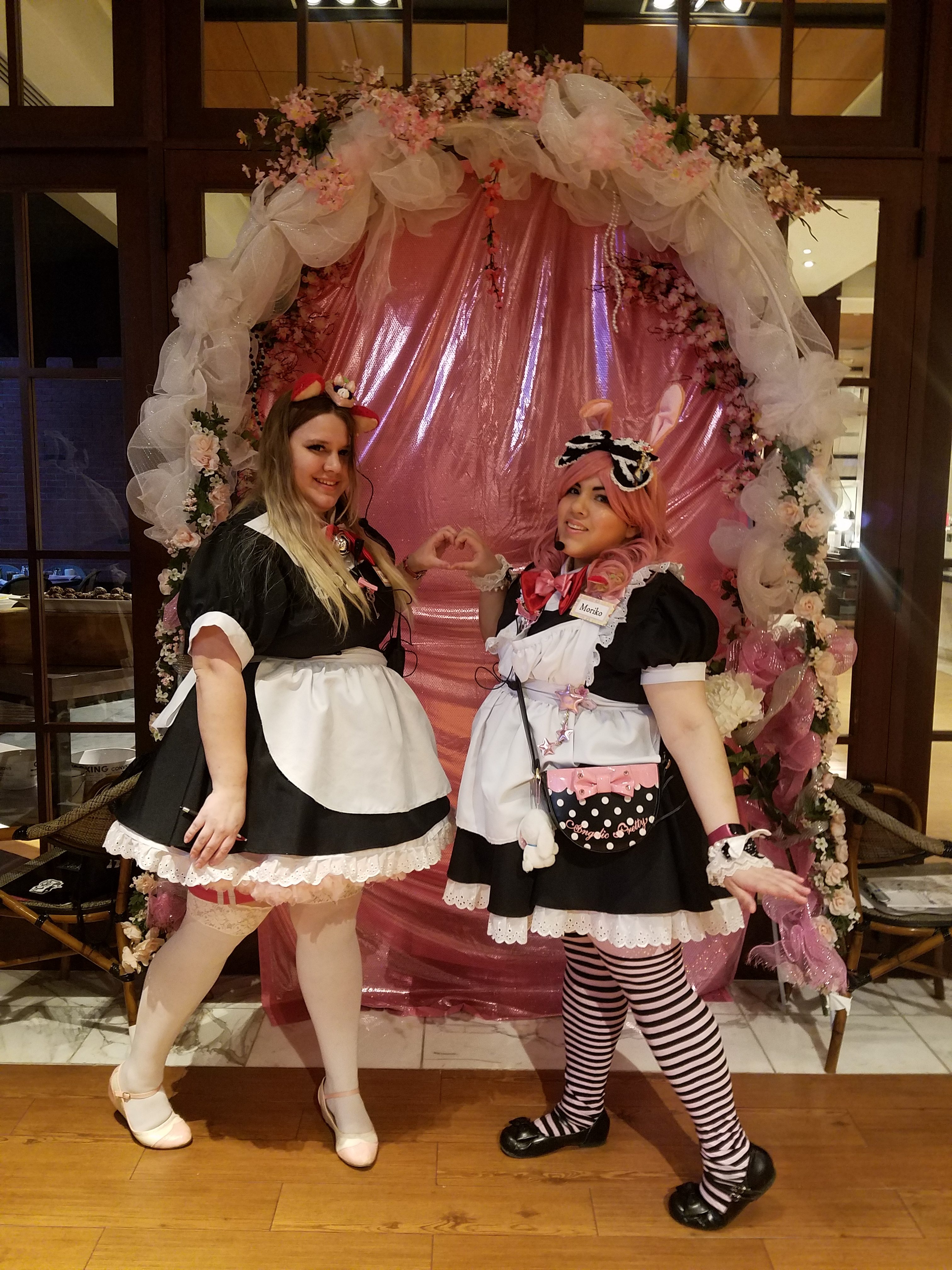 Katsucon does a Maid Cafe like no other area conventions—complete with a delicious Japanese themed menu and cherry blossom decor. All of the proceeds from photos and games with the maids and hosts go to Relay For Life.
—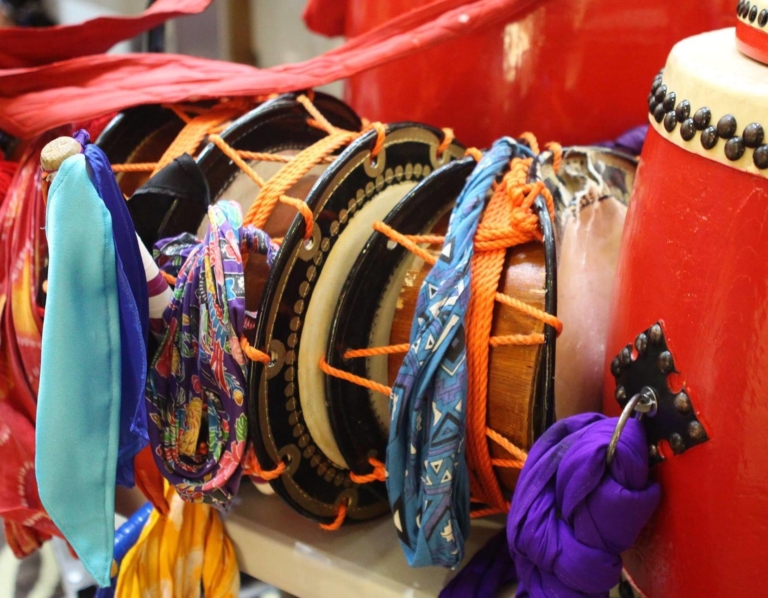 Photo courtesy of Katsucon.com
We were especially impressed by the amount of cultural programming this year. Presented as the Japanese Cultural Institute at Katsucon the offerings included panels, workshops, classes, performances and guests. Some of the events included martial arts demonstrations, tea ceremonies, Japanese history, brush painting, taiko drumming, folk dancing, origami and more. Although some other cons have a few culture related panels and guests, Katsucon had programming throughout the weekend. So, along with a healthy dose of anime, cosplay, video games and panels, Katsucon offered a chance to really learn about the history, customs and people of Japan.
We had a great time and will definitely
be back in 2019 for the 25th Katsucon!
Tags:
Artist Alley
,
Byte Size Treasure
,
Cindy Tenicela
,
cosplay
,
Cultural Programming
,
Eevee Evolutions
,
Jon Pinto
,
Katsucon
,
Maid Cafe
,
Otaku Oasis