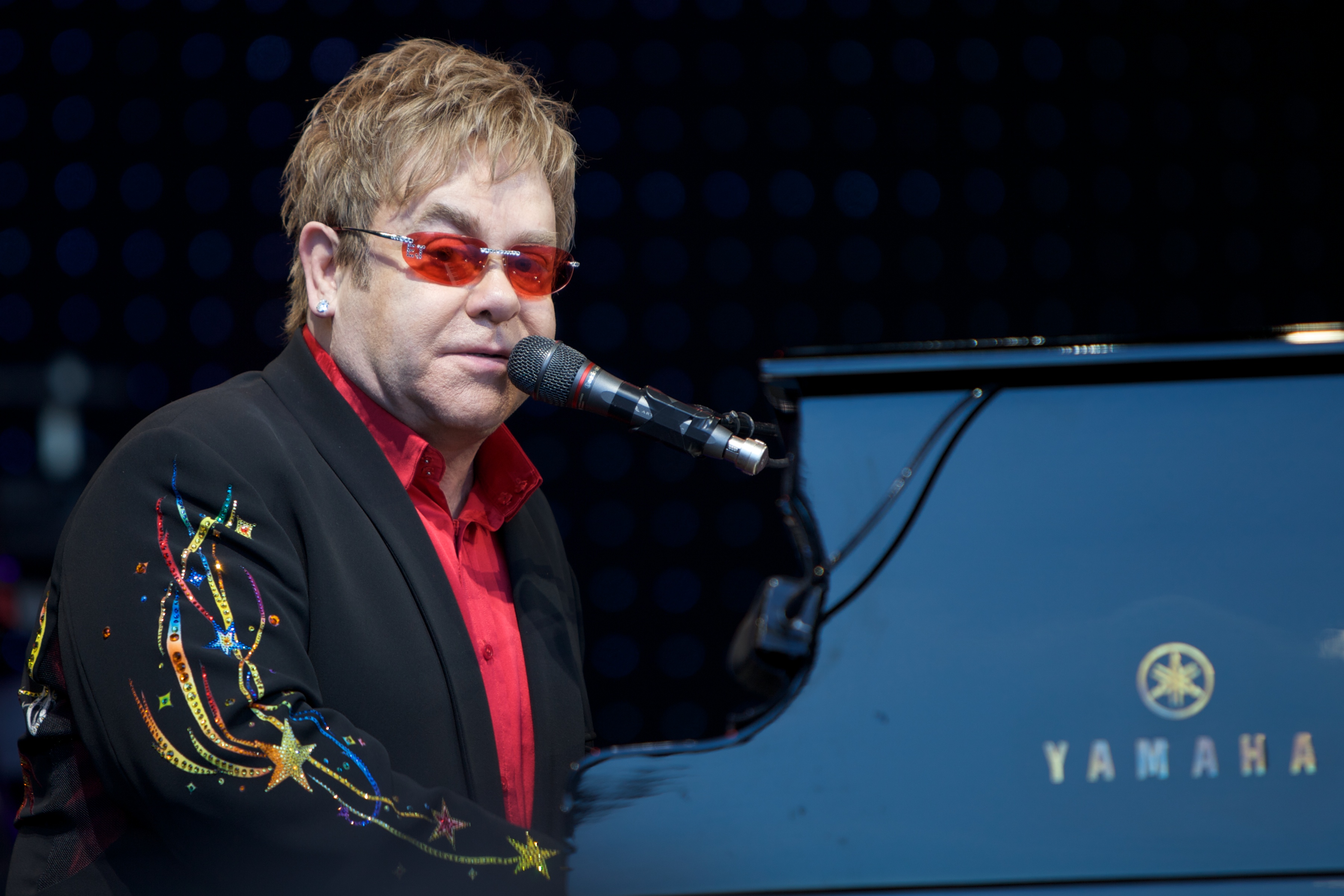 Who wants to play with Mr. Trump?
Happy New Year! It can only be so happy, of course, as we wait in awful anticipation of the inauguration on January 20. One small shred of delight has come in the form of watching the many invited musicians decline the opportunity to perform at Trump's inauguration party. As everyone from Elton John to Céline frickin' Dion, Garth Brooks to English X-Factor contestant Rebecca Ferguson, says, "Um, hell no" to the very idea of destroying their career by aligning themselves with the grabber-elect, we get to enjoy the bleatings of the right, pretending to not care about the fact that their main man's big event will likely resemble a Tuesday night at a suburban nightclub. Cover bands, unknown DJs—this is going to be more like your cousin's wedding reception than a presidential inauguration.
Some of the Rockettes have made it clear that they don't want to dance for Trump, leading to semi-sinister quotes coming back that say, to paraphrase, "Yeah, you don't have to play, it's a choice, but y'know, it's your job." Ditto the Mormon Tabernacle Choir. So if you do tune in on the night, you'll see women coerced into performing for Trump, which seems horribly appropriate, given his past.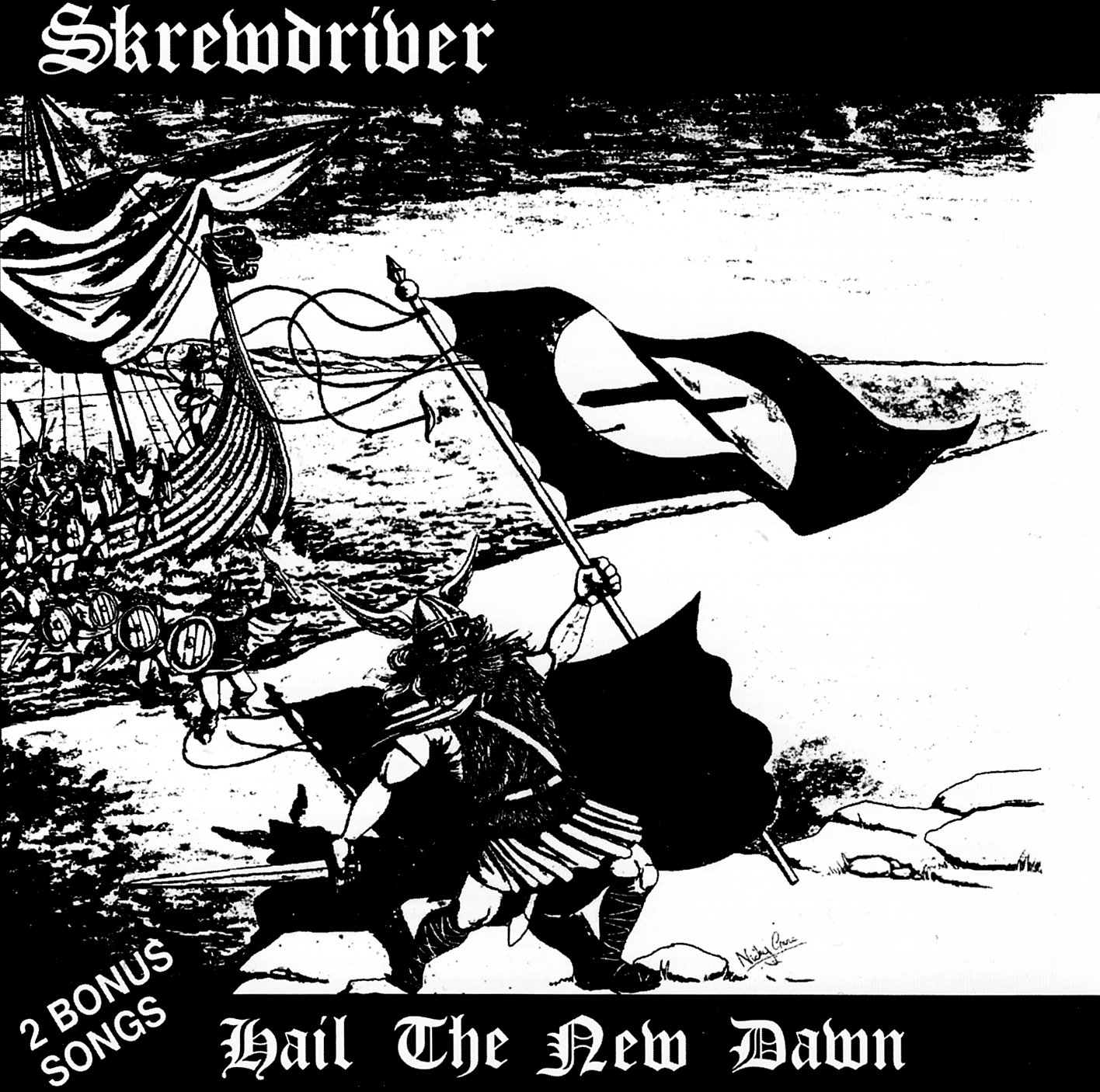 But hey, we want to help. If Trump needs performers, they're out there. We all know that Ted Nugent and Kid Rock are mega-Trumples. They'll pull out a confederate flag and strut their stuff for the right-wing at the drop of a hat. That might not be enough to appease his people though. How about:
1. Skrewdriver. The British white supremacist skinhead band has been inactive since 1993, the year that singer and self-proclaimed racist Ian Stuart Donaldson died in a car crash. Still, there are other members of the band still knocking around, and they can surely pull in another nazi skin in order to knock together a reunion for this special occasion. Build a wall, you say? I know some British fellows who would agree with that.
2. Bev and Bob. The YouTube sensations pull in millions of views for covers of songs like System of a Down's "Chop Suey." I mean, it just seems fitting. See for yourself.
3. Cowboy, the nation's number one tribute to Kid Rock. You know, just in case the real thing happens to be busy that day too.
4. Me, singing my classic karaoke version of the New Kids on the Block's "Hangin' Tough." If you've got the money, Trump, I'll give it my best.
—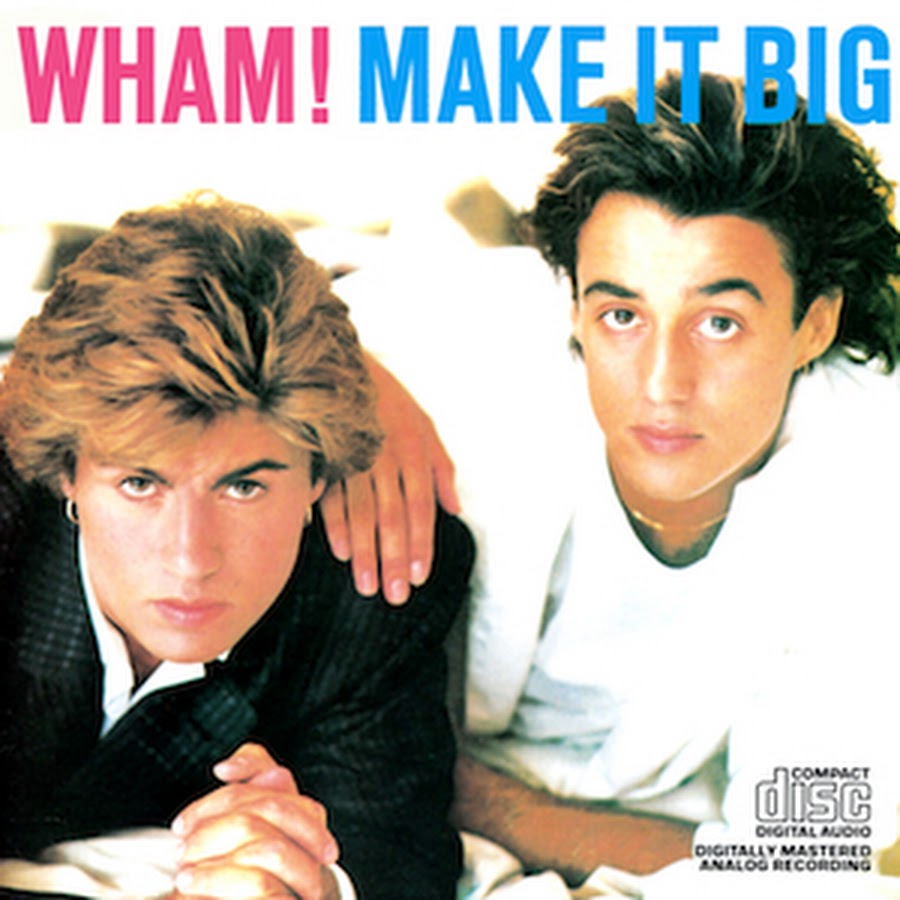 WTF, 2016…
As has been written elsewhere on numerous occasions, 2016 saw fit to squeeze in a few more celebrity deaths before making way for the new year, with mother and daughter Debbie Reynolds and Carrie Fisher, and George Michael all passing over. Like most people who were children in the 1980s, Fisher's powerful, strong performances as Leia will forever be ingrained in my consciousness. But in real life, with every role she took, and as an author, Fisher was a wonderful role model. Hilarious, intelligent, razor-sharp, strong and, yes, beautiful. She will be missed. Those saying that Reynolds died "of a broken heart" may be romanticizing the situation somewhat, but the concept isn't without merit. Reynolds had a stroke, and strokes are often caused by massive amounts of stress. What could possibly be more stressful than your child dying one day earlier?
Meanwhile, George Michael was clearly a talented and passionate performer, and a gifted songwriter. He was also, as has been revealed since his death, a very generous and altruistic soul, giving huge sums of money to various causes anonymously, as well as physically giving his time to help when and where he could. Again, thanks to the 1980s, he'll always be the singer in Wham! to me. In fact, at previous publications when I've had to work through the night on deadline production day, my teams have had to listen to Wham!'s Make It Big album at 3 a.m. That thing just keeps me awake.
—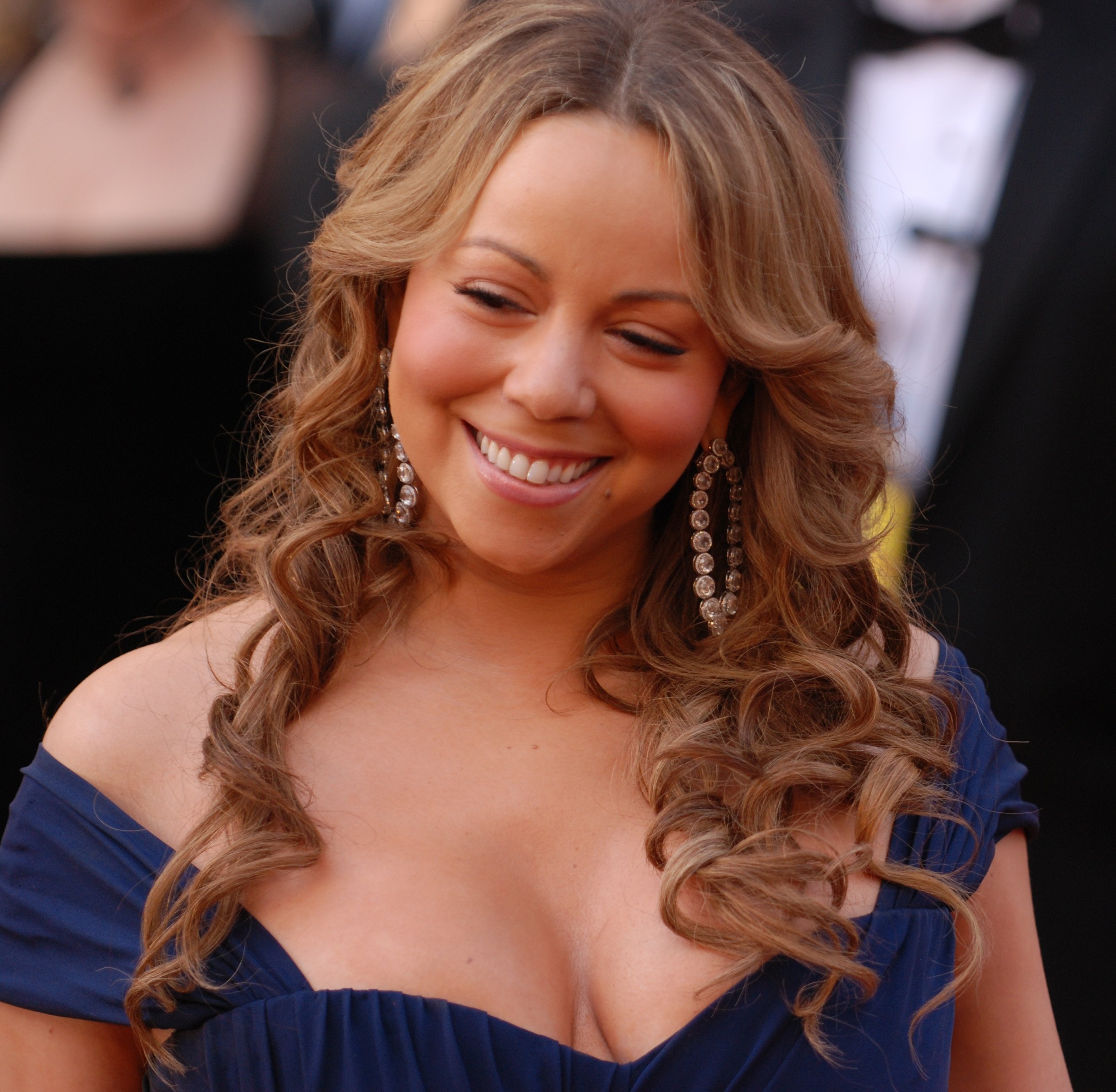 Oh Mariah…
We did have time to watch Mariah Carey's set die on New Year's Eve in Time Square. I mean, the diva really crashed and burned. It wasn't all her fault—her monitors were apparently not working, so she couldn't hear anything. She briefly tried to lip-sync at one point, but soon gave up. It would be easy to forgive her, if she hadn't been such a notoriously awful person to work with in the past. If you spend your career playing the diva, forging a public persona as someone near-impossible to work with, going to bizarre lengths to make yourself appear beyond glamorous and, rather inhuman, then don't be surprised if the world doesn't weep when you suffer an epic equipment fail. That said, I couldn't help but partially respect the fact that, rather than attempt some sort of half-assed performance, she instead gave a weird "director's commentary" spoken word track to the whole debacle. So we heard her utter statements like, "Oh, you're gonna walk me down now—ok," and "I'm trying to be a good sport about this." Wonderful. One can only imagine the face-tearing tantrum she had later on.
—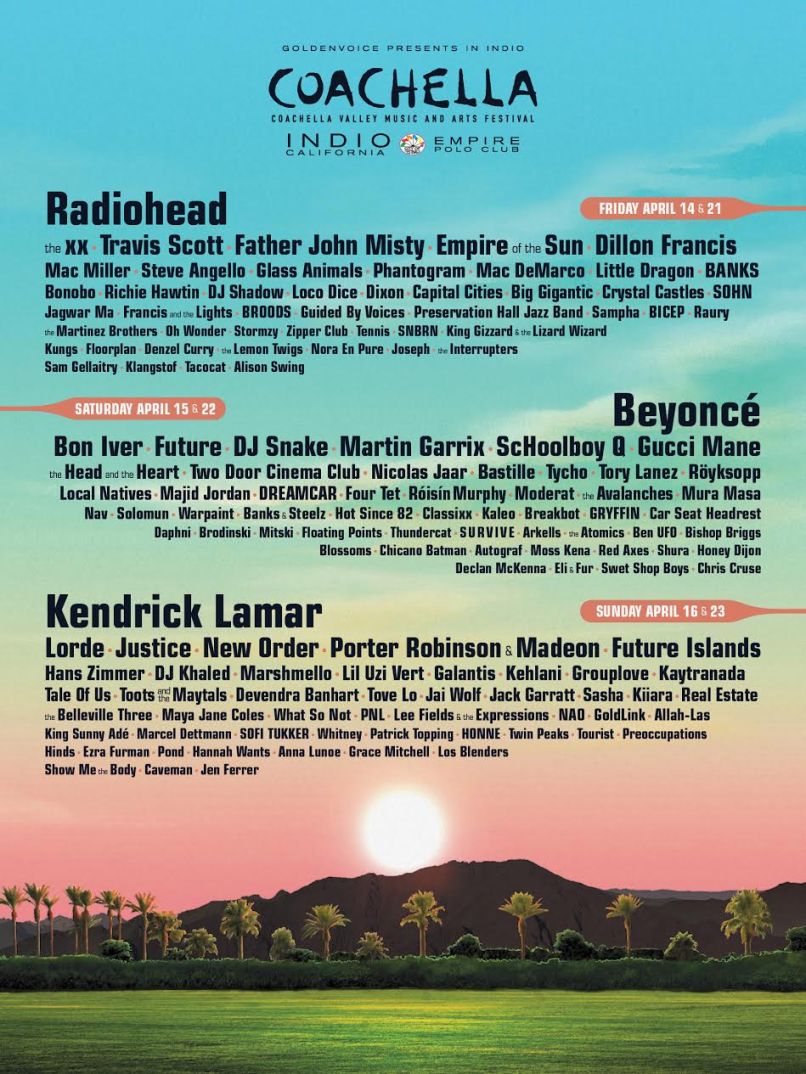 Radiohead and New Order for Coachella? That'll do…
Finally, the mass response to the Coachella Festival lineup has been mixed to say the least. There are no real surprises though. Rumors that Beyoncé would be one of the headliners have been going around for months, while Radiohead are a perfect festival band. The rest of the bill offers a perfect blend of new and classic alt-festival fodder. Much to enjoy, and a welcome start to this new year.
—
"Callwood at the Cooler" is a new bi-weekly column which will see me waxing lyrical about events in the news, pop culture and the etc. Sometimes it'll be light, other times not-so when the rant/monolog demands. The subject matter will vary dramatically so expect anything and keep coming back.
Tags:
Callwood at the Cooler
,
Carrie Fisher
,
Coachella
,
Debbie Reynolds
,
Donald Trump
,
Elton John
,
George Michael
,
Mariah Carey
,
New Order
,
Radiohead
,
Wham!