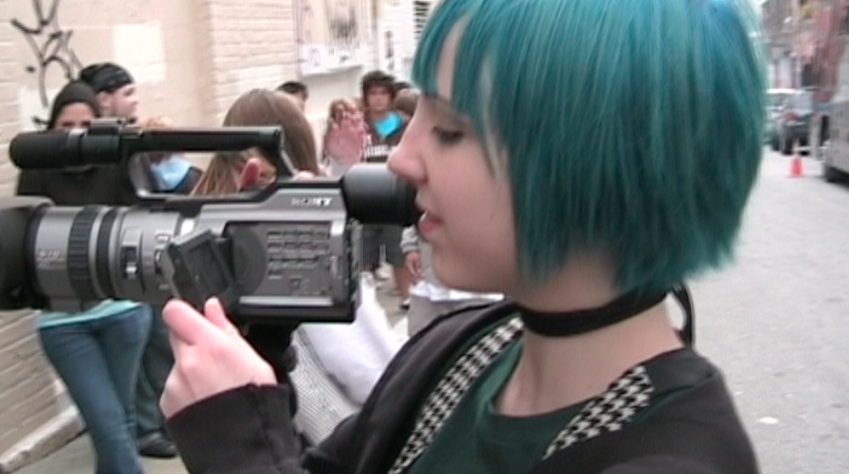 Sometimes you discover a story worth telling. Sometimes you become part of that story. As a teenager, director Chelsea Christer was introduced to pop punk band The Matches, which sparked the beginning of her journey to creating her feature length documentary, Bleeding Audio. Their story and Chelsea's story are intertwined, and incredible—and you can hear her take on it through a four part diary. From concept to completion, travel along with her through the making of Bleeding Audio.
This is part one: Discovery.
I find that music is a form of art that helps shape people or opens up an opportunity for you to discover who you are. The Matches were one of those bands that opened up that self-discovery for so many people, myself included.
For myself, I grew up in a small conservative town in the middle of Colorado. I was in the budding stages of learning about this "indie music" scene or, rather—music that didn't play on the radio. My friend gave me this CD by this band called Motion City Soundtrack, and it was like a key that unlocked a whole new world for me. Through this band, I was able to find so many other artists that had lyrics and sounds that connected with me or gave me comfort. One of these bands was The Matches.
Like many teenagers, I was a bit of an odd outsider. I was always really into art, film, and photography. I dressed like a total freak by turning anything that could tie into a knot or be draped into a wardrobe or accessory. I started experimenting with making my own clothes since I hated "labels". My mom would buy me shirts and I would cut off the logos on the front and sew in patches with some kind of pattern. The first time I learned of The Matches they were opening for Motion City Soundtrack. I didn't know who they were, all I knew was that this band fucking tore apart this stage and caught my attention immediately. Their lyrics and energy were so captivating that I was instantly hooked. After their set, they came out to the audience to meet and greet and sell CDs, and I remember being so stunned at their affable nature and willingness to engage with the audience personally. And in seeing them up close—I noticed they had homemade clothes too! What! People like me?? I instantly fell in love with this music and this band that was a proponent for art and being a proud weirdo.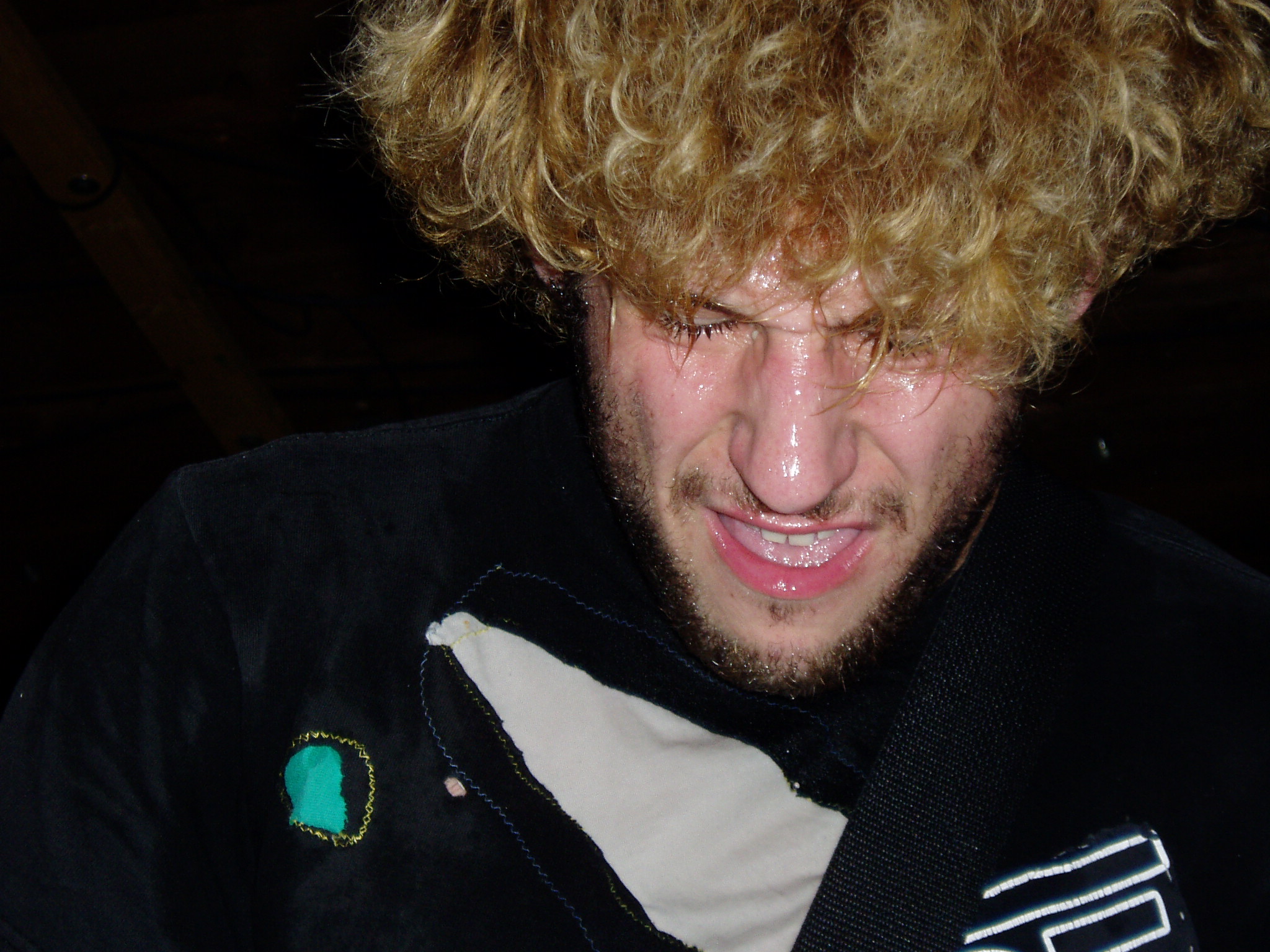 Years later, I formed an acquaintance with the band, and when I was in film school in San Francisco, one of my class projects was to create a short documentary. I sheepishly asked Shawn Harris (vocalist, guitarist) if it would be all right for me feature The Matches as my subject for this project. The timing was perfect since they were blowing through town on the AP Tour right through my deadline. He agreed, and through that one night of filming I discovered yet another piece of who I was. You can see it here. (blushing—I was a first-year student with a DV tape camera—don't judge me)
It was in filming this lil mini documentary that I saw the first signs of rocky waters. It was no surprise to me when Justin San Souci (bassist) left the band a few months later, and that the band broke up just over a year after that. From this experience, I befriended Jon Devoto (lead guitarist), and started doing some work for his next project: Bird by Bird. From there, Jon reintroduced me to Justin, and well, since then these guys have been my Bay Area family. I can't believe what a huge part of my life this band has become since that one show in Denver back in 2005.
In December of 2013, Justin told me that all four guys were going to meet for breakfast. This is the first time The Matches were all in the same place together for nearly five years. Later that evening, I casually asked him how the breakfast went, and he said to me, "Um, you're not going to believe this—but I think we're going to play a reunion show."
Once their decision was final, and their plans started shaping up—I immediately offered to help with short doc-styled promotional videos. The idea was to do a song-by-song recap of the tracks off the first record E. Von Dahl Killed the Locals, and then do short 2-3 minute "Where are they now?" videos. Well, in these interviews, I was completely captivated by their history and how these guys built themselves, only to plateau, and then (to their surprise, not mine) come back stronger than ever. It was time to delve deeper and find a way to tell their story in a bigger, better way.
When I approached the guys to discuss doing a feature-length documentary—they were hesitant. They're humble dudes, and didn't think their story was worth telling. They still thought they blended into the background of noise that is the music industry right now. But after learning some interesting details about their business dealings, some of their key career choices, and now being a functional part-time independent band—I knew there was an important story here that people needed to know about the music industry today.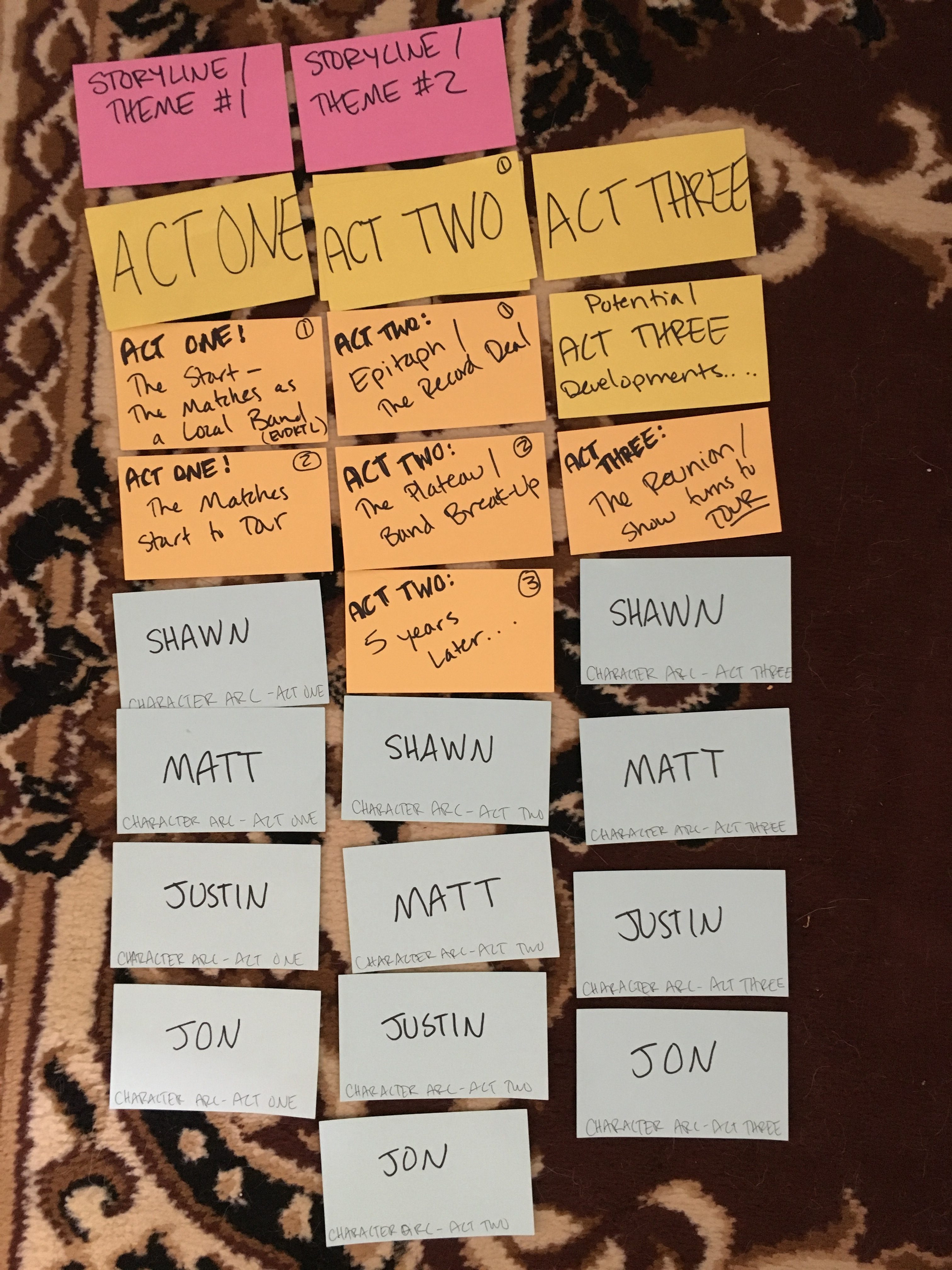 I spent WEEKS researching The Matches, music industry business dealings, the psychology of touring, and how The Matches compared to their peers at the time. I even made notecards that broke down the story as I saw it (pictured). The cards included themes I wanted to explore, the structure of The Matches' story vs. the music industry story, and character arcs for each guy. Discovering this story and how I wanted to tell it was crucial for moving into the preproduction stages of developing this feature-length documentary.
We originally selected the title of the film to be "A Band in Hope". We thought the name of The Matches' third LP was an appropriate pun and message that conveyed both sides of our story. The Matches' tale vs. how bands in this industry either need to abandon hope or be bands who HAVE hope. But we needed to separate ourselves from them a little bit. We wanted to have a working title that addressed The Matches, but could be seen as a more general tale of the industry. It was then that I threw "Bleeding Audio" into the hat.
Bleeding Audio is a reference to the Matches' song "Audio Blood", a song about how kids can go to a show and feel free and connected through music—and bleed audio blood. Our film explores the community of music—and the people who bleed audio: who have music in their veins and in their hearts. It's also an appropriate call out to how the music industry is severely wounded and bleeding. While this title is still considered a "Working Title", it's felt the truest to our message, and I hope it stays.
The Matches opened up a whole world of discovery for so many of their fans, and in discovering this story for our film, I hope it opens up a world of insight and introspection to our viewers once we finish.
Next Up Pt II: Pre-Production.
Learn more about how to support the Bleeding Audio documentary here.
Tags:
Bleeding Audio
,
Chelsea Christer
,
Documentary
,
Filmmaking
,
The Matches