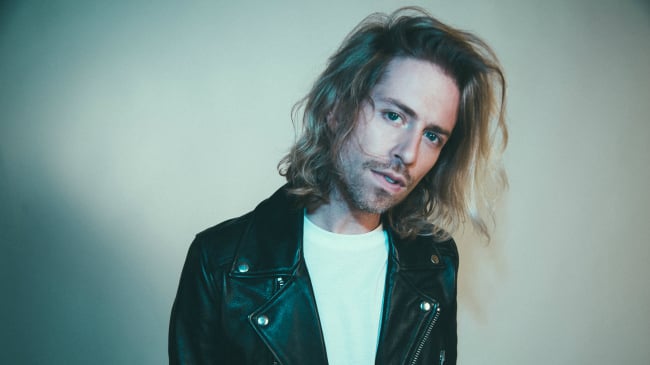 Photo: Braverijah Gregg
This week on In Frequency, Eleanor Grace is joined by Bryce Avary of The Rocket Summer for a deep dive into his long-awaited new album Zoetic, due out this Friday. He reflects on the challenges and rewards of tackling every aspect of the record himself, why it was important to push himself creatively, and what drove him to craft the most different-sounding release of his career thus far.
"There was a lot of pent-up stuff inside of my chest and my mind that was coming out in a way that was more bombastic and kind of explosive and aggressive, and so I would just kind of naturally reach for the guitar instead of the piano.

There was almost this kind of surrender that went down. During Life Will Write The Words, I don't know what was going on but something happened where I just sort of knew a change was coming. I didn't know what that looked like – I even remember before we announced the last tour on the Life Will Write The Words record, I was like, 'I don't know what's coming.'…I felt like I almost gave myself the green light to just try new things.

There's a spirit throughout the record that's just very alive, and that's why it's called Zoetic."
Avary also touches on what he learned through the sometimes-crazy process of making the record, the impact he hopes it'll have, and how his fans have been able to keep him going as an independent artist fuelled by the power of his audience.
Pre-order Zoetic on iTunes and catch The Rocket Summer on tour across North America from March onward!
Tags:
In Frequency
,
The Rocket Summer