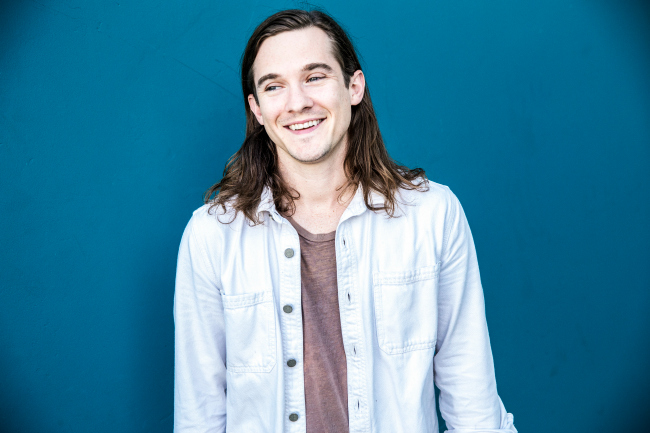 Photo: Erica Lauren
This week on In Frequency, Eleanor Grace is joined by Chris Farren to chat about his new record Can't Die ahead of its release this Friday through SideOneDummy. With the album marking his full-length debut after a handful of smaller solo releases and his work as the frontman of Fake Problems and Antarctigo Vespucci, Farren reflects on the various challenges of writing and self-producing the record, why he marries heavy themes like insecurity and mortality with upbeat music, how his philosophy of saying yes to the things that scare him has driven his career, and much more.
(Oh, and here's a warning: if you know him for his zany Twitter presence, the sincerity in this interview may shock you. Is that clickbait?)
Pre-order Can't Die digitally via iTunes or Bandcamp or get a physical copy through SideOneDummy.
Tags:
Antarctigo Vespucci
,
Chris Farren
,
fake problems
,
In Frequency