Tag: "Therefore I Am"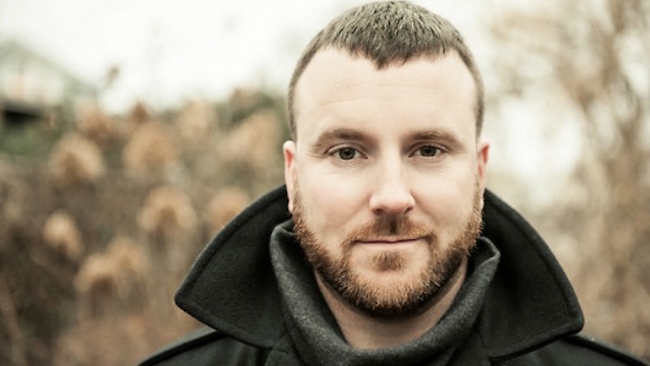 Brian Marquis, former guitarist of Boston hardcore band Therefore I Am, has announced signing a deal with Equal Vision Records as a solo artist. Marquis will release his debut full-length album, Blood & Spirits, on May 13.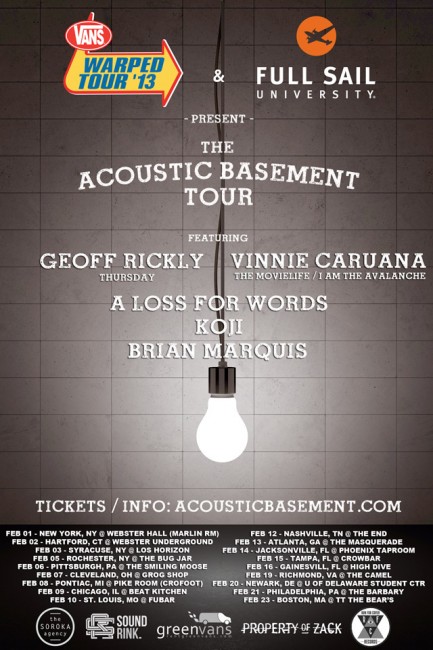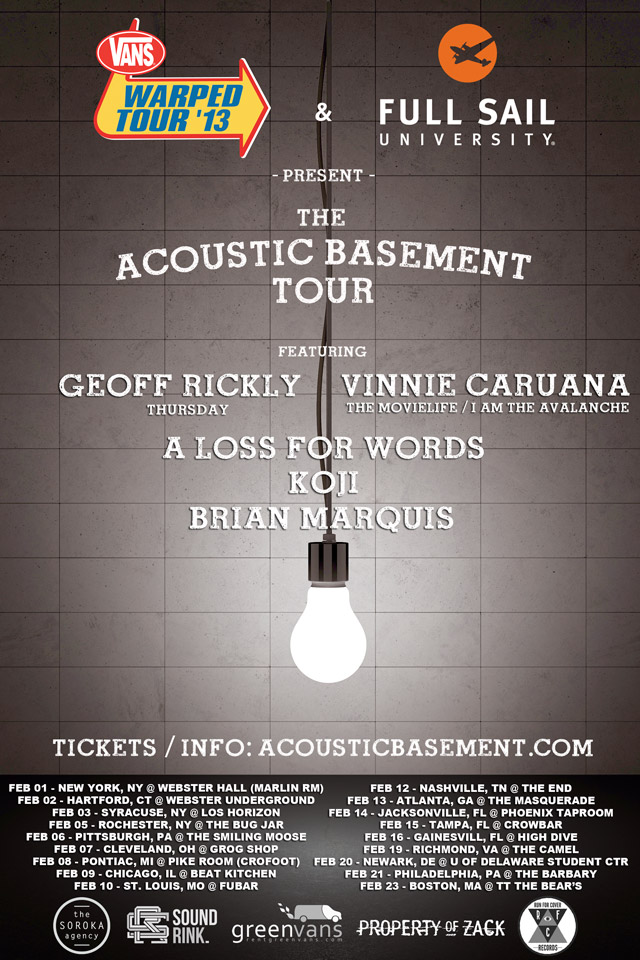 The Acoustic Basement Tour will occur in February and feature Geoff Rickly(Thursday), Vinnie Caruana(I Am The Avalanche/The Movielife), A Loss For Words, Koji and Brian Marquis(Therefore I Am).