Tag: "The Company We Keep"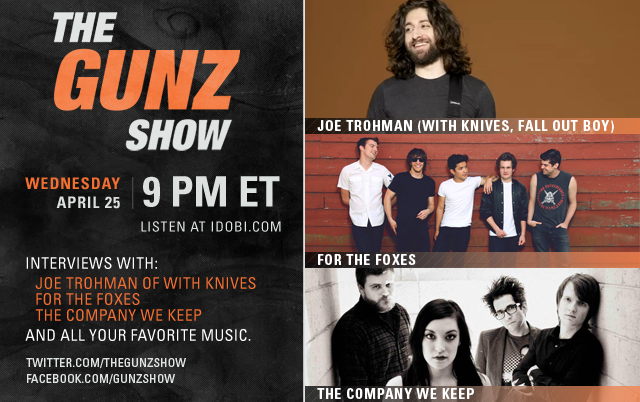 Tonight on The Gunz Show; Joe Trohman (Fall Out Boy, The Damned Things) will be on, discussing one of his new projects; With Knives. Also on the show is For The Foxes, as well as The Company We Keep – a new band featuring members of Motion City Soundtrack, Misery Signals, and The Receiving End Of Sirens.
Tune in tonight at 9pm ET, only on idobi Radio.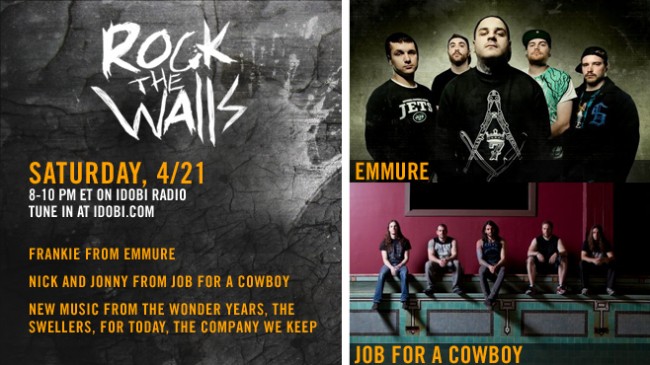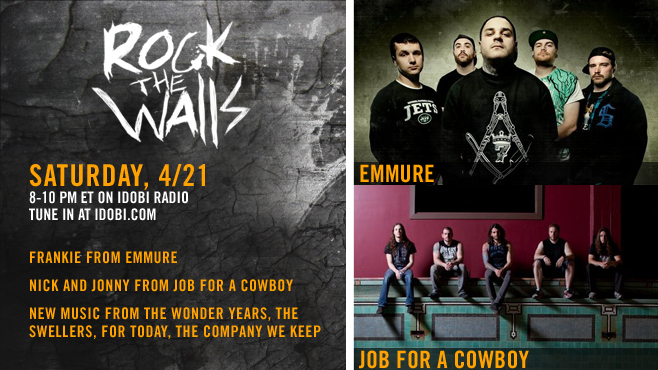 Listen to Rock The Walls tonight from 8-10pm ET with Patrick Walford to hear the latest and greatest in pop punk, hardcore, metalcore and everything in between. This week's show features interviews with Frankie Palmeri, vocalist of Emmure at 8:30 ET and Nick (bassist) and Jonny (vocalist) of Job For A Cowboy at 9:30 ET.