Tag: "Skate and Surf"
This morning, Skate and Surf Fest announced that Thrice, Hot Rod Circuit, Fireworks, Cloud Nothings, Defeater, and more have been announced for the two day festival in New Jersey on May 16th and 17th. You can purchase tickets through the festival's website, and check out the full lineup below. This announcement only makes the festival […]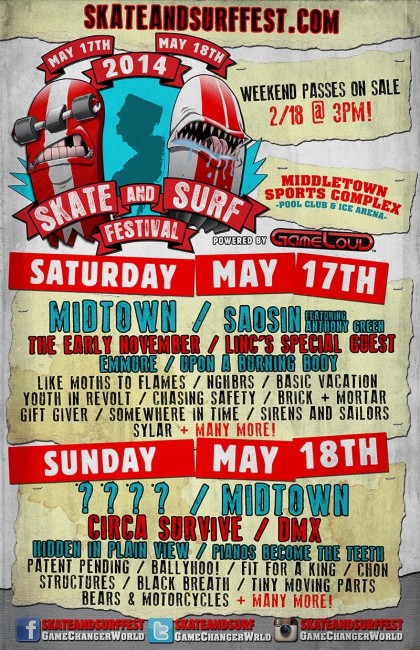 The Skate and Surf festival is back for the second year since its hiatus. Over the course of two days acts such as Midtown, New Found Glory and Alkaline Trio will take one of the five stages set up in Asbury Park, NJ.