Tag: "Pianos Become The Teeth"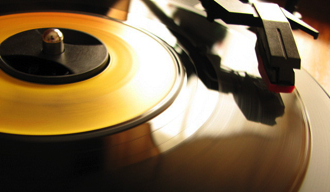 The days may be long gone of rushing to the local record store, money in hand, to grab the latest radio hit's 45rpm single, but the excitement of flipping that record over and discovering the non-album track that lay on the other side will never wear off. In this week's Tuesday Ten, we're exploring some of our writers' favorite b-sides.
La Dispute have released a free tour sampler through Soundsupply. The drop features 2 songs from them, Mansions, and Pianos Become The Teeth. The three will head out on tour  in March, dates for which can be seen here. You can stream the first song off the drop, "Stay Happy There" by La Dispute, below.