Tag: "Austin Carlile"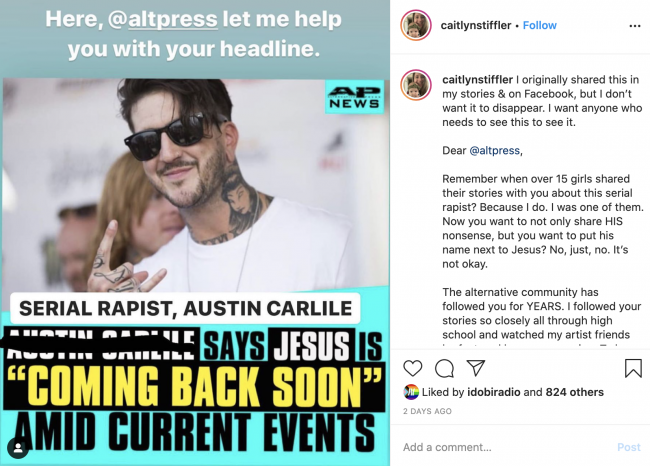 On June 8, 2020 Jonathan Stiffler, husband to Caitlin Stiffler, took to Twitter to post his account of how he had helped a group of women, who had allegedly been sexually assaulted by Austin Carlile formerly of Attack Attack and Of Mice And Men, come forward to tell their experiences to Alternative Press magazine.
While Lil Wayne has, to the best of my knowledge, spent around 70% of his career so far behind bars, you don't need to share his level of passion for drugs and weapon possession to end up in an orange jumpsuit. In this week's Tuesday Ten, we look at some of the other crimes that have landed musicians behind the ever-so-flattering lens of the mugshot camera.