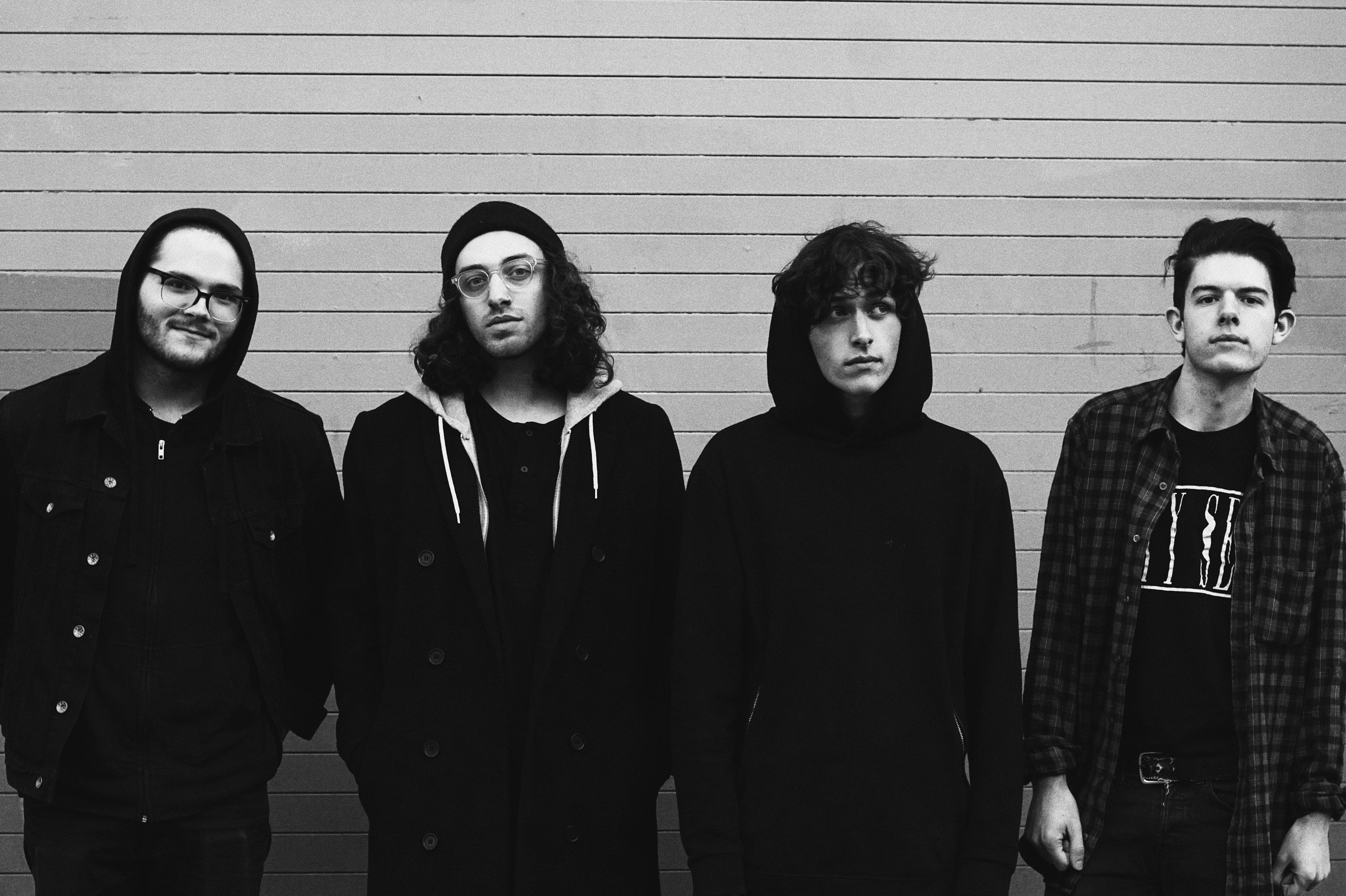 Jump in the car and put the top down, 'cause this roadtrip anthem is gonna get your heart racing faster than you can drive. Philadelphia quartet FV's new track "Soho" is an indie pop rock ode to the 80s, dreaming of days gone by when high school movies were at their peak and New Order ruled the dancefloor. The band have created a sound that gets under your skin and fills you with electricity—it's vibrant and smooth and alluring as hell. This isn't just music you can drive to; this is music that drives you.
"We've always loved the way film and music come together to create rememberable moments. We wanted to make one of those over-the-top movie anthems that kick in when the credits roll." – Timmy Waldron
FV are gearing up to release their debut EP, and today's premiere is a glimpse into something special. Seriously, you do not want to sleep on this band—so keep scrolling to find out more about FV and their creative process, in their own words. And while you wait for their first EP to arrive, buckle up and feel the wind in your hair as you speed your way back to the 80s, with "Soho" playing on repeat.
"We've always loved the way film and music come together to create rememberable moments. We wanted to make one of those over-the-top movie anthems that kick in when the credits roll. The song follows a trip to 'Soho' I went on during New York Fashion Week. It was so surreal and cinematic, it all felt like the plot to a film that was yearning for a soundtrack."
– Timmy Waldron (Lead singer, guitarist)
"We've been a band for about a year now. The first three songs we released were written during the very rudimentary, early stages when we were still figuring out what kind of band we wanted to be. While we were working on 'Soho', we reached a point where we decided it was time to stop worrying about what was cool and just make whatever kind of music we felt like making."
– Evan King (Bass)
"We teamed up on the production with our friends Sean Silverman (The Technicolors) and Alex Silverman (This Century) who did an amazing job helping us bring our ideas to life. i think we've found a sound that feels natural to us; something new but nostalgic. We also recorded a number of other songs that I'm beyond excited about which should be out by the end of the year."
– Sean McCall (Lead guitar, backing vocals)
Follow FV:
Instagram: @fvisaband
Twitter: @fvisaband
Tags:
Anthm Exclusive
,
Exclusive Premiere
,
FV
,
idobi anthm
,
premiere
,
Soho