Eddie Jason & Chris
Eddie Jason & Chris - #220: Reel Big Fish, The Heirs, Sherwood
By Eddie Barella | June 14, 2016 at 1:15 PM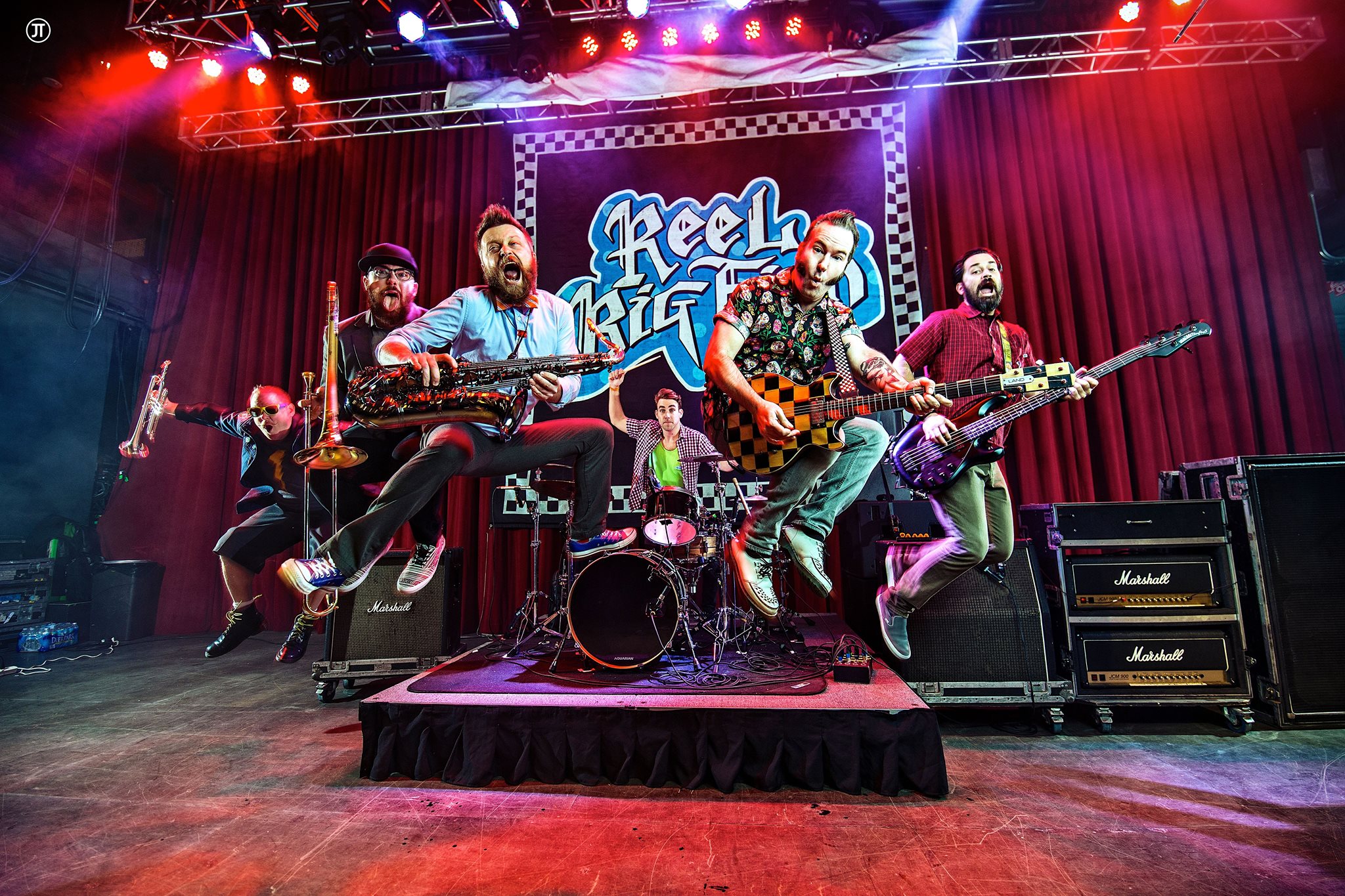 Another exciting episode of Eddie Jason & Chris comes to life as the guys welcome special guests Johnny Christmas of Reel Big Fish, brother and sister indie rockers Brandon and Savannah Hudson of The Heirs and Nate Henry of Sherwood!
Jonny Chrismas of Reel Big Fish is the first guest to grace the show with his infectious laugh as he and his band gear up for another stint on this summer's Vans Warped Tour. Listen as Christmas discusses what it's like to be on an indie versus major label, how he deals with being away on the road away from his family and what to look forward to at this year's Warped Tour.
Next up is another must-see Warped Tour artist, indie rising stars The Heirs. Eddie Jason & Chris dive in with Los Angles based Brandon Hudson (lead vocals/guitar) and Savannah Hudson (lead vocals). These young talents are getting ready to tackle the entire Warped Tour this summer and couldn't be more excited. In fact, Savannah is currently prepping by finding ways to keep her bandmates smelling wonderful despite the heat.
Finally, Nate Henry of pop-punk staple Sherwood joins the show to talk about what the band has been doing in its time off and why and how Sherwood finally decided to record new material. Henry also divulges in why he's been spending his days on a 100-acre farm he bought a few years ago. Out Friday, pre-order Sherwood's new record, Some Things Never Leave You here.
Plus don't miss these topics: people shower too often, Eddie accidently disrespects Superfan David's mom, handwriting analysts write-off Donald and Hillary, a four-foot snake falls on a woman while she's driving, Muhammad Ali's alleged sex tape, and more.
This episode proudly brought to you by, Coors Banquet and Blue Apron. Head over to Blue Apron now to receive two free meals!
Podcast: Play in new window | Download