This week: The Big Bang Theory, Young Sheldon, 9-1-1, Magnum P.I., Manifest, The Good Doctor, HBO First Look: The Old Man & The Gun, The Gifted, FBI, Lethal Weapon, This Is Us, Mayans M.C., New Amsterdam, Chicago Med, Empire, The Goldbergs, Chicago Fire, Modern Family, Single Parents, A Million Little Things, Chicago P.D., Grey's Anatomy, The Good Place, Law & Order: SVU, Mom, Murphy Brown, How to Get Away With Murder, The Cool Kids, Wynonna Earp, Bob's Burgers, God Friended Me
The Big Bang Theory
"The Conjugal Configuration" – Season 12 premiere
Mon Sept 24 – 8PM
On CBS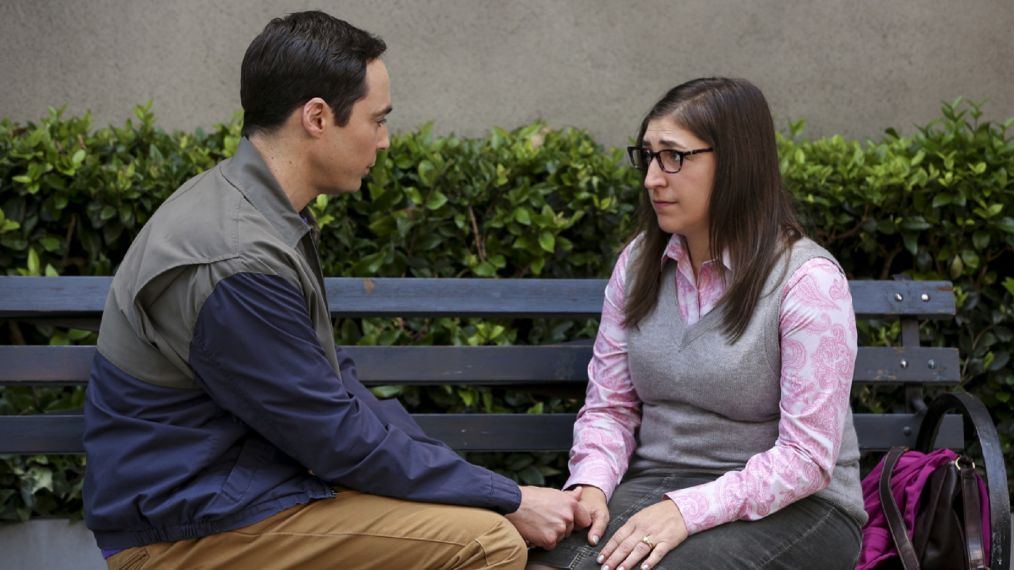 Photo: Michael Yarish/Warner Bros. Entertainment Inc. © 2018 WBEI
The Big Bang Theory is coming to an end and in the immortal (slightly misquoted) words of Sheldon Cooper (Jim Parsons), "One cries because one is sad. For example, I cry because season 12 is the last one, and that makes me sad." TBBT is staying true to its characters' belief that you can't simply cancel a show, you have to let viewers let go, so with season 12 we'll have plenty of chances to say our final goodbyes to Sheldon & the gang. Somebody come sing Soft Kitty to us, we're not ready for this.
The final season of The Big Bang Theory premieres tonight on CBS.
From CBS:
Sheldon and Amy's honeymoon runs aground in New York, while Penny and Leonard discover they are uncomfortably similar to Amy's parents, Mr. and Mrs. Fowler (Teller and Kathy Bates). Also, Koothrappali insults physicist Neil deGrasse Tyson and starts a Twitter war, on the 12th season premiere of THE BIG BANG THEORY, on a special night, Monday, Sept. 24 (8:00-8:30 PM, ET/PT) on the CBS Television Network.
—
Young Sheldon
"A High-Pitched Buzz and Training Wheels" – Season 2 premiere
Mon Sept 24 – 8:30PM
On CBS
Bazinga! You don't have to say goodbye to Sheldon just yet—there's a new season of Young Sheldon to nerd out over.
Young Sheldon returns for season 2 tonight on CBS.
From CBS:
After Sheldon dismantles the refrigerator to stop an annoying hum, he gets a paper route to pay for the repairs, on the second season premiere of YOUNG SHELDON, on a special night, Monday, Sept. 24 (8:31-9:01 PM, ET/PT) on the CBS Television Network.
—
9-1-1
"7.1" – Season 2, Episode 2
Mon Sept 24 – 9PM
On FOX
9-1-1 airs every Monday, only on FOX.
From TV Guide:
A massive earthquake rocks Los Angeles, and the first responders rush to rescue victims from a crumbling high-rise hotel both under the rubble and high above the ground. Athena must deal with wreckage from a collapsed freeway overpass and Maddie is thrown into the fire as she faces her first crisis as a 911 dispatcher.
—
Magnum P.I.
"I Saw the Sun Rise" – Series premiere
Mon Sept 24 – 9PM
On CBS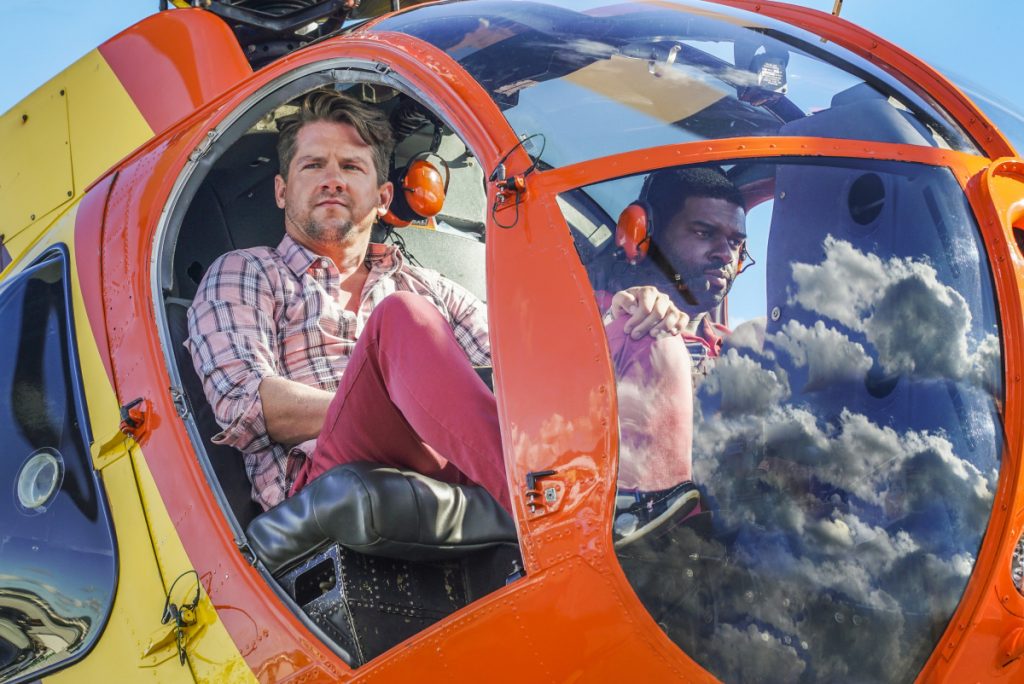 Photo: Karen Neal/CBS ©2018 CBS Broadcasting, Inc. All Rights Reserved
It's one part Fast and the Furious, one part Mai Tai, and the undying desperation for ANOTHER 80's remake. Brought to you by the same team that gave you the MacGyver and Hawaii Five-0 reboots, thirty years later Jay Hernandez steps into the role of Magnum, the perennial beach-bum detective bringing back high adventure and romance to the pacific ocean crown jewel Hawai'i. (This wasn't written with the cooperation of the Hawai'i tourism board.) It can be argued the only reason the 80's version achieved success was because it was the 80's and also Tom Selleck's face-tickling porn-stache. Can Rodriguez recapture the magic of fast cars and dangerous criminals with his own wink and smile? Will TC (Stephen Hill) and Rick (Zachary Knighton) finally get their real due? Who knows—however if you want to enjoy a show striving for the delirious heights of guilty pleasure and stunning mediocrity then this is for you! (Philip Jean-Pierre)
Magnum P.I. premieres tonight on CBS.
From CBS:
Jay Hernandez stars as Thomas Magnum in a modern take on the classic series about a decorated former Navy SEAL who, upon returning home from Afghanistan, repurposes his military skills to become a private investigator in Hawaii, on the series premiere of MAGNUM P.I., Monday, Sept. 24 (9:00-10:00 PM, ET/PT) on the CBS Television Network.
—
Manifest
"Pilot" – Series premiere
Mon Sept 24 – 10PM
On NBC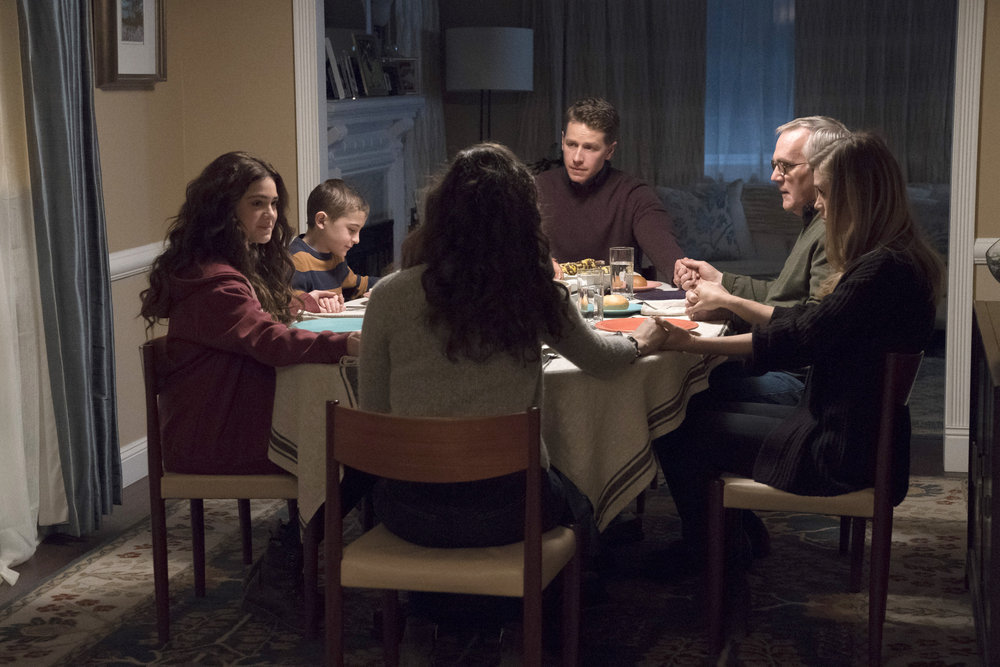 Photo by: Virginia Sherwood/NBC/Warner Brothers
The premise of Manifest is like Lost meets Castaway: When a flight goes gravely wrong more than just turbulence happens…the plane's passengers travel five years into the future. By the time they land their loved ones on the ground have mourned and moved on. Manifest attempts to dissect how humans reconnect and recover from bizarre tragedy. It doesn't want you to think too hard about the whys but instead tries to wrap you up in the emotional pain of each individual involved. Unfortunately the show has yet to pull us into those emotions, leaving us looking in from the outside, thoroughly confused. Manifest has an interesting sci-fi storyline but lacks the emotional depth and pacing to back it up—here's hoping that's something the show can work out soon.
Try out Manifest on NBC tonight.
From NBC:
Returning to New York from a family vacation in Jamaica, the Stone family is separated when adult siblings Michaela (Melissa Roxburgh) and Ben (Josh Dallas), along with Ben's gravely ill son Cal (Jack Messina), are bumped to a later flight, while Ben's wife, daughter and parents fly ahead. When that later flight lands, the passengers are bewildered to discover that five and a half years have gone by. They attempt to reconnect with the loved ones who mourned their passing and moved on long ago, and try to make sense of a mystifying phenomenon steering them to act in ways they don't understand. Also starring Athena Karkanis (Grace Stone), J.R. Ramirez (Jared Vasquez), Luna Blaise (Olive Stone) and Parveen Kaur (Saanvi Bahl).
—
The Good Doctor
"Hello" – Season 2 premiere
Mon Sept 24 – 10PM
On ABC
The Good Doctor returns to ABC this Monday.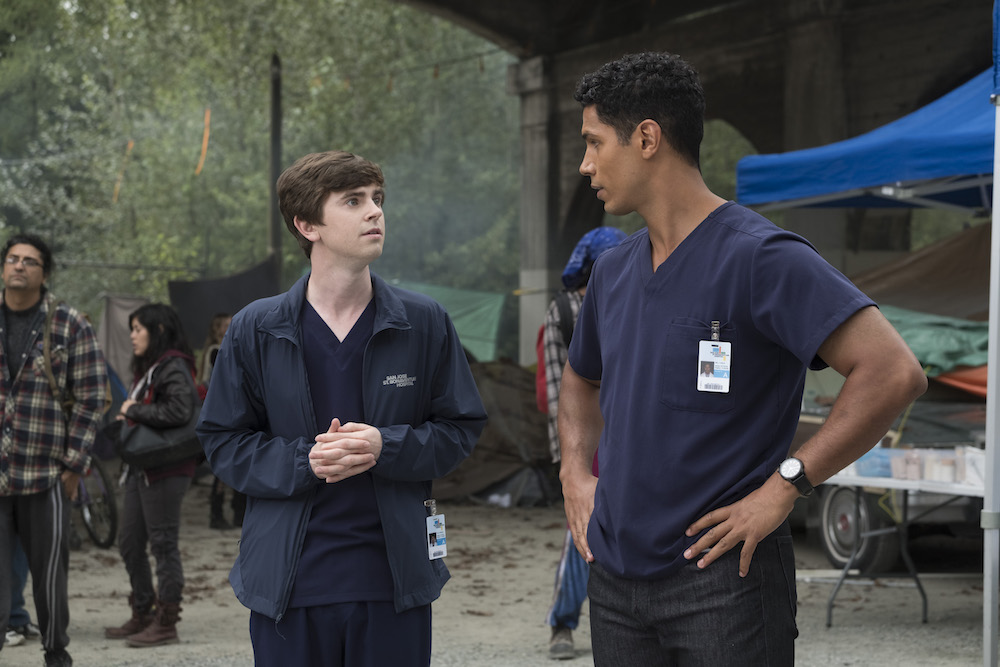 Photo: 

ABC/Jeff Weddell
From ABC:
Shaun's (Freddie Highmore) proposed treatment for a homeless patient puts him and Jared (Chuku Modu) in Andrews' (Hill Harper) crosshairs. Meanwhile, Claire (Antonia Thomas) tries to overcome Melendez's (Nicholas Gonzalez) reluctance to do a risky heart operation while Glassman (Richard Schiff) must overcome his personal feelings about his oncologist, Dr. Marina Blaize (guest star Lisa Edelstein), and face a difficult decision about his health.
—
HBO First Look: The Old Man & The Gun
Tues Sept 25 – 8PM
On HBO
Get your first look at The Old Man & The Gun tomorrow on HBO.
From HBO:
A preview of the film 'The Old Man & the Gun' starring Robert Redford as career criminal and master escape artist Forrest Tucker.
—
The Gifted
"eMergence" – Season 2 premiere
Tues Sept 25 – 8PM
On FOX
The Gifted is back tomorrow on FOX.
From TV Guide:
In the Season 2 premiere, Reeva Payge purges the Inner Circle of those who disagree with her, and she emerges as their sole leader. Six months later, the remaining members of the Mutant Underground have relocated to Washington, D.C., where Sentinel Services is being even more ruthless about tracking down mutants. Desperate for answers, Eclipse and Caitlin secretly meet with criminal hacker Wire to get info on the Inner Circle. Meanwhile, Polaris prepares for the birth of her baby.
—
FBI
"Pilot" – Series premiere
Tues Sept 25 – 9PM
On CBS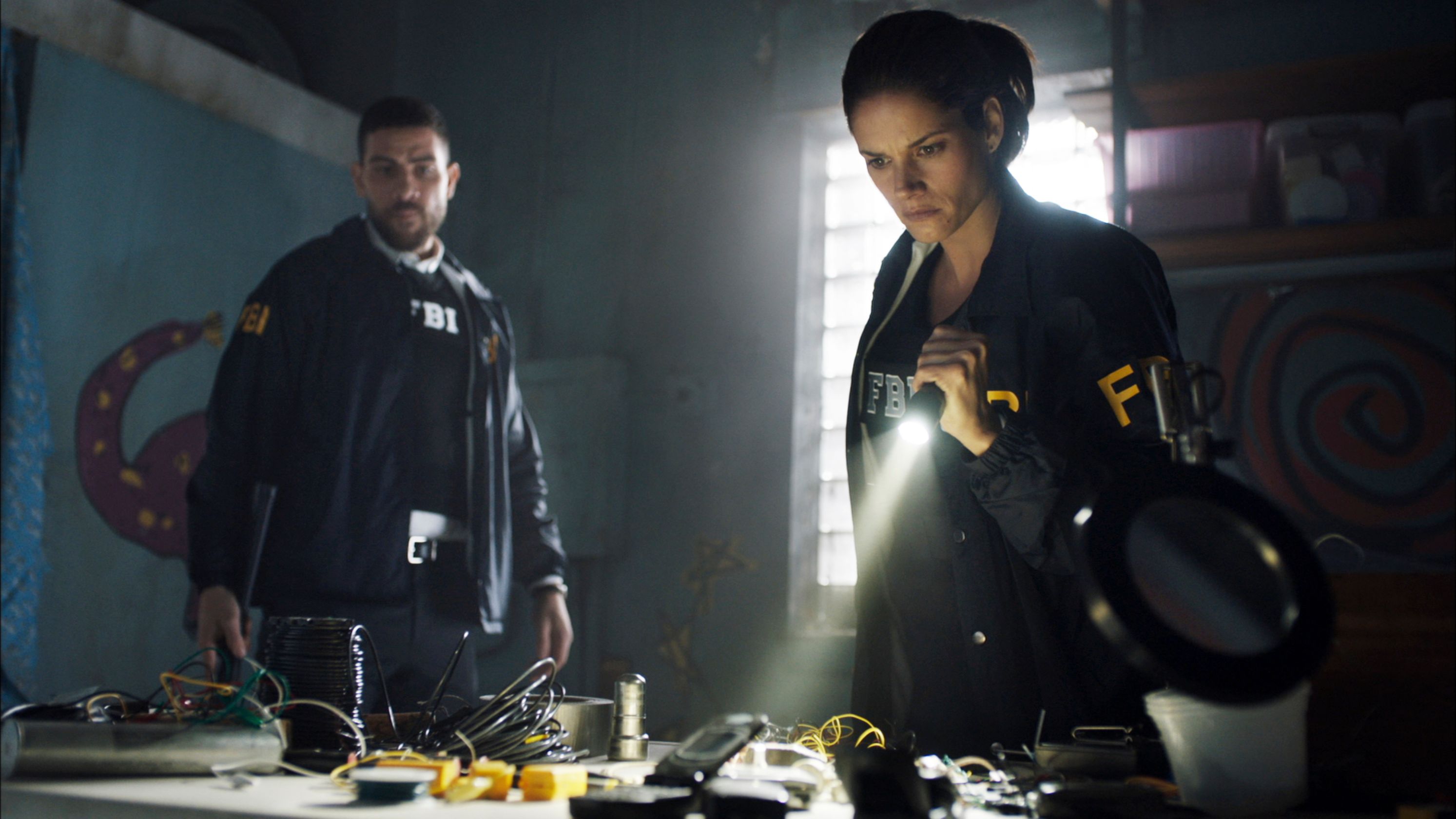 Photo: Michael Parmelee/CBS ©2018 CBS Broadcasting, Inc. All Rights Reserved
What do you do to try and make your new police procedural stand out from the rest? You throw every criminal stereotype at it: Terrorism, drug dealers, even Nazis…and this is just the first episode. With Law & Order producer Dick Wolf leading the charge, FBI has the formula down for a dramatic watch that works hard but won't grab you completely. FBI doesn't exactly bring anything new to the detective genre but it's got a storyline structure that's proven to work which makes it a solid new add to the CBS lineup.
FBI is set to debut on CBS tomorrow night.
From CBS:
FBI, from Emmy Award winner Dick Wolf and the team behind the "Law & Order" franchise, is a fast-paced drama about the inner workings of the New York office of the Federal Bureau of Investigation. These first-class agents, including Special Agent Maggie Bell (Missy Peregrym, pictured) and her partner, Special Agent Omar Adom 'OA' Zidan (Zeeko Zaki, pictured), bring all their talents, intellect and technical expertise to tenaciously investigate cases of tremendous magnitude, including terrorism, organized crime and counterintelligence, in order to keep New York and the country safe. FBI premieres Tuesday Sept. 25th, (9:00-10:00 PM, ET/PT) on the CBS Television Network.
—
Lethal Weapon
"In the Same Boat" – Season 3 premiere
Tues Sept 25 – 9PM
On FOX
Season 3 of Lethal Weapon debuts on FOX tomorrow.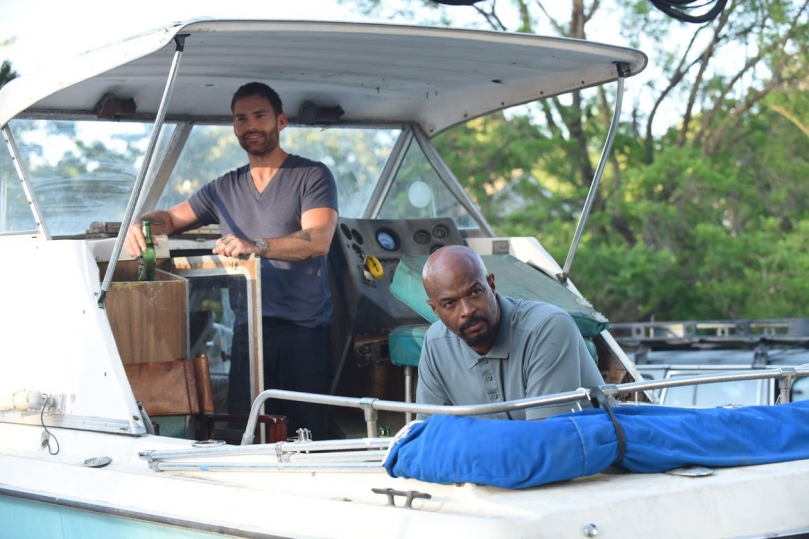 Photo: FOX
From TV Guide:
Former international CIA operative Wesley Cole returns home and assumes duty as a police officer with the LAPD. Cole finds himself navigating a new partnership with Murtaugh, as he adjusts to life in Los Angeles. Meanwhile, Avery continues his campaign for city council.
—
This Is Us
"Nine Bucks" – Season 3 premiere
Tues Sept 25 – 9PM
On NBC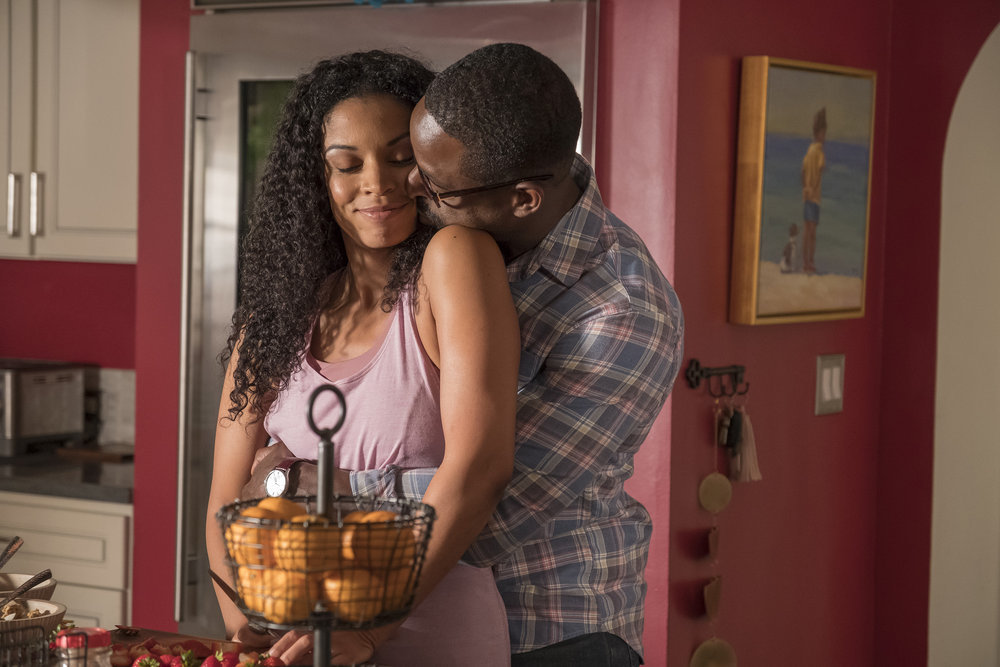 Photo by: Ron Batzdorff/NBC
**idobi rated: ❤️❤️**
It seems Kate (Chrissy Metz) and Toby's (Chris Sullivan) wedding at the end of season 2 was the last bright spot in This Is Us for a while as season 3 fast-forwards a year (would you expect anything less?). The couple are now a long way from where we left them: Toby is having trouble adjusting to his medication and Kate is losing hope over ever having a baby. Meanwhile Kevin (Justin Hartley) has started dating Beth's cousin which is causing a whole lotta tension. You didn't think they'd ease you back in, did you? Randall (Sterling K. Brown) and Beth (Susan Kelechi Watson) are dealing with Déjà's (Lyric Ross) future within the family, which is destined to cause some real heartache. We also finally get to meet "Her". Yup, This Is Us is opening up the next chapter and we're not sure we're ready (we've been hit by this Mack truck before). In true This Is Us fashion, though, we'll also get to go back in time to see Jack (Milo Ventimiglia) and Rebecca (Mandy Moore) when they first met. You'll fall in love as they fall too. But looking into the past also means looking at Jack's Vietnam days and finding out how that time shaped him as a person. Season 3 reminds us that you can't have the good times without heartbreak—in ways only This Is Us can. We don't know how the show manages to make us so happy and so sad all at once but we'll be here for every high and low—because we're part of the family now too.
Tune in to the return of This Is Us tomorrow on NBC.
From NBC:
Randall, Kate and Kevin find themselves on new paths as they each celebrate their 38th birthday.
—
Mayans M.C.
"Murciélago/Zotz" – Season 1, Episode 4
Tues Sept 25 – 10PM
On FX
Get into Mayans M.C. every Tuesday on FX.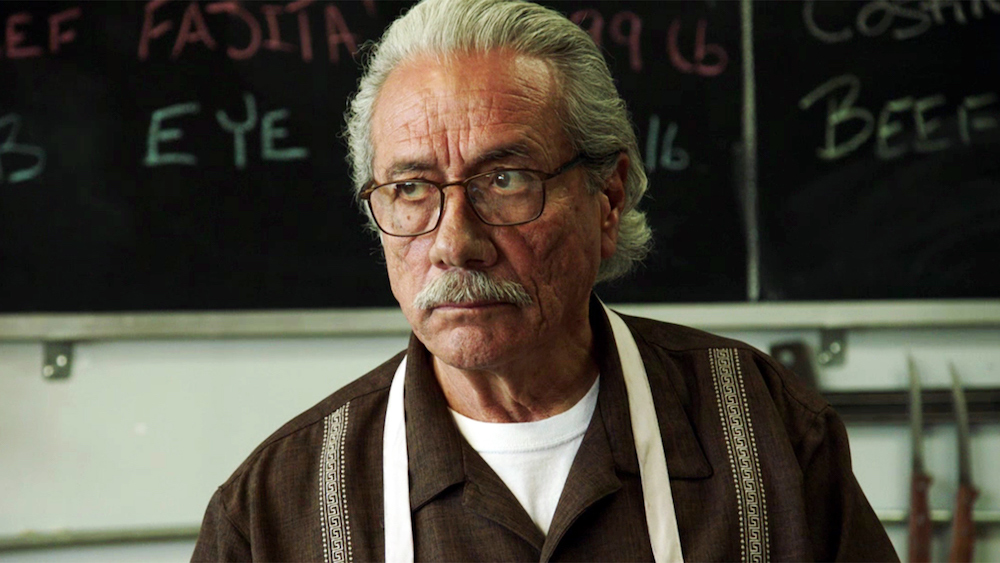 Photo: FX
From FX:
A new threat in Santo Padre presents the Mayans new obstacles and opportunities.
—
New Amsterdam
"Pilot" – Series premiere
Tues Sept 25 – 10PM
On NBC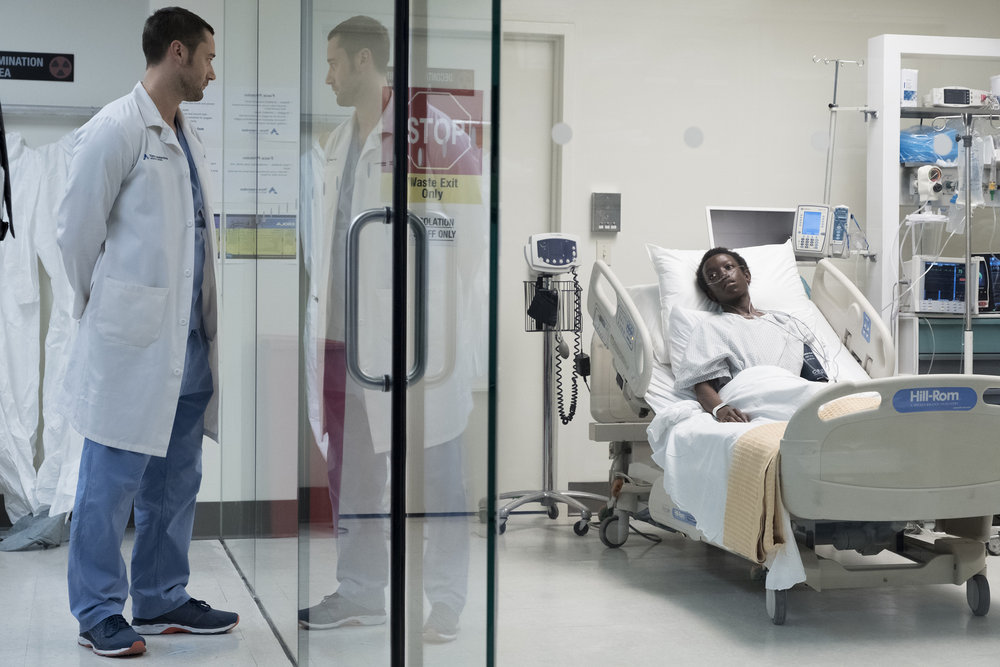 Photo by: Francisco Roman/NBC
Medical directors are usually painted as stuffy old men who spend their days crunching numbers and liaising with rich donors. Not Dr. Max Goodwin (Ryan Eggold); he's about to shake New Amsterdam Public Hospital up and he'll do it with a cheeky smile, a pair of scrubs, and a sharp quip. He takes the hospital by complete surprise, firing half the staff and listening to even the lowest in the pecking order, leaving us wondering how long his attitude will last in the face of such a complex and red-tape place. From the get-go New Amsterdam is fully immersed in the fast-paced world of medicine, setting up more problems than we could've thought possible in the first ten minutes. Ryan Eggold brings his signature charm to the role and we're already rooting for him. Talk about a tough first day: a complete shuffle of staff, a suspected terrorist infected with ebola, and a throat biopsy are the least of Goodwin's problems. It's ambitious, maybe overly so, but it's inspiring and we're intrigued by how New Amsterdam brings the tough reality of emergency care to meet the stonewall of bureaucracy to give this medical drama a fresh spin.
Head to New Amsterdam tomorrow on NBC.
From NBC:
Inspired by a real medical director's experience at the oldest public hospital in America, this emotionally gripping medical drama follows the brilliant and charming Dr. Max Goodwin (Ryan Eggold), as he sets out to change a broken system and provide exceptional care to the people who need it most. While inspiring almost everyone around him, Dr. Goodwin will stop at nothing to breathe new life into this understaffed, underfunded and underappreciated hospital – the only one in the world capable of treating Ebola patients, prisoners from Rikers Island and the President of the United States. Also starring Freema Agyeman as Dr. Helen Sharpe, Janet Montgomery as Dr. Lauren Bloom, Jocko Sims as Dr. Floyd Reynolds, Tyler Labine as Dr. Iggy Frome and Anupam Kher as Dr. Vijay Kapoor.
—
Chicago Med
"Be My Better Half" – Season 4 premiere
Wed Sept 26 – 8PM
On NBC
New episodes of Chicago Med air every Wednesday on NBC.
From NBC:
Goodwin finds herself quickly clashing with the new hospital COO Gwen Garrett (guest star Heather Headley) while April questions whether or not Ethan's sister, Emily, is using again. Dr. Charles deals with his past actions.
—
Empire
"Steal From the Thief" – Season 5 premiere
Wed Sept 26 – 8PM
On FOX
Empire returns to FOX for its fifth season this Wednesday.
From TV Guide:
The Season 5 premiere: Cookie and Lucious are still in the midst of picking up the pieces two years after losing Empire to Eddie Barker. The family is now completely dispersed and coping in their own ways after experiencing unimaginable tragedies. Meanwhile, in an effort to reclaim the Lyons' position in the music industry, Cookie sets her eyes on a talented new singer and rapper.
—
The Goldbergs
"Sixteen Candles" – Season 6 premiere
Wed Sept 26 – 8PM
On ABC
Our fave 80's throwback sitcom returning with the episode title of our fave 80's film? Sign us up. But, for real, who can believe Adam (Sean Giambrone) is 16 already?!
Season 6 of The Goldbergs debuts this Wednesday on ABC.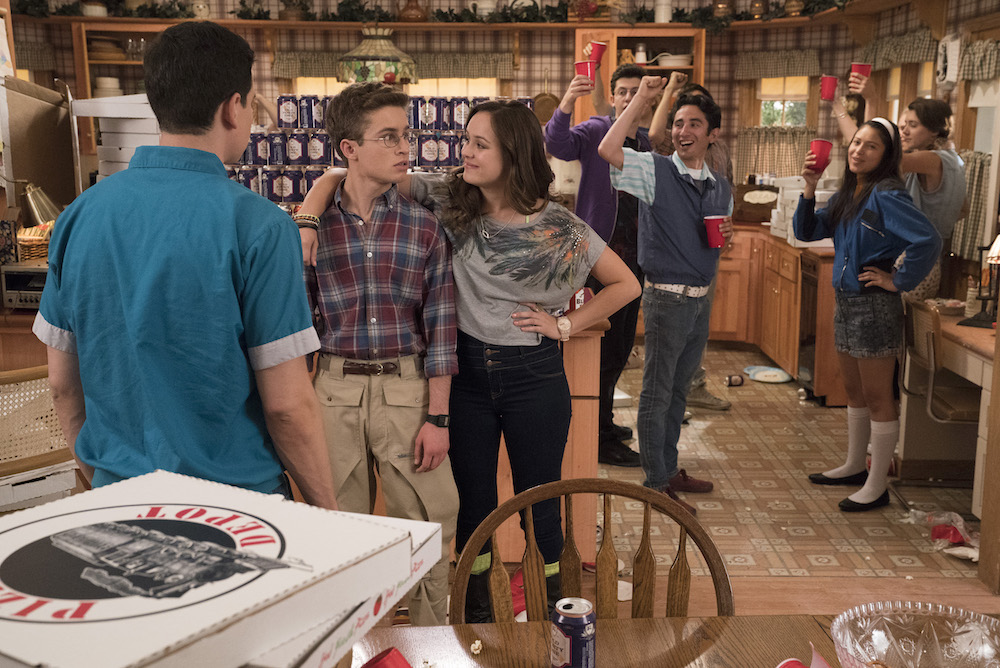 Photo: 

ABC/Mitch Haaseth
From ABC:
It's Adam's 16th birthday, but his parents are too distracted by Barry and Lainey's engagement and Erica's band ambitions to remember their youngest son's big day. But the situation presents an opportunity for Adam to ask Erica to put him on the high school social map. Meanwhile, Beverly thinks she can scare Barry and Lainey straight with the reality of being adults.
—
Chicago Fire
"A Closer Eye" – Season 7 premiere
Wed Sept 26 – 9PM
On NBC
Catch all new episodes of Chicago Fire every Wednesday, only on NBC.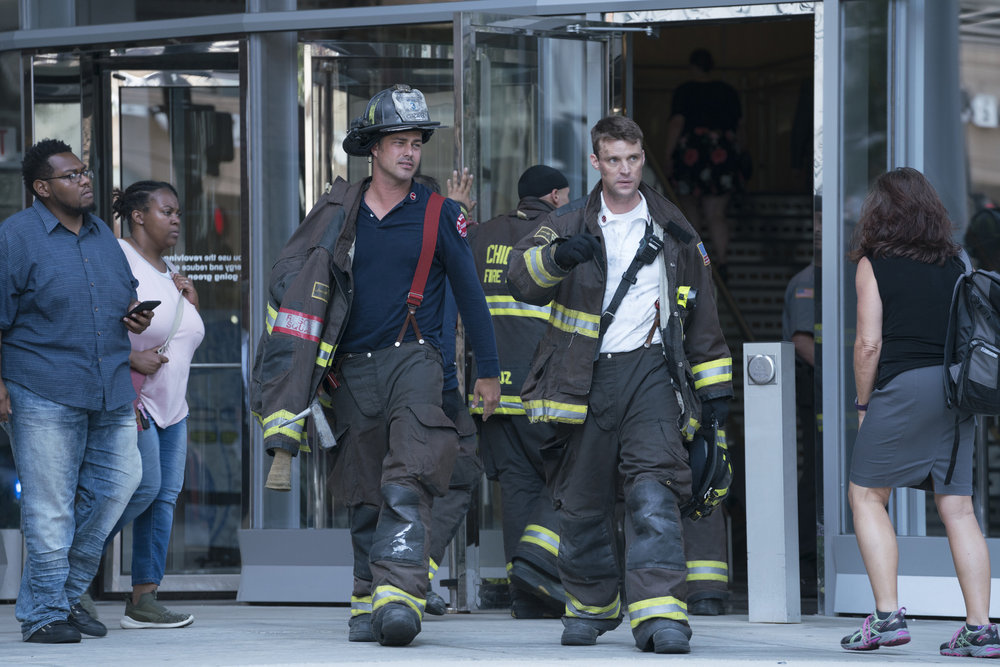 Photo by: Elizabeth Sisson/NBC
From NBC:
Casey tries to deal with his unsettled personal life and the firehouse welcomes a new member. Boden clashes with new Assistant Deputy Commissioner Jerry Gorsch (guest star Steven Boyer).
—
Modern Family
"I Love a Parade" – Season 10 premiere
Wed Sept 26 – 9PM
On ABC
ABC is diving into fall strong with all the family fun you need and Modern Family is leading the way. This show is the comfort food of TV and we'll keep coming back for more. In the season 10 premiere, the Pritchett-Dunphy-Tucker clan is celebrating the Fourth of July the only way they know how; in an over the top, trying their best, Phil's-osophy kind of parade that is going to end in more than fireworks. What more could you want?
Modern Family is back this Wednesday, only on ABC.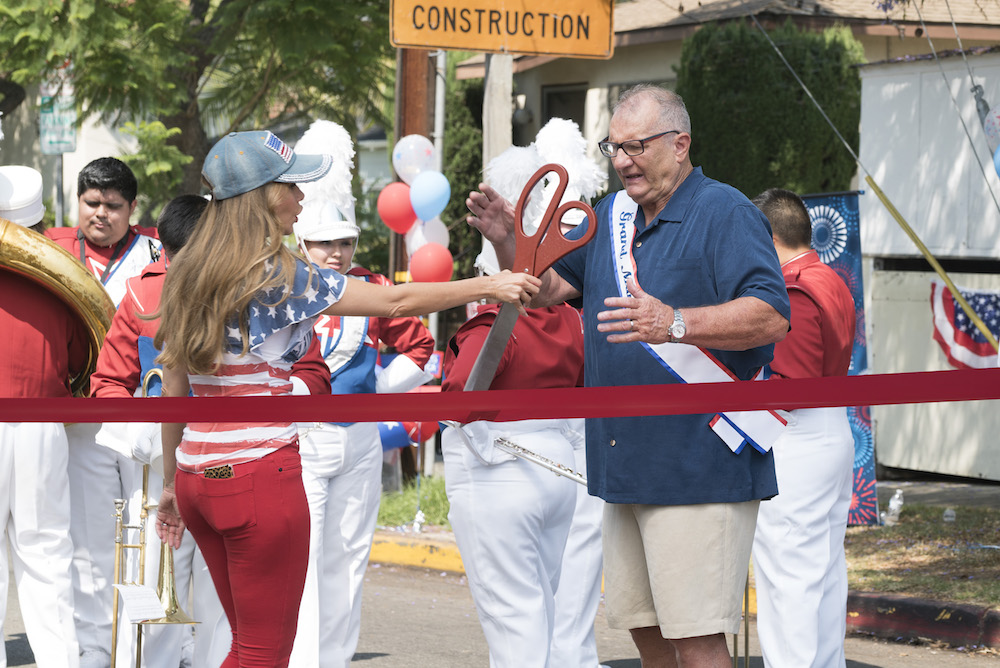 Photo: 

ABC/Kelsey McNeal
From ABC:
The Pritchett-Dunphy-Tucker clan are going to be setting off more than a few fireworks when they get together at the annual Fourth of July parade where Jay will be acting as the grand marshal. Meanwhile, Haley's goodbye with Arvin before his trip to Switzerland doesn't go as well as she pictured it and is distracted by the return of an old flame.
—
Single Parents
"Pilot" – Series premiere
Wed Sept 26 – 9:30PM
On ABC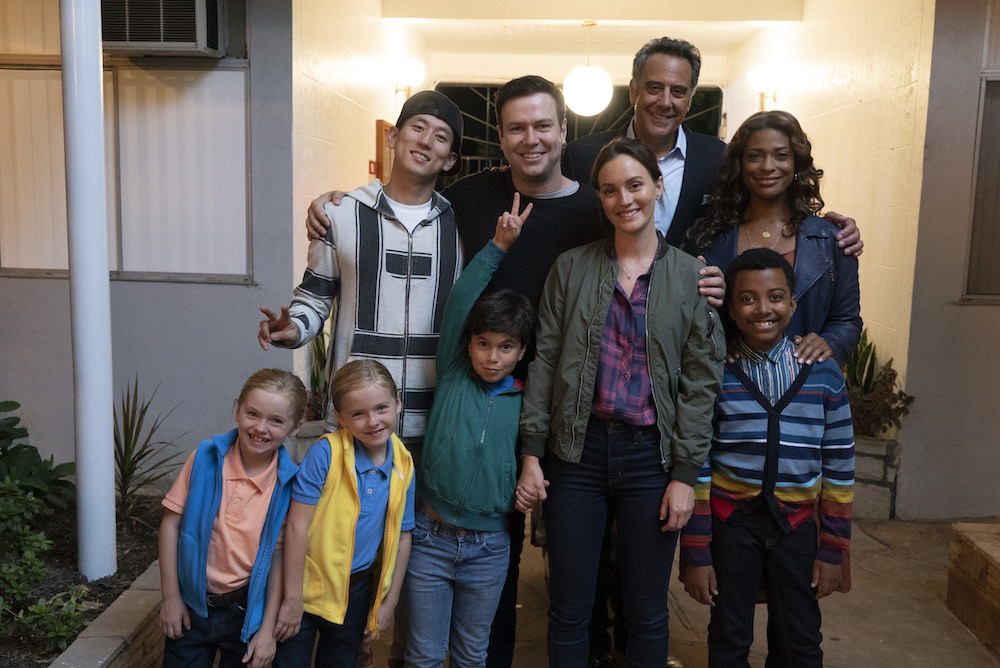 Photo: 

ABC/Richard Cartwright
Parenting is difficult enough without having to deal with those try-too-hard moms and dads at your kids' school. Everyone needs a support system (at least to pour the wine) and Single Parents brings together a group to rescue the newest try-too-hard dad at their school. With a Tinder account, a Putin-photoshopped profile pic (that's a thing), and some skinny jeans, Will (Taran Killam) has got a date for the first time in five years. He's taking his first baby step back into adult life. Helping him on his journey are fellow single parents played by Brad Garrett, Leighton Meester, Kimrie Lewis, and Jake Choi. The show has a strong lineup and they bounce off each other well.
Single Parents debuts on ABC this Wednesday.
From ABC:
Will Cooper has been so focused on raising his daughter, Sophie, he's lost sight of who he is as a man and has headed deep into the parental vortex. When the other single parents – Angie, Douglas, Poppy and Jake – at his daughter's school see just how far down the rabbit hole of PTA, parenting and princesses Will has gone, they band together to get him out in the world and make him realize that being a great parent doesn't mean sacrificing everything about your own identity.
—
A Million Little Things
"Pilot" – Series premiere
Wed Sept 26 – 10PM
On ABC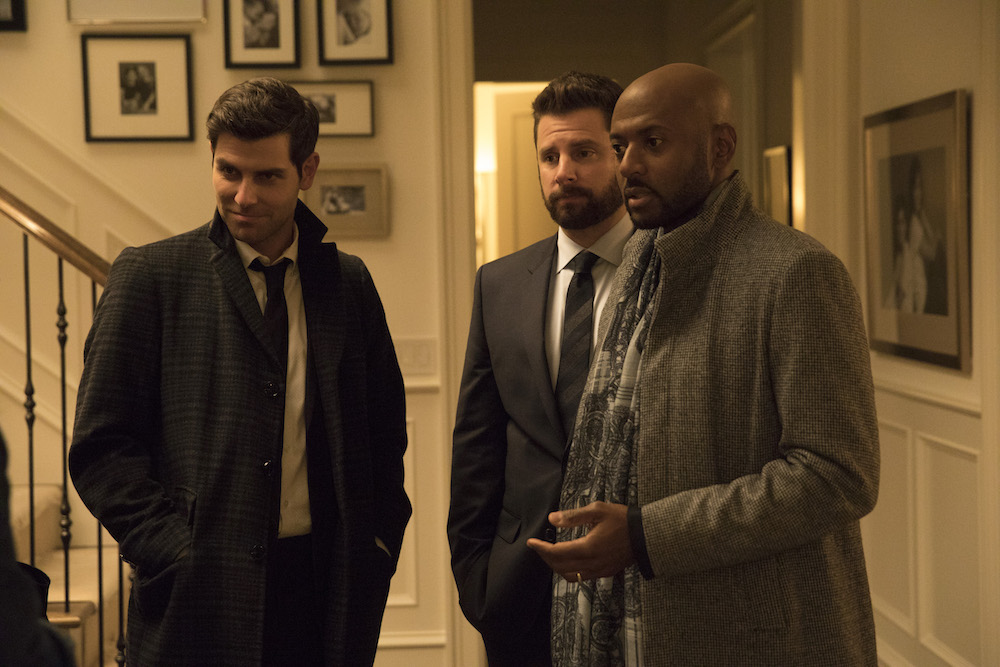 Photo: 

ABC/Jack Rowand
ABC are going straight for the heart with this one. In the wake of their friend Jon's (Ron Livingston) suicide, A Million Little Things brings together three guys left to pick up the pieces of their lives and wonder what happened. They're forced to ask themselves: How did they not see this coming? It's a question no one would ever wish to face and this show handles all the pain, all the love, and all the connections that come from it. The three friends are all fighting battles of their own too: Rome (Romany Malco) is a lot worse off than anyone can guess, Eddie (David Giuntoli) is stuck in a loveless marriage, and Gary (James Roday) is in remission from breast cancer. There's a lot of trauma and secrets to unpack and A Million Little Things will get you tearing up while it does it. The speeches about friendship in particular will make you want to call your loved ones and check in. This show takes a deep look into relationships and the complexity of the struggles people face behind closed doors, striving to be sensitive about the topic of suicide, and we hope it remains that way throughout the season.
A Million Little Things premieres on ABC this Wednesday.
From ABC:
They say friendship isn't one big thing, it's a million little things; and that's true for a group of friends from Boston who bond under unexpected circumstances.
—
Chicago P.D.
"New Normal" – Season 6 premiere
Wed Sept 26 – 10PM
On NBC
Catch Chicago P.D. season 6 from Wednesday on NBC.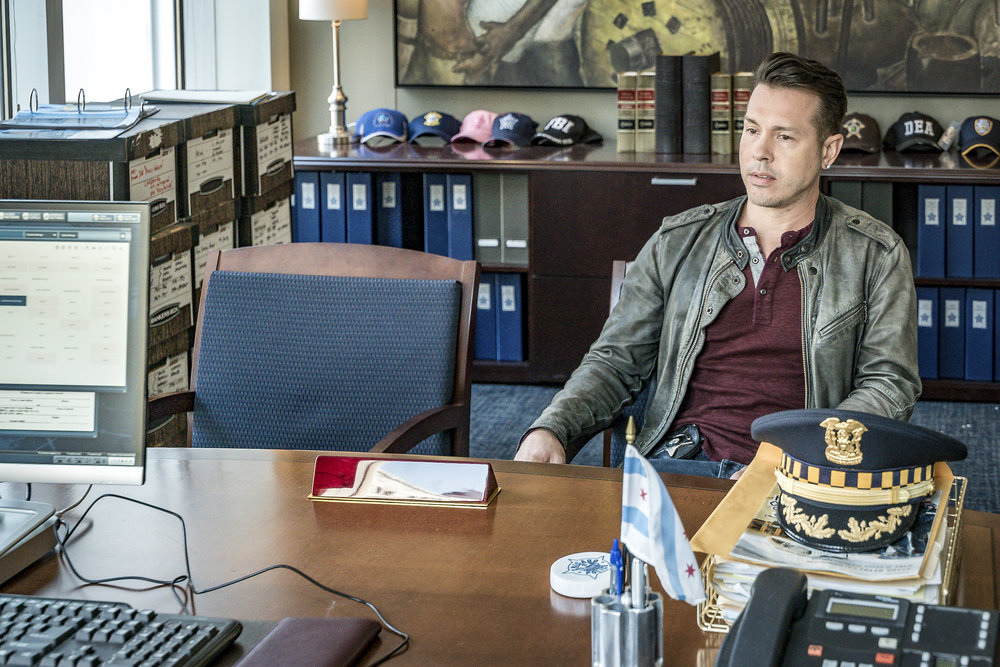 Photo by: Matt Dinerstein/NBC
From NBC:
Bad heroin is causing overdoses in Chicago, and Intelligence is a man down with Voight (Jason Beghe) suspended. Antonio (Jon Seda) takes charge, but Ruzek (Patrick John Flueger) undermines his authority.
—
Grey's Anatomy
"With a Wonder and a Wild Desire; Broken Together" – Season 15 premiere
Thurs Sept 27 – 8PM
On ABC
Grey's Anatomy returns this Thursday on ABC.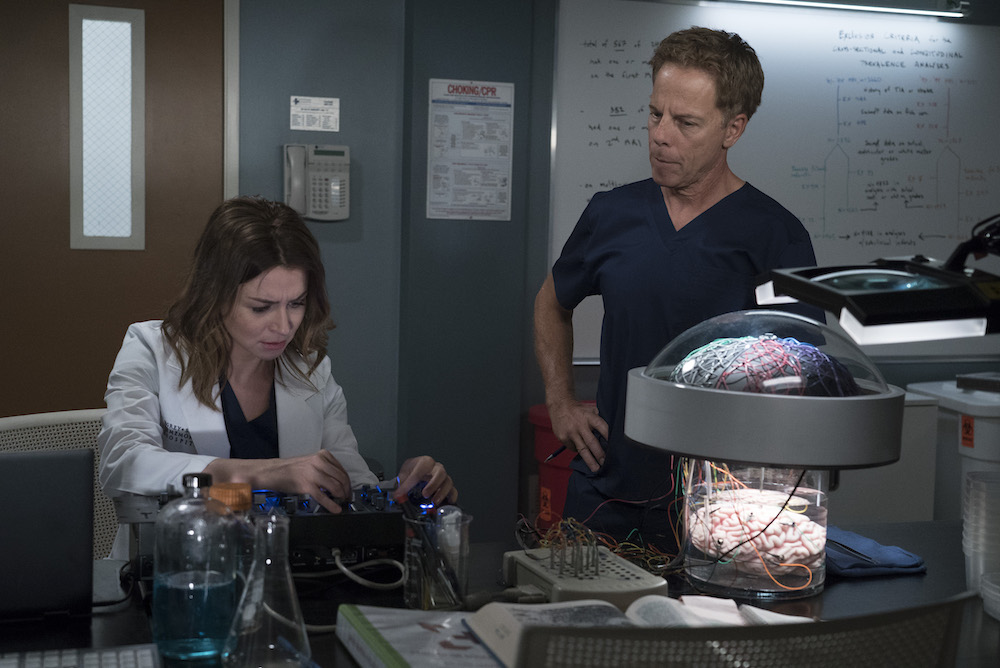 Photo: ABC/Eric McCandless
From ABC:
The doctors at Grey Sloan Memorial vie for a new position. Meredith is seemingly distracted and struggles to stay focused, and Maggie finds herself the keeper of a big secret while Amelia and Owen try to figure out their relationship. Meanwhile, Jo and Alex's honeymoon doesn't go exactly as planned.
New doctors continue to shake up the hospital in typical Grey Sloan manner. Meredith bonds with a patient while Jackson struggles with the meaning behind recent experiences; and after making a life-changing decision, Jo forms an unexpected alliance.
—
The Good Place
"Everything Is Bonzer!" – Season 3 premiere
Thurs Sept 27 – 8PM
On NBC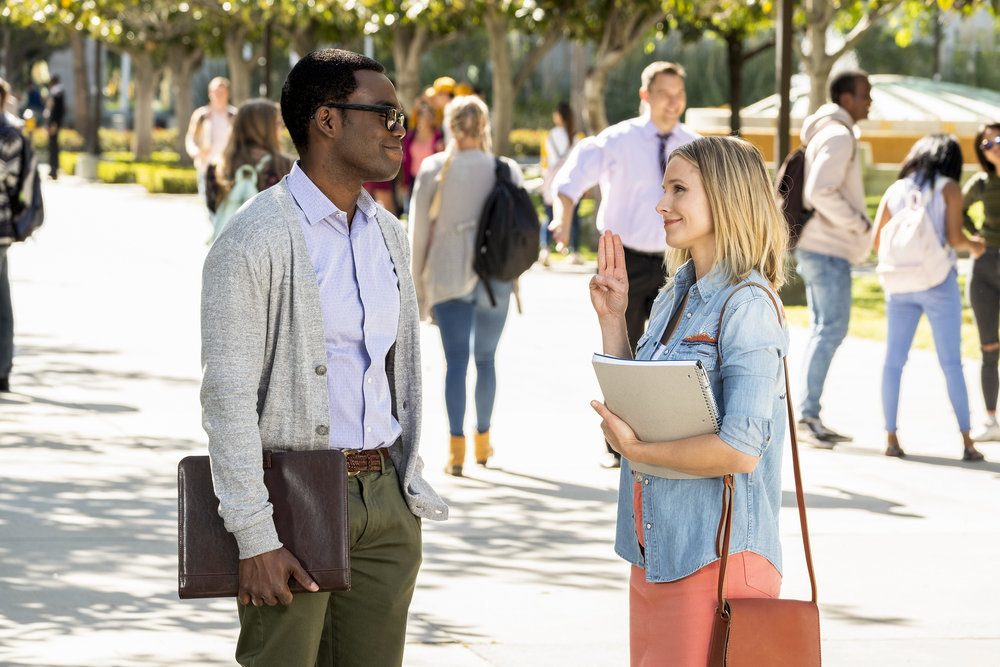 Photo by: Justin Lubin/NBC
**idobi rated: ❤️❤️**
When The Good Place left us on the motherforker of all cliffhangers in season 2 we screamed "What the shirt?!" so loud the folks in the NBC offices probably heard us. Mean giraffes. Now we finally get to see our fave ragtag team of humans back on Earth for a second go at life. Unfortunately for Michael (Ted Danson), not to mention the humans' eternal souls, Eleanor (Kristen Bell) & co. need a bit more help than a near-death experience to change their ways. Enter Michael as a "sexy librarian" (you know you can imagine people as super hot for free, right?) to try and save the day…except his meddling leaves glitches in the matrix and the Bad Place will take any opportunity it can get… Ooh, how we've missed this show—The Good Place never fails to keep us squealing with each new twist of fate (or is it just Michael in a trenchcoat?). Every line, callback, and little detail—right down to the muffin cart (watch for it)—is delivered beautifully to make The Good Place a delight you can watch again and again. Just when you think they can't reinvent the wheel the show writers deliver a hovercraft of new ideas to remind you: This is NBC's smartest show and also, ya basic. Not only is re-watching a necessity to catch even more of the jokes, you won't be able to stop yourself—it's that addictive.
Welcome back The Good Place this Thursday on NBC.
From NBC:
Michael intervenes in the near-death accidents of Eleanor, Chidi, Tahani and Jason on Earth, in hopes that a second chance at life allows them to become better versions of themselves.
—
Law & Order: Special Victims Unit
"Man Up; Man Down" – Season 20 premiere
Thurs Sept 27 – 9PM
On NBC
Dive back into Law & Order: SVU this Thursday on NBC.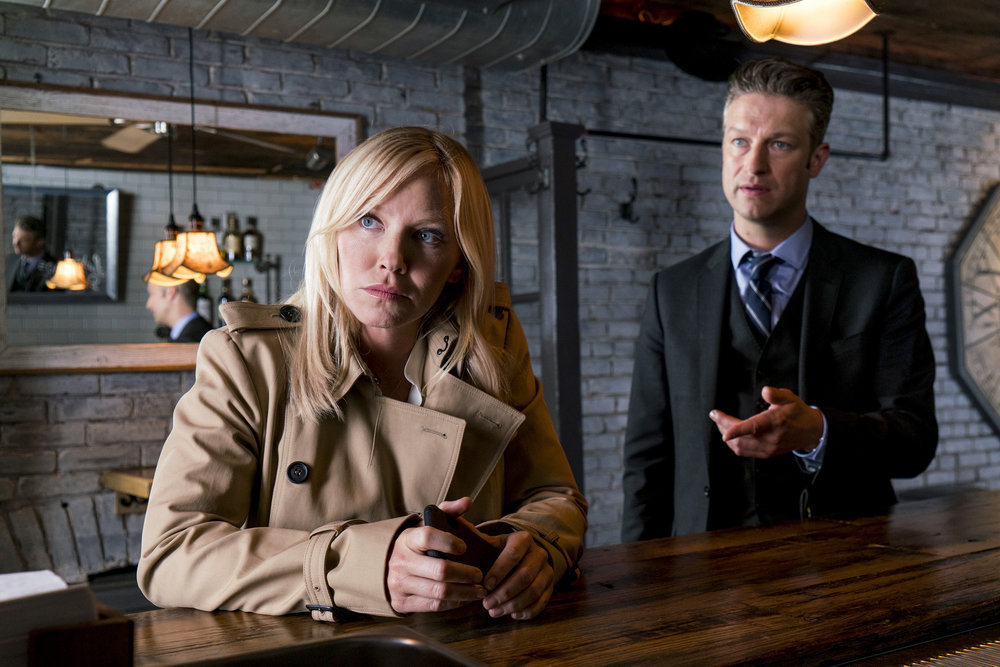 Photo by: Barbara Nitke/NBC
From NBC:
Teenager Sam Conway (guest star Bryce Romero) shows evidence of rape but refuses to name his attacker. Meanwhile, Benson (Mariska Hargitay) and Rollins (Kelli Giddish) confess to some major life changes. Also starring Ice T (Sgt. Fin Tutuola), Peter Scanavino (Det. Sonny Carisi) and Philip Winchester (ADA Peter Stone). Also guest starring Dylan Walsh (John Conway) and George Newbern (Dr. Al Pollack). "MAN DOWN" In the conclusion to the season premiere, ADA Stone (Philip Winchester) blames himself for the shocking verdict in Sam's case, and before Benson (Mariska Hargitay) can offer help, Sam (guest star Bryce Romero) makes a tragic decision. Also starring Ice T (Sgt. Fin Tutuola), Kelli Giddish (Det. Amanda Rollins) and Peter Scanavino (Det. Sonny Carisi). Also guest starring Dylan Walsh (John Conway), Sandrine Holt (Lisa Abernathy) and Sally Murphy (Molly Conway).
—
Mom
"Pre-Washed Lettuce and a Mime" – Season 6 premiere
Thurs Sept 27 – 9PM
On CBS
Mom is back this Thursday on CBS.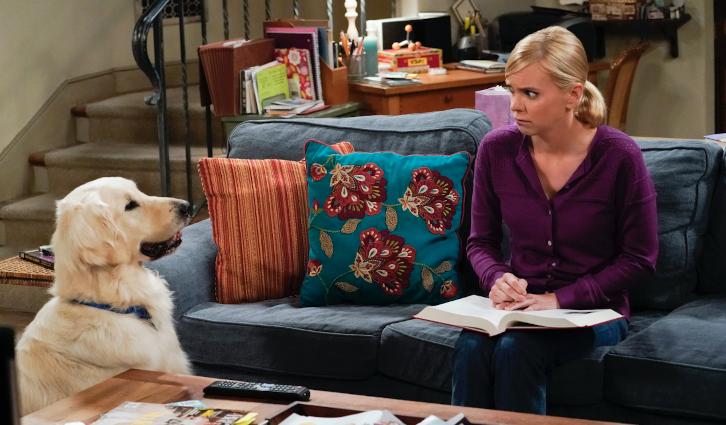 Photo: Robert Voets/CBS©2018 CBS Broadcasting, Inc. All Rights Reserved
From CBS:
Christy has second thoughts about law school after a tough first day, and Bonnie is plagued by an upsetting dream, on the sixth season premiere of MOM, Thursday, Sept. 27 (9:01-9:30 PM, ET/PT) on the CBS Television Network.
—
Murphy Brown
"Fake News" – Series premiere
Thurs Sept 27 – 9:30PM
On CBS
Murphy Brown returns this Thursday on CBS.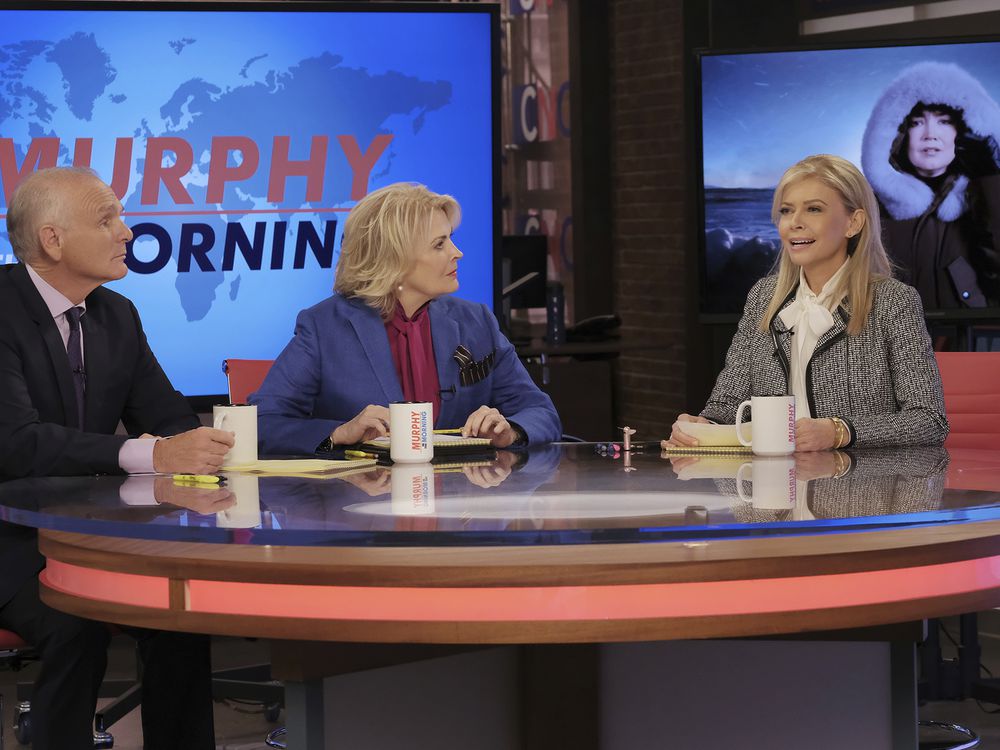 Photo: Jojo Whilden/CBS ©2018 CBS Broadcasting, Inc. All Rights Reserved
From CBS:
Multiple Emmy Award winner Candice Bergen returns as the eponymous broadcast news legend in the revival of the groundbreaking comedy series MURPHY BROWN, which premieres Thursday, Sept. 27 (9:30-10:05 PM, ET/PT) on the CBS Television Network.
—
How to Get Away With Murder
"Your Funeral" – Season 5 premiere
Thurs Sept 27 – 10PM
On ABC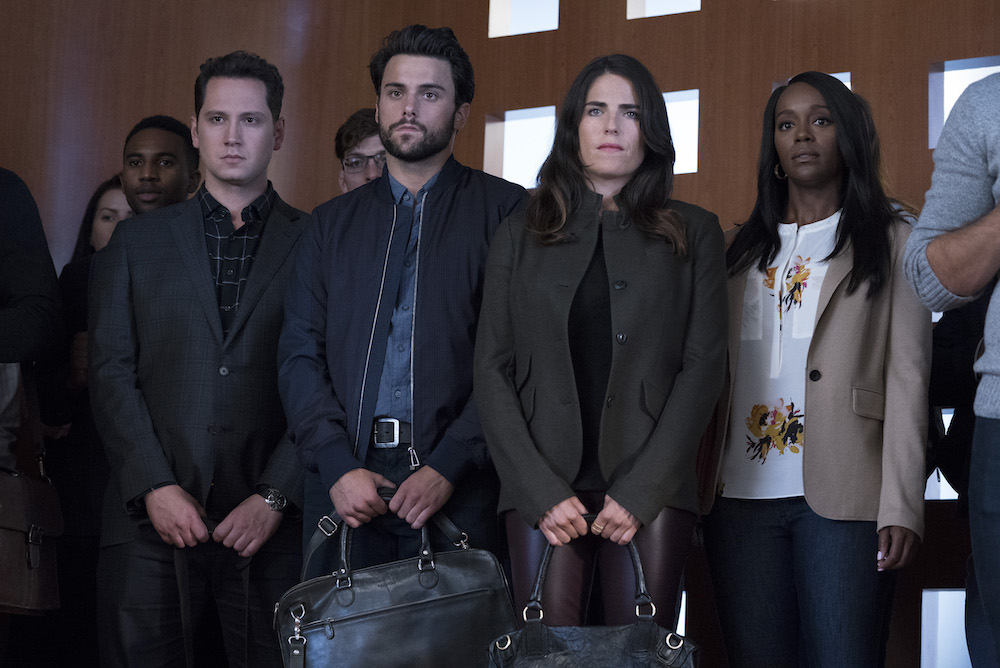 Photo: 

ABC/Mitch Haaseth
School is back in session and murder's on the agenda…but don't get too comfortable with that because a jump in the timeline is set to turn everything you know about Hot to Get Away with Murder upside down. Our Queen Viola Davis is back and you should have learned by now you're powerless to resist getting drawn into her twisted world.
Watch How to Get Away With Murder this Thursday on ABC.
From ABC:
Annalise selects students for her new legal clinic at Middleton and juggles job offers from competing firms, all while the Keating 4 attempt to move on from last semester's turmoil. And in a startling flash-forward, a new mystery is introduced and it shakes things up for everyone.
—
The Cool Kids
"Pilot" – Series premiere
Fri Sept 28 – 8:30PM
On FOX
The Cool Kids premieres this Friday on FOX.
From TV Guide:
The premiere of the comedy about a rowdy group of friends who live in a retirement community.
—
WYNONNA EARP
"Daddy Lessons" & "War Paint" – Season 3, Episodes 11 & 12
Fri Sept 28 – 9PM
On SYFY
Catch Wynonna Earp every Friday on SYFY.
From NBC:
Wynonna has a run in with the Revenants that leads her to an unexpected revelation about the curse. Waverly meets an important figure from her past and Nicole tries to evacuate Purgatory, before it's too late.
The Pledge Moon looms over Purgatory as Wynonna and Waverly must find a way to end the family curse before their demonic foe puts an end to the Earp line – and humanity – once and for all.
—
Bob's Burgers
"Just One of the Boyz 4 Now for Now" – Season 9 premiere
Sun Sept 30 – 8:30PM
On FOX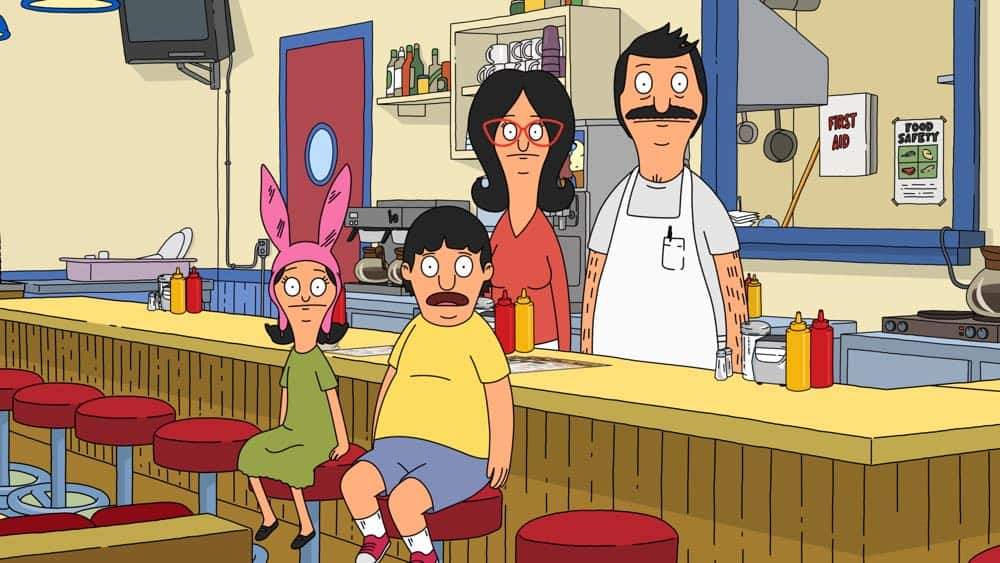 Photo: FOX
Is there anything more heartwarming than Bob's Burgers? The beloved cartoon is back for another round and this time it's got us saying, "oh, Tina" (Dan Mintz). The eldest Belcher daughter is taking her boy-crush obsession too far again (even for her) but it's okay because he's totally the one. Right? You'll get to see more of Boyz 4 Now and their tunes are worth every moment of second-hand embarrassment. Yup, season 9's back to remind you that when the Belcher family go in, they go all in, and you'll be cheering them on every step of the way.
Get into season 9 of Bob's Burgers this Sunday on FOX.
From TV Guide:
Convinced she's met the love of her life, Tina decides to disguise herself as a boy and sneak into the Boyz 4 Now auditions to find him. Back at the restaurant, Teddy asks the rest of the Belcher gang to nurse his baby rat back to health.
—
God Friended Me
"Pilot" – Series premiere
Sun Sept 30 – 8:30PM
On CBS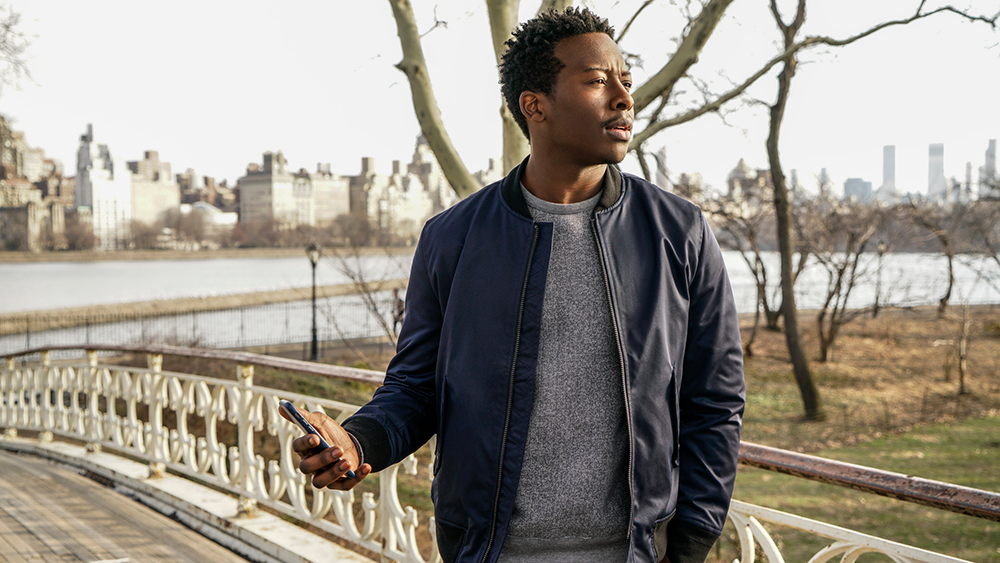 Photo: Jonathan Wenk/CBS©2018 CBS Broadcasting, Inc. All Rights Reserved
This is Bruce Almighty for the millennial age—it's a little bit Touched By An Angel and a lot Joan of Arcadia. Miles Finer (Brandon Michael Hall) runs a podcast telling people that God doesn't exist (which is totally not a rebellion against his reverend father, right?). But when he gets a (persistent) Facebook friend request from "God" it leads him to search out new "Friends" and work to have a positive impact on their lives. Through this mysterious account he saves a man and helps a journalist named Cara (Violett Beane) reconnect with a family member—who just happens to connect to his own mother. It's an intriguing premise that hooks you in instantly; the pilot wastes no time in throwing in the religious element and dances along the line between cynical [read: realist] and belief [read: spiritual]. First up: Is God Catfishing Miles? Is He in New Jersey?! Like we said, millennial (and we're here for it). Brandon Michael Hall is an endearing lead and you can already see the layers CBS is looking to unfold in his backstory as the show goes on. God Friended Me sparks interesting conversations about spiritualism and grand design, religion and science, social media and the age of digital connection to bring something entirely new to the table.
Watch the pilot of God Friended Me this Sunday on CBS.
From CBS:
GOD FRIENDED ME is a humorous, uplifting drama about Miles Finer (played by Brandon Micheal Hall), an outspoken atheist whose life is turned upside down when he receives a friend request on social media from God and unwittingly becomes an agent of change in the lives and destinies of others around him. GOD FRIENDED ME will premiere this fall on Sunday, Sept. 30, 8:30-9:30 PM ET/PT on the CBS Television Network.