This week: The Good Place Presents: The Selection, American Horror Story: 1984, A Little Late with Lilly Singh, The Paley Center
Salutes The Good Place, Why Women Kill, Disenchantment,
Titans, Pennyworth, Preacher
The Good Place Presents: The Selection
Now streaming
On NBC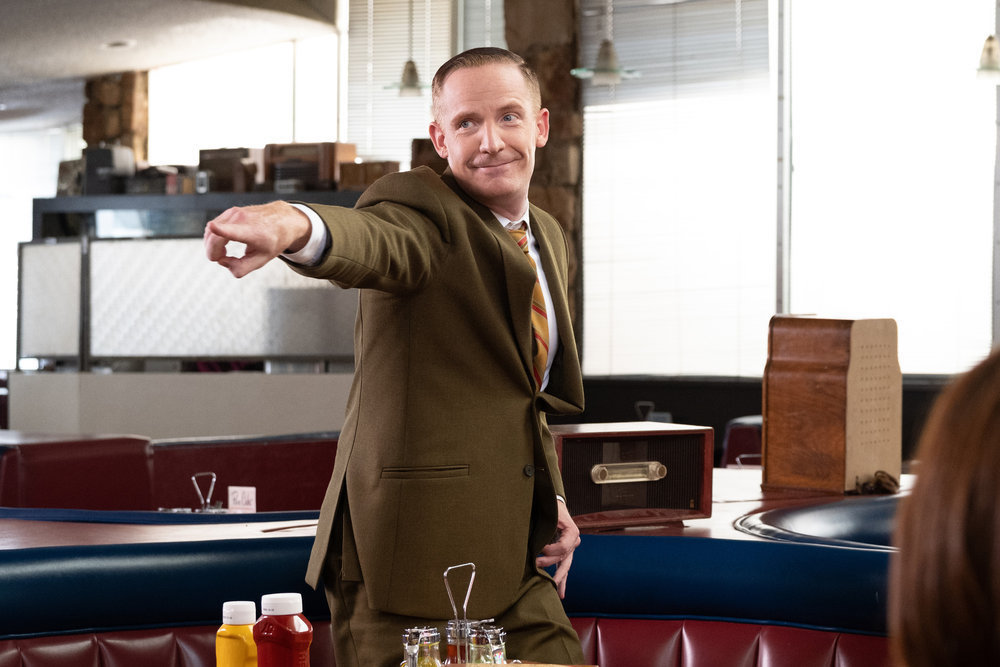 If you've been jonesin' for some The Good Place (and we know you have), you have six mini-webisodes to tide you over until season 4 debuts on September 26th. And this time, we're heading to The Bad Place (for real). Shawn (Marc Evan Jackson) has to decide on four new humans to take part in The Judge's (Maya Rudolph) experiment to see if the Good/Bad Place point system is fair. These new test subjects have to tread the line between dictator and the point-system-celebrity, Doug Forcett (Michael McKean). So, y'know, they have to be as terrible as any regular human. Thing is, "How do you pick just four turds from a massive pile of dookie?" Shawn and his team of demons go through their own vetting process (and they can't pick any boyband managers, dammit!). This set of teasers will get you forking excited for the new season of The Good Place…even if it makes you never want to eat again. Good work, demons. You'll be left giggling as you realize: Hell really is in Conference Room C.
Watch The Good Place Presents: The Selection on the NBC app.
From NBC:
The series features demon Shawn (Marc Evan Jackson) and his heinous cohorts as they decide which deceased humans to send to Michael's (Ted Danson) newly formed afterlife neighborhood to thwart his benevolent plan. Written by the talented staff that creates the critically beloved series, "The Good Place Presents: The Selection" expands the story in a way that's both easily bingeable and
devilishly satisfying.
—
American Horror Story: 1984
"Camp Redwood" – Season 9 premiere
Wed Sept 18 – 10PM
On FX
American Horror Story returns to FX on Wednesday.
From FX:
In the summer of 1984, five friends escape Los Angeles to work as counselors at Camp Redwood. As they adjust to their new jobs, they quickly learn that the only thing scarier than campfire tales is the past coming to haunt you. American Horror Story: 1984 is the ninth installment of the award-winning anthology series created by Ryan Murphy and Brad Falchuk.
—
A Little Late With Lilly Singh
The Primetime Special
Wed Sept 18 – 10PM
On NBC
A Little Late With Lilly Singh debuts on Wednesday on NBC.
From NBC:
"A Little Late with Lilly Singh" will be a half-hour program with an array of guests. Singh will conduct in-studio interviews as well as create and star in pre-taped comedy sketches and signature segments.
—
The Paley Center Salutes The Good Place
Thurs Sept 19 – 9PM
On NBC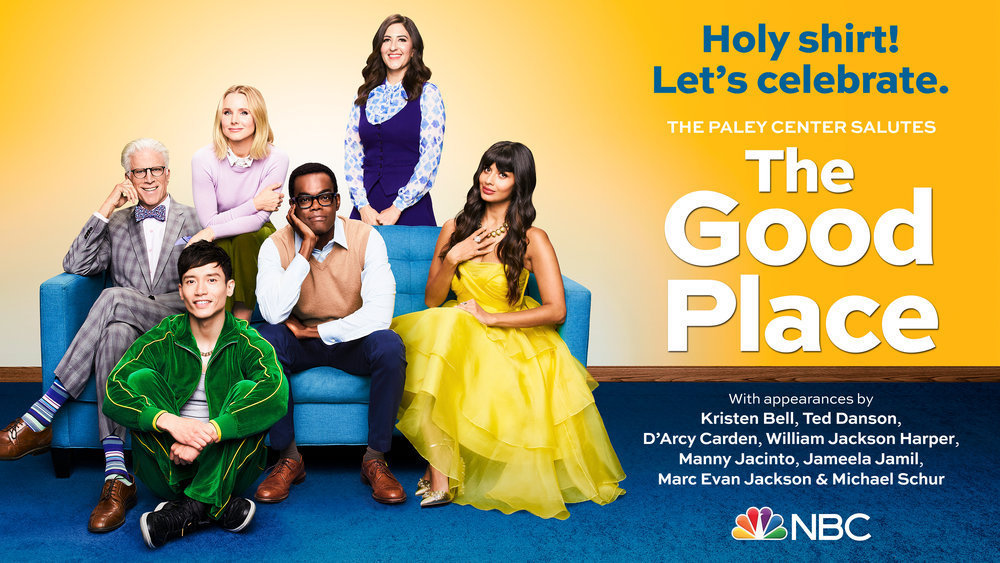 Need even more Good Place? NBC has got you, boo. Turn on this highlight reel featuring some of your fave moments along with interviews with the cast and crew. And don't forget to prepare your massive pot of Peeps chili so it's nice and disgusting for season 4's debut on September 26th!
Catch The Paley Center Salutes The Good Place on NBC on Thursday.
From NBC:
In anticipation and celebration of the fourth and final season of NBC's critically applauded and Emmy Award-nominated comedy, the network and The Paley Center for Media are collaborating on the hourlong special "The Paley Center Salutes The Good Place," scheduled to air Thursday, Sept. 19 at 8 p.m. ET/PT.
Comprised of the best moments, hilarity and wit from the show's first three seasons, "The Paley Center Salutes The Good Place" will feature interviews with the show's stars – Ted Danson, Kristen Bell, William Jackson Harper, Jameela Jamil, Manny Jacinto and D'Arcy Carden – as well as with creator Michael Schur. In addition, the show will offer rarely seen behind-the-scenes footage.
—
Why Women Kill
"Practically Lethal in Every Way" – Season 1, Episode 7
Thurs Sept 19
On CBS All Access
Watch Why Women Kill on CBS All Access on Thursday.
From CBS All Access:
Why Women Kill details the lives of three women living in three different decades: a housewife in the '60s, a socialite in the '80s, and a lawyer in 2019, each dealing with infidelity in their marriages. The series will examine how the roles of women have changed, but how their reaction to betrayal… has not.
—
Disenchantment
Part Two
Fri Sept 20
On Netflix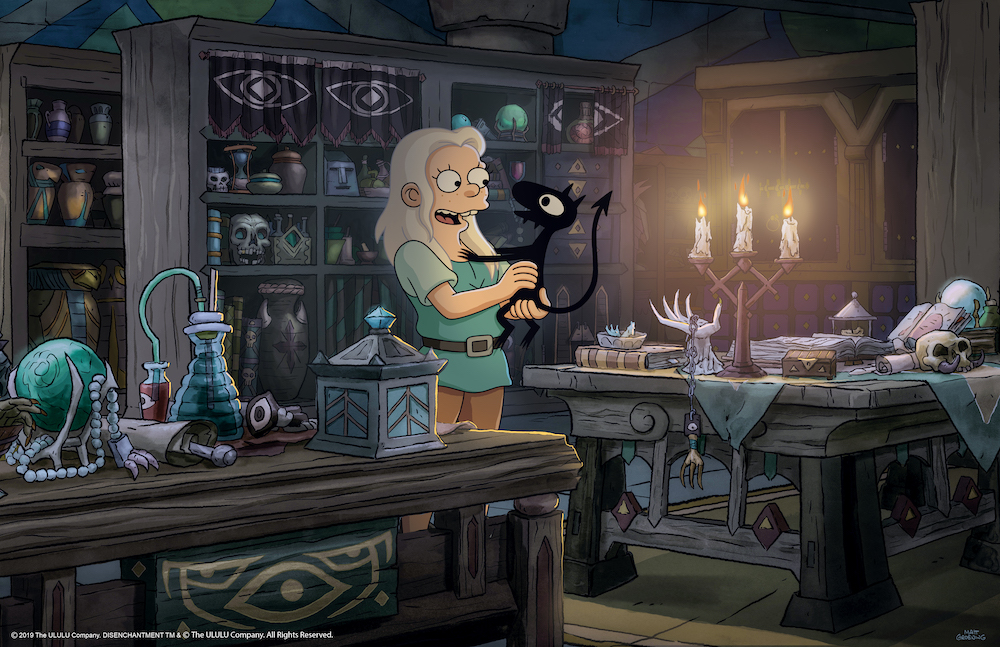 Disenchantment was a slow burn in season one—it was very different from Matt Groening's other works, even if you could instantly tell it came from him. But while the worldbuilding and weirdness took some getting used to, season two is much more settled. You'll head straight back into the life of Bean, who made some questionable decisions and is now seeing the fallout. She may have chosen to side with her mother once upon a time but she soon comes to learn that her family has more skeletons in the closet than she realized. Bean must repair her relationships and return to Dreamland in order to save the realm. This season is very much about family—whether it's finding friends who become family or reigniting broken blood ties—and Disenchantment will take you on a medieval rollercoaster of entertaining quests to reach a satisfying (if a little bumpy) resolution.
Disenchantment is back on Netflix on Friday.
From Netflix:
Picking up where we left off, Disenchantment Part Two delves deeper into the un-fairytale's mythology and explores faraway worlds well beyond Dreamland. But one question remains: Have we really seen the last of the beloved Elfo?
—
Titans
"Ghosts" – Season 2, Episode 3
Fri Sept 20
On DC Universe
Titans streams on DC Universe on Friday.
From DC Universe:
With the reemergence of Dr. Light (recurring guest star MICHAEL MOSLEY), the old Titans reluctantly return to Titans Tower to strategize against their old enemy. But the secrets of the Titans' past threaten to tear apart this newly formed team from within. While the old Titans question Dick's acceptance of Rose Wilson into their midst, the new Titans start to wonder about the unspoken tragedy that disbanded the group years before. Meanwhile, an old friend from Kory's home planet of Tamaran comes to Earth with an urgent mission.
—
Pennyworth
"Marianne Faithful" – Season 1 finale
Sun Sept 22
On Epix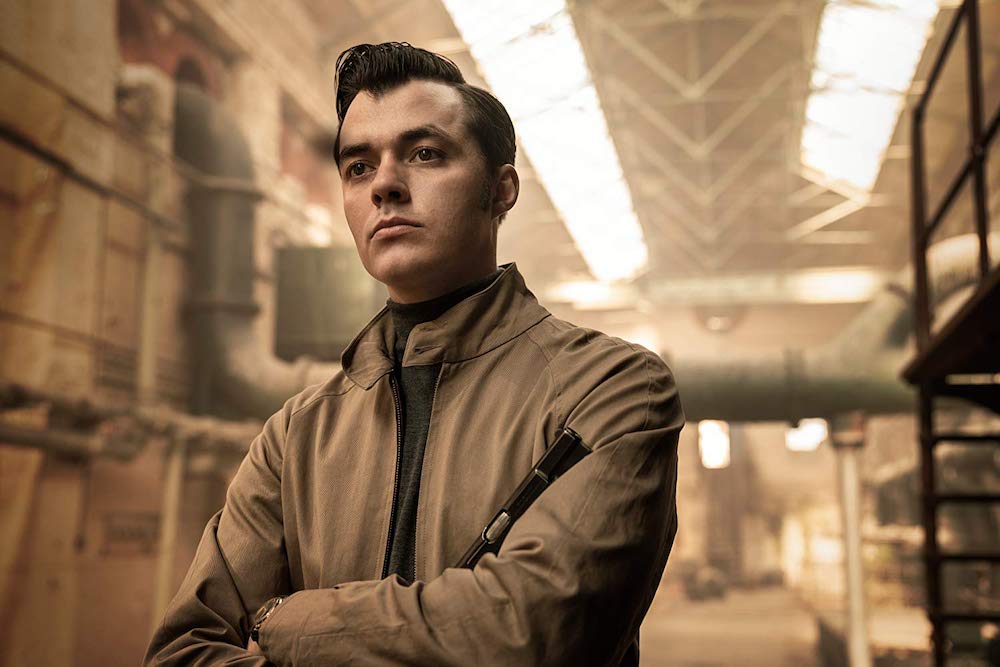 The Queen (Jessica Ellerby) has been taken hostage! Treason! And she's forced to make a declaration that will have all of England spilling their tea in horror. It's officially anarchy in the UK and Pennyworth has never looked so thrilling because of it. Martha (Emma Paetz) and Thomas (Ben Aldridge) call upon Alfie (Jack Bannon) to help save the nation. He takes his duty to the royal family a little too seriously (how dare you sully her majesty's good name, Alfred!). Meanwhile Thomas realizes his feelings for Martha aren't all strictly business and things get awkward. With a plot to commit something even more sinister than treason afoot, it's up to Alfie to find out who's really on his side…
Stream Pennyworth every Sunday on Epix.
From Epix:
When the Queen is abducted in the season finale, Alfred must take a side in the struggle. Meanwhile, Lord Harwood uses those closest to Alfred to remove him from the game.
—
Preacher
"Overture" – Season 4, Episode 9
Sun Sept 22 – 10PM
On AMC
Preacher airs on AMC on Sunday.
From AMC:
Jesse, Tulip, and Casiddy mount one final assault on Masada as the Apocalypse Revue begins.