This week: Patriot Act with Hasan Minhaj, Young Justice: Outsiders, Pose, Four Weddings and a Funeral, Grown-ish, The Handmaid's Tale, Wu Assassins, Glow, The Family, Pennyworth, Claws,
City on a Hill, Preacher
Patriot Act with Hasan Minhaj
"The Dark Side of the Video Game Industry" – Vol 4 premiere
New episodes Sunday
On Netflix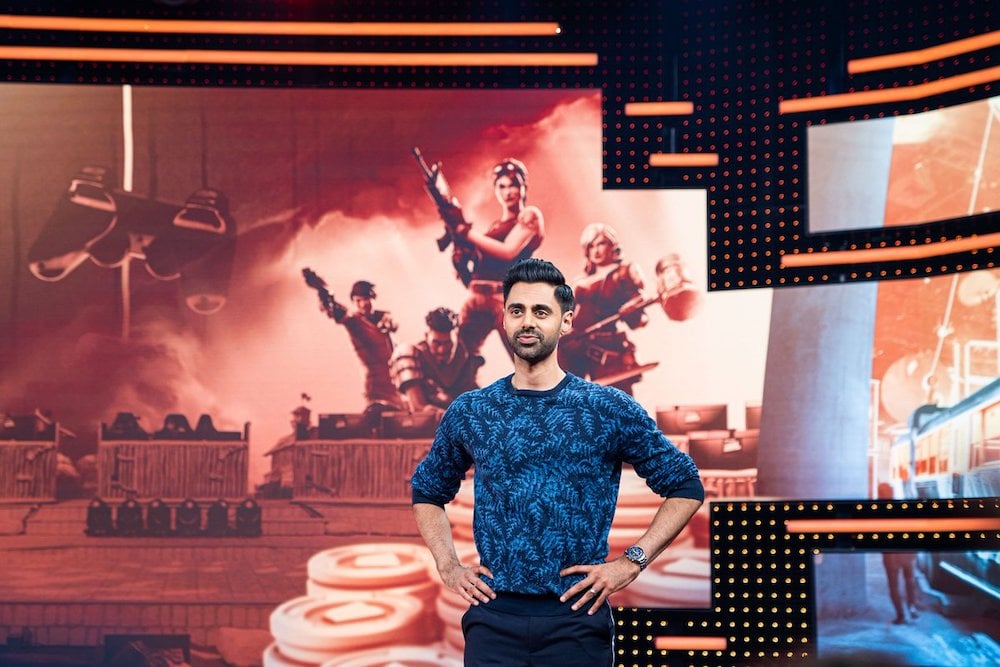 Video games have been in the news lately, whether it's about the Fortnite World Cup or the dangerously incorrect and fabricated link between first person shooter games and the gun violence epidemic in America. With Patriot Act's return for vol. 4, Hasan Minhaj tackles a different story: The working conditions at game design companies. In a notoriously sexist and cutthroat industry it's no surprise that most employees don't enjoy long careers. But it is still shocking to hear the details of what workers endure in the office. Minhaj digs into the industry's attempt to unionize and why it's such an important and groundbreaking step to take. Of course, the episode has plenty of tech-driven laughs but it's still an eye-opener—shoutout to Patriot Act's graphics team for always being stellar in making jokes land. "The Dark Side of the Video Game Industry" proves once again how important shows like Patriot Act are in making us aware of problems that don't get the coverage they deserve.
Stream new episodes of Patriot Act with Hasan Minhaj every Sunday.
From Netflix:
Video games are bigger than ever, but the people who make them are often exploited. Hasan takes a look at the darker side of the gaming industry.
—
Young Justice: Outsiders
"Unknown Factors" – Episode 21
Tues Aug 6
On DC Universe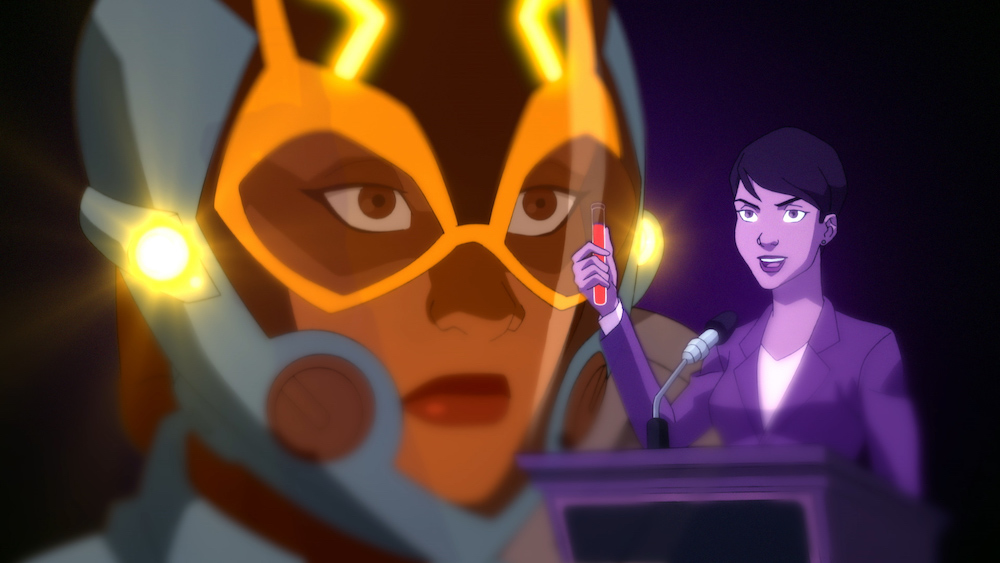 Young Justice: Outsiders has always been about family bonds and this week's episode focuses on how strong they can be when they're authentic. It also wickedly displays how dangerous those bonds can be when they're falsely manipulated. Karen and Malcolm are about to bring a new life into the world, which opens up a discussion about metagenes. With Karen's groundbreaking work on genomes, it almost seems possible that her baby could be the future of meta-science. But, before anyone can get into that grey area, there's a problem that sees our Bumblebee jump into super-mom mode (Karen & Malcolm are both so ready to be parents. Can they adopt us?). Speaking of parents: Granny is showing she ain't mama material with her latest attack. Kaldur'ahm attempts to extract some of Gretchen's prisoners who she's reprogrammed in the creepiest way possible. Ooh, Granny's so good at being bad. Once again we have to applaud Young Justice: Outsiders for showing us what family truly means—no matter how you came to be a part of the circle.

Stream Young Justice: Outsiders every Tuesday on DC Universe.
From DC Universe:
Dick Grayson and Jefferson go after Gretchen Goode (DEBORAH STRANG) – only to encounter the ominous Overlord.
—
Pose
"Revelations" – Season 2, Episode 8
Tues Aug 6 – 10PM
On FX
Watch Pose every Tuesday on FX.
From FX:
Relationships are irreparably damaged when Damon reveals the secrets others have been hiding.
—
Four Weddings and a Funeral
Episode 5
Wed Aug 7
On Hulu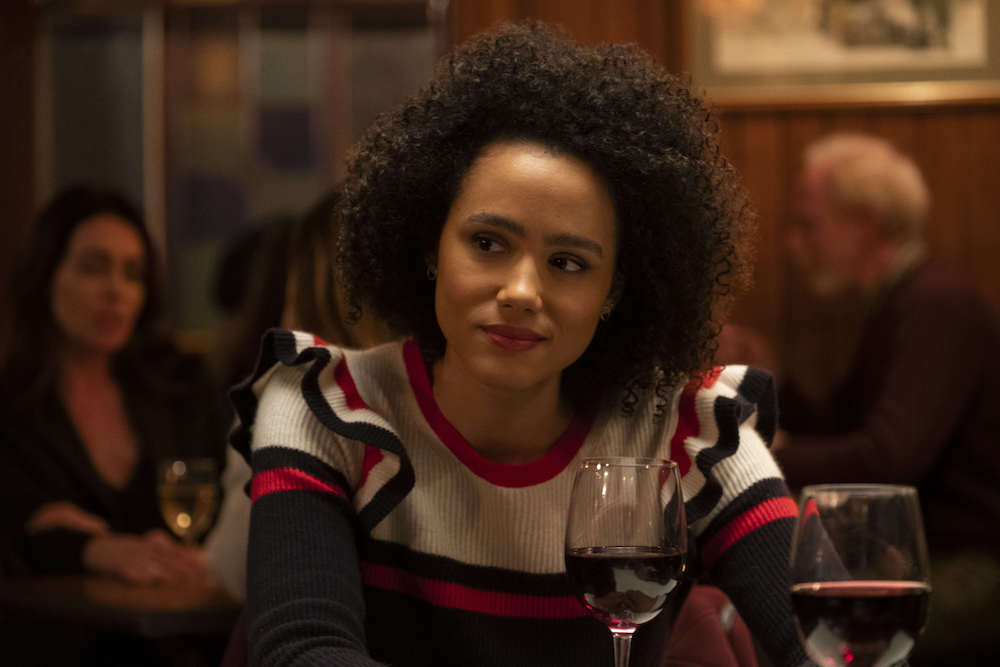 It's the morning after and each of our characters are facing some major realizations. Maya (Nathalie Emmanuel) and Duffy (John Reynolds) wake up in bed together with completely different feelings about where they are emotionally. At least Maya has Ainsley (Rebecca Rittenhouse) to crack some jokes and give her some much needed girl talk. Although Ainsley might need some girl talk of her own when a rude yet irresistibly charming stranger shows up at her store. Ooh, the sparks are real! Speaking of new "friends", Zara (Sophia La Porta) is on the (very public) rebound, appearing on the show Love Chalet (yes, it's exactly like Love Island meets The Bachelor…set in a giant snow-covered chalet full of men wearing Uggs and not much else). Honestly, if Love Chalet was a real reality show we'd be as obsessed as Craig (Brandon Mychal Smith) is with emotionally torturing himself. We'll settle for being obsessed with Four Weddings and a Funeral—this brilliant take on Richard Curtis' classic is becoming a classic in its own right.
Stream Four Weddings and a Funeral on Hulu on Wednesday.
From Hulu:
Craig becomes obsessed with Zara's reality show. Duffy tries not to screw things up with Maya. Ainsley meets an exciting new client who could help save her business… as well as the client's horrible ex-husband, Bryce (guest star Dermot Mulroney).
—
Grown-ish
"Dreams and Nightmares" – Season 2, Episode 21
Wed Aug 7 – 8PM
On Freeform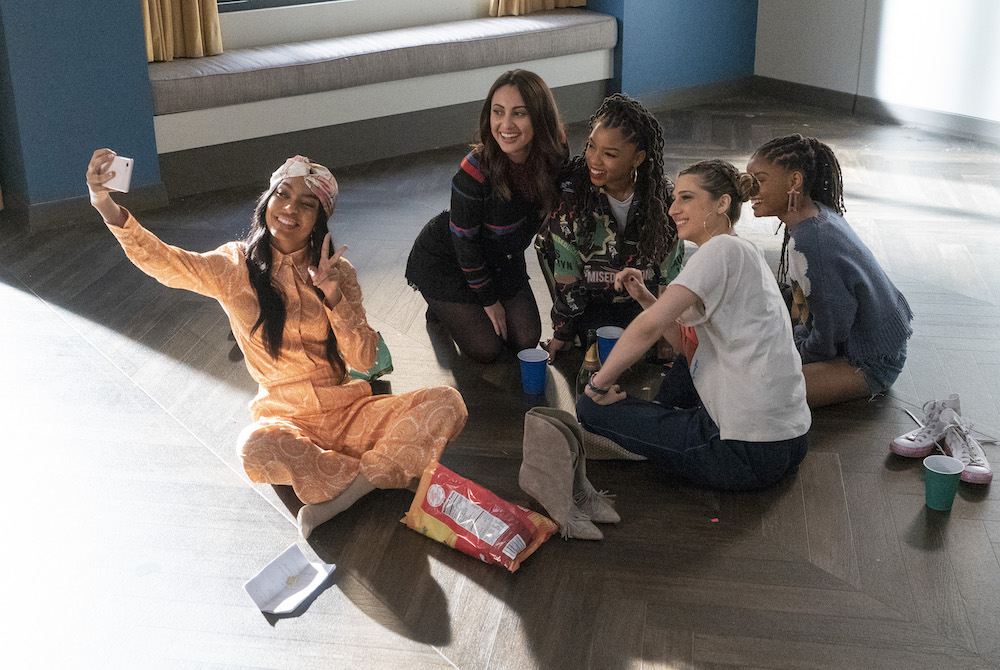 What happens if accepting a dream job triggers a fight with your significant other? Sure, being strong and independent means no one should hold you back but, the truth is, matters of the heart are so much more complicated than that. Especially when the boy who has your heart is really great at negging. With their sophomore year coming to an end, change has hit Grown-ish and it's time for all our crew to move in new directions. Shoutout to Zoey (Yara Shahidi) and the rest of our girls for taking losses and turning them into something positive. And shoutout to Grown-ish for setting up the next season with impeccable style and a whole lotta feels. Ooh, we're thrilled just thinking about what's next.
Grown-ish airs on Freeform on Wednesday.
From Freeform:
As the gang's sophomore year ends, bottled up emotions start to unravel, causing rifts in friendships, relationships, and some interesting reconciliations.
—
The Handmaid's Tale
"Sacrifice" – Season 3, Episode 12
Wed Aug 7
On Hulu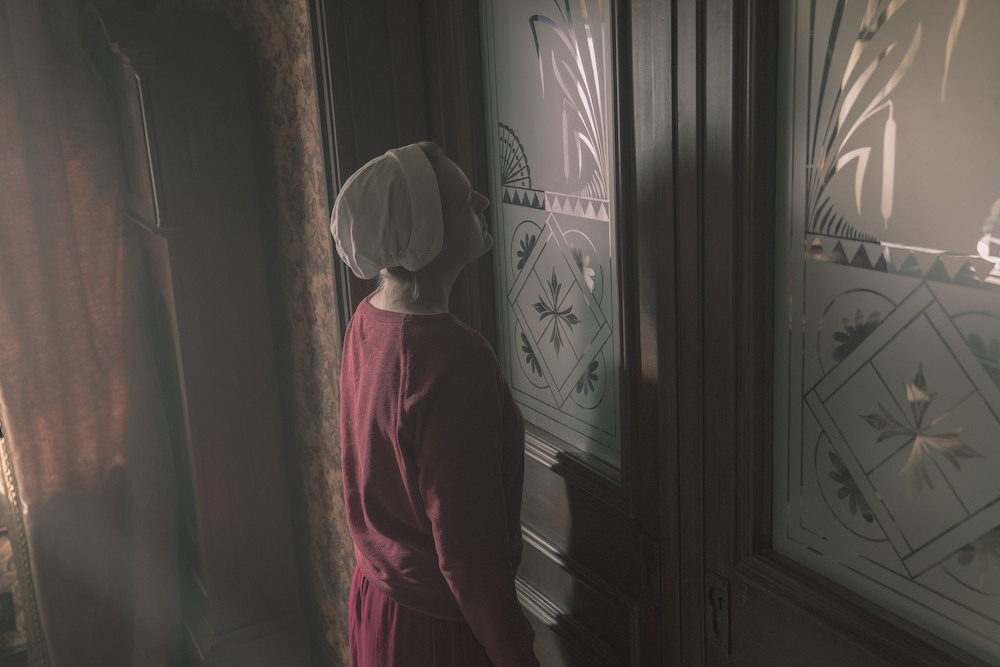 With Serena (Yvonne Strahovski) and Fred (Joseph Fiennes) detained, the tide is turning in Gilead. The outside world is finally starting to take action and it will chill you how quickly the major players in The Handmaid's Tale turn on each other—on both sides of the conflict. June (Elisabeth Moss) is so close to achieving her plan to rescue 52 children from Gilead but the waiting is putting everyone involved on edge. And it only takes one person to crack and bring the entire operation down. "The waiting is the worst part" is a phrase you'll think of repeatedly as you watch this country teeter on the verge of revolution. There's no way for you to know how this will go…and you won't be able to tear your eyes from the screen until you do.
Stream new episodes of The Handmaid's Tale
on Hulu every Wednesday.
From Hulu:
A major change rocks the entire Lawrence household. Luke and Moira adjust to new arrivals in Canada.
—
Wu Assassins
Season 1
Thurs Aug 8
On Netflix
Wu Assassins arrives on Netflix on Thursday.
From Netflix:
Wu Assassins follows Kai Jin, a young Chinatown chef in present day San Francisco, as he becomes entangled with the Chinese Triad's pursuit of deadly ancient powers known as the "Wu Xing." After an encounter with a mystical spirit, Kai reluctantly becomes the Wu Assassin, using his enhanced martial arts skills to recover supernatural powers from five modern day criminals threatening to use them to destroy the world.
—
Glow
Season 3
Fri Aug 9
On Netflix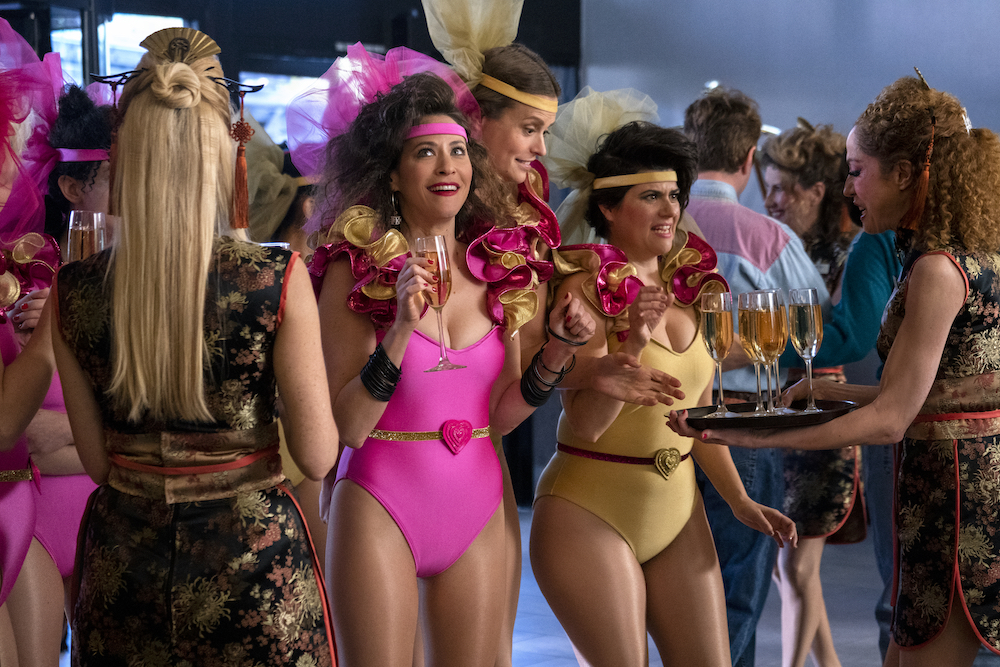 Our beloved Gorgeous Ladies of Wrestling are back and performing onstage at the Fan-Tan casino in Vegas! The glitz & glamor of their well-rehearsed show may sparkle in the spotlight but behind the scenes the team are questioning if this is really their dream. This season makes sure each character gets their time to shine, giving the ladies more room to grow. Debbie (Betty Gilpin) works on repairing her relationship with Ruth (Alison Brie) which presents challenges and sweet moments that will move you. Bash (Chris Lowell) and Rhonda (Kate Nash) figure out if their sham marriage could actually turn into something real. Glow S3 digs deep into the issues of body image and addiction, maintaining relationships while still growing and, most of all, honesty in a time where keeping up a smile and a fierce pose in the ring seems most important.
Glow returns to Netflix on Friday.
From Netflix:
Season 3 follows the ladies of GLOW as they take the Vegas strip by storm. Now headliners at the Fan-Tan Hotel and Casino, the women quickly realize Sin City is much more grind than glitter. Ever the team cheerleader, Ruth's passion for the show begins to take a backseat to her growingly complicated personal life. Debbie is making headway as a producer, but continues to be consumed with guilt over the distance between her and her son. As their residency wears on, the lines blur between performance and reality, and the cast find themselves struggling with their own identities both in and outside of the ring.
—
The Family
Season 1
Fri Aug 9
On Netflix
Watch The Family on Netflix on Friday.
From Netflix:
Every February, on the first Thursday, at the same hotel, dignitaries and guests from 100 countries gather in America's capital for a blessing. While more than 3,000 people attend the National Prayer Breakfast — including every U.S. president since Dwight Eisenhower — the host organization has long shrouded itself in secrecy. Technically, it's called The Fellowship, but former "brother" members like New York Times bestselling author Jeff Sharlet know the group as The Family. As he learned firsthand and documented in The Family: The Secret Fundamentalism at the Heart of American Power, The Family believes the separation of church and state is unnecessary, and political affiliation is irrelevant. The Family grooms and supports leaders, teaching them that the Bible is a story about power, not mercy – that leaders are chosen by God, not elected. Directed by Jesse Moss, executive produced by Oscar winner Alex Gibney and with unprecedented participation from members of the organization, The Family is a five-part doc series examining the sophisticated, successful tactics its affiliates use to influence policy-making around the globe. Part investigation and part personal journey, the five episodes uncover The Fellowship's involvement in widespread political scandals, the notorious C Street house and investigate how the immensely private organization works with the current administration.
—
Pennyworth
"Martha Kane" – Season 1, Episode 3
Sun Aug 11
On Epix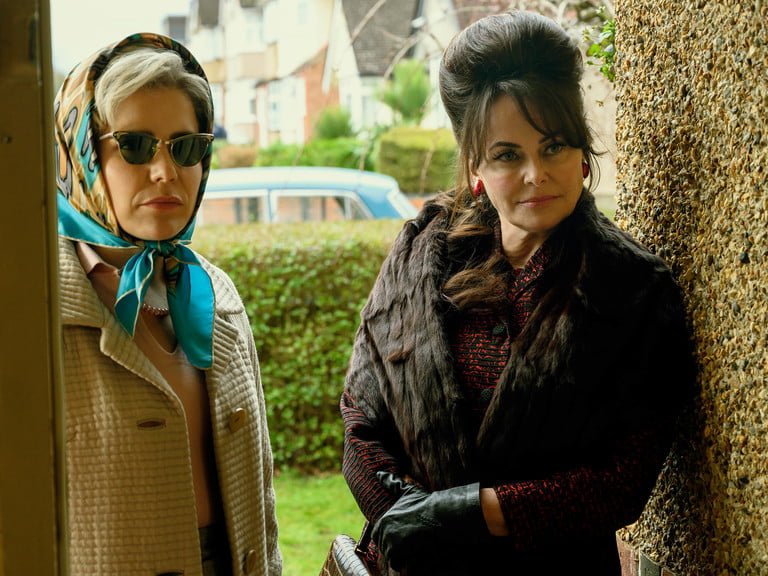 Alfred (Jack Bannon) seems to have a lot going for him and has high hopes because of it. Three episodes in—or if you have any knowledge of the DC character whatsoever—and it's obvious that his good fortune won't last. Rejected by his sweetheart's family, he needs money and a new chance to start his life with Esmé (Emma Corrin). Enter: Martha Kane (Emma Paetz). For those of you into comics, you'll know Alfred is about to embark on a new adventure. Martha is a photojournalist who hires him for a dangerous mission that she won't reveal much about. She's far more formidable than Alfie could ever be and that's what makes the friction between them turn into sparks. Pennyworth takes you back to post-war London in all its charm and grittiness—historical accuracy be damned—which is visually enjoyable even if there's not much substance below the surface.
Stream Pennyworth every Sunday on Epix.
From Epix:
Alfred accepts an assignment from photojournalist Martha Kane that turns increasingly dangerous.
—
Claws
"Finna" – Season 3 finale
Sun Aug 11 – 9PM
On TBS, TNT
Watch Claws every Sunday on TBS & TNT.
From TBS:
Just when the crew thought that they could boss up, fate takes a turn on Desna and Roller. As the walls close in on Desna's Queendom, she is forced to make a choice no one would have expected.
—
City on a Hill
"The Deaf Sage of Pompeii" – Season 1, Episode 9
Sun Aug 11 – 9PM
On Showtime
All new City on a Hill premieres on Showtime every Sunday.
From Showtime:
When an unlikely source confides in Decourcy, the Massachusetts State Police hatch a plan that promises arrests without the help of the FBI. However, keeping out of the way is not exactly Jackie's strong suit. The Genesis Coalition pitches a new strategy to curb Boston's crime rate. Jenny opens up about her past to a sympathetic ear.
—
Preacher
"Deviant" – Season 4, Episode 3
Sun Aug 11 – 10PM
On AMC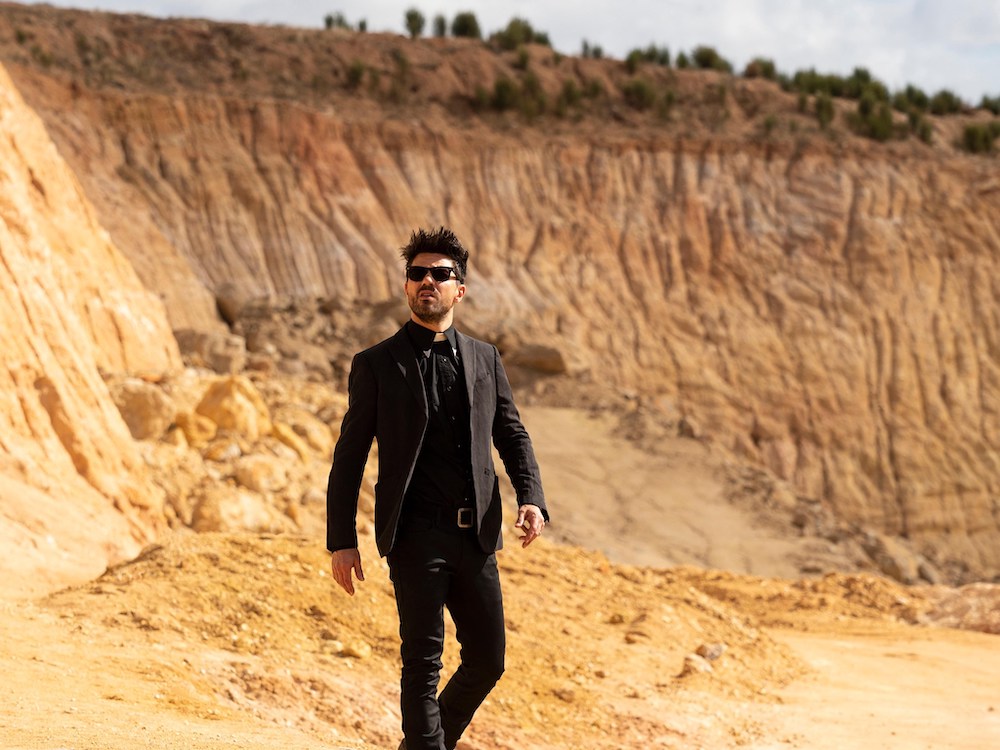 Guilt is a powerful thing. It can cause the wrong people to beat themselves up (or get beaten up…or, in this show's case, have body parts shaved off) because they think they deserve it. Guilt can put others on a long and winding road to carry out the Lord's work. Depending on which character you ask, "the Lord" could be from above or below (or Masada). Jesse (Dominic Cooper) heads to a particularly depraved part of the world to continue his mission as Preacher. This trip will F you up just as much as it does Jesse—the visuals are as disturbing as they are intricately designed. The proposition he receives will leave you even more F'd up. Meanwhile Cassidy (Joseph Gilgun) goes through his own F'd up version of grief as he begins to accept his fate at the hands of the Grail. This gives us a glimpse into his past which will both break your heart and make you gag. Tulip (Ruth Negga) hasn't given up on Cass, though, but her attempt to rescue him lands her in a hospital bed. She's fine, y'all, but her doctors are about to need beds of their own. As our crew gets closer to their own goals, this episode of Preacher reminds us that the ones on a mission to stop them are never more than a few steps behind. That's what makes this show so thrilling.
Preacher airs on AMC on Sunday.
From AMC:
In her headfirst attempt to rescue Cassidy Tulip may have bitten off more than she can chew, and she must reckon with the most terrifying thing she can imagine: psychiatric care. As his hopes of escape fade, Cassidy reflects on decisions he made one hundred years ago. Meanwhile the Saint of Killers is closing in on Jesse.