This week: Invader Zim: Enter the Florpus, Patriot Act with Hasan Minhaj, Young Justice: Outsiders, Pose, Four Weddings and a Funeral, This Way Up, 13 Reasons Why, Why Women Kill,
Pennyworth, Preacher
Invader Zim: Enter the Florpus
Now streaming
On Netflix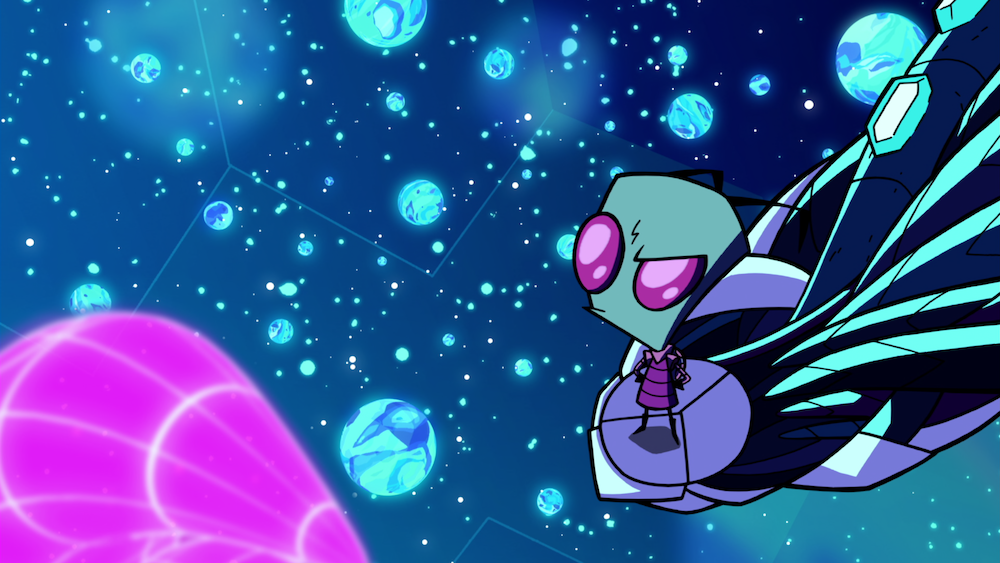 When the Almighty Tallest sent Zim to planet Earth on a phony mission to enslave the human race, in the Nickelodeon animated series Invader Zim (2001), he took it very seriously; they forgot about him completely. When the show by Jhonen Vasquez was canceled in 2002 fans were left wondering what would become of the alien invader and his arch-nemesis Dib Membrane. Well, Zim has been hiding in a toilet this whole time. Meanwhile Dib was locked in his room growing grossly connected to his chair. When Zim finds out that the Almighty Tallest aren't actually coming to earth he's crushed. So much that the subsequent measures he takes to get their attention might be the end of Earth as we know it. Will Zim and Dib work together? Will the Almighty Tallest ever appreciate Zim's fervor for invasion? How bad do both our heroes stink? AND is it really possible to hide in a cheesy nacho cocoon? With Vasquez guiding the Florpus, the movie looks exactly like the Zim we all know and love. It's a fantastic story that ties up the loose ends and keeps you laughing along the way. Now quick say Florpus five times fast without knocking yourself into an alternate universe… (by Sarah Madden)
Watch Invader Zim: Enter the Florpus on Netflix.
From Netflix:
Zim discovers his almighty leaders never had any intention of coming to Earth and he loses confidence in himself for the first time in his life, which is the big break his human nemesis, Dib has been waiting for.
—
Patriot Act with Hasan Minhaj
"Why Your Public Transportation Sucks" – Vol 4, Episode 3
New episodes Sunday
On Netflix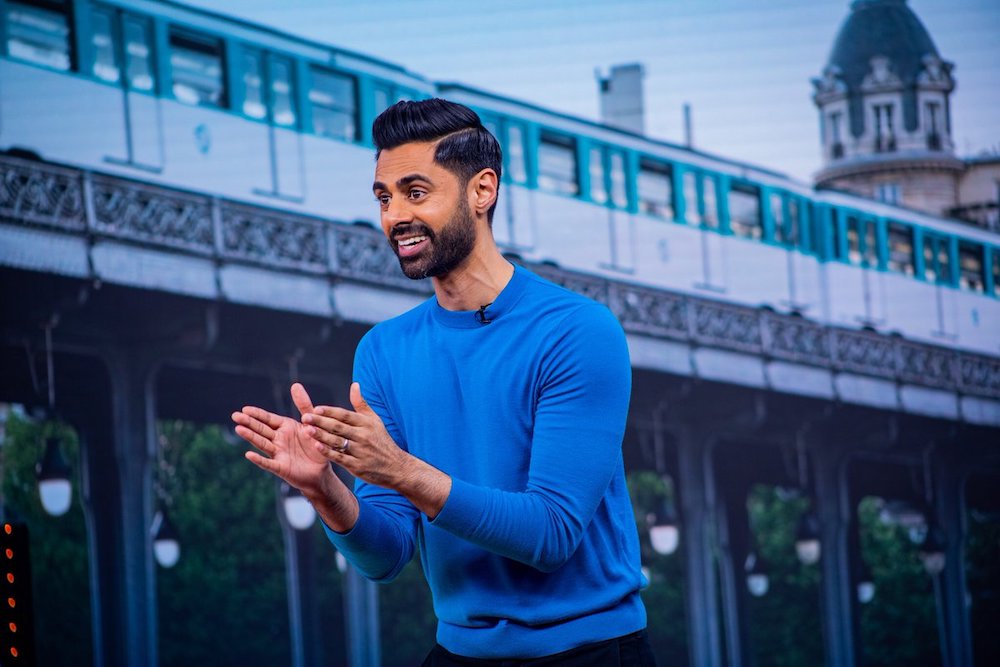 If there's one thing we can all agree on, it's that public transportation SUCKS. The American public transport industry is dying and Hasan Minhaj looks into the hidden forces that are pushing that to happen. He talks about the Koch brothers—who seem to be the villains in every news story lately—and how they're using their money and power to make sure people drive cars rather than use more sustainable travel. This episode of Patriot Act will make you say "boondoggle" more than you'd like (wait for it) but doing so will make you realize how ridiculous and dangerous the current system is. (It'll also make you a tiny bit happier about taking the bus.)
Stream new episodes of Patriot Act with Hasan Minhaj every Sunday.
From Netflix:
Hasan examines how the U.S. government and the Koch brothers are sabotaging plans to revive and expand public transportation as infrastructure crumbles.
—
Young Justice: Outsiders
"Terminus" – Episode 23
Tues Aug 20
On DC Universe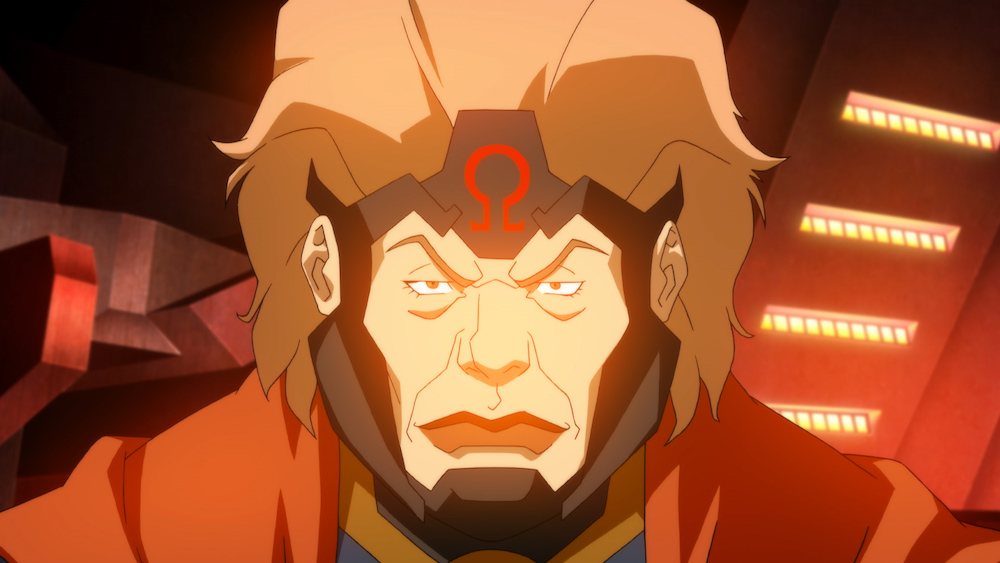 Granny's public pleas to accept her evil plans will make you shudder at the parallels to real life politicians. She knows the power of the media in swaying public opinion…and so do the Justice League. The team grapple with the fallout from protecting the planet—in their line of work there are bound to be innocent casualties and the public isn't always going to understand their decisions. This episode of Young Justice: Outsiders asks how much "the good side" are willing to sacrifice in order to restore peace in the world, even if that means losing everything they've worked for. What other animated superhero show gives you that level of depth? Go, Outsiders, go!
Stream Young Justice: Outsiders every Tuesday on DC Universe.
From DC Universe:
The hunt for Halo is on. Pray the team doesn't find her.
—
Pose
"In My Heels" – Season 2, Episode 10
Tues Aug 20 – 10PM
On FX
Watch Pose every Tuesday on FX.
From FX:
After a medical set back, Blanca struggles to reassemble the House of Evangelista. Meanwhile, Pray Tell confronts old traumas when an exciting new category is proposed.
—
Four Weddings and a Funeral
"The Sound of Music" – Season 1, Episode 7
Wed Aug 21
On Hulu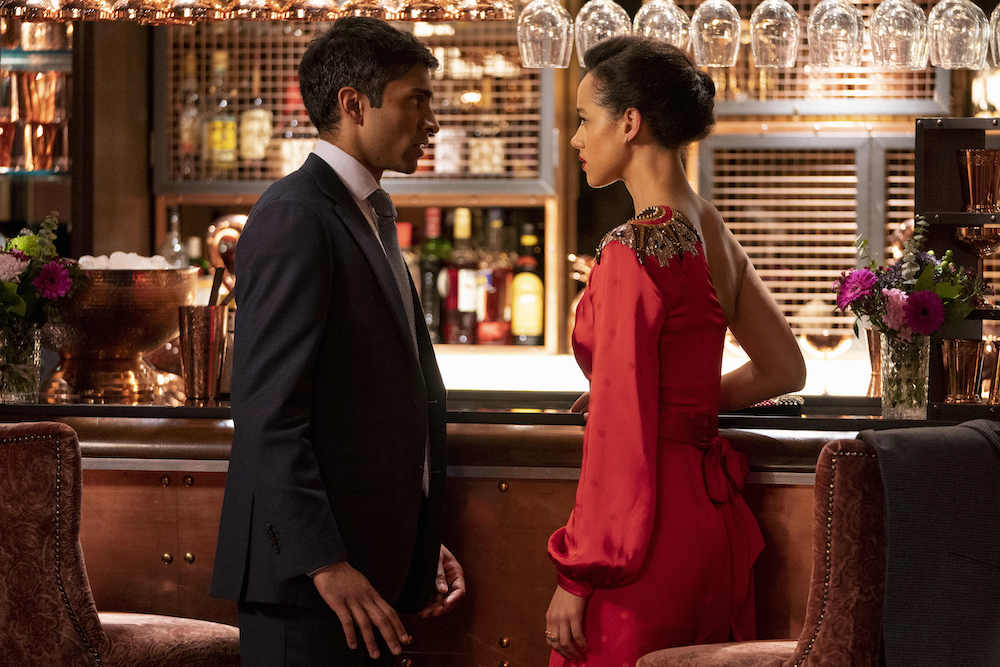 The truth is beginning to tear the friendship group at the seams. As they each deal with the fallout of confessions, Kash (Nikesh Patel) tries to hold his place on the stage together…literally. Meanwhile Maya (Nathalie Emmanuel) is trying to stop Duffy (John Reynolds) from telling Ainsley (Rebecca Rittenhouse) how she feels about Kash. Both girls need a break from going too deep in their feelings, so Tony 2 (Nathan Stewart-Jarrett) takes them out dancing at his favorite gay bar…where they run into Andrew (Alex Jennings). It turns out he has a bigger connection to them than simply being Maya's boss and this realization stings like an appletini to the face. Each member of the gang are at different stages of their individual breakdowns and some are holding it together better than others (looking at you, Duffy). You'll be half-laughing, half-crying at how accurately the show depicts different forms of heartbreak. Even when Four Weddings and a Funeral is at its most over-the-top ridiculous (in all the best ways), the truth behind each interaction and reaction will hit you right in the feels.
Stream Four Weddings and a Funeral on Hulu on Wednesday.
From Hulu:
Maya feels guilty that her work is forcing her to spend time with Ainsley's ex. Andrew and Tony 2 realize they have an unexpected connection. Bryce tries to take his professional relationship with Ainsley to the next level. Gemma gets on Duffy's case about his lazy teaching.
—
This Way Up
Series premiere
Wed Aug 21
On Hulu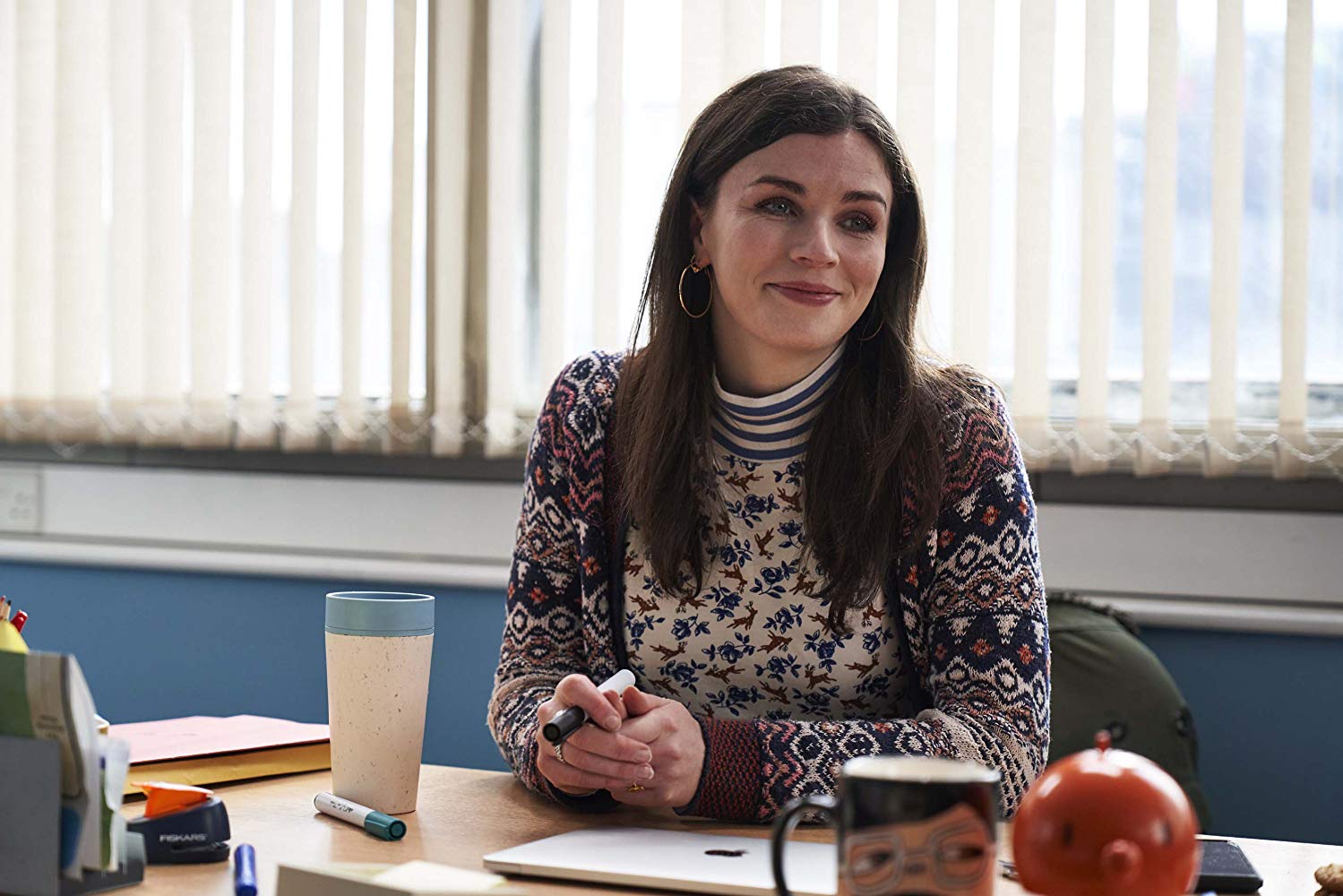 Talking about mental health can be difficult. Particularly when you live in the UK, a place that's typically too repressed to talk about any kind of feelings. ("Stiff upper lip" and all that.) So when Aine (Aisling Bea) has a "teeny little nervous breakdown" the people in her life don't really know how to react…and neither does she. This Way Up follows Aine as she tries to go back to everyday life and make some new connections. Bea is wonderful in her role, bringing levity and snappy humor to the issues her character faces, often coming up against people who don't quite understand her (or her jokes). The show portrays mental health in amongst life's highs and lows with depth and plenty of light to make you feel the full spectrum of what it means to be human.
This Way Up comes to Hulu on Wednesday.
From Hulu:
This Way Up is a comedy about moving on, moving forward and trying to find happiness. Aine, played by Irish writer & comedienne Aisling Bea, is a whip smart English-as-a-foreign language (TEFL) teacher trying to pull her life back together after a "teeny little nervous breakdown", as her sister Shona, played by Sharon Horgan (Catastrophe), worries, not only about her younger sibling, but also about her own life choices. The TEFL school where Aine teaches brings together a room full of characters also trying to find their own hope, direction and happiness in this messy world.
—
13 Reasons Why
Season 3
Fri Aug 23
On Netflix
Stream 13 Reasons Why on Friday on Netflix.
From Netflix:
Eight months after preventing Tyler from committing an unthinkable act at Spring Fling, Clay, Tony, Jessica, Alex, Justin, and Zach find ways to shoulder the burden of the cover-up together while helping Tyler move toward recovery. But when the aftermath of a tumultuous Homecoming game culminates in the disappearance of a football player, and Clay finds himself under police scrutiny, it's up to a shrewd outsider to steer the group through an investigation that threatens to lay bare everyone's deepest secrets. The stakes are raised in this riveting third season of 13 Reasons Why, as the consequences of even the most well-intended actions can alter a life forever.
—
Why Women Kill
"I'd Like to Kill Ya, But I Just Washed My Hair" – Season 1, Episode 2
Thurs Aug 22
On CBS All Access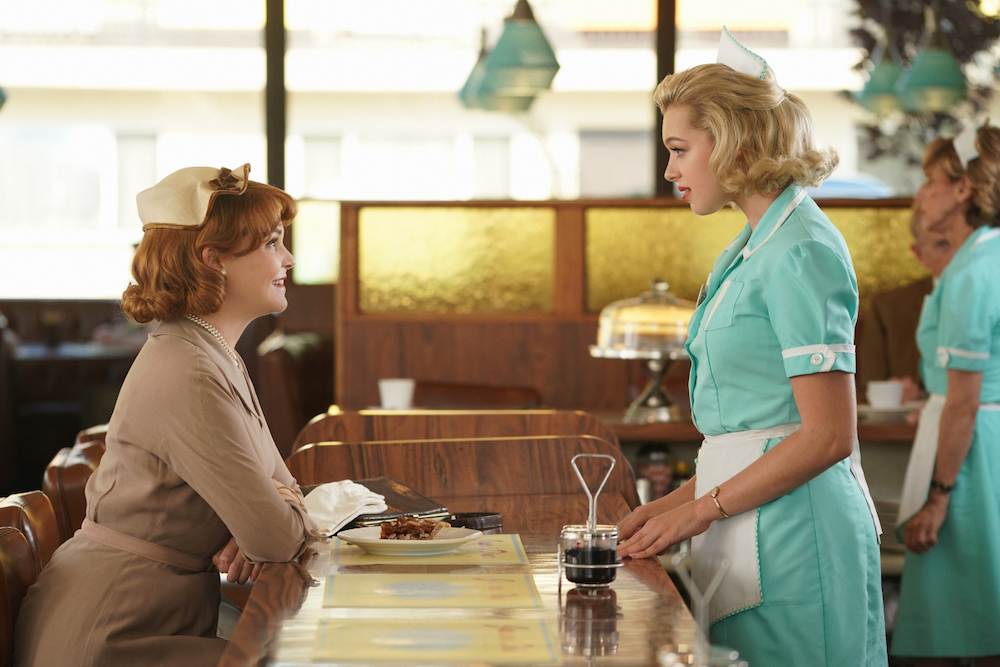 This campy series continues to invite us through the doors of one seemingly perfect suburban house where three generations of murder take place. Beth Ann (Ginnifer Goodwin) befriends the woman who is having an affair with her husband. Goodwin plays her character with a kind of manic obsession bubbling underneath her composure. It's both unsettling and fascinating to watch. Simone (Lucy Liu) is sooooo over Karl's (Jack Davenport) actions but she's still keeping up appearances. (Even if that includes making sure the 18 year old she's been kissing calls her Mrs. Grove.) In present day, Taylor (Kirby Howell-Baptiste) tells Eli (Reid Scott) about her latest squeeze but fails to mention a few crucial details…including her real feelings. Each story is searingly funny which makes the quiet moments of heartbreak hurt all the more. Why Women Kill proves that, no matter the decade and the relationship status, the pain never changes…and these women's reactions to betrayal are all pretty spectacular.
Stream Why Women Kill on CBS All Access on Thursday.
From CBS All Access:
A usually reserved Beth Ann attempts to spice up her marriage. Simone turns to Naomi's (Katie Finneran) son Tommy (Leo Howard) for solace after finding out Karl hasn't been as good at covering his adulterous tracks as he let on. Eli checks an item off of his sexual bucket list, but his happiness is short lived when he realizes there's more to Taylor and Jade's (Alexandra Daddario) relationship than he initially thought.
—
Pennyworth
"Cilla Black" – Season 1, Episode 6
Sun Aug 25
On Epix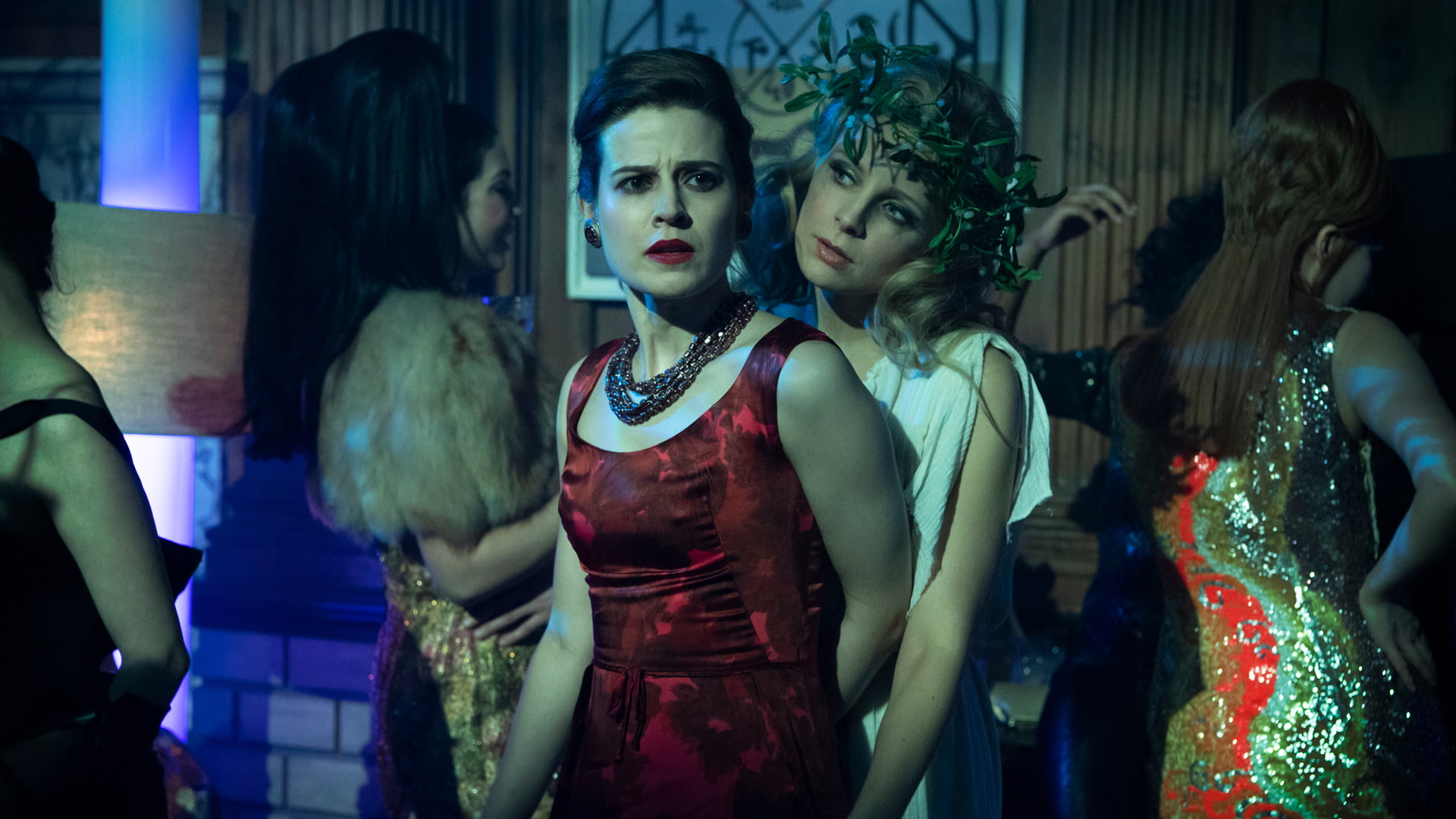 Alfie (Jack Bannon) is getting closer to avenging Esmé's (Emma Corrin) death but the circle of lies goes deeper than he ever imagined. Everything in this show is connected in ways you won't see coming. Even the stranger who Bet (Paloma Faith) brought home has a role to play. He starts to remember who he is and who he is could spell danger. But there are even more sinister things at play in this week's episode—Martha (Emma Paetz) heads to a Satanist party (uh huh) to try and get some information but instead she gets taken on a trip she might not be able to come back from. Pennyworth is taking the darkest recesses of London and adding a paranormal twist to produce a bizarre thriller wrapped up in mystery.
Stream Pennyworth every Sunday on Epix.
From Epix:
Martha and Patricia Wayne attend a debauched party with famed magician Aleister Crowley.
—
Preacher
"Bleak City" – Season 4, Episode 5
Sun Aug 25 – 10PM
On AMC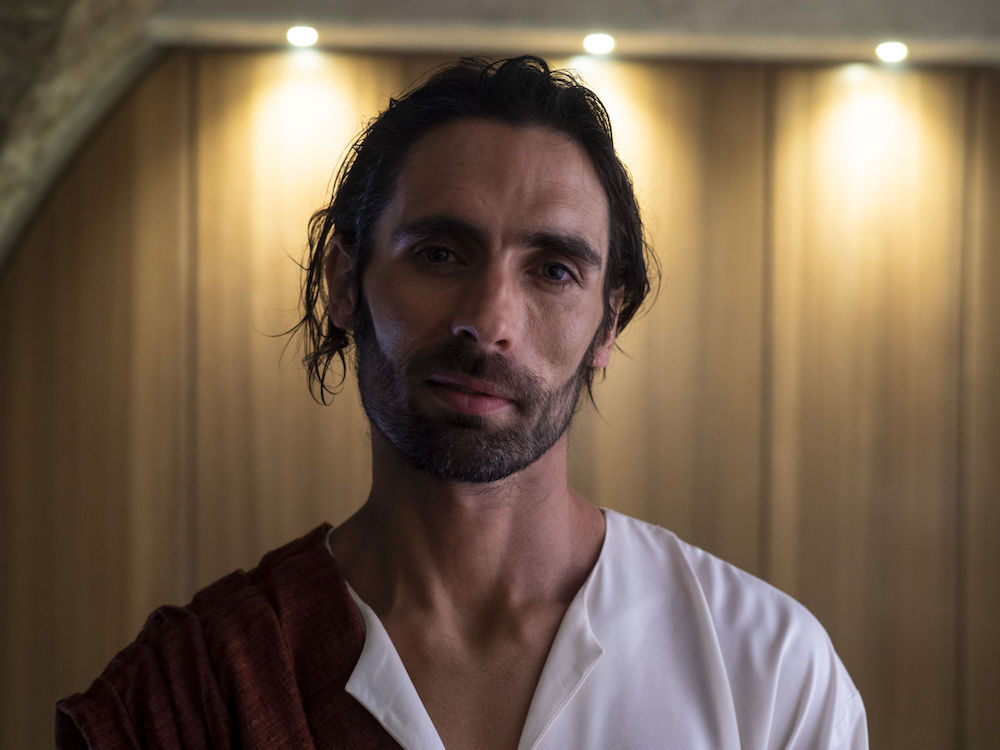 The Saint (Graham McTavish) is closing in on Jesse (Dominic Cooper) and his job is being made easier by the fact that Jesse can't resist using the word of God. At least Eugene (Ian Colletti) always has his back…right? Eugene's scenes with Jesse are heartwarming reprieves from the madness and they will remind you of the long journey the pair have been on—to hell and back (quite literally). But then things go to hell again (figuratively). Meanwhile Tulip (Ruth Negga) runs into an old friend (if you can call anyone friends in this wicked landscape) and together they make-believe they can run away from their old lives. Guess people never change, huh? Speaking of, Cassidy (Joseph Gilgun) resorts to drinking his troubles away (what else is new?). Turns out, the answer to his woes are at the bottom of a bottle and in between the fists of an angel and a demon. "Bleak City" takes its time to dig into what the characters are really feeling before hitting you out of nowhere with some epic violence set to some damn good tunes. Y'all ain't ready.
Preacher airs on AMC on Sunday.
From AMC:
Tulip reunites with Cassidy and Eugene finds Jesse; the Grail's agenda threatens to unwind.