This week: Sharp Objects, The Bold Type, The Outpost, Love Is___, The Handmaid's Tale, HBO First Look: Mamma Mia! Here We Go Again, Take Two, Pose, Claws, Preacher
Sharp Objects
Series premiere
Sundays – 9PM
On HBO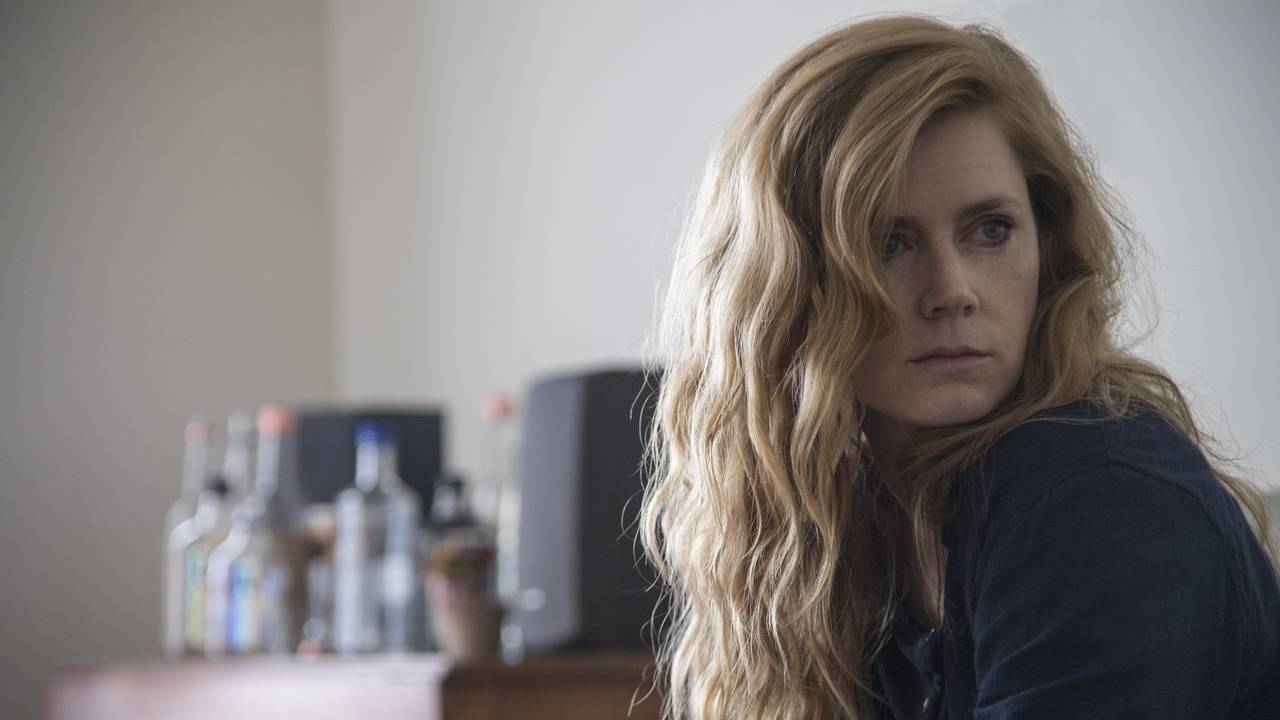 Photo: HBO
Gone Girl gripped us, now Sharp Objects is poised to steal us away. Based on Gillian Flynn's first novel of the same name, Sharp Objects follows reporter Camille Preaker (Amy Adams) as she returns to her hometown, where a girl has been murdered and another is missing. This strikes a little too close to home for Camille, who has struggled for years with self harm after the death of her sister. The show sets you on edge from the get-go, digging into deep-rooted psychological issues while using quiet moments to terrorize you. The combination of author Flynn's haunting story, Amy Adams' hypnotizing talent, and HBO's knack for producing some of today's hottest cult television makes this one to watch; the sheer chill you'll feel makes it unmissable.
Watch Sharp Objects on HBO every Sunday.
From HBO:
Reporter Camille Preaker returns to her small hometown to cover the murder of one preteen girl and the abduction of another. Trying to put together a psychological puzzle from her past, she finds herself identifying with the young victims a bit too closely.
—
The Bold Type
"The Domino Effect" – Season 2, Episode 6
Tues July 10 – 8PM
On Freeform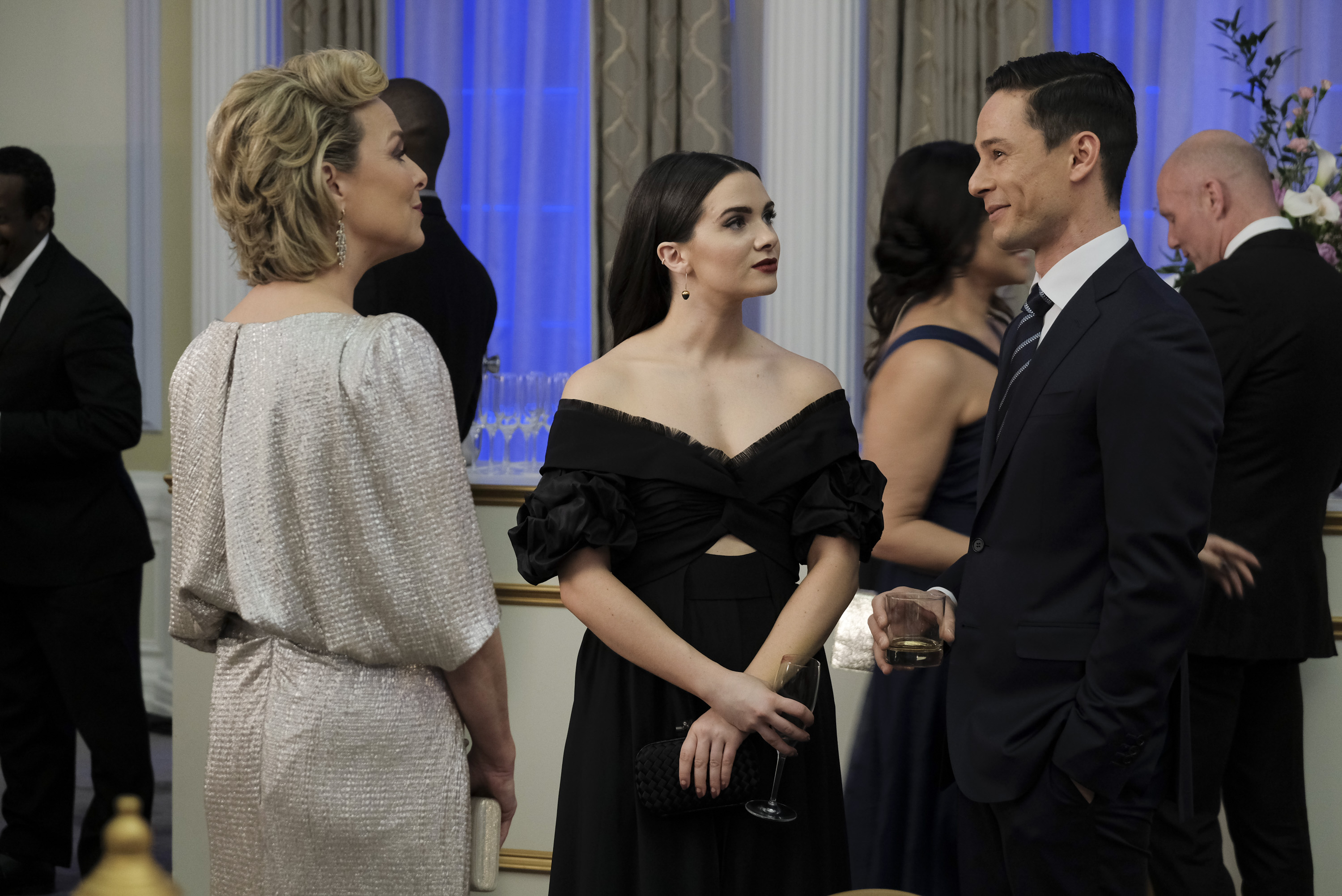 Photo: Freeform/Phillippe Bosse
We're nodding at the solemn truth behind this week's The Bold Type episode title. "The Domino Effect" is going to hit you hard. We nearly fell for Kat's (Aisha Dee) dream in the final moments of last week but now there's more truth to it than fantasy—Kat's enjoying the attention from other girls and it's time to get honest with Adena (Nikohl Boosheri). That's not the only heartbreak we'll go through with our girls this week: Sutton (Meghann Fahy) is tasked with styling Richard's (Sam Page) new squeeze and it'll take all of her strength (and friendships) to pull her out of this funk (how long will they stay apart? Somebody's gotta break that tension already). Meanwhile, Jane (Katie Stevens) is encouraged and determined when her sexual assault article is nominated for a prestigious journalism award…until she runs the risk of hurting someone she cares about with the words she puts on the page. The Bold Type continues to keep every aspect of its storylines refreshingly honest and true to life even while remaining the glamorous dream we all wish we were part of—and that's what makes it so damn addictive.
The Bold Type airs tomorrow on Freeform.
From Freeform:
Jane is thrilled when her sexual assault article for Scarlet is nominated for a prestigious journalism award. Determined to prove herself to Jacqueline, Jane jumps at the chance to write a follow-up piece, until the story takes an unexpected turn. Kat struggles with whether to tell Adena a secret and Sutton is given a challenging assignment – styling Richard's date.
—
The Outpost
"One Is the Loneliest Number" – series premiere
Tues July 10 – 9PM
On The CW
Photo: © Outpost TV LLC. Courtesy of Electric Entertainment
The CW is diving into even more supernatural waters with their new series, The Outpost. When Talon (Jessica Green), the lone survivor of the Blackbloods race, decides to exact revenge on her family's killers, mysterious powers find her and more than a few unsavory beings—including zombified humans, forest dwellers, overly inquisitive barmaids and even a "man in black" (Kevin McNally)—stand in her way. The brutality of medieval times meets religion and magic to bring a little darkness to your summer. You'll recognize The CW's trademark supernatural elements but the show just might have a curveball or two to throw your way when you least expect it.
Get into the premiere of The Outpost tomorrow on The CW.
From The CW:
Talon (Jessica Green), the lone survivor of the Blackblood race, seeks vengeance on the men who slaughtered her people. Her journey takes her to a desperate Outpost on the edge of the realm where she finally confronts one of the men who killed her family.
—
Love Is___
"(His) Answers" – Season 1, Episode 4
Tues July 10 – 10PM
On OWN
Love Is___ airs on OWN tomorrow night.
From OWN:
Knowing Nuri is upset and confused about their relationship, Yasir comes clean and confesses to Nuri who he really is. Meanwhile, Nuri reconsiders the potential of an old flame. Plus, Yasir must also confront the reality of his career and finances.
—
The Handmaid's Tale
"The Word" – Season 2 finale
Wed July 11
On Hulu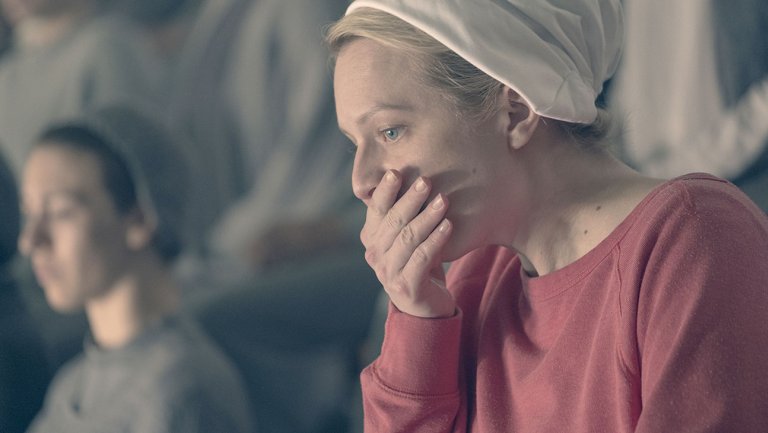 Photo: George Kraychyk/Hulu
The time has come for season 2 of The Handmaid's Tale to end and you should be terrified. Y'know why? That little glimpse of hope, that ray of sunshine in the shared secret smile between June (Elisabeth Moss) and Serena (Yvonne Strahovski) from last week's episode. We've come too far and had our hearts ripped out of our chests too many times to believe it will last. And yet we're still watching, secretly hoping beyond hope for a turn in the tide, against all better judgement…and June is about to give us that spark. Granted new permission to be close to baby Holly, June is not holding back. She's already lost one child to Gilead, she's not about to lose another and you won't be ready for the lengths she'll go to to stop that from happening. Serena has an agenda of her own, proposing an amendment that seeks to challenge Gilead's rule. We see a glimpse of the revolutionary she was before Gilead…but only a glimpse…for now. The detente between Serena and June has been building to a crescendo all season and it's about to light the final episode up. Season 2's finale tells us, "The end is only the beginning" for Gilead and you'd better believe it—"The Word" will leave you with clenched fists and a defiant scream of no in your lungs, ready to carry you all the way to season 3.
Stream The Handmaid's Tale on Hulu, new episodes Wednesday.
From Hulu:
Serena and the other Wives strive to make change. Emily learns more about her new Commander. Offred faces a difficult decision.
—
HBO First Look: Mamma Mia! Here We Go Again
Wed July 11 – 8PM
On HBO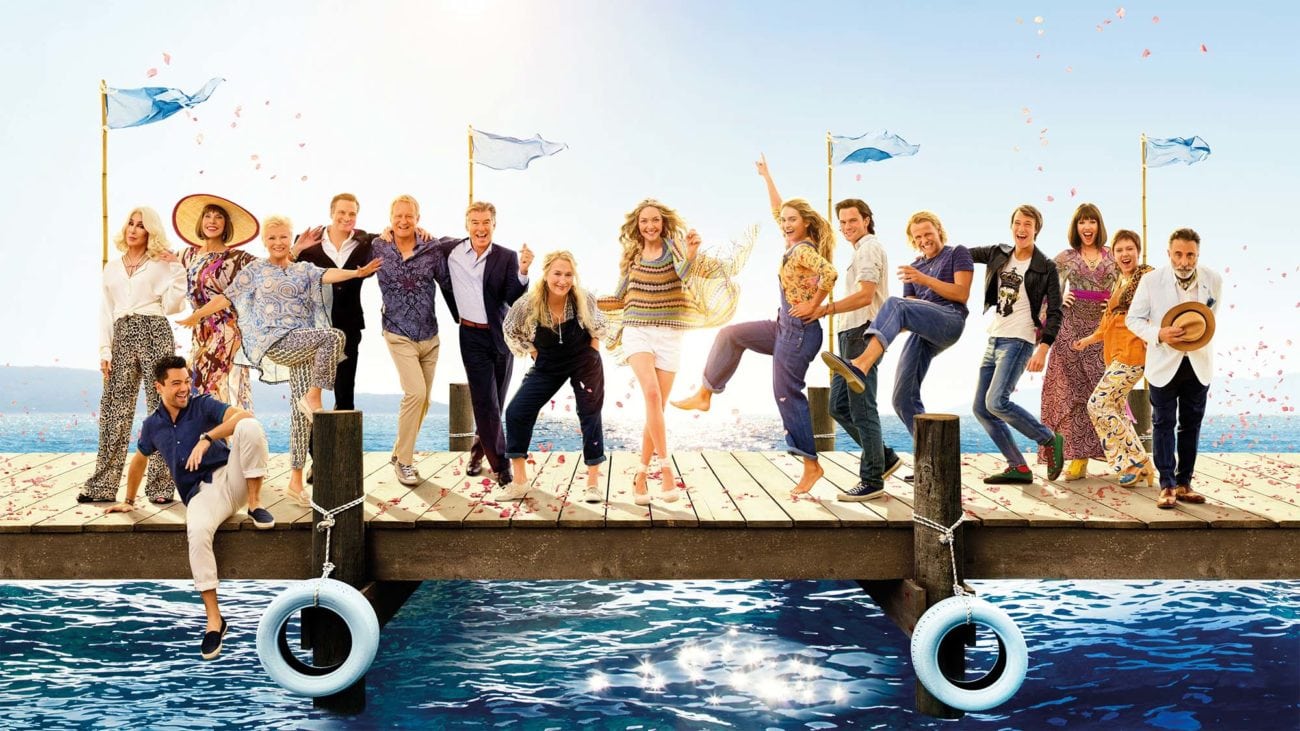 Photo: HBO
Mamma Mia! Our fave musical is back for a fabulous encore and we can only imagine how much fun it must have been to film…until now, because HBO is giving us the first look behind the scenes. Will you dance? Will you sing? Will you cry tears of joy? You can bet all your Money, Money, Money you will.
Get your First Look at Mamma Mia! Here We Go Again on HBO this Wednesday.
From HBO:
A quick look at the film 'Mamma Mia! Here We Go Again.'
—
Reverie
"Pas de Deux" – Season 1, Episode 6
Wed July 11 – 10PM
On NBC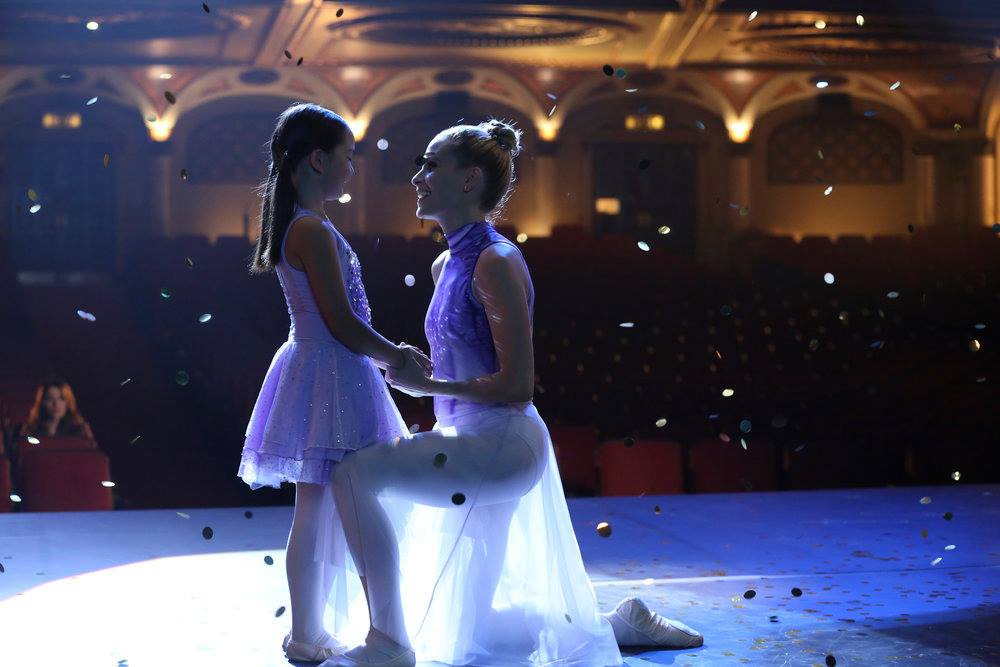 Photo by: Vivian Zink/NBC
One of the most heartbreaking stories is of someone whose dreams are shattered by a tragic accident. This week on Reverie it takes that storyline to a deeper level: When a ballerina is paralyzed after an accident she enters a Reverie world from which she may never return. It's up to Mara (Sarah Shahi) to make sure that she finds a new dream before the old dreams kill her. In ballet a "Pas de Deux" is a dance in which two dancers perform together, typically to tell a love story. In Reverie, it's poignantly symbolic of the love the ballerina shares with her art (and beyond—wait for it) and also of Mara's ex Chris' (Sam Jaeger) return into her life. Both storylines weave together intricately, demonstrating the delicate balance between life, death, and what dreams may come.
New episodes of Reverie air every Wednesday on NBC.
From NBC:
Mara (Sarah Shahi) tries to save a young dancer whose recent tragedy has sent her spiraling into deep despair. The case leads Mara to a surprising reunion with Chris (guest star Sam Jaeger), the love she left when her life fell apart.
—
Take Two
"Ex's and Oh's" – Season 1, Episode 4
Thurs July 12 – 10PM
On ABC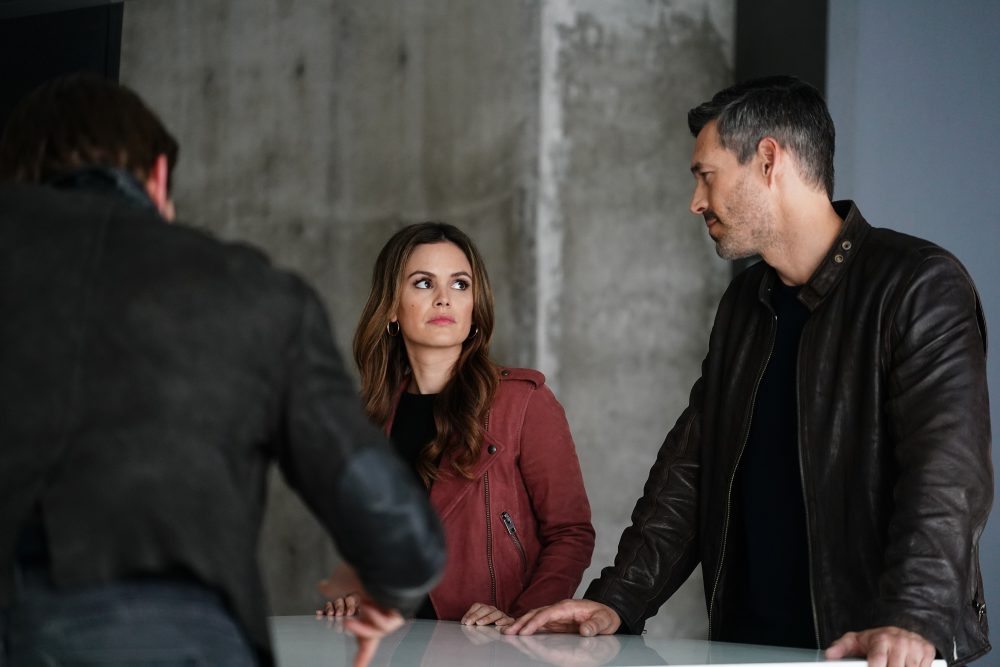 Photo: 

ABC/David Bukach
Call us jaded all you want but it's the sad truth: Hollywood and leaked sex tapes go hand in hand. So when Sam's (Rachel Bilson) past comes back to haunt her with a video of her own, it's devastating…but not the whole story. Her ex-fiancé Dylan (Greyston Holt)—who dumped her on live TV, by the way—confesses his laptop was stolen with their sex tape on it and there's a race against the clock to try to stop a public embarrassment…again. Ooh, there's bitter resentment, time-crunch tension, unresolved issues, and even some jealousy thrown in (not to mention the hidden stash of heroin) to make Take Two a delicious cocktail of drama and we're saying cheers!
Get into Take Two this Thursday, only on ABC.
From ABC:
Sam's ex-fiancé, Dylan, who dumped her live on national television, unexpectedly shows up asking for help after his laptop is stolen. Sam is reluctant to have anything to do with her old flame until she discovers something even more embarrassing may go public if it gets into the wrong hands. Faced with potential public humiliation, Sam, Eddie and Dylan race to find the laptop before the pair's most intimate moments become a viral sensation.
—
Pose
"Pink Slip" – Season 1, Episode 7
Sunday July 15 – 9PM
On FX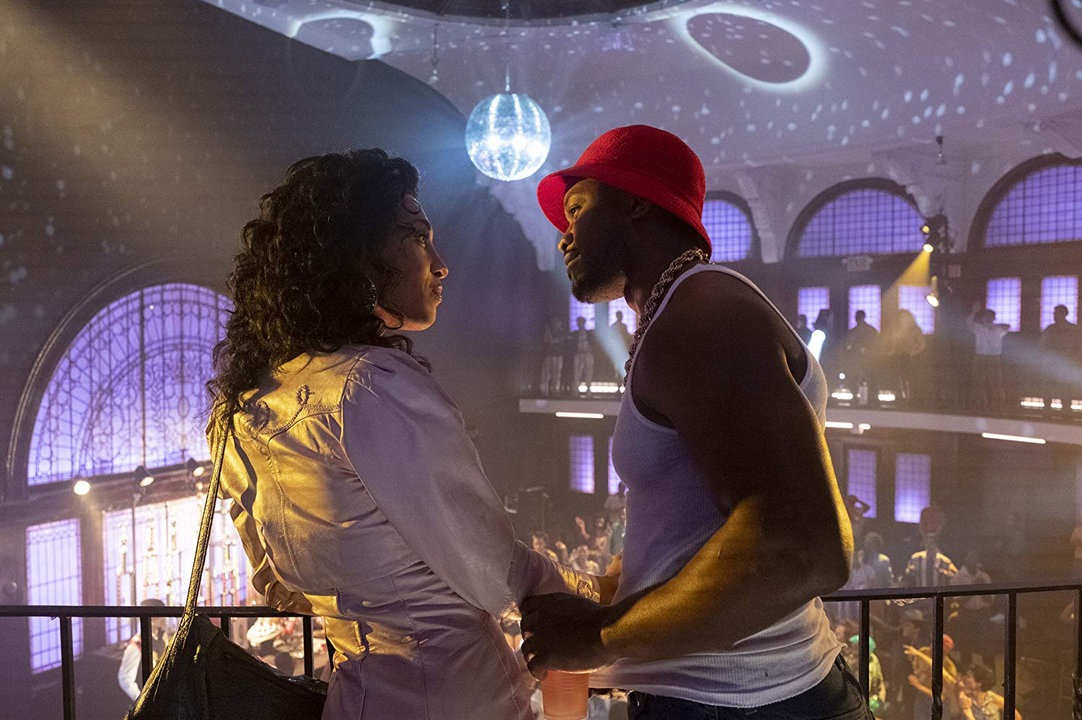 Photo: FX
With Elektra's (Dominique Jackson) upgraded feminine wilds and snagging Grand Prize at the Mother's Day ball, the House of Abundance is on top of the world. But just because it sparkles doesn't mean it's a diamond. What sort of stunt will the House of Abundance produce this week as they face a real-world issue of eviction? Will Elektra welcome her children into her Park Avenue penthouse? Wait, does she even live there herself? Further uptown, Blanca (Mj Rodriguez) and The House of Evangelista prepare to be rocked by a potential Lil Papi (Angel Bismark Curiel) scandal. The category is PINK SLIPS and y'all ain't ready to see who is sent home…or left homeless. (Wil Walker)
Get into Pose on FX every Sunday.
From TV Guide:
Blanca makes a startling revelation about Lil Papi that changes the House of Evangelista forever. Meanwhile, Elektra rethinks her means of survival when the House of Abundance is evicted from their apartment.
—
CLAWS
"Double Dutch" – Season 2, Episode 6
Sun July 15 – 9PM
On TNT
Claws returns to TNT this Sunday.
From TV Guide:
Faced with an agonizing dilemma, Desna and Dean take a road trip to seek guidance from a beloved childhood mentor. Back in Palmetto, Jenn must lean on Polly and Quiet Ann for help.
—
Preacher
"The Tombs" – Season 3, Episode 4
Sun July 15 – 10PM
On AMC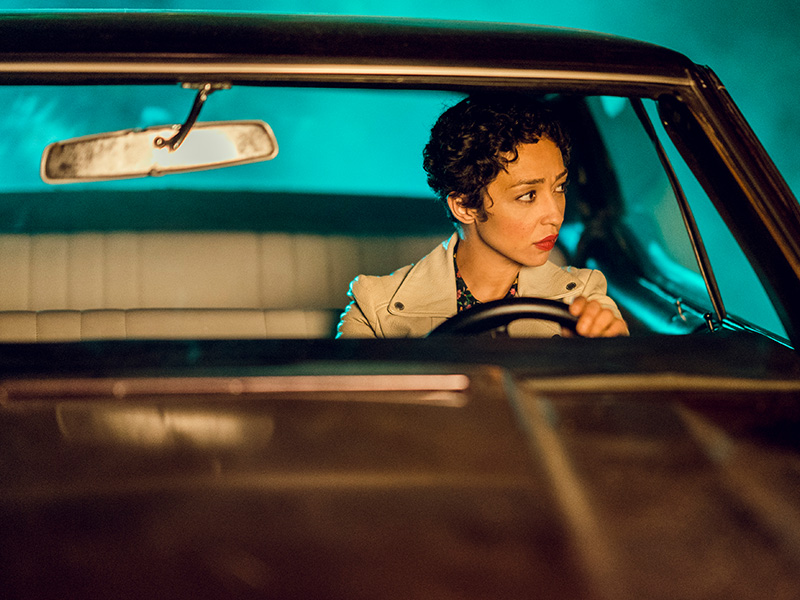 Photo: AMC
Preacher is going to Hell…but Hell ain't happy to see 'em. Jesse (Dominic Cooper) and Cassidy (Joseph Gilgun) are still fighting—in every sense of the word—and neither of them look good. That leaves Tulip (Ruth Negga) to clean up their mess (what else would you expect?). Except she's gotten herself backed into a corner…although we all know that's where she thrives. And oh how we love it when she comes out swinging.
Preacher airs this Sunday on AMC.
From AMC:
As Jesse helps re-invigorate business at Angelville, he tests Tulip and Cassidy's faith in him when Angelville brings out a darker side of him.