This week: Young Justice: Outsiders, Pose, Family Reunion, Grown-ish, The Handmaid's Tale, Swamp Thing, Big Little Lies, Claws, City on a Hill, Euphoria
Young Justice: Outsiders
"First Impression" – Episode 17
Tues July 9
On DC Universe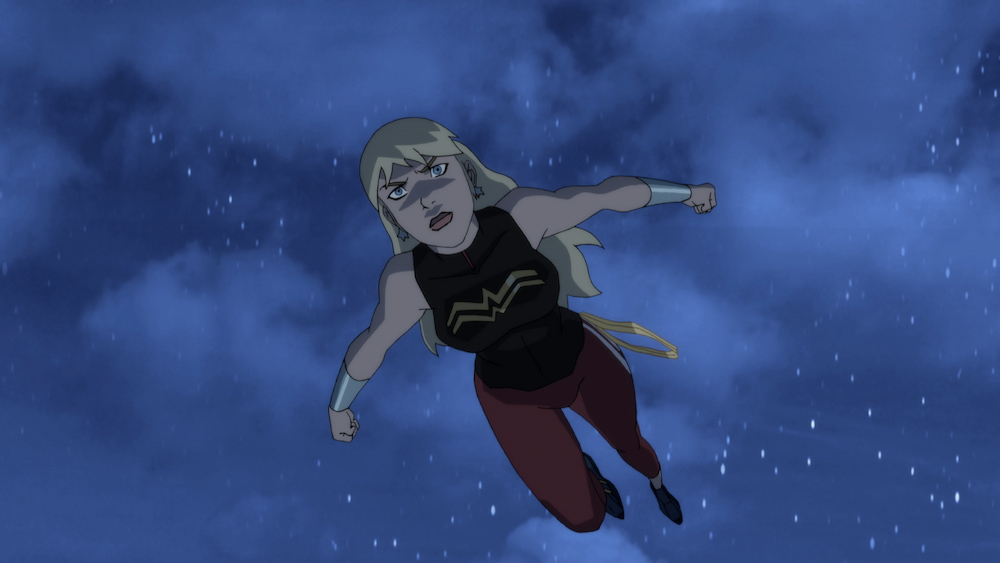 We're still reeling from the three-episode-punch last week and, while we're only getting one episode this week, Young Justice: Outsiders ain't about to go easy on us. The team are dealing with the media and the way disastrous events can spiral out of control framed through the internet. They're on a mission to save a small town in America—one that doesn't want superheroes to save them. Hmm, a town full of people who fear outsiders and don't want to be helped? That sounds all too familiar… The Outsiders have no time to think about how their stories will be framed; they're too busy kicking ass and saving the world. Young Justice: Outsiders continues to combine smart writing about the importance of community and truth wrapped up in delightful action-packed superheroics.
Stream Young Justice: Outsiders every Tuesday on DC Universe.
From DC Universe:
The Reach are back, terrorizing smalltown America… unless the Outsiders can stop them!
—
Pose
"Never Knew Love Like This Before" – Season 2, Episode 4
Tues July 9 – 10PM
On FX
Watch Pose every Tuesday on FX.
From FX:
The Ballroom community is shaken to its core when a valued member is brutally attacked.
—
Family Reunion
Series premiere
July 10
On Netflix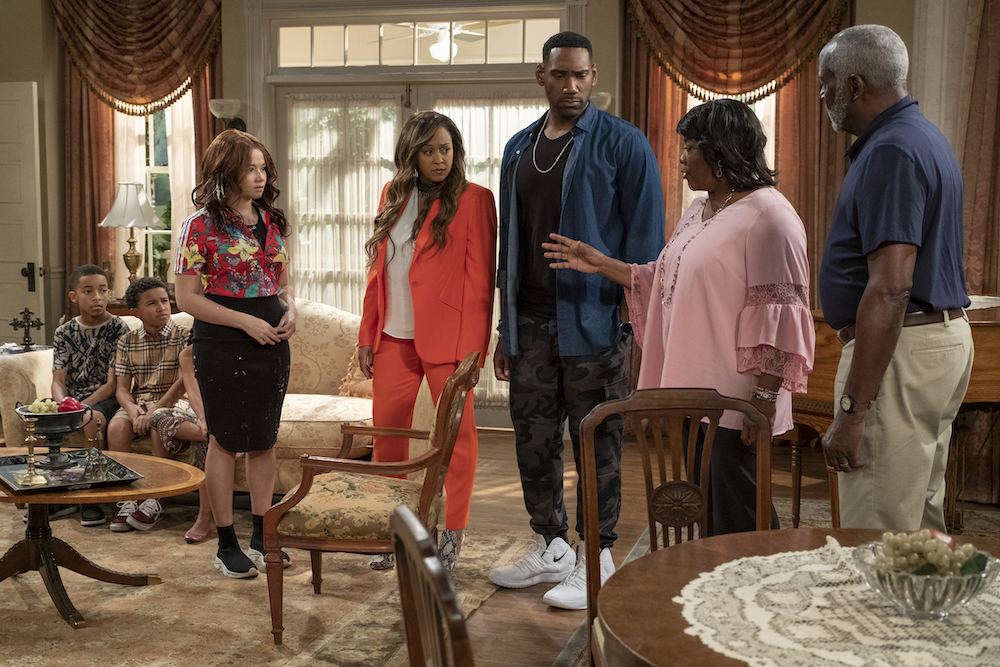 Netflix's new sitcom brings together the talents of Tia Mowry and Loretta Devine for a Family Reunion. The McKellans are a progressive (if a little spoiled) family from Seattle, visiting their grands in Georgia. There's about to be a family feud: The McKellans' stance on religion, parenting, and culture is a long way away from the views of their extended family. In other words, they're not used to the y'all-saying, no-wifi-out-here ways of the south. This brings a lot of culture clashes—the only Black Panthers the teenaged Jade (Talia Jackson) knows are from Wakanda. There's also plenty of hard-won bonding and genuinely heartfelt moments (when the kids aren't getting spanked for sneaking out). The show is cheesier than mama's famous mac n' cheese but a lot of the jokes will make you cackle with the #truth. You'll know each family member all too well—from the fearsome queen of the kitchen (and everywhere else) grandma, to the uncle who only drops by to steal all the cornbread. Not to mention Family Reunion is created by an all-black writers' room which means there's plenty of representation on and offscreen and we're saying cheers to that!
Family Reunion debuts on Netflix on Wednesday.
From Netflix:
When the McKellan family moves from Seattle to Georgia to be closer to extended family, the transition is like being a catfish out of water. From three-hour church services and huge humidity hair to M'Dear's home cooking and family bonding, the everyday ups and downs of Family Reunion are real, memorable, toe tapping, heart stopping, laugh out loud authentic moments. The series stars Emmy-Award winner Loretta Devine (Grey's Anatomy, The Carmichael Show) and Tia Mowry (Sister, Sister, Instant Mom).
—
Grown-ish
"Strictly 4 My…" – Season 2, Episode 17
Wed July 10 – 8PM
On Freeform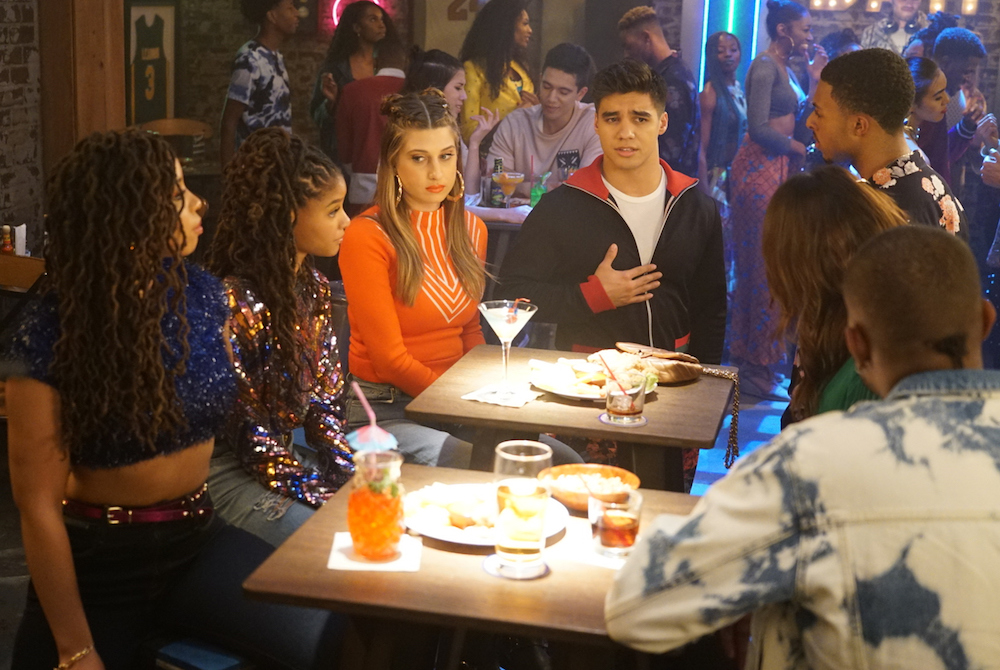 It's Vivek's (Jordan Buhat) turn in the spotlight…which is about to bring up some hella awkward conversations. No one wants to check their friends but when they get too comfortable around other cultures and start to appropriate, that's a problem. Vivek adapts to his new Hawkins lifestyle a little too well and the result splits the crew. Some of the gang don't think he's appropriating black culture while others get mad at the way he styles his hair now. Um, yeah, we're firmly on the checking side—that boy needs to chill. This week's episode of Grown-ish opens up important conversations about the lines between cultural appreciation and appropriation in its trademark on point gen Z way. By not shying away from those hard conversations, the show proves yet again how deeply real these ride-or-die friendships are—which means we're ride-or-die for Grown-ish!
Grown-ish airs on Freeform on Wednesday.
From Freeform:
Vivek is getting a little too comfortable at Hawkins, sparking a heated debate over whether Vivek has crossed the line into cultural appropriation. Zoey does a service project to style a high school student for her prom.
—
The Handmaid's Tale
"Unfit" – Season 3, Episode 7
Wed July 3
On Hulu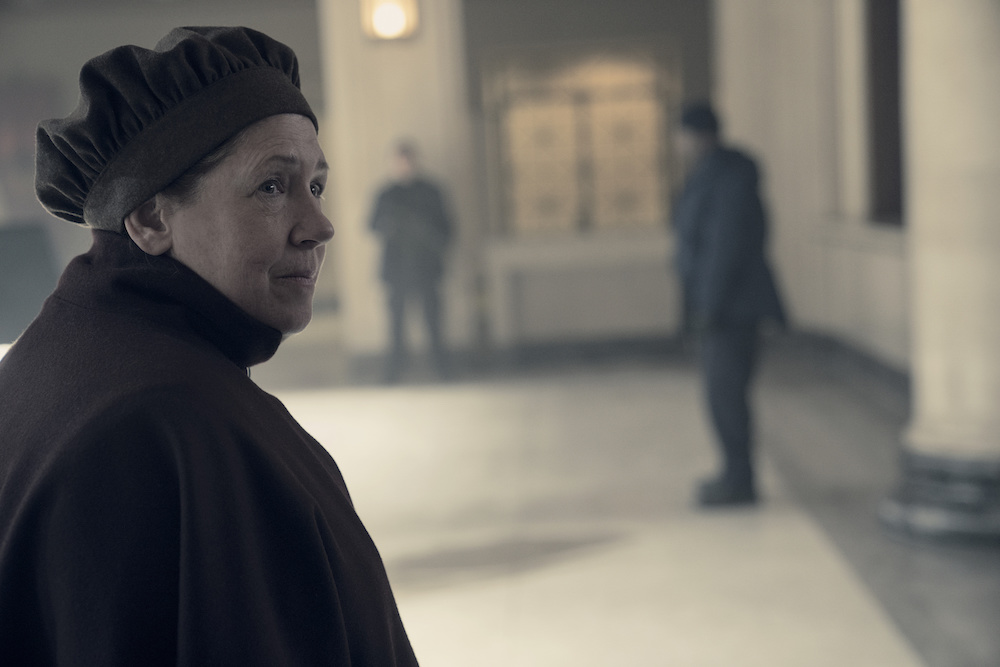 Giving birth is traditionally seen as a blessing. Gilead takes that belief to frightening new levels, ignoring the pain, suffering, and systematic oppression of the Handmaids who bring new life into the world. The Handmaid's Tale expertly demonstrates how much easier it is to be a part of the crowd than to fight against it and the ostracism you can face when things go wrong. The flashbacks to pre-Gilead times are used to chilling effect, making it seem almost impossible that the same people we have come to hate or to cry for were once so very different. This is particularly jarring when we see a glimpse into Aunt Lydia's (Ann Dowd) past life. How can we reconcile that this character was once a caring and fun-loving woman? Especially when we consider how little time it took for her to become the formidable Aunt Lydia we know now. The Handmaid's Tale works hard to make us understand—even feel for—these characters in order to hammer home the message that ordinary people are capable of doing terrible things.
Stream new episodes of The Handmaid's Tale on Hulu every Wednesday.
From Hulu:
June and the rest of the Handmaids shun Ofmatthew, and both are pushed to their limit at the hands of Aunt Lydia. Aunt Lydia reflects on her life and relationships before the rise of Gilead.
—
Swamp Thing
"Brilliant Disguise" – Season 1, Episode 7
Fri July 12
On DC Universe
Stream Swamp Thing on DC Universe every Friday.
From DC Universe:
While Maria meets with the shadowy finance group known as the Conclave, Lucilia leads Avery out into the swamp under false pretenses.
—
Big Little Lies
"The Bad Mother" – Season 2, Episode 6
Sun July 14 – 9PM
On HBO
Catch Big Little Lies on Sunday, only on HBO.
From HBO:
Celeste is blindsided by Mary Louise. Renata learns that Gordon's missteps are more than financial. Bonnie contemplates a solution to her mother's suffering and her own ongoing guilt. Ed entertains an unusual proposition from Tori, before catching Madeline in an unguarded moment. The Monterey Five feel the pressure of increased scrutiny of Perry's death.
—
Claws
"Fly Like An Eagle" – Season 3, Episode 6
Sun July 14 – 9PM
On TBS, TNT
Watch Claws every Sunday on TBS & TNT.
From TBS:
After successfully leveraging what she knows about Governor Patel in an attempt to win her brother back, a victorious Desna returns to the casino, only to learn that Dean is more entranced under Mac and Melba's spell than she realized.
—
City on a Hill
"From Injustice Came the Way to Describe Justice" – Season 1, Episode 5
Sun July 14 – 9PM
On Showtime
City on a Hill premieres on Showtime every Sunday.
From Showtime:
Jackie and Decourcy continue to hunt down the weapon connected to the armored truck robbery in Revere. Michaela Freda, a local reporter, gets a tip about a story that could lead her down a treacherous path. Despite the threat of a Grand Jury, Frankie considers what he must do to provide for his family. Pressure on Siobhan begins to mount. After another allegation is brought to her attention, she questions whether doing what is right is ultimately what is for the best.
—
Euphoria
"'03 Bonnie and Clyde" – Season 1, Episode 5
Sun July 14 – 10PM
On HBO
Watch Euphoria on HBO every Sunday.
From HBO:
In the aftermath of the carnival, Maddy and Nate are forced to deal with a police investigation. Jules begins to feel pressured by her role in Rue's sobriety. Kat ignores a confused Ethan and embraces her new lifestyle. Cassie tries to distance herself from Daniel and focus on her relationship with McKay. Cal worries about how his actions have affected his sons.