This week: The Bold Type, Love Is___, The Expanse, Reverie, Take Two, Cloak & Dagger, Glow, Pose, Claws, Preacher, Power
—
Psst…did ya watch Marvel's Luke Cage season 2 yet? It's out now on Netflix—get into our show all about it featuring an interview with creator Cheo Hodari Coker!
—
The Bold Type
"OMG" – Season 2, Episode 4
8PM – Tues June 26
On Freeform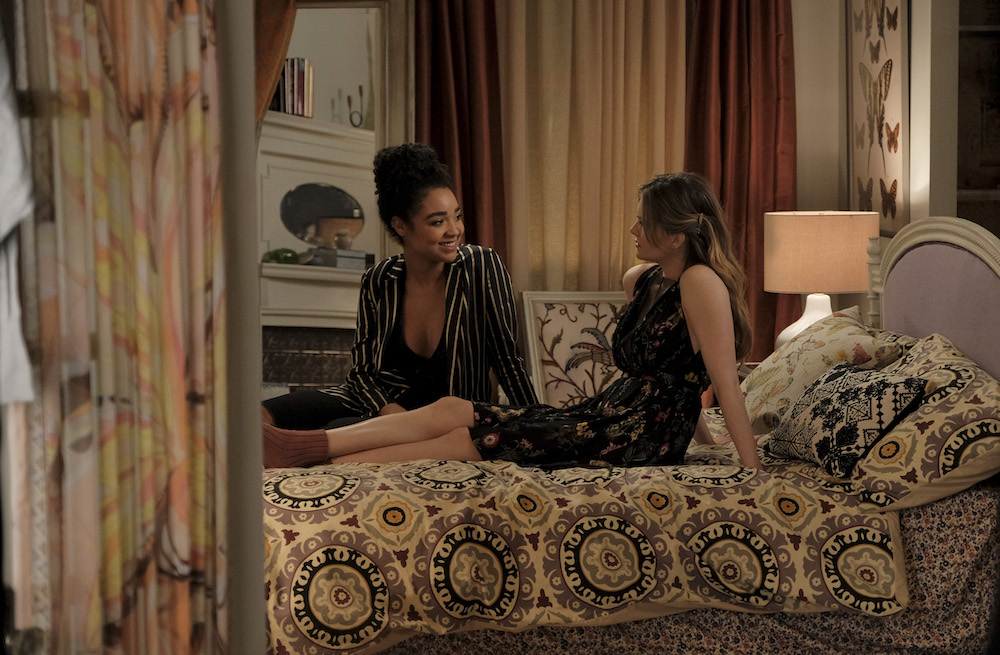 Photo: Freeform/Phillippe Bosse
Is that jealousy we spot? Relationships can be tricky—Kat (Aisha Dee) and Adena (Nikohl Boosheri) are about to find out firsthand. And damn, Kat isn't ready for the ghosts of Adena's past… Drama ensues but is this the end or is it just another way of leveling up? Meanwhile, Jane (Katie Stevens) is finding inspiration in new places, namely the Doctor and/or Pinstripe, which makes us think maybe we should do the same. Which team are you on? We kind of like the nice boy with the tattoo and the faith. This week is all about gossip and secrets, the kind that makes the news on Page Six and gets hidden behind the fold. Ahh yes, it's just another week of wishing we were part of The Bold Type. (Can you blame us?)
The Bold Type airs tomorrow on Freeform.
From Freeform:
Jane crosses paths with Pinstripe, who inspires her to try a new style of writing. Meanwhile, she learns something new about Ben. Adena reluctantly brings Kat out to meet her friends, and Kat quickly immerses herself in the New York lesbian scene. Sutton fights for an in with a well-connected influencer named Brooke.
—
Love Is___
"First Date" – Season 1, Episode 2
Tues June 26 – 10PM
On OWN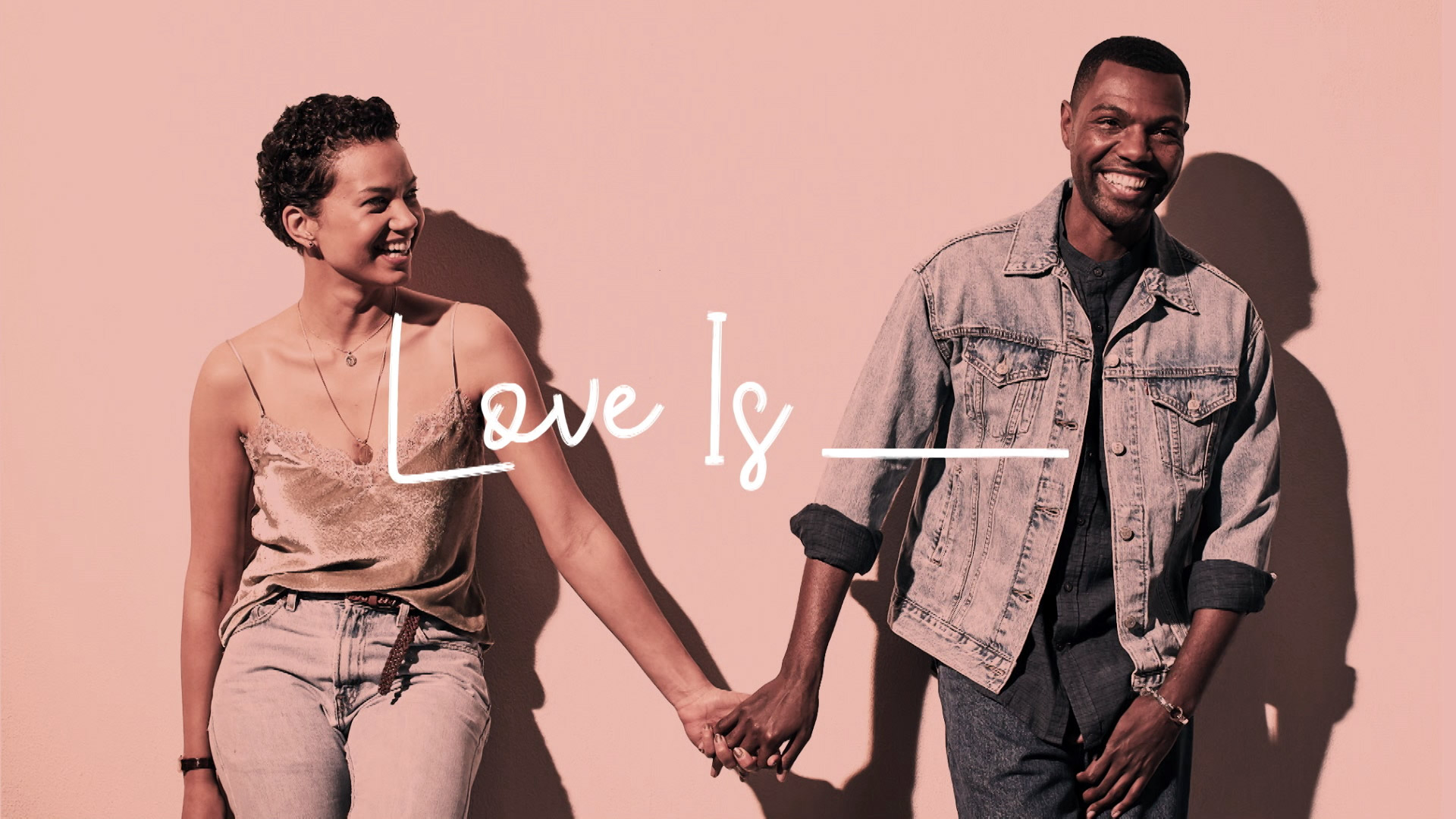 Photo: OWN
Love Is ___ is a new relationship drama set in Black Hollywood of 1990s Los Angeles. Arguably a breath of fresh air, it's written, directed, and loosely based on the love story of creative power couple Mara Brock Akil and Salim Akil. Meet 1997 Nuri (Michele Weaver) and Yasir (Will Catlett), who some might think they are far more different than alike. But hold that thought.  A year after a chance meeting, Nuri is juggling a male harem, while Yasir is wandering the streets of LA in a pair of boxer briefs. Enter 2017 Nuri (Wendy Davis) and Yasir (Clarke Peters) who—in the style of When Harry Met Sally—share their twenty years of black love while touching on various socio-cultural issues of the 1990s. In a world of "likes and swipes" Love Is___ manages to remain funny, charming, and cleverly loveable. It illustrates how difficult it is to maintain a relationship, yet avoids the cynical acidic reality of what currently passes as rom-com. In this week's episode Nuri and Yasir remind us of the awkwardness of first dates when we first set out to pursue the love (or fling) we deserve. (Wil Walker)
Love Is___ airs on OWN tomorrow night.
From OWN:
Yasir (Will Catlett) and Nuri (Michele Weaver) confess their love, and Yasir makes an important decision. Later, Nuri is determined to meet Yasir at a concert even if it means jeopardizing her status at work.
—
THE EXPANSE
"Congregation; Abaddon's Gate" – Season 3 double episode finale
Wed June 27 – 9PM
On Syfy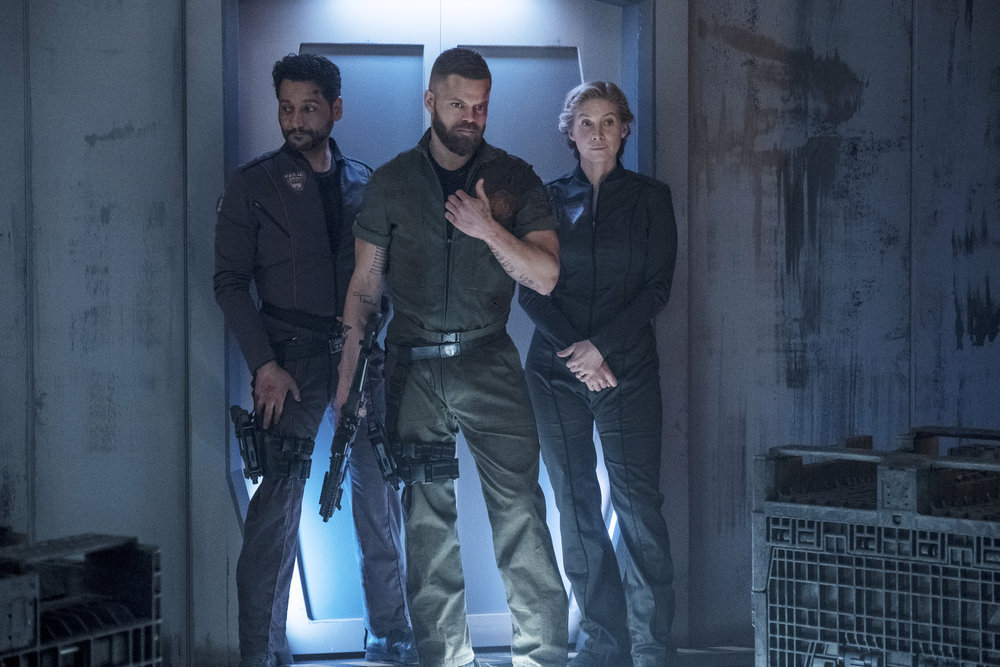 Photo by: Rafy/Syfy
The Expanse is saying goodbye to Syfy with a double-explosion season 3 finale and we're gonna need the break just to recover. The stakes are always high for the Roci's crew but this time around the whole of humanity is on-the-line when they come up against Ashford (David Strathairn). But it's not just lives, it's romance in jeopardy and ooh we're getting the feels over the end-of-the-universe truths coming out…but we ain't saying from who. The Expanse teaches us: Humans shouldn't science; humans shouldn't space; because we humans can't have nice things. Ooh honey, we are so glad this show found a new home (thanks, Jeff Bezos) because judging from this one-two punch of a season finale, The Expanse is only getting started…effing with our fragile little minds.
The Expanse season 3 finale airs on Syfy this Wednesday.
From NBC:
Holden and his allies must stop Ashford and his team from destroying the Ring, and perhaps all of humanity.
—
REVERIE
"Altum Somnum" – Season 1, Episode 5
Wed June 27 – 10PM
On NBC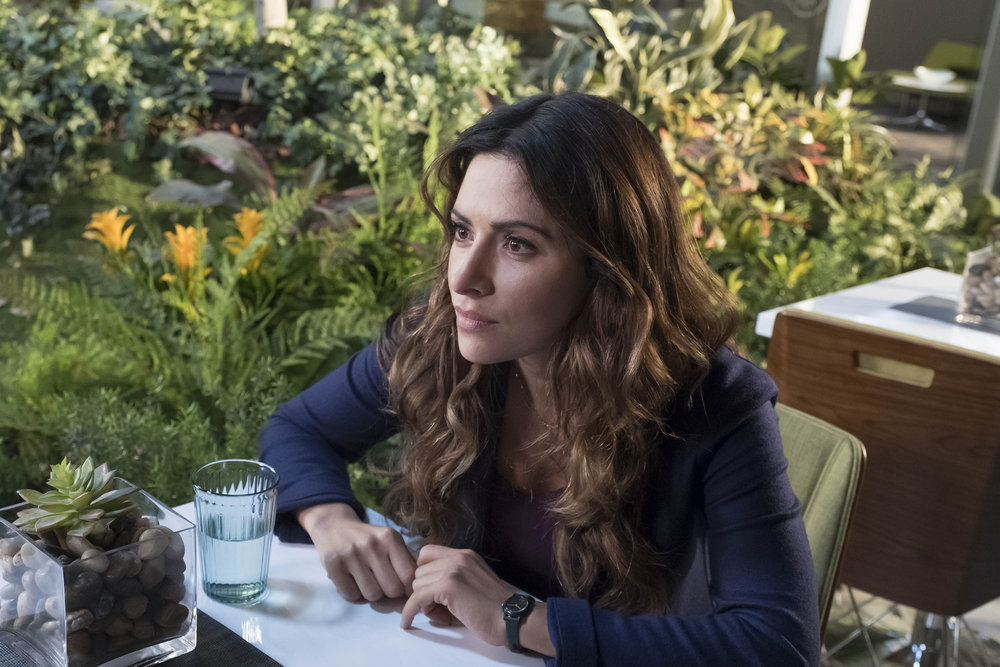 Photo by: Vivian Zink/NBC
Have you ever wondered whether coma patients dream while they're unconscious? Well one of them does and she's got a whole lot to hide and secrets that not even a vegetative state can keep. Reverie is going down the rabbit hole of a bombing victim's mind to try and stop more bombs from going tick tick BOOM—turning the stereotypes you see on hospital dramas upside down. The clock is running for Mara (Kathryn Morris) to find out who's behind a string of attacks and she's more reckless than ever. Reverie is building to an intense fallout with every new risk Mara takes and, seeing as we're only five episodes in, you can't even begin to imagine how far she'll go…and ain't that the thrill of it all?
Reverie airs on NBC this Wednesday.
From NBC:
Monica Shaw (Kathryn Morris) seeks help from the team after a bombing kills dozens of people. Mara (Sarah Shahi) must dive into the mind of a coma victim to try and identify the perpetrator. Dennis Haysbert, Sendhil Ramamurthy and Jessica Lu also star.
—
Take Two
"The Smoking Gun" – Series premiere
Thurs June 28 – 10PM
On ABC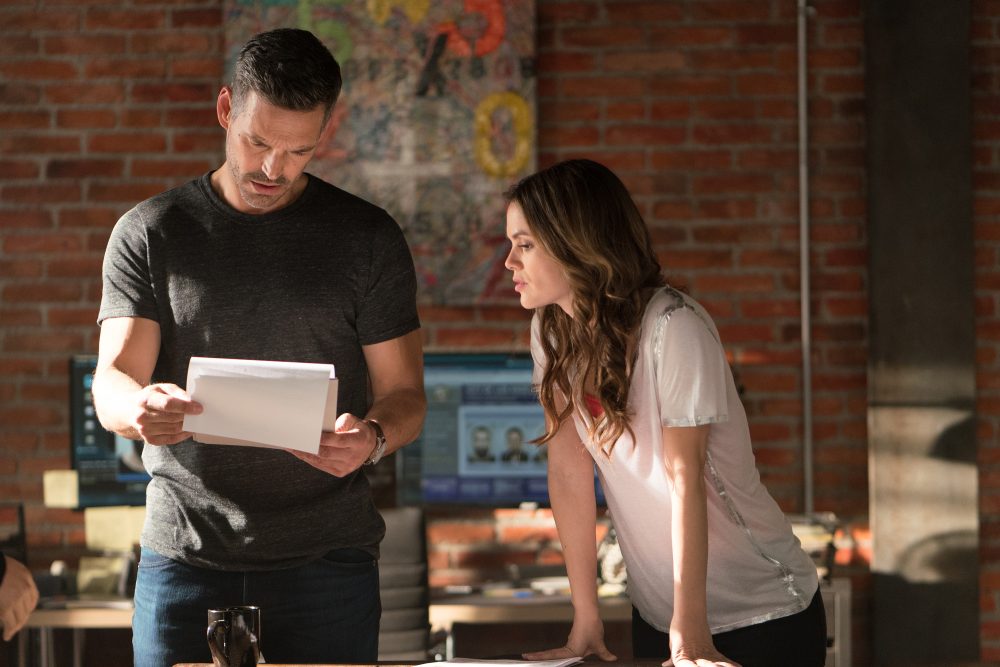 Photo: 

ABC/David Bukach
What if Moonlight, Bones, and Castle had a lovechild starring TV show legends Rachel Bilson and Eddie Cibrian? Enter Take Two, ABC's new detective serial where Hollywood meets private investigation. Bilson is Sam, former actress turned recovering addict who's constantly underestimated and makes up for her shortcomings with street smarts and humor. Cibrian is Eddie, a PI who Sam shadows as research for her comeback role—and he makes damn sure she knows how much she cramps his style. Together they make one hell of a team (and damn, those jeans). Redemption and second chances mixes with the glitz, glamor, and gory details of crime in Los Angeles. With blazing onscreen chemistry and Castle's stellar writing team behind it, Take Two is off to a strong start—count us in.
Get into Take Two this Thursday, only on ABC.
From ABC:
From Terri Edda Miller and Andrew W. Marlowe, the creators and executive producers of ABC's highly popular series Castle, comes this upbeat detective series that follows Sam Swift (Rachel Bilson), the former star of a hit cop series whose epic breakdown is broadcast to the public and sends her to rehab. Desperate to restart her career, she talks her way into shadowing lone-wolf private investigator Eddie Valetik (Eddie Cibrian) as research for a potential comeback role. Though Eddie resents the babysitting gig, high-spirited Sam uses the skills she learned as an actor playing a cop and proves herself to be surprisingly valuable. The cast also includes Xavier de Guzman, Aliyah O'Brien and Alice Lee.
—
Cloak & Dagger
"Princeton Offense" – Season 1, Episode 5
Thurs June 28 – 10PM
On Freeform
We're still not on board with this show…let us know if you think we're missing anything but for now, count us out.
Cloak & Dagger airs on Freeform every Thursday.
From Freeform:
Tandy is consumed with getting answers about the Roxxon cover up. To get the answers she is looking for, Tandy tests out her power to gain new insights. Tyrone, on the other hand, is focusing on being a normal kid as the basketball state finals approach. With so much weighing on him lately, can he truly push everything to the side and win the big game for Billy? Meanwhile, Det. O'Reilly looks into the city's drug problems to get some answers of her own.
—
Glow
Season 2
Fri June 29
On Netflix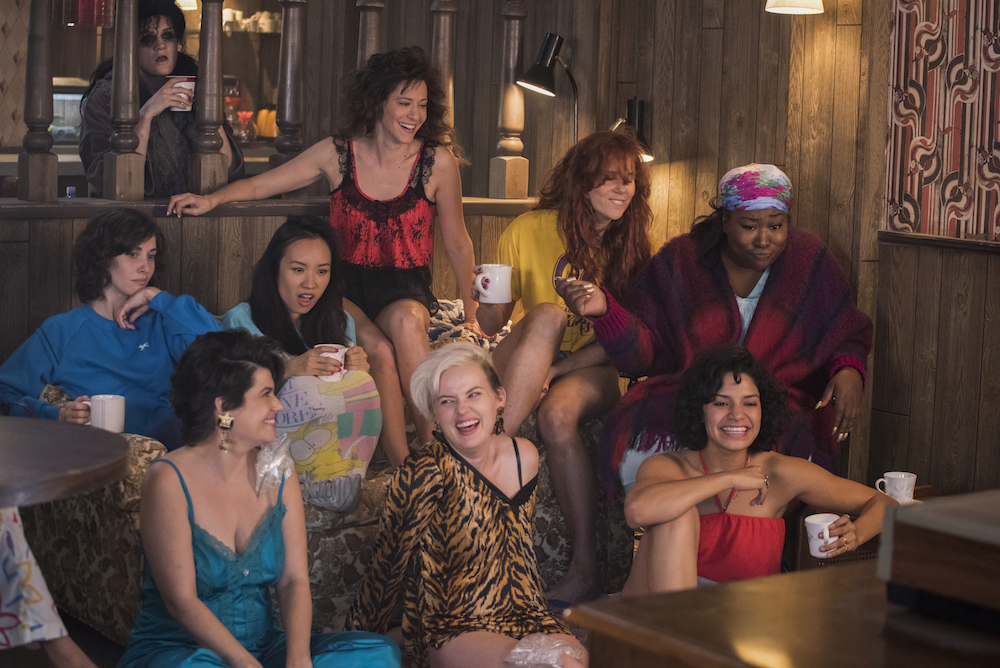 Photo: 

Erica Parise/Netflix
Fame is fleeting but confidence is forever, and we are so excited to see the women of GLOW take a stand when things take a turn for the worse. Yes, the ladies are back and they're just as fierce and fantastic while facing their newfound notoriety. Between fighting for the show and fighting for their lives at home, the cast of the wrestling show has a lot to lose―but also a lot to win. The makeup and hair (and oh, the spandex) are brighter than ever but it's the journey our family takes that'll leave you starry-eyed and all GLOW-ed up.
Stream GLOW season 2 on Netflix from this Friday.
From Netflix:
Season 2 follows the women of GLOW as they become local celebrities, confronting the good, the bad, and the ugly realities of their newfound fame. As Ruth and Debbie settle into the day-to-day of making a season of TV together, they confront lingering issues at the heart of their friendship. Sam is still Sam, but now he has a teenage daughter living with him and twenty episodes to churn out. The wrestling is harder, the stakes are higher, and the hair is even bigger.
—
Pose
"Mother's Day" – Season 1, Episode 5
Sunday July 1 – 9PM
On FX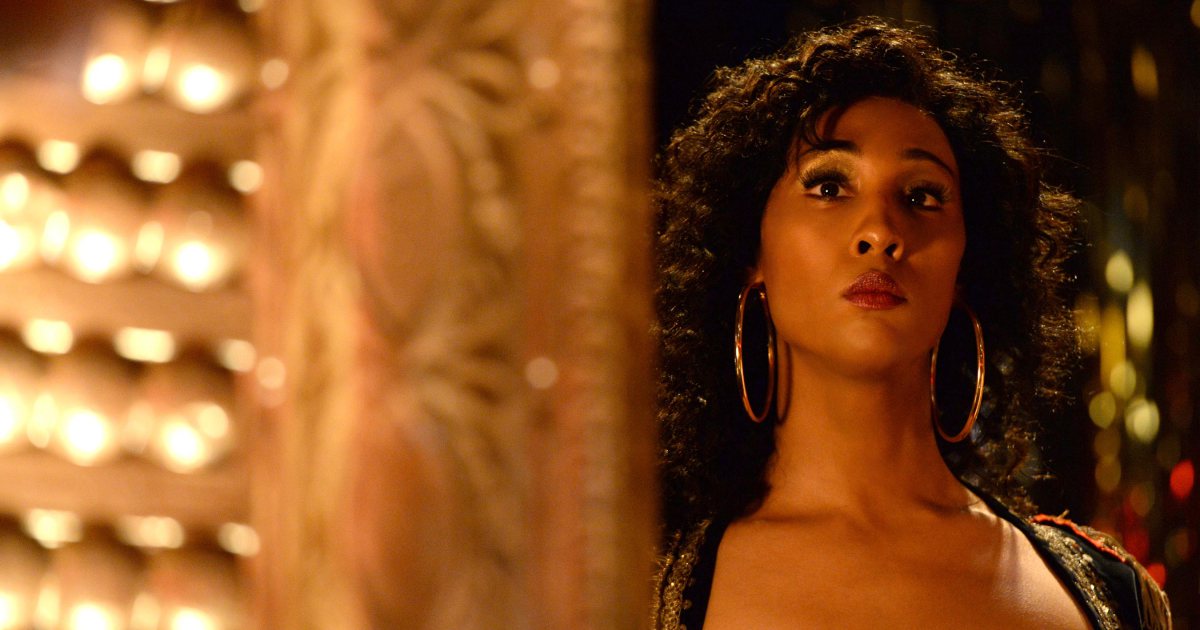 Photo: FX Networks
Fresh off the fever, the children of The House of Evangelista are celebrating negative HIV test results, while Mother Elektra Abundance (Dominique Jackson) continues to struggle with gender reassignment surgery. Will she have the operation and risk losing both her "rich patron" and the Park Avenue Penthouse? What would you do? Meanwhile, Mother Blanca Evangelista (Mj Rodriguez) prepares to face family dysfunction after learning about the death of her birth mother. The category is: Sibling Rivalry Realness. Promised a reunion sure to be hotter than any ballroom battle, we anxiously await what will happen when Blanca comes face to face with her estranged siblings. (Wil Walker)
Get into Pose on FX every Sunday.
From TV Guide:
Blanca is forced to reconnect with her estranged siblings after the death of her mother.
—
CLAWS
"Scream" – Season 2, Episode 4
Sun July 1 – 9PM
On TNT
This sh!t cray. And we looooooooooove it.
Claws returns to TNT this Sunday.
From TV Guide:
Desna, in an attempt to cozy up to Matilde, Ruval's mother, puts together a spa day for her and a couple of young girls from his charity. Meanwhile, Quiet Ann gets a surprise visit.
—
Preacher
"Sonsabitches" – Season 3, Episode 2
Sun July 1 – 10PM
On AMC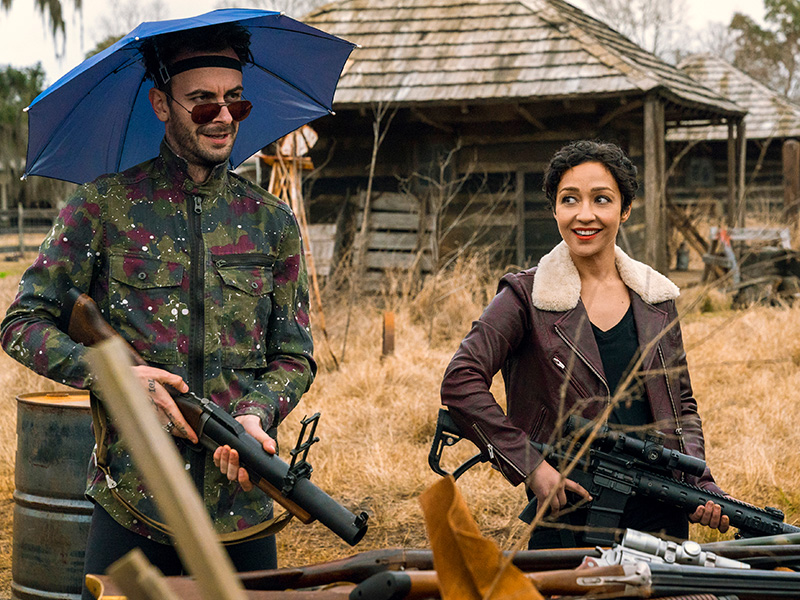 Photo: AMC
Family can drive you to do all sorts of insane things. Like how siblings who normally get into epic fist-fights team up against their parents…or that one cousin you hate gets a fake ID and suddenly becomes your best friend. With Preacher, Jesse (Dominic Cooper) finds himself in an even unholier alliance—just to try and escape his family—but it ain't one you'll see coming (you'll be delighted in your own twisted way nonetheless. We see the darkness in you). This team up is straight outta hell…and this is Preacher so we ain't talking metaphors. Guess it's better to strike a deal with evil masquerading as good than to face Gran'ma—she's the pits (and we do mean of hell). Jesse better watch his back. Cassidy (Joseph Gilgun) better watch his front. And we'll just be watching because, man, Preacher keeps getting wilder and Angelville's just the tip of the iceberg (yes, the one that sunk the ship).
Hear our special Preacher episode of Geek Girl Riot featuring an interview with creators Seth Rogen and Evan Goldberg tomorrow at 11pm ET right here: ido.bi/player
Preacher airs this Sunday on AMC.
From AMC:
Desperate to escape Angelville and his family, Jesse attempts to forge an unlikely alliance with a familiar adversary.
—
Power
"When I Get Out" – Season 5 premiere
Mon June 25 – 10PM
On STARZ
It's the opening of a new season of Power and we're so ready for it. You in?
Season 5 of Power premieres on STARZ tonight.
From STARZ:
James "Ghost" St. Patrick forms a dangerous alliance with his brother-in-arms, Tommy, and mortal enemy Kanan. Angela is implicated in murder and turns to an unlikely ally. Tasha enlists LaKeisha to protect Tariq.