This week: Curfew, Years and Years, Mike Epps: Only One Mike, Pose, Grown-ish, The Handmaid's Tale, Swamp Thing, The Rook, Euphoria
Curfew
Season 1
Mon June 24
On Spectrum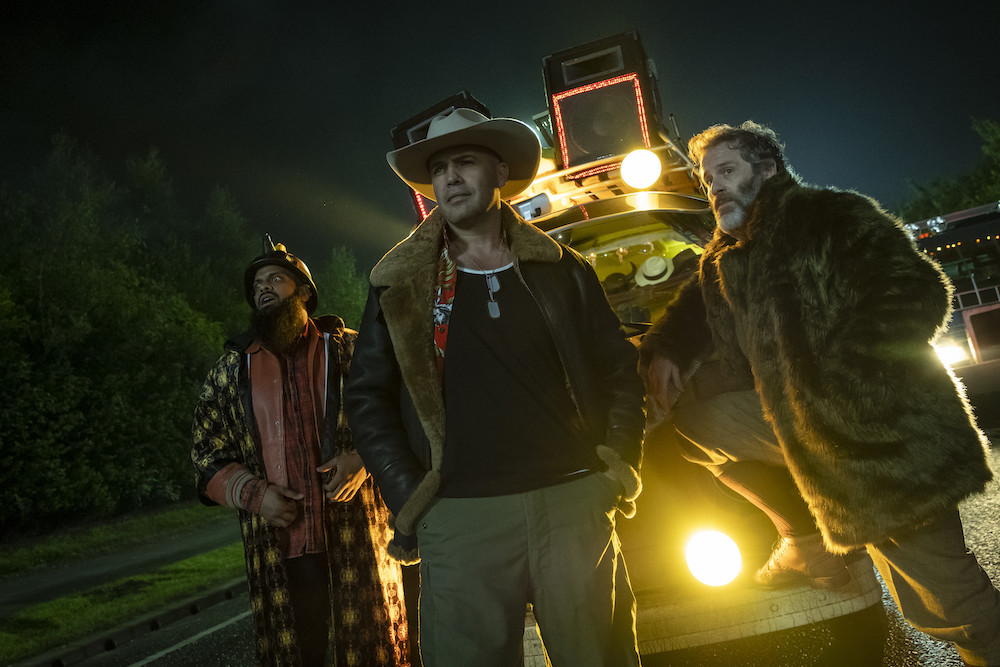 Okay, stay with us: Curfew is set in a post-apocalyptic alternate future London. A virus outbreak has turned half the population into zombies who hunt at night (hence the curfew). This nighttime law is enforced by the now-authoritarian government and the only way to escape the regime is…to race. There's a country-wide (but somehow totally secret) race that anyone can enter using any vehicle and the winning team gets a one way ticket to a far-off island—where scientists are supposedly working on a cure for the zombie virus. Yeah, Curfew requires more than a bit of suspense of belief. Two very different genre themes are souped together, much like the cars, but if you don't think about the logistics too hard the show is actually pretty fun. Curfew starts off shaky but steadily improves, using its all-star cast (Sean Bean, Adam Brody, Billy Zane, Miranda Richardson, Robert Glenister, and Adrian Lester to name a few) to draw you in. Excuse the pun but the cars become the driving force behind these human's stories and traumas they're running away from. If you enjoy crazy explosive races grounded by characters with believable struggles (and you can get past the weird genre mashup), Curfew is one to try.
Stream season 1 of Curfew now on Spectrum.
From Spectrum:
Desperate to escape a city gripped in fear, an unexpected group gathers for a deadly street race where the winners are promised the ultimate prize – their freedom.
—
Years and Years
Series premiere
Mon June 24
On HBO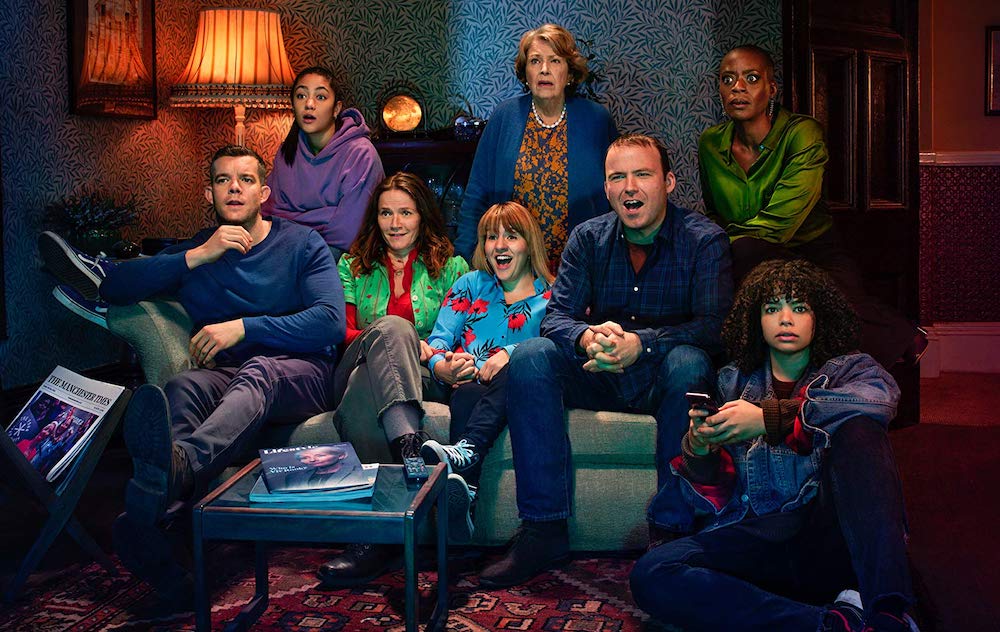 Years and Years starts off like a slice of life of a typical British family. Three generations of the Lyons family get together and it's all laughs and bonding until politics comes into play. In the background, through the TV news in the family home, the show gives us a snapshot of current affairs. Britain is moving towards nationalism as the world inches closer to destruction. This is unfortunately real and parallels current affairs. Then the episode hits fast-forward: That future none of us want to think about starts happening at an alarming rate, whizzing by in momentary headlines. The refugee crisis. Fascist leaders in America being re-elected. Bigger fascists ruling Russia. Chemicals and corporations destroying the environment. The internet taking over human interaction. The list goes on. Now in 2024, the Lyons are doing their best to "keep calm and carry on" as the saying goes. These bigger issues, that once seemed so far off, are starting to have real effects on everyone in the country.
What makes this series terrifying and amazing all at once is it shows the resilience of humanity and our determination to continue as if everything is normal, because we don't know how to cope any other way. Years and Years is set up like a British family sitcom…except apocalyptic and terrible events are happening all around while the characters go about their days. It's brilliantly interlaced—even when some scenes turn slightly ridiculous—to make Years and Years unsettling. You know things are going wrong but you continue to watch the Lyons laugh and drink and squabble together. The breaking news headlines are either based on true stories or they're not too far off to imagine. So when things take a deep dive into hopeless territory, you'll watch with dread as those everyday lives you know so well crumble. And you'll wonder if you'd do the same in the face of the future.
Years and Years debuts on HBO tonight.
From HBO:
As society changes at an ever-increasing pace, the Lyons family experiences everything we hope for in the future, and everything we fear
—
Mike Epps: Only One Mike
Tues June 25
On Netflix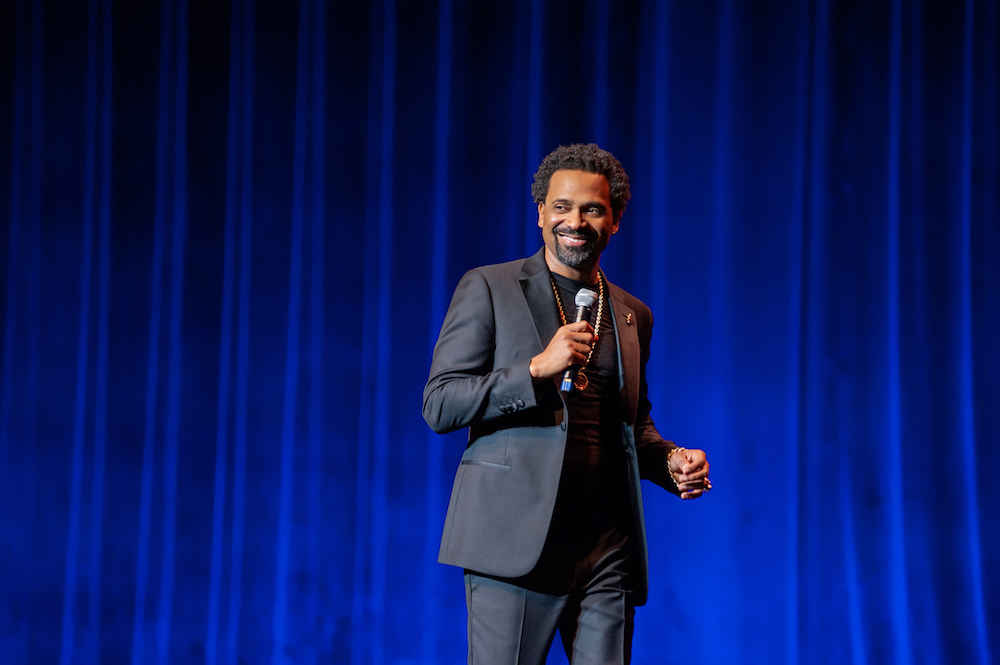 The name of Netflix's latest standup special is completely on point: There is truly only one Mike Epps and he's more outrageous than ever. The comedian and actor keeps the audience giggling with his reflections on being a dad, the state of America, and the wisdom passed down in culture and families through generations. We hope you have your popcorn buttered and ready 'cause Mike Epps is throwing the salt all over the stage.
Mike Epps: Only One Mike debuts on Netflix tomorrow.
From Netflix:
Comedian and actor Mike Epps is appropriately inappropriate in his no-holds-barred Netflix stand-up special, Mike Epps: Only One Mike. Filmed at Constitution Hall in Washington, DC, the one-hour special reminds us why Epps is a one-of-a-kind comedian as he reflects on the gift (and curse) of raising four daughters, overcoming childhood dyslexia and the mysterious infinite wisdom of old people. Den of Thieves' Jesse Ignjatovic, Evan Prager, Jared Morell, and Jordan Barrow executive produced along with Naptown's Mike Epps, Thomas Cobb, Niles Kirchner, Kyra Robinson and Royale Watkins. Directed by Kevin Bray. It launches globally on Netflix on June 25, 2019.
—
Pose
"Butterfly/Cocoon" – Season 2, Episode 3
Tues June 25 – 10PM
On FX
Watch Pose on FX every Tuesday.
From FX:
A fatal mishap with a client leads Elektra to seek out the counsel of Blanca and Candy. Meanwhile, moving from friends to lovers proves to be a challenge for Angel and Lil Papi.
—
Grown-ish
"Tweakin'" – Season 2, Episode 15
Wed June 26 – 8PM
On Freeform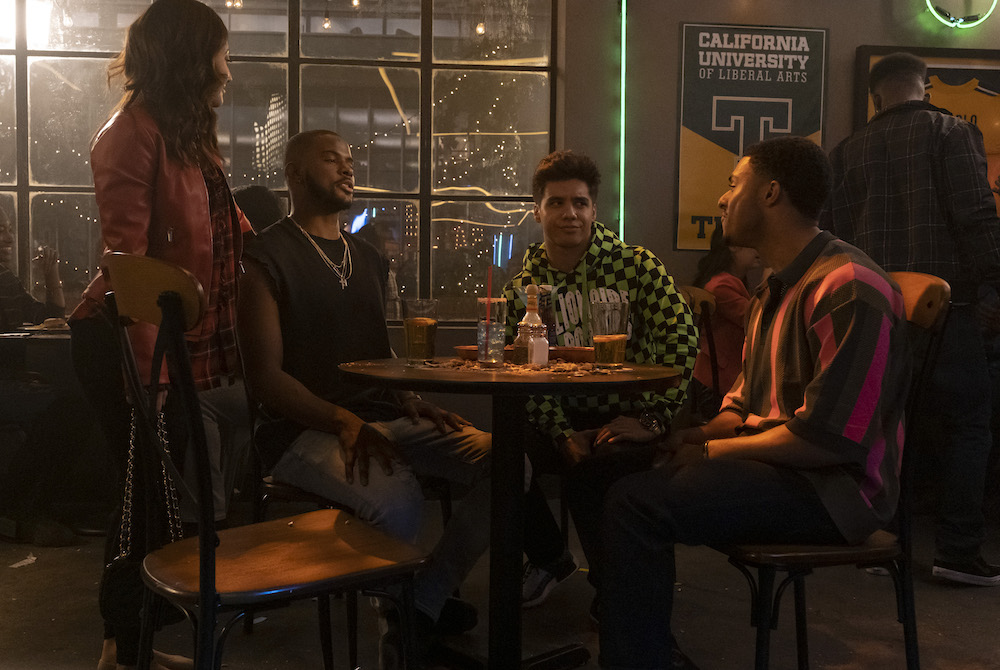 For a generation that has fought so hard not to be defined by labels…we sure do like having labels of our own. Ana (Francia Raisa) is getting real comfortable (as comfortable as Ana can ever be) with dating Aaron (Trevor Jackson) and she wants to take their relationship to the next level [read: are they boo'd up or nah?]. But can Aaron be honest enough with himself to be honest with Ana? Either way the fallout ain't gonna be pretty. Speaking of impending fallouts, did Nomi (Emily Arlook) learn nothing from Ana and Aaron's sneaking around days? We can already feel her secret relationship with Professor Hewson (Katherine Moennig) is about to explode and we're a little scared for her (and not only because the thrills of this unethical relationship are kind of hot). At least Zoey's (Yara Shahidi) hitting pause on all the #judgement of her friends' relationships. Instead she's thinking about her own boo. She tries to reach Luca's (Luka Sabbat) level of consciousness but that might take her sky-high (in the green sense). Serving and spilling tea is what these two do best (even though it's not always interesting enough for us to want a second cup). #shade. Damn, we love it when Grown-ish mixes real problems with the fun stuff, to make the college experience a wild but true one we can all relate to.
Grown-ish airs on Freeform on Wednesday.
From Freeform:
Labels are on everyone's mind as Ana and Aaron struggle to define what they each want out of their relationship. Doug and Vivek are convinced that Aaron is boo'd up. Zoey tries getting "Luca Jae Hall"-level high, but winds up overdoing it.
—
The Handmaid's Tale
"Household" – Season 3, Episode 6
Wed June 26
On Hulu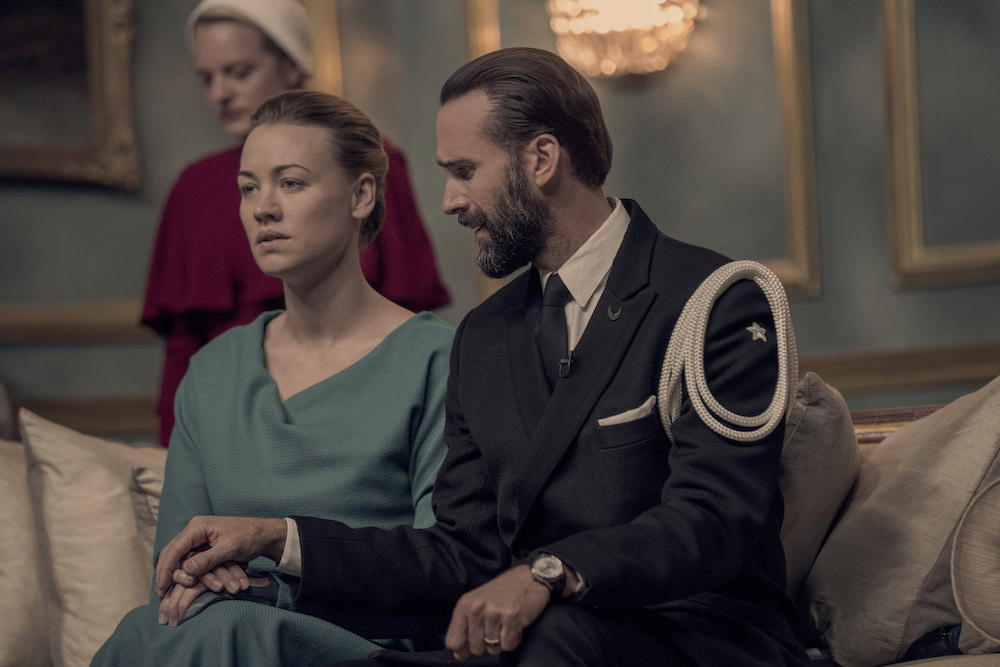 Plans are in motion to try and retrieve Nichole from safety. You'll be screaming at your TV—and at the show—for breaking your heart all over again. Watching Fred (Joseph Fiennes) look hopeful will make your skin crawl. What comes next for him is somehow even worse. June (Elisabeth Moss), Serena (Yvonne Strahovski), and Fred are introduced to a picture of what their "family" could look like and how much darker things could get. If you thought those twists at the end of last week's episode were bad, "Household" twists the knife further to make sure you know The Handmaid's Talewon't let anyone truly escape Gilead.
Stream new episodes of The Handmaid's Tale on Hulu every Wednesday.
From Hulu:
June accompanies the Waterfords on a trip, where a powerful family offers a glimpse of the future of Gilead.
—
Swamp Thing
"Drive All Night" – Season 1, Episode 5
Fri June 28
On DC Universe
Stream Swamp Thing on DC Universe every Friday.
From DC Universe:
While Swamp Thing struggles to come to terms with his transformation with the help of a Phantom Stranger, Jason Woodrue shares a revelation with Avery Sunderland.
—
The Rook
Series premiere
Sun June 30 – 8PM
On STARZ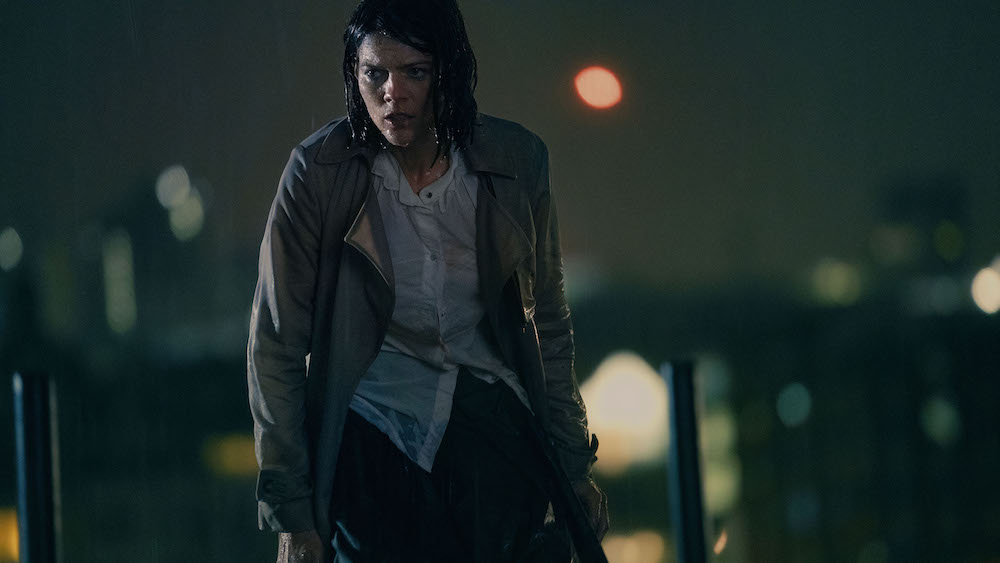 What would you do if you woke up in the middle of a mass murder scene and had no memory? And what if the you that you don't remember left you a bunch of messages, telling you to trust no one? That's where we jump in with The Rook. Based on the 2012 novel of the same name by Daniel O'Malley, the show follows Myfanwy Thomas (Emma Greenwell) as she desperately tries to remember her past life as a secret operative who defends the UK against paranormal forces. Forces like her. So yeah her job is high stress and it only gets more stressful when she has to pretend to be the old her, in an attempt to uncover the traitor who put a target on her back and erased her memory in the first place. We loved the book and its thrilling premise but the series is a much slower burn. It's less about a female secret agent with super powers who's on a mission to save herself against some of the most bizarre and enthralling opponents you'll find (one consciousness in four bodies, anyone?) and more a paranormal office drama. But we're intrigued, so let's see where this one goes next. After all, we need to find out who Myfanwy (rhymes with Tiffany) really is—the old personality or the new one?—and who's trying to "dead" her.
The Rook premieres on STARZ on Sunday.
From STARZ:
After waking up surrounded by dead bodies and no memory, Myfanwy Thomas is thrown into the world of the Checquy, a paranormal secret service where she's a high-level operative known as a "Rook" – and no one can be trusted.
—
Euphoria
"Made You Look" – Season 1, Episode 3
Sun June 30 – 10PM
On HBO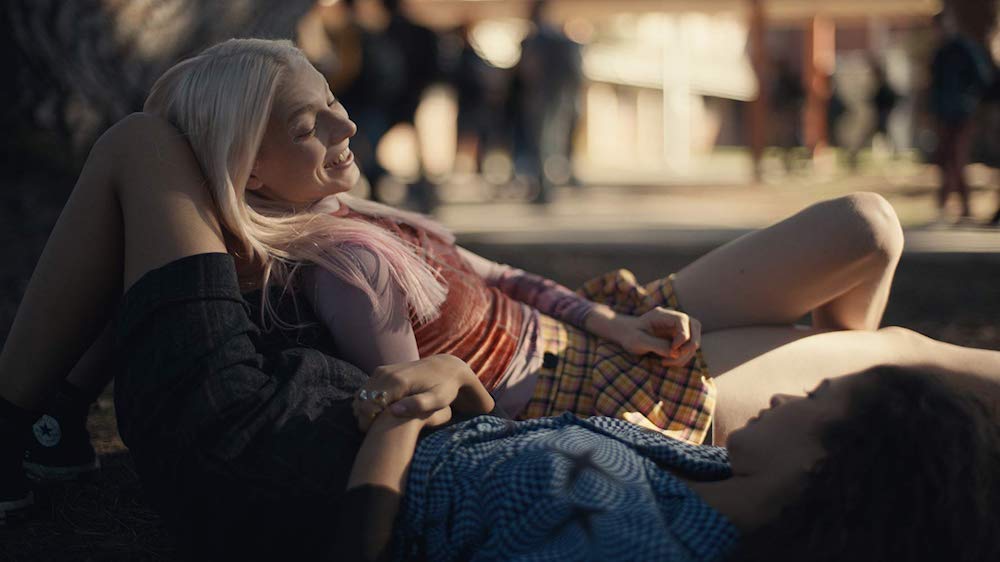 We're a bit overwhelmed by Euphoria. Listen…we…we just… Okay episode 2, "Stuntin' Like My Daddy", did us in. Seriously, this show is so lugubriously vicious [yup, that's what we said] in its real life portrayal of a teenage spiral down down down (actually several spirals down) that we've had to sit in a corner and stare out the window for a dose of sunshine. Listen…these hardknock lives have hardknock consequences and now that we've seen into the seething pool that is Nate's (Jacob Elordi) soul we understand him AND that makes him so much more dangerous than we could've guessed. We also understand how telling lies can be deadly. How much worse is life going to get for the kids of Euphoria on "Made You Look" aka episode 3? We only know it's going to be bad, but we hope the show will find some light to balance out the misery. We're also glad there's six days between episodes so you'll have some time to recover.
Annnd on a happy note: Euphoria is a penis bacchanalia—they are everywhere, bouncing up and down in their glee at finally being seen—and there's barely a boob to be found. Which, honestly babe, is a celebration all on its own. #happysideeffects
Watch Euphoria on HBO every Sunday.
From HBO:
Kat decides to try camming and has her first session. Jules starts falling for a boy online and asks Rue to help her take some nudes. Maddy finds something odd on Nate's phone. Cassie and McKay spend the weekend at his school and go to a party at the frat he's rushing. Rue is confronted about her lies at NA.