This week: Supergirl, The Bold Type, The Expanse, Reverie, Pose, Claws, Westworld, Preacher
SUPERGIRL
"Battles Lost and Won" – Season 3 finale
Mon June 18 – 8PM
On The CW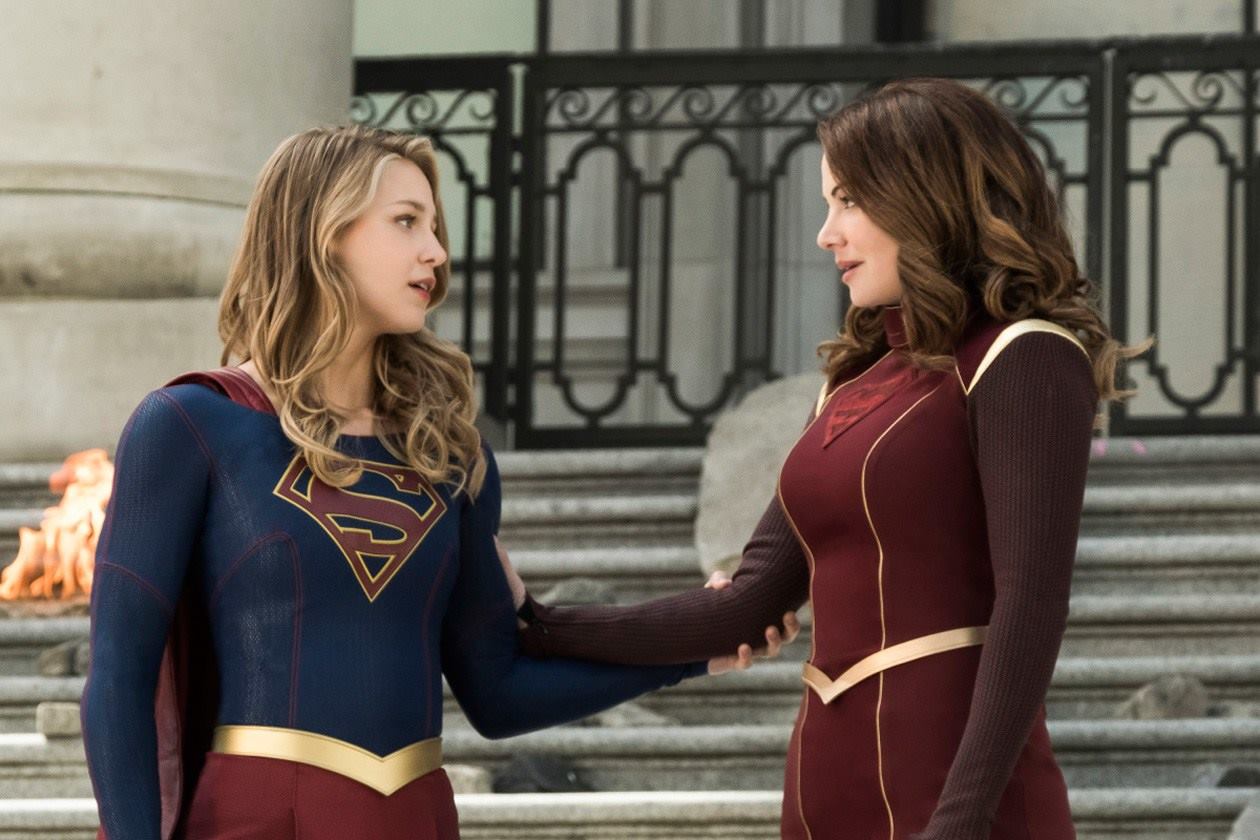 Photo: Katie Yu/The CW — © 2018 The CW Network, LLC.

It's the showdown you've all been waiting for on Supergirl: Kara (Melissa Benoist) and her team vs. Serena (Anjali Jay)…and we find out where Reign (Odette Annable) will fall into this equation? Y'all, we've done the math and the season finale is looking more complicated than any class we ever took.
Tune into The CW every Monday for all new Supergirl.
From The CW:
Supergirl (Melissa Benoist) and team take on Serena in an epic battle for Earth.
—
THE BOLD TYPE
"The Scarlet Letter" – Season 2, Episode 3
8PM – Tues June 19
On Freeform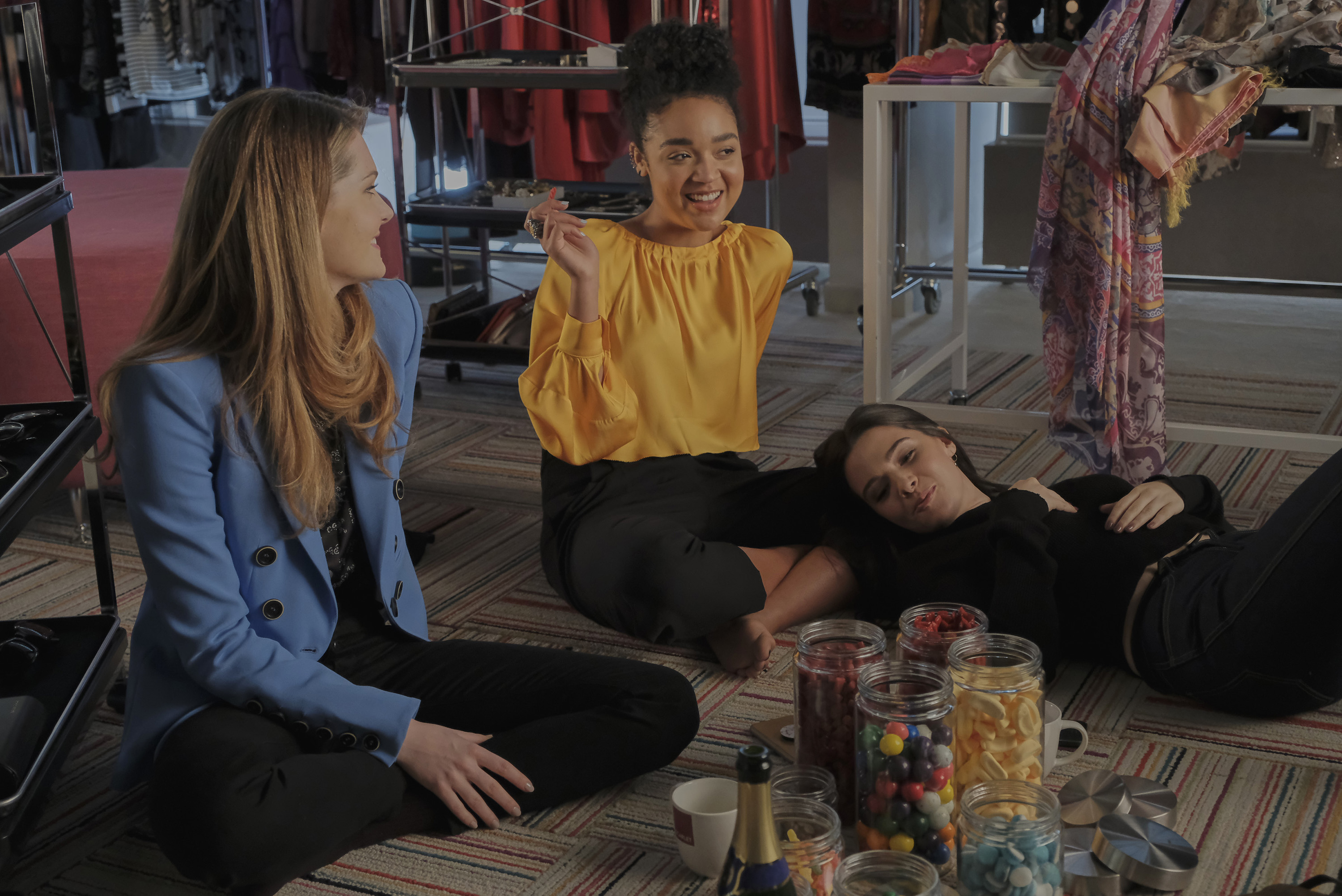 Photo: Freeform/Phillippe Bosse
Watching The Bold Type is like hanging out with your best girlfriends—only their drama is way more fun. Jane (Katie Stevens) is jobless and doesn't know what to do with herself—besides drink tequila in the mornings, oh, and set up a meeting with Jacqueline (Melora Hardin) because…safety nets. Sutton has an accessories shoot for Oliver and Kat guilts her into hiring Adena (Nikohl Boosheri)—ooh honey, love and work don't always mix and sometimes when the do they go BOOM. So basically, grab a glass of Patron and the comfiest seat in the house because chaos is sure to ensue.
The Bold Type airs tomorrow on Freeform.
From Freeform:
Sutton is in an awkward position when she is put in charge of hiring a photographer for an accessories shoot and Kat asks her to hire Adena. Jane follows around a cute and altruistic doctor named Ben for her latest article. Scarlet's newest board member Cleo causes Jacqueline to defend her role at the magazine.
—
THE EXPANSE
"Fallen World" – Season 3, Episode 11
Wed June 20 – 9PM
On Syfy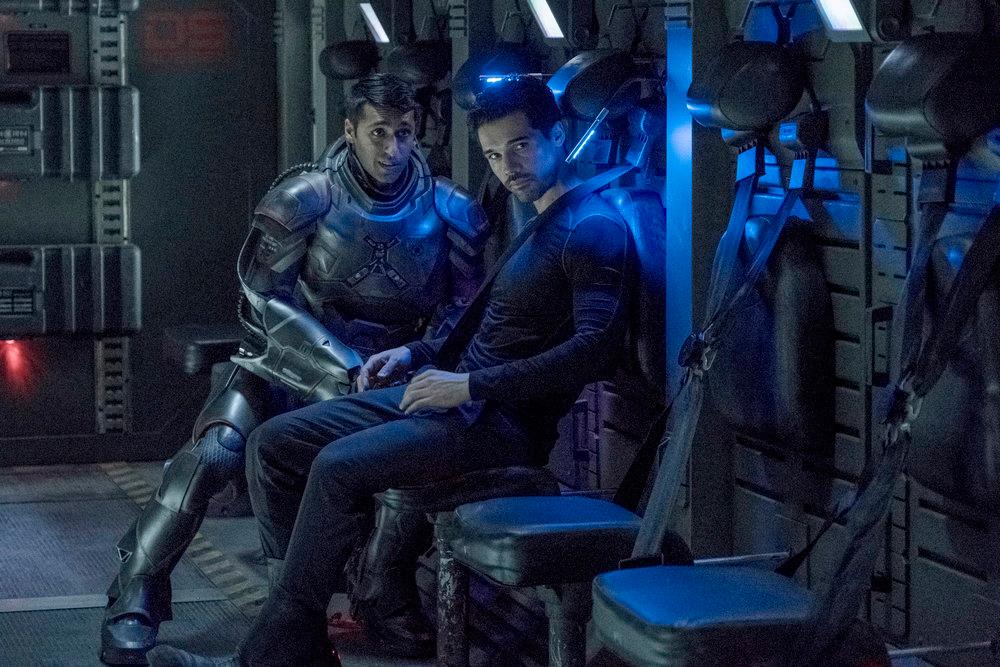 Photo by: Rafy/Syfy
Only two weeks of The Expanse season 3 are left and things are getting intense. We're still trying to wrap our heads around last week's episode—we got to see Holden (Steven Strait) backed into a corner and hot damn, no wonder he's gone off the deep end… We're on the edge of the edge of our seats as we watch the crew try to survive everything that's being thrown at them and man, our nerves might be too high to even enjoy our popcorn (MIGHT be*).
The Expanse airs on Syfy every Wednesday night.
From NBC:
Drummer and Ashford find themselves trapped with few options for survival. Anna tends to the wounded masses as Melba continues to hunt down her prey. The Rocinante crew struggle to survive as Naomi reunites with her true family.
—
REVERIE
"Blue is the Coldest Color" – Season 1, Episode 3
Wed June 20 – 10PM
On NBC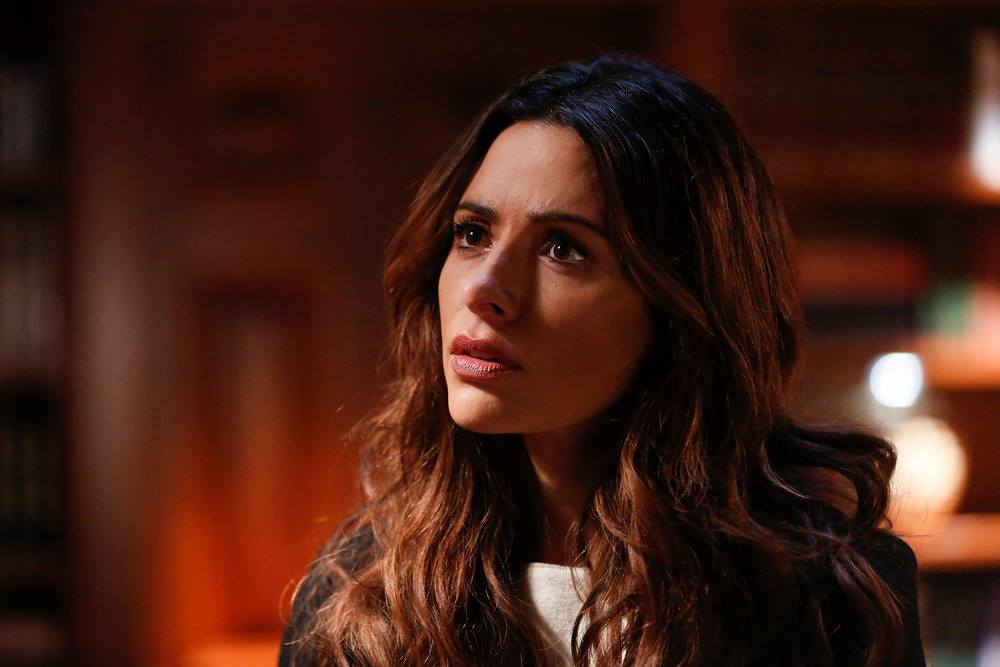 Photo by: Vivian Zink/NBC
Things aren't adding up for Mara (Sarah Shahi) in this week's episode of Reverie. Virtual reality got its name for a reason and nothing is what it seems. Those side effects the show has slowly feed us are slowly pulling together like the strands of a spaced out dream. Mara's in deeper than she can imagine and when those side effects take the form of Alexis's (Jessica Lu) former partner Oliver Hill (John Fletcher) the show has us guessing even more than usual. Is this guy for real? If so, what else has Mara been left in the dark about? And why all the secrets anyways? Wednesday, come quick!
Reverie airs on NBC this Wednesday.
From NBC:
Alexis's (Jessica Lu) former partner Oliver Hill (guest star John Fletcher) resurfaces and warns Mara (Sarah Shahi) that Reverie 2.0 has some dangerous side effects. Back at Onira-Tech, a BCI is stolen and Mara must go into a rogue Reverie.
—
MARVEL'S LUKE CAGE
Season 2
Fri June 22
On Netflix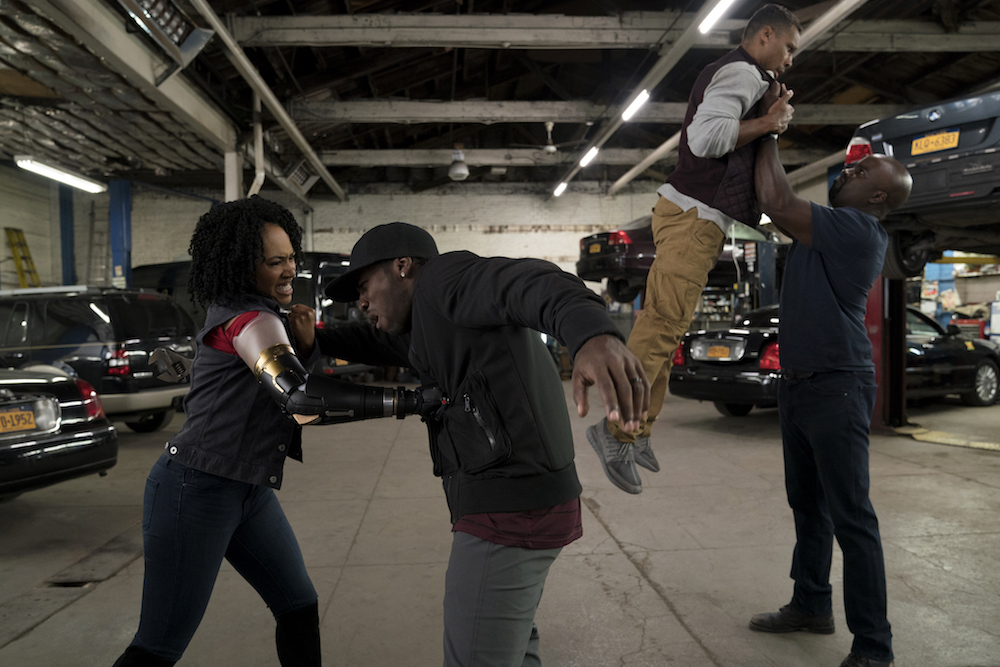 Photo: David Lee/Netflix
"This season [of Marvel's Luke Cage] is crafted beautifully, interweaving music, history, politics, and Pan-Africanism with liberal dabs of real life black-American heroes, and the Harlem Renaissance. One of the joys of this season is the leading character: HARLEM. While dealing with internal conflicts, and adding some comic relief, Cheo Hodari Coker anchors the story in Harlem—it couldn't be told anywhere else. The feel of the city is tactile and grounded in a sense of purpose. It drives the story and our characters, adding more depth, to leave you breathless." (read our full S2 [p]Review here) Tune into Geek Girl Riot's interview with Coker tomorrow night and binge the entire season on Friday!
From Netflix:
After a sabotaged experiment leaves him with super strength and unbreakable skin, Luke Cage (Mike Colter) becomes a fugitive trying to rebuild his life in modern day Harlem, New York City. But he is soon pulled out of the shadows and must fight a battle for the heart of his city – forcing him to confront a past he had tried to bury.
—
US & THEM
Netflix film
Fri June 22
On Netflix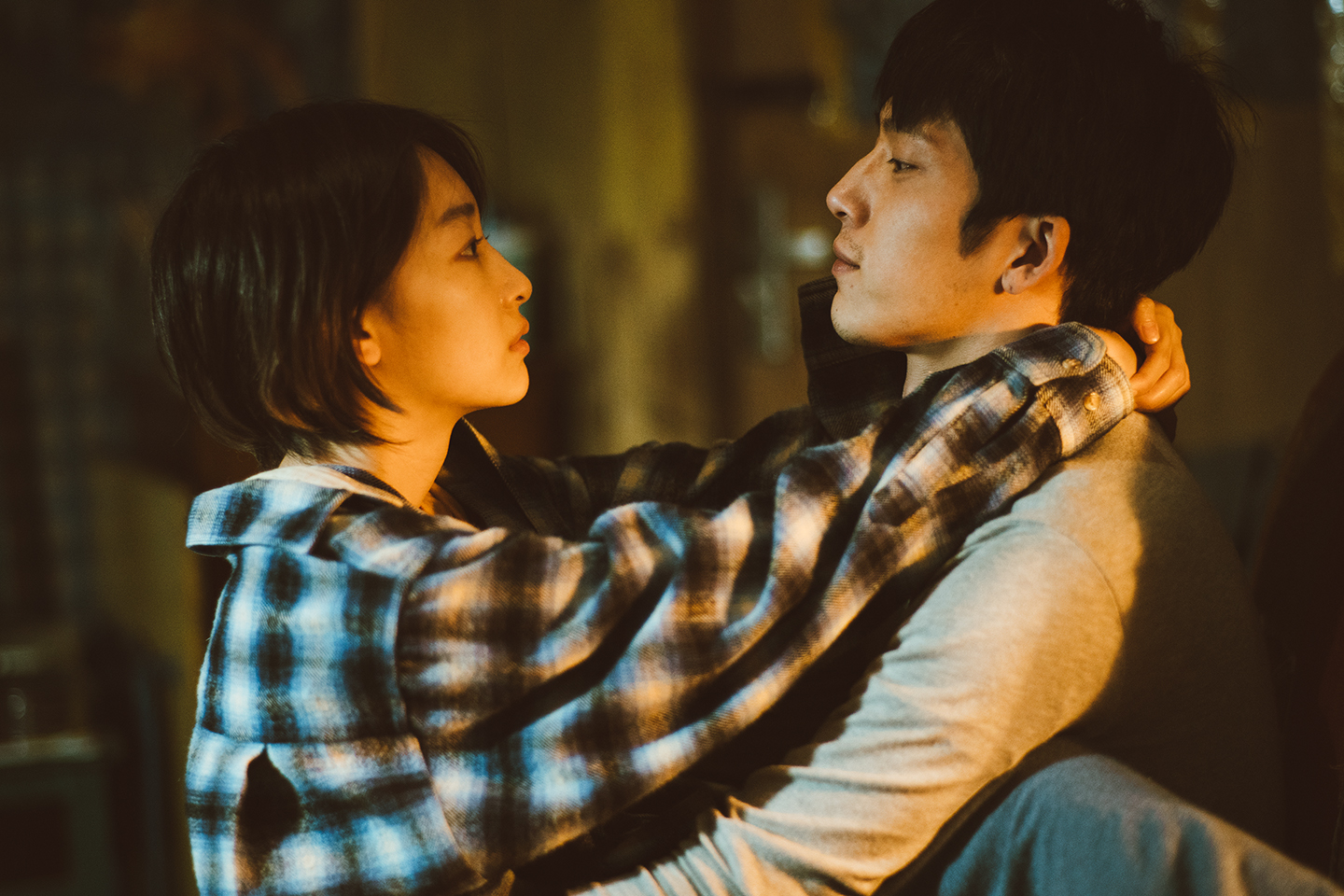 Photo: Mark Wu/Netflix
Fate is a wonderful thing, folks, and so are Netflix originals. Their new film Us & Them takes us through ten years of a relationship—ups, downs, breakups, and reuniting included. You can taste the bittersweet candor with every glance, every chance meeting, in every note of the piano-led soundtrack. Rather than your typical Hollywood romance Us & Them is love in all its forms, from beginning to end, which in itself captures that warm and fuzzy sentiment of how real relationships play out.
You can stream Us & Them on Netflix from this Friday.
From Netflix:
10 years ago, during the hectic chunyun period, 2 strangers traveling home meet on the train, what follows is a journey of realizing their dreams, love, breakups. 10 years later, these not so strangers were reunited on a plane. Starring Jing Boran (Lin Jianqing) and Zhou Dongyu (Fang Xiaoxiao), and from award-winning actress and first time director, René Liu, Us & Them launches on the service June 22.
—
POSE
"The Fever" – Season 1, Episode 4
Sunday June 24 – 9PM
On FX
Photo: FX
We're only four episodes into FX's Pose, but we're already so hooked on the glamor and tribulation of 1980's New York. This week insecurities and medical problems arise, and the tension is skyrocketing. We can never guess what's around the corner for our Queens and Kings of the balls in 80s NYC, but we do know it'll be a celebration of loving ourselves.
Get into Pose on FX every Sunday.
From TV Guide:
Candy's insecurities about her appearance are heightened when she is criticized at a ball. Meanwhile, Blanca worries when Damon and Ricky have a medical scare that threatens to tear them apart.
—
CLAWS
"Russian Navy" – Season 2, Episode 3
Sun Jun 24 – 9PM
On TNT
Claws returns to TNT this Sunday.
From TV Guide:
Desna's relationship with Ruval deepens when he introduces her to his mother, Matilde. Polly grows concerned when Marnie continues to pull away from her.
—
WESTWORLD
"The Passenger" – Season 2, Episode 10
Sun Jun 17 – 9PM
On HBO
Dive into Westworld every Sunday on HBO.
—
PREACHER
"Angelville" – Season 3 premiere
Sun Jun 24 – 10PM
On AMC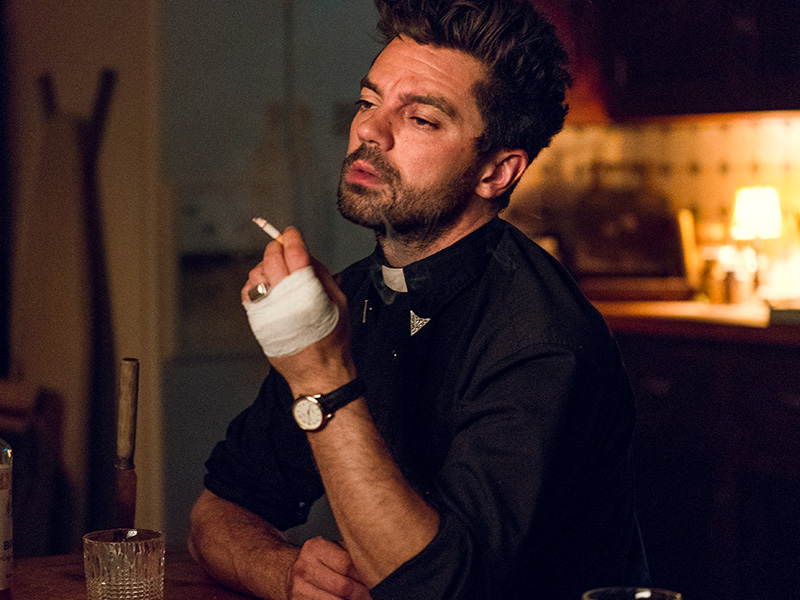 Photo: AMC
Preacher is back and our intrepid crew are headed to Angelville. Comics fans, y'all know what's up—for the rest of you, this means a family reunion. If you ever thought your relatives were bad, Jesse's (Dominic Cooper) are ten times worse…and then triple it. Just when you think Preacher can't get any more ridiculous it ups the ante and introduces homicidal, slightly magical (read: witchy) Gran'ma who has the ability to resurrect people…among other things. Um, yeah. This is an out of the frying pan into the fire moment for Jesse. And of course Tulip is going to have to straighten it out. We're joining Cassidy (Joseph Gilgun) in lighting up a cigarette from the flames because this is one spectacular Greek tragedy deep in the heart of Louisiana. Come get your consomme! (…or maybe don't…we're gonna go with don't.)
Preacher returns for season 3 this Sunday on AMC.
From AMC:
In an effort to save Tulip, Jesse and Cassidy take her to Jesse's family home, Angelville. Jesse reunites with the people he fears most: his family.