This week: SuperMansion, Supergirl, The Bold Type, Legion, The Handmaid's Tale, The Expanse, Reverie, Queen Sugar, Pose, Claws, Westworld, Into the Badlands
SUPERMANSION
"The Long Chaun" – Season 3, Episode 6
Now streaming
On Crackle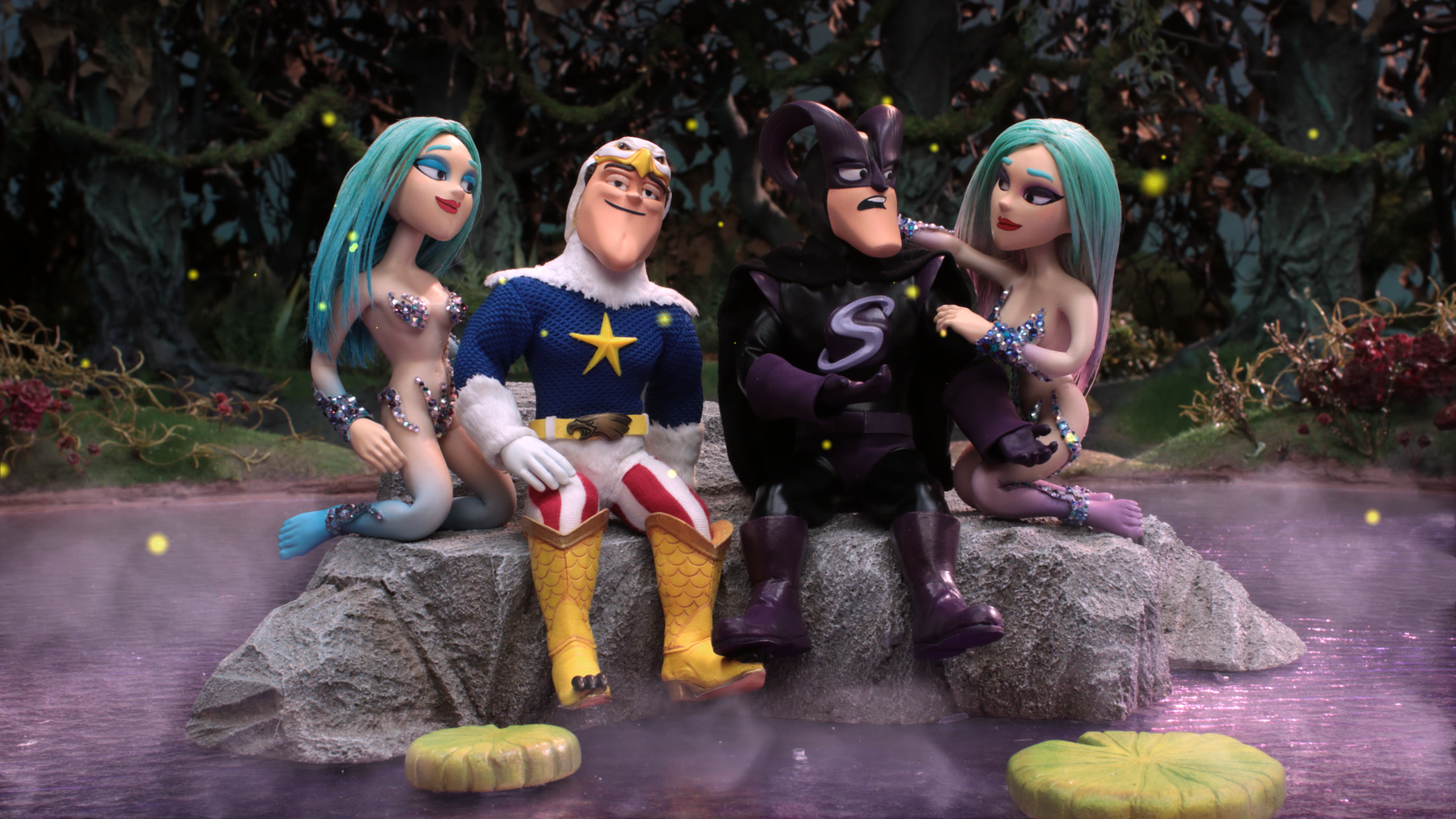 SuperMansion just got super-sized with today's news of a summer special. Premiering August 16th, SuperMansion: Summer Vacation Special will take our intrepid team to Hawaii where Titanium Rex (Bryan Cranston) just happens to meet former President Obama (Jay Pharoah). While you pack your bags for the aloha state, there's a new episode to enjoy today! In "The Long Chaun", the League of Freedom are tasked with saving Zenith (Yvette Nicole Brown) from her evil Uncle Ridan (Taran Killam) in Godsrealm—there's never a dull moment with SuperMansion, so it only makes sense they're ready for a vacation.
Supermansion is now streaming on Crackle.
—
From Crackle:
In episode 306, "The Long Chaun," the League of Freedom travels to the Godsrealm to save former member Zenith (Yvette Nicole Brown) from her evil Uncle Ridan (Taran Killam). Robobot (Zeb Wells) learns what it means to be a real boy as Titanium Rex (Bryan Cranston) must prove to be a hero true in order to wield the Sword of Azimuth.
—
SUPERGIRL
"Make It Reign" – Season 3, Episode 22
Mon June 11 – 8PM
On The CW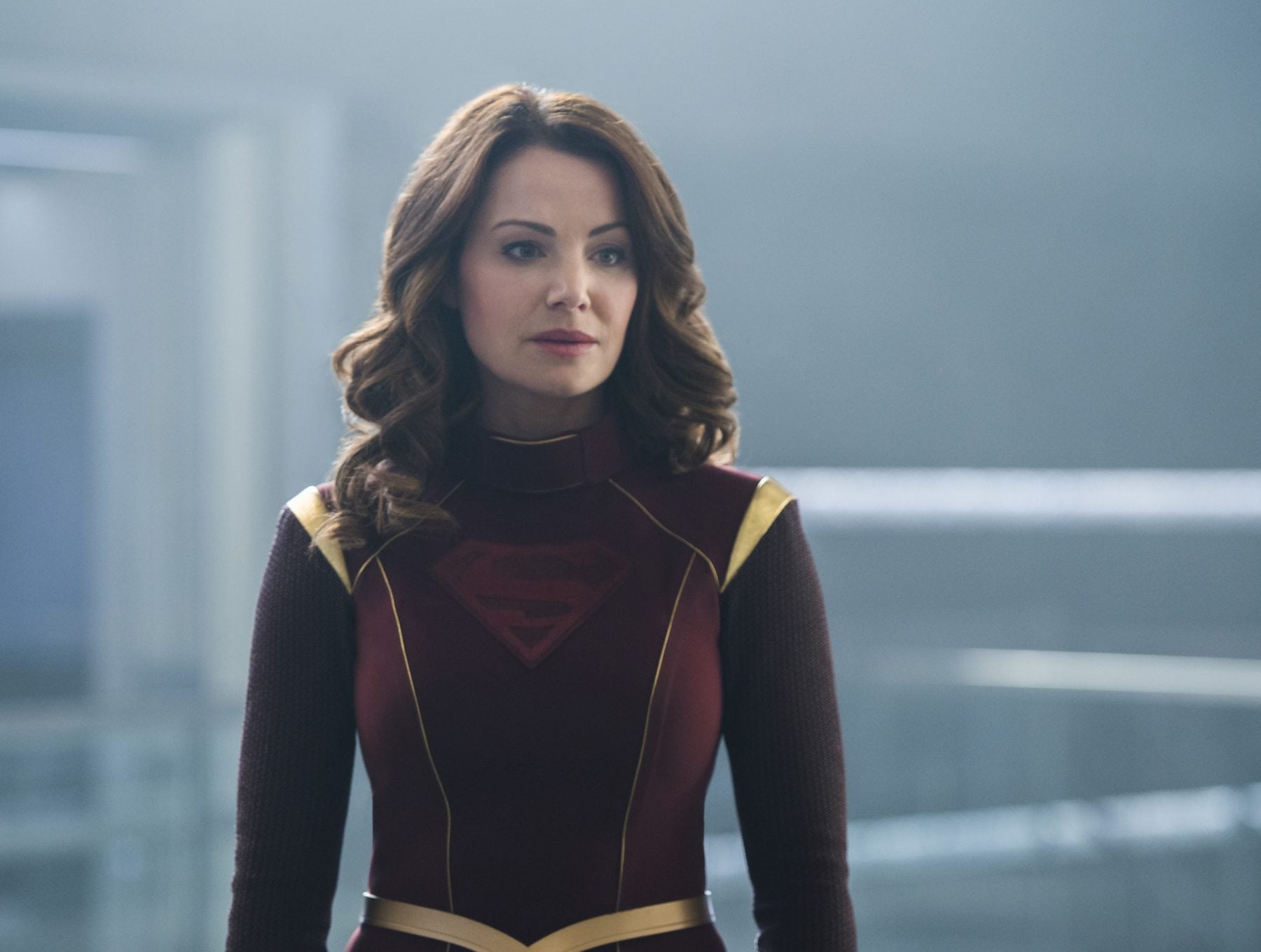 Photo: Diyah Pera/The CW — © 2018 The CW Network, LLC.
Will Sam (Odette Annable) ever be rid of Reign? Not if Selena (Anjali Jay) has anything to do with it—she's planning on dealing out judgement to Earth's citizens…and it ain't pretty. Luckily Kara won't be alone in facing Serena—her mother, Alura (Erica Durance), will be by her side and ain't that sweet. The timing may not be perfect but this mother-daughter reunion will make your heart sing, especially when they suit up! Just remember to cherish that feeling because Supergirl is about to snatch your heart right out of your chest with the ultimate Reign/Sam showdown. Only one of them will survive the fallout…Supergirl is about to Make It Reign all over our emotions and we ain't ready.
Tune into The CW every Monday for all new Supergirl.
From The CW:
Supergirl (Melissa Benoist) learns the true depth of Serena's (guest star Anjali Jay) nefarious plans for Earth. Supergirl, Mon-El (Chris Wood) and Alura (guest star Erica Durance) must devise a plan to stop her before Serena gets to Earth. J'onn (David Harewood) prepares to say goodbye to his father (guest star Carl Lumby).
—
The Bold Type
"Feminist Army" & "Rose Colored Glasses" – Season 2 double premiere
 Tues June 12 – 8PM
On Freeform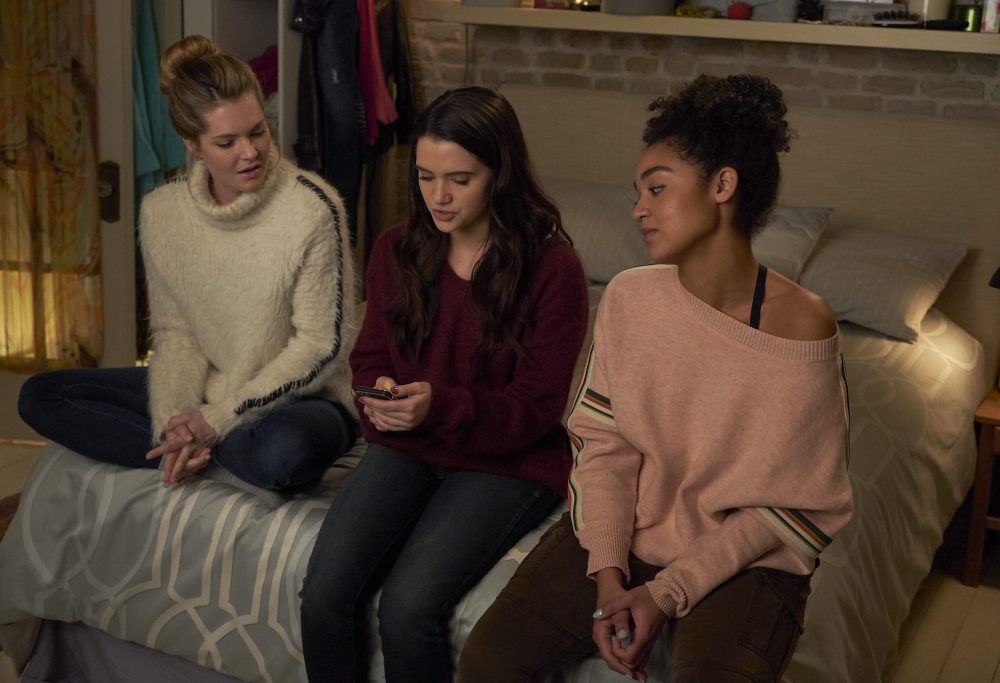 Photo: Freeform/Phillippe Bosse
Y'all, it's going down on The Bold Type which means it's back with a bang. In this one-two-punch season 2 premiere, there are new contracts to fill out…ones concerning consensual workplace relationships. You heard that right, welcome to 2018, but exactly which workplace romances are being reported? Jane (Katie Stevens) takes the first punch to the chin because when she started working at Incite she never thought it would be riotous in all the wrong ways. Social media is so unforgiving. The second blow throws Sutton (Meghann Fahy) off-balance when she gets slut shamed by her co-workers, but it's a whole lot of fun seeing how she deals. Of course, Kat (Aisha Dee) is handling issues from every angle—identity crises, girlfriend drama, and a read from a co-worker leave her failing too. Have we mentioned how much we love it when The Bold Type makes us dizzy? Yup, you guessed it, episodes one and two are a serious TKO.
The Bold Type returns tomorrow with
a two episode special on Freeform.
From Freeform:
Jane is excited to publish her first big piece for Incite, especially since she's writing about a female CEO she admires, and she knows Jacqueline will be reading it. Sutton is thrown when a new corporate policy seems to give her and Richard the green light on their romance. And Adena grows frustrated when Kat seems too eager to flaunt their burgeoning relationship.
Believing it shouldn't matter, Kat bristles when Alex recommends she highlights that she is black in her company bio. However, while introducing her parents to Adena, Kat is forced to confront how her avoidance of labels has affected her life. Sutton is horrified when she discovers her fellow fashion assistants think she was asked to organize a photo shoot featuring "honorable men" for reasons other than her talent. And Jane tries to defend herself after the fallout from her Incite article, which doesn't go as planned.
—
LEGION
"Chapter 19" – Season 2, Episode 11
Tues June 12 – 10PM
On FX
Legion is all new every Tuesday on FX.
From TV Guide:
David fights the future.
—
The Handmaid's Tale
"Smart Power" – Season 2, Episode 9
Wed June 13
On Hulu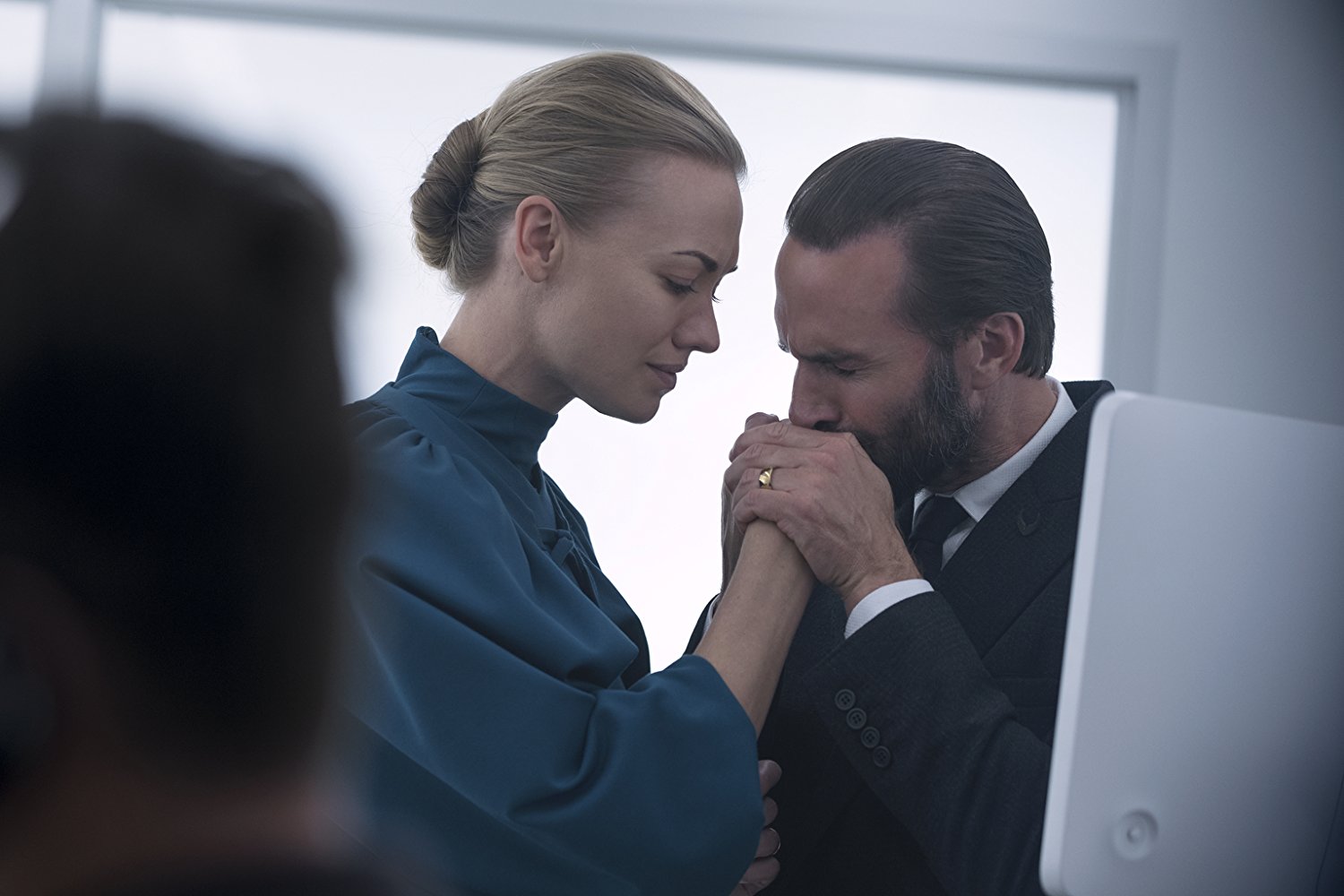 Photo: Hulu
We don't know whether this is a season finale, a midseason finale, or the episode to end all episodes but this week's The Handmaid's Tale goes out with two middle fingers held high…
Watch The Handmaid's Tale on Hulu every Wednesday.
—
THE EXPANSE
"Dandelion Sky" – Season 3, Episode 10
Wed June 13 – 9PM
On Syfy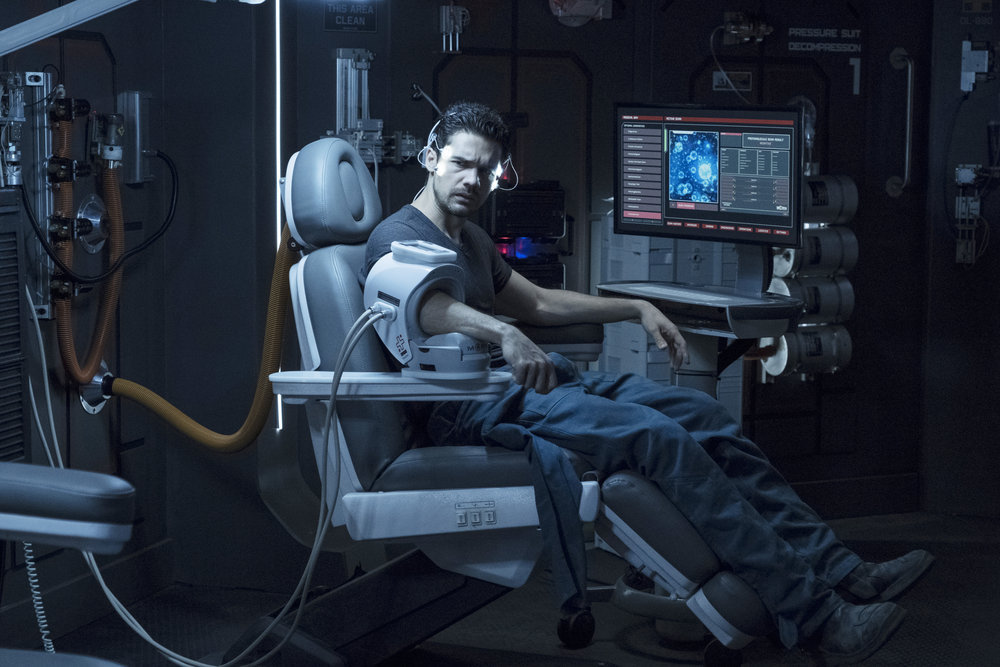 Photo by: Rafy/Syfy
Damn, did y'all see the last episode? We guess we trust Miller (Thomas Jane) and everything but who flies into a big ole ring of space goo? When has a ring ever not been a trap in sci-fi/fantasy? We'll wait… Right. And Naomi (Dominique Tipper) is trying to come home to the Roci. Welp, we'll find out if you can go home again…and with Holden (Steven Strait) waiting who wouldn't want to defy the odds? Hubba hubba. Now about this week, what happens when there's disagreement among the ranks? In a deep space setting like The Expanse it could mean life or death. But who's going to argue with Holden? Actually we would argue with him, it's Amos (Wes Chatham) we'd meekly say yes sir to. But Holden has Miller telling him things he shouldn't know…um, okay, we just answered our own question. Cue the arguments, bottled up in a confined space to magnify the pressure all the more. Tension is what make this show tick—the crew could be facing incredible danger but that doesn't mean the drama in their own personal lives isn't going to muck them up. The characters are in deep space but this show continues to serve up fascinating reminders that inner space is far more vast.
The Expanse airs on Syfy every Wednesday night.
From Syfy:
Holden sees past, present, and future. A ghost from Melba's past threatens her mission. Bobbie struggles to trust an old friend as she leads a group into unchartered territory.
—
REVERIE
"No More Mr. Nice Guy" – Season 1, Episode 2
Wed June 13 – 10PM
On NBC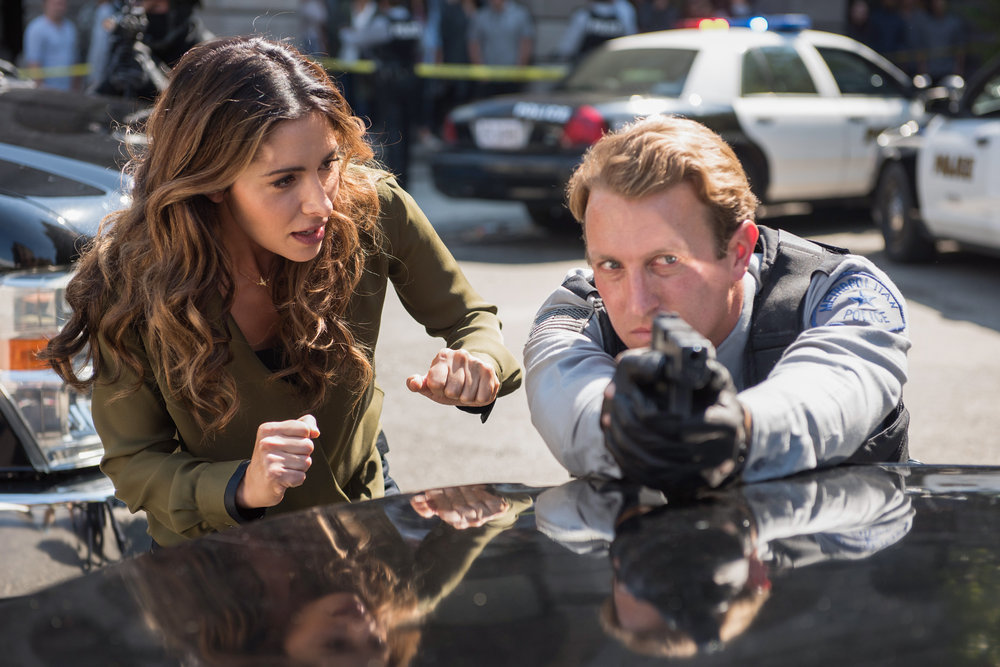 Photo by: Colleen Hayes/NBC
The subconscious is a funny thing. Psychologists say it reveals our latent wants and desires. Reverie takes it a step further by turning those needs into a semi-reality. When Mara (Sarah Shahi) steps in to help a family man who's become a rather dashing bank robber in his Reverie all sorts of questions are raised, the most important of which is how far Mara can be pushed before the program's devastating side effects cause her to unravel. Also when the heck did the world of Mad Max take over in Reverie 2.0? This isn't your average futuristic show; rather than replacing emotions with machines, Reverie actively invites both in too screw with minds. When technology meets memories, fantasies, and dreams, you get a common sci-fi thrill; when Reverie takes a long hard look at human desires we get chills of a different sort.
Reverie airs on NBC this Wednesday.
From NBC:
A family man robs banks in his Reverie and Mara (Sarah Shahi) must uncover the deeper reasons why. Mara's derealizations put her life in danger. Dennis Haysbert, Sendhil Ramamurthy, Kathryn Morris and Jessica Lu also star.
—
Queen Sugar
"No Haven in My Shadow" – Season 3, Episode 4
Wed June 13 – 10PM
On OWN
Catch new episodes of Queen Sugar on OWN every Wednesday.
From OWN:
Darla and Ralph Angel come face-to-face, Hollywood offers Violet a business solution, and Charley learns more about the Landry and Boudreaux families. Plus, Davis reveals a hidden secret to Micah, and Nova reveals something personal to Remy.
—
Pose
"Giving and Receiving" – Season 1, Episode 3
Sunday June 17 – 9PM
On FX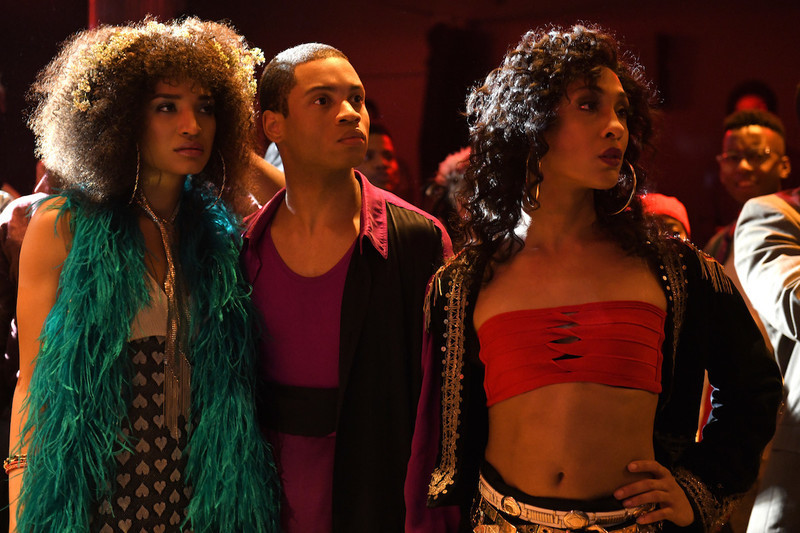 Photo: FX
Family, in all its forms, is everything in Pose. After all, family can help you achieve your dreams with a little tough love; family can also wear you out with its expectations and legacies. Friends can even become family and in a world as cutthroat and high-powered as Pose, you're gonna need all the friends you can get. The emotions are real and heartbreaking; this week Elektra (Dominique Jackson) considers surgery, while Damon (played with mesmerizing finesse by Ryan Jamaal Swain) struggles with his dance lessons, making his goals seem unreachable. Each decision made here is so much bigger than it appears on the surface and Pose handles each issue with careful and caring grace. The show tackles sex work, and expectations of body image, gender, and sexuality in a time where acceptance from the outside world didn't exist. Throughout it all Pose remains unflinching and welcomes you into its world because, with a house of dynamic characters such as this, family is all you'll ever need.
Get into Pose on FX every Sunday.
From TV Guide:
The House of Evangelista celebrates the holidays and prepares for the Snow Ball in spite of Angel's lack of holiday spirit. Meanwhile, Elektra contemplates undergoing an affirming medical procedure.
—
CLAWS
"Cracker Casserole" – Season 2, Episode 2
Sun June 17 – 9PM
On TNT
Claws airs on TNT this Sunday.
From TV Guide:
Desna, now pinned under the stiletto-tipped nail of Riva's sister, Zlata, must come up with an idea to generate more customers for the clinic. Meanwhile, Quiet Ann helps Dean and Virginia get to a very important appointment, which leads to an unexpected moment of joy.
—
WESTWORLD
"Vanishing Point" – Season 2, Episode 9
Sun June 17 – 9PM
On HBO
Dive into Westworld every Sunday on HBO.
—
INTO THE BADLANDS
"Leopard Catches Cloud" – Season 3, Episode 8
Sun June 17 – 10PM
On AMC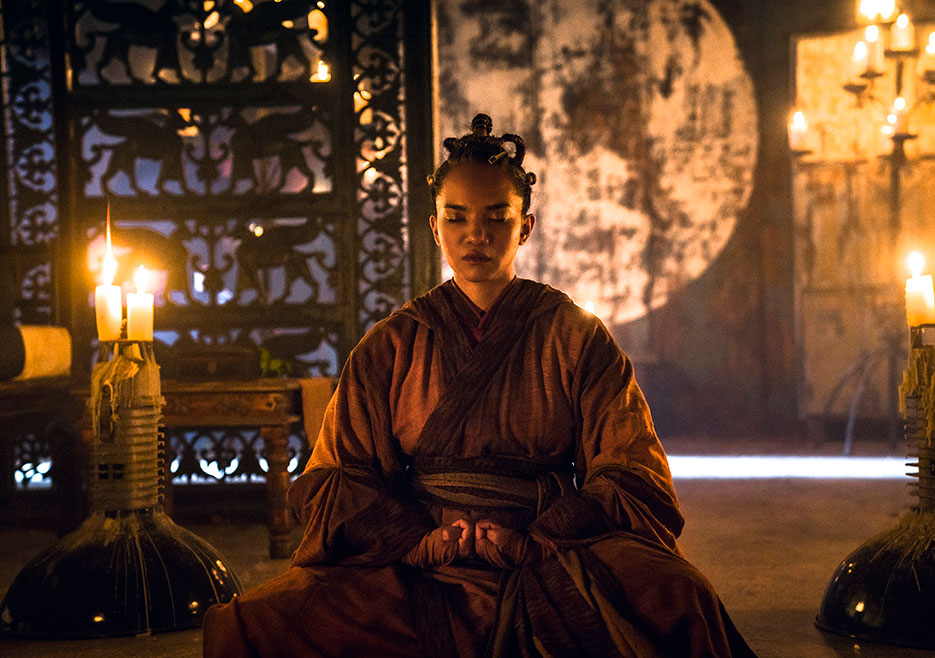 Photo: Aidan Monaghan/AMC
Everyone knows the best way to kill an enemy is to cut off its head…although we get the feeling if The Widow (Emily Beecham) succeeds in her plans to defeat Baron Chau (Eleanor Matsuura) it'll be a Medusa-like situation. The betrayal and revelations will leave you in a state of shock that'll last right through to the second half of season 3…after a midseason finale like this we'll be biting our nails 'til we get more episodes later this year. M.K. (Aramis Knight) and Sunny (Daniel Wu) finally meet again but the reunion is less than welcomed (give it time, y'all, we have faith). M.K. is the least of Sunny's worries when he comes face to face with Pilgrim (Babou Ceesay). It's only a matter of time before truths and real agendas reveal themselves to set the Badlands on a course of fateful destruction. Everyone in this episode levels up in new ways ready to leave you with the mother of all cliffhangers…because of course, "Fate would have a sense of humor."
Head Into the Badlands every Sunday on AMC.
From AMC:
Sunny and Bajie arrive at Pilgrim's Fortress, only to face an angry M.K.; The Widow enlists Gaius; Moon and Lydia rally the troops.