This week: Patriot Act with Hasan Minhaj, L.A.'s Finest, The Bold Type, Pose, Grown-ish, The Handmaid's Tale, Jo Koy: Comin' in Hot, Krypton, Jessica Jones, Trinkets, Swamp Thing, Euphoria
Patriot Act with Hasan Minhaj
"Protests in Sudan" – Volume 3, Episode 5
New episodes Sunday
On Netflix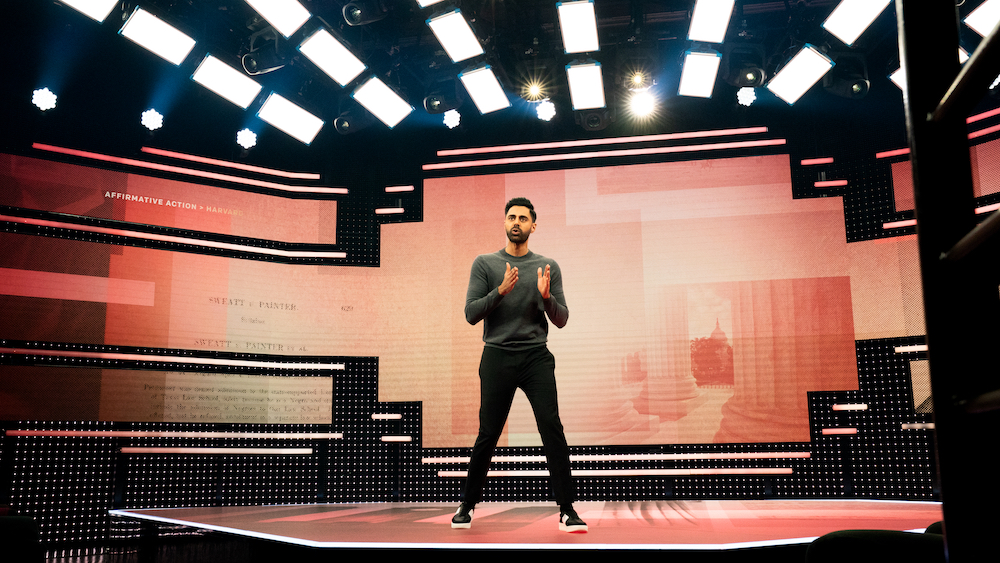 How much do you know about Sudan? Anything outside of white savior movies? Well, Hasan Minhaj is about to educate you with a side of shade. Protests advocating democracy have been taking place all over the country recently after the fall of Omar al-Bashir's dictatorship but they're being suppressed by armed forces. Bashir is a name you should know so listen up as Minhaj makes it clear (in a satire-fueled speech) why we need to support these protests. Minhaj also looks into Sudan's new military rule—and why they're no better than the dictator they toppled. This episode of Patriot Act will make you sick at the atrocities committed but give you faith in the new generation for fighting so bravely. It'll inspire you to do you part—whether by finding out how you can help them or how you can make your own society better work for the people.
Stream new episodes of Patriot Act every Sunday on Netflix.
From Netflix:
In the aftermath of an April 2019 coup in Sudan, pro-democracy groups have faced extreme violence from a military desperate to hold on to power.
—
L.A.'s Finest
"Enemy of the State" & "Thief" – Episodes 9 & 10
New episodes Monday
On Spectrum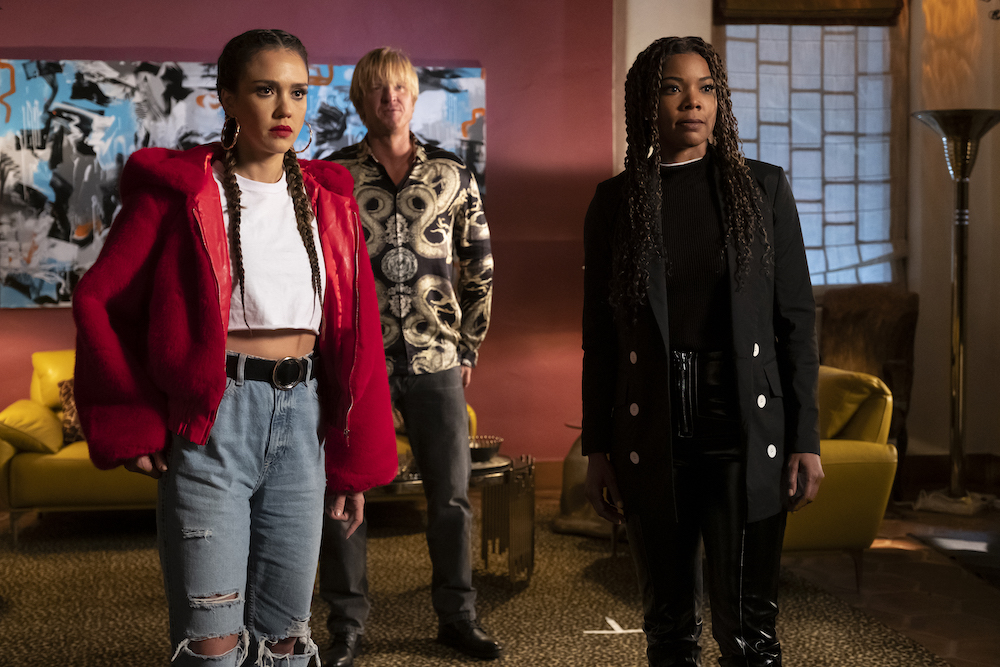 Dante's (Barry Sloane) holding dangerous information over McKenna and Nico's heads (Jessica Alba, Joshua Alba) but Patrick (Ryan McPartlin) is offering a way out. What if his plan falls through? McKenna will do anything to protect Nico but would he do the same for her? The sibling relationships in L.A.'s Finest are gritty and complicated but prove that blood ties have the strongest hold. The trail towards the murder of McKenna's mom is pointing towards Syd (Gabrielle Union)—what is she hiding? Syd says she has a plan…but that plan involves money laundering and shooting drones out of the sky…uhh, we're not sure how she's going to get herself out of this one. Just to add to the ridiculousness, Walker (Zach Gilford) and Baines (Duane Martin) jump in to provide some light reprieve…well, sorta. They're tracking a murder trail that leads them to a not-so-smart criminal. The latest episodes of L.A.'s Finest are laying the groundwork for an explosive finale next week. Just when you think the show can't go any faster Syd and Mckenna stomp on the gas pedal one more time to take our emotions for a ride.
Stream new episodes of L.A.'s Finest on Spectrum every Monday.
From Spectrum:
As their pasts continue to crash into the present, Syd and McKenna discover that an unknown player has been manipulating them all along. Meanwhile, the search for the missing diamonds continues, just as McKenna is faced with an impossible choice: her brother or her future.
After a stunning discovery, Syd and McKenna debate who they can trust moving forward while also investigating a death that took place at a scenic Los Angeles park.
—
The Bold Type
"Breaking Through the Noise" – Season 3 finale
Tues June 11 – 8PM
On Freeform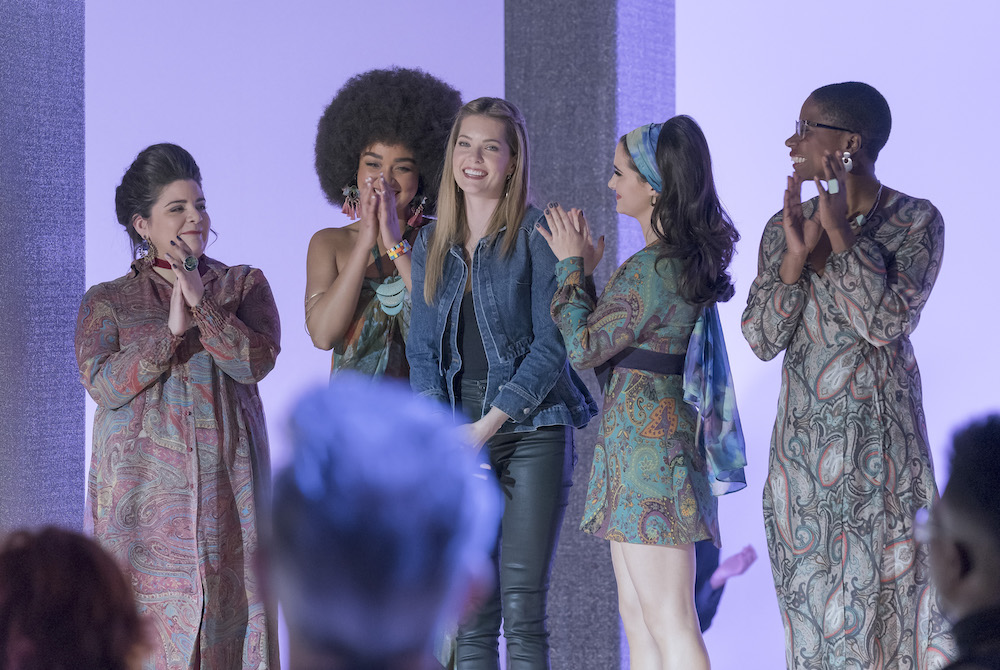 **idobi rated: ❤️❤️**
Kat (Aisha Dee) didn't win the election but she has all the support she needs. Okay, we may be biased but she cared so much more than any politician we've seen (onscreen and in real life). Now Kat has time to focus on other aspects of her life—like her new relationship with Tia (Alexis Floyd). But what about Adena (Nikohl Boosheri)? Jane (Katie Stevens) also needs some time to figure things out in the wake of Pinstripe's (Dan Jeannotte) betrayal. But Kat and Jane can't get too deep in their feelings because it's time for them to strut their stuff in Sutton's (Meghann Fahy) fashion show. The line inspires the whole Scarlet team in different ways. Jacqueline's (Melora Hardin) response is about to change the face of the magazine and it'll have you cheering her on—while simultaneously pouring yourself a coffee just thinking about the amount of work she's creating. Our girls are up for the challenge, throwing themselves into the magazine's new vision—The Bold Type reaffirms the "Bold" in its name by pushing them towards new futures in the season finale…even if that future suddenly seems a whole lot different.
The Bold Type airs on Freeform tomorrow.
From Freeform:
When Jane and Jacqueline's exposé makes an impact, Jacqueline takes a hard look at how she can make Scarlet an industry leader that practices what it preaches. Sutton celebrates the end of her design seminar with a fashion show but surprises herself with the results. Jane deals with an emotional fallout amidst a career high. Kat makes a choice not to run from her problems anymore.
—
Pose
"Acting Up" – Season 2 premiere
Tues June 11 – 10PM
On FX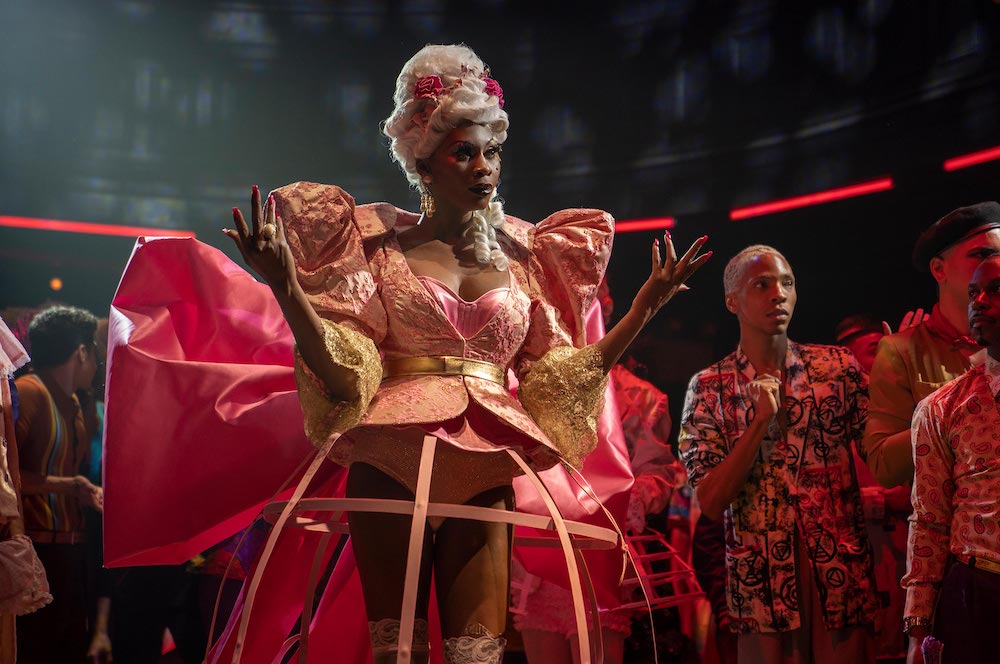 Happy Pride month, y'all, it's time to welcome back Pose on FX! Season 2 takes us into the 90s as our characters look to the future and explore how to shine in the face of the unknown. The glitz, glamor, and the-show-must-go-on mentality of Pose is going to be tested more than ever as the new decade brings the growing AIDS crisis and LGBTQ activism to the forefront. There's no better show on TV right now to portray the depth and emotion needed to bring the 90s ballroom scene to glittering life.
From FX:
Three years later, it's 1990 and the ball scene is being exposed to the mainstream for the first time, forcing the House of Evangelista to reevaluate its goals. Meanwhile, the AIDS crisis continues to ravage the community and the reaction from a group of activists reaches a fever pitch.
—
Grown-ish
"You Decide" – Season 2, Episode 13
Wed June 12 – 8PM
On Freeform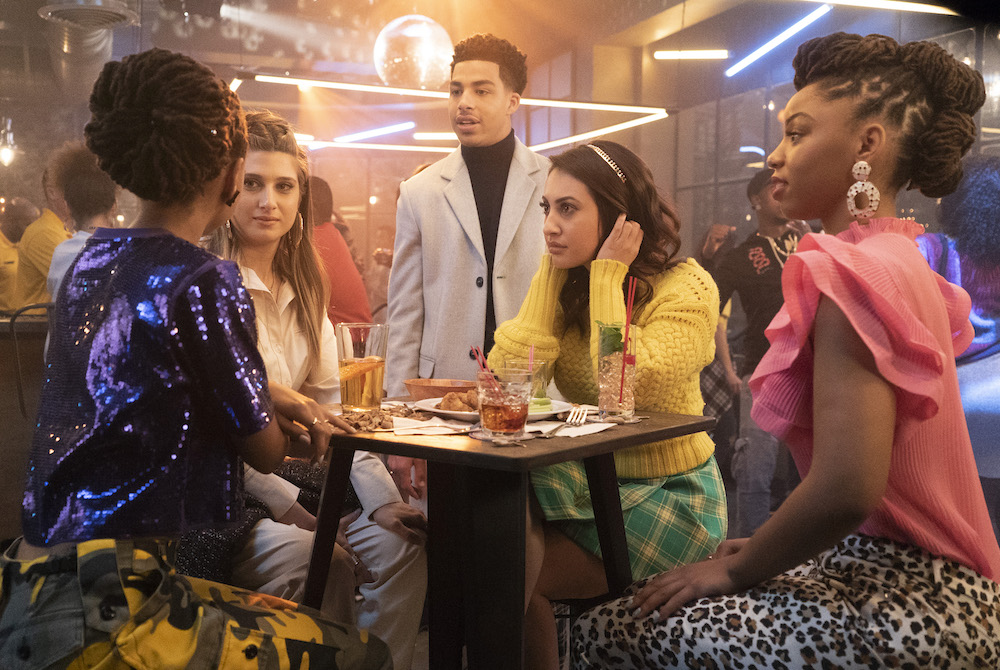 **idobi rated: ❤️❤️**
Beef is so common these days it's hard to keep up with who's dissing who and who's posting makeup mixtapes. But Zoey (Yara Shahidi) ain't about to go vegan on her issues—she's not letting Ana (Francia Raisa) off the hook (or Luca for that matter). Luca's (Luka Sabbat) not playing Zoey's games and for once we're on his side. Her reactions this episode will make you shake your head. Although apparently all her friends have forgotten girl code…except Ana. Dang, she's a good friend. We just hope Zoey realizes before it's too late. Who does Zoey call to turnup at the club when her friends and bae ditch her? Her brother Junior, of course. Which means we get to see Black-ish star Marcus Scribner! And he arrives with some much needed brotherly advice. When Zoey gets served a shot of truth on ice it'll make you raise a glass of your own. We love it when Grown-ish teaches our girls hard lessons with a dash of drama.
Grown-ish airs on Freeform on Wednesday.
From Freeform:
To mask her true emotions, Zoey recruits her brother Junior to be her wingman at Titanium for a fun night out, ignoring the drama that is taking place around her. But that backfires when Junior makes an unexpected connection with one of Zoey's friends and she's left to face her emotions up front. Meanwhile, Nomi debates giving Paige another chance.
—
The Handmaid's Tale
"God Bless This Child" – Season 3, Episode 4
Wed June 12
On Hulu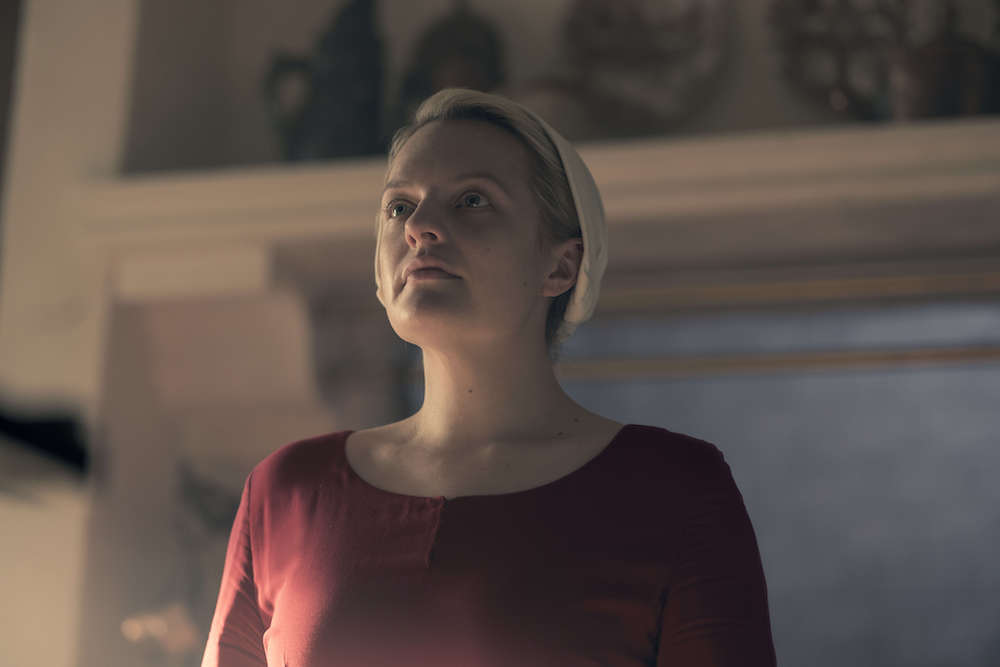 "It takes a village…and machine guns."
June (Elisabeth Moss) is watching her fellow handmaids carefully, waiting for her opportunity to start a revolution. On this episode Gilead is celebrating its handmaids in a twisted ceremony, claiming to be thankful for them blessing the town with children. It'll make you feel sick to watch. It'll make you feel worse when you see women on the verge of broken actively participate in "being blessed". However, with every prayer, June receives a twisted jolt of satisfaction knowing that her child is safe, far away from Gilead. But where is Emily (Alexis Bledel)? She's on a journey of her own, trying to figure out where she fits back in her old world. Meanwhile Serena is making her new position against her husband clear with every whispered comment and every small turn of her body language—Yvonne Strahovski plays Serena's conflict with heartbreaking effect. In turn Fred (Joseph Fiennes) will make you shiver with disgust as you wonder what game he's playing. But June seems to be holding all the cards, laying down her ideas on the table for both Fred and Serena. The tide is on the verge of turning in The Handmaid's Tale which will leave you saying: Blessed be the fight.
Stream new episodes of The Handmaid's Tale on Hulu every Wednesday.
From Hulu:
June negotiates a truce in the Waterfords' fractured relationship.
—
Jo Koy: Comin' in Hot
Wed June 12
On Netflix
Jo Koy is headed to Hawaii—to take on the state's generally chill attitude with his brand of intense comedy. There'll be plenty of laughs as he points out the highs and lows of parenting and the complexities of Filipino traditions. Jo Koy's comin' in hot and we don't think you're ready for the fired up kinda jokes he's serving up.
Jo Koy: Comin' in Hot hits Netflix on Wednesday.
From Netflix:
Witness the Blaisdell Arena explode with laughter when Jo Koy takes the stage. Returning for his second Netflix special, Jo Koy: Comin' In Hot, be prepared to witness a dazzling display of hula dancing and an arsenal of self-deprecating humor. Koy is fired up to educate the masses on how to raise a millennial, the intricacies of Filipino traditions, and more! Jo Koy: Comin' In Hot will launch globally on Netflix, Wednesday, June 12.
—
Krypton
"Light-Years From Home" – Season 2 premiere
Wed June 12 – 10PM
On Syfy
Krypton returns to Syfy on Wednesday.
From NBC:
Seg-El is stranded far from home, where his grandfather leads a Rebellion against General Zod.
—
Jessica Jones
Season 3
Fri June 14
On Netflix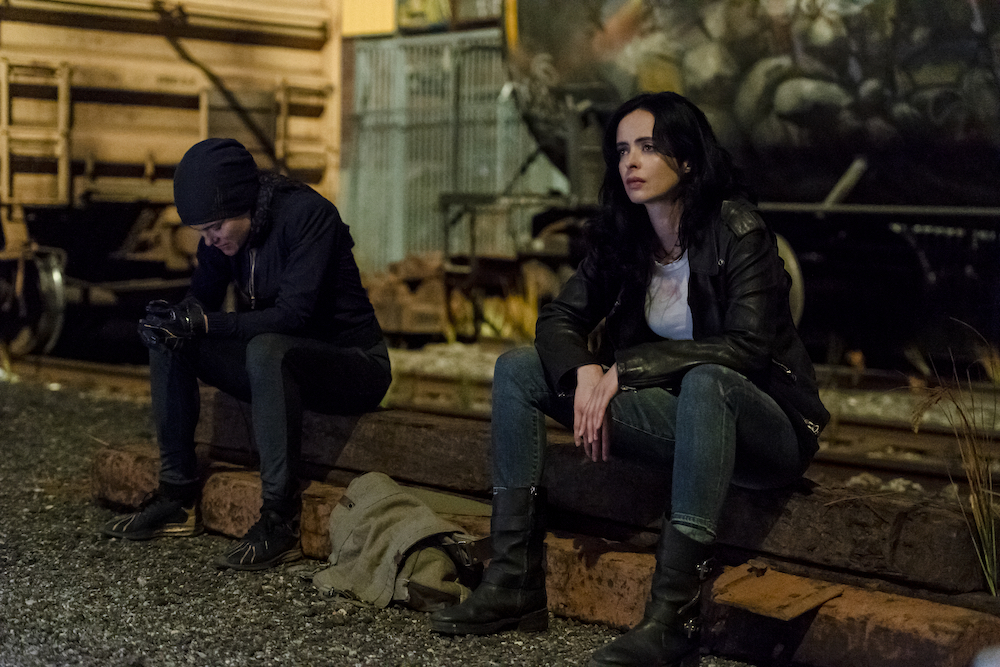 Jessica Jones (Krysten Ritter) keeps telling you: She is NOT a hero. Nor is she a victim. Even if the rest of the city thinks so. Ritter plays Jones with even more gritty resolve in S3, making you cheer her on while you feel the pain of her struggle. Jessica doesn't have much time for self-reflection on her hero-status when the final season brings a new Big Bad AKA Gregory Sallinger. He's a hyper-smart psychopath who wants her to pay for what she's done. In the Marvel universe Gregory Sallinger is known as the "Foolkiller", an ex-convict with more than a few anger issues. Ooh, he has a delightfully evil streak and you'll be itching to see how Jessica handles his plan (probably with a chaser). When Jones is left reeling in a hospital bed she drags herself on a different journey through the past to fight for her future. We all know Jessica's journey to becoming a hero has been a messy one—she's made mistakes—and Sallinger thinks it's high time she was held accountable. Is Jessica up to the task? She may need more help than she realizes… Trish (Rachael Taylor) is on a hero's journey of her own this season but can the two make amends in time to stop Sallinger? Trish and Jessica's relationship is one of season 3's highlights—the sparks from their friction powers the story. The final season is a return to form for Jessica Jones, finding its roots in family and building upwards from there to set up a Marvel-ous ending for the series.
Stream Jessica Jones S3 on Netflix on Friday.
From Netflix:
When Jessica (Krysten Ritter) crosses paths with a highly intelligent psychopath, she and Trish (Rachael Taylor) must repair their fractured relationship and team up to take him down. But a devastating loss reveals their conflicting ideas of heroism, and sets them on a collision course that will forever change them both.
—
Trinkets
Season 1
Fri June 14
On Netflix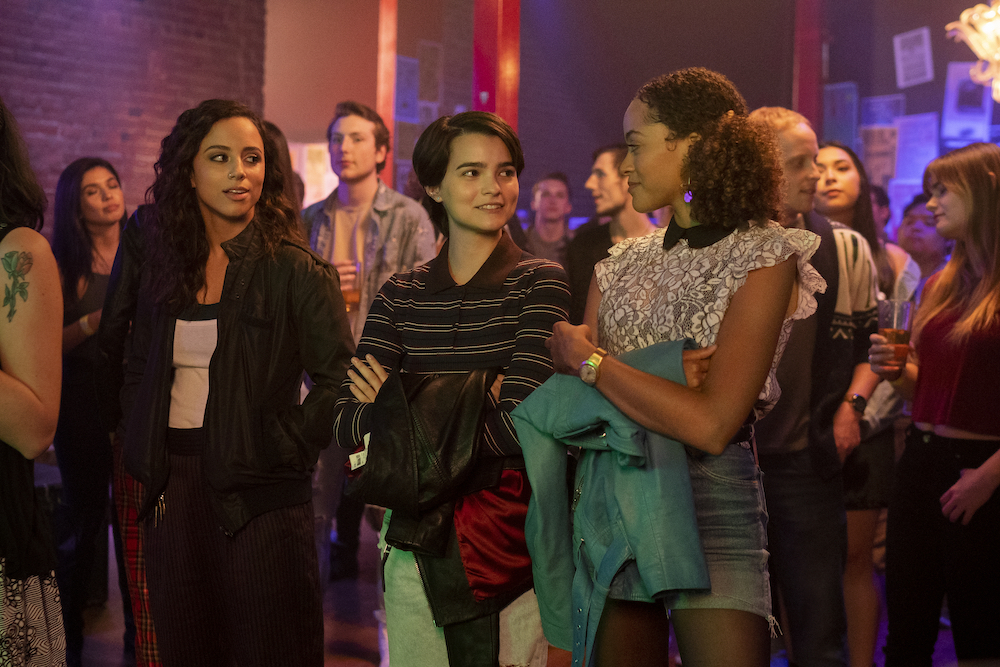 Netflix's latest foray into teen drama is Trinkets, a show about three high school girls united by their knack for…shoplifting. Elodie (Brianna Hildebrand) is the new kid in town, unhappy about being forced to move states away from her friends. She's also dealing with the tragic death of her mother after a car accident that Elodie survived. Tabitha (Quintessa Swindell) is the spoiled rich girl who lives the perfect Insta life (if you believe her influencer mom's feed) but her family has some dark secrets. Not to mention her boyfriend can only be described as a f#©kboi (with a pinch of asshole thrown in). Moe (Kiana Madeira) is the poor but brilliant girl who gets straight As (and one A stands for Absent). She's sneaking around with a cute guy (who's totally off limits) while her single mom is out working double shifts to support the family. These girls have a lot more going on than anyone else knows and it's these troubles that cause them to act out, landing them in Shoplifters Anonymous. They cannot be seen hanging around at school together—like, high school cliques forbid it—but when they unite after hours they're a force to be reckoned with. The light felonies and angsty teen drama may be a little grating at first but each actor endears you to their respective characters. Whenever the girls stop messing around and take the time to slow down and bond, they grow on you. Trinkets is a diverse teen drama with plenty of moments that pull you in. These kids mess up, they're naive know-it-alls, and they're thoroughly frustrating at times but that just makes them seem all the more real.
Watch Trinkets on Friday, only on Netflix.
From Netflix:
When three teenage girls from different corners of the high school cafeteria find themselves in the same mandated Shoplifter's Anonymous meeting, an unlikely friendship forms. Elodie (Brianna Hildebrand, Deadpool) — the grieving misfit, Moe (Kiana Madeira, The Flash) — the mysterious outsider, and Tabitha (Quintessa Swindell) — the imperfect picture of perfection, will find strength in each other as they negotiate family issues, high school drama and the complicated dilemma of trying to fit in while longing to break out.
—
Swamp Thing
"He Speaks" – Season 1, Episode 3
Fri June 14
On DC Universe
Stream Swamp Thing on DC Universe every Friday.
—
Euphoria
Season premiere
Sun June 16 – 10PM
On HBO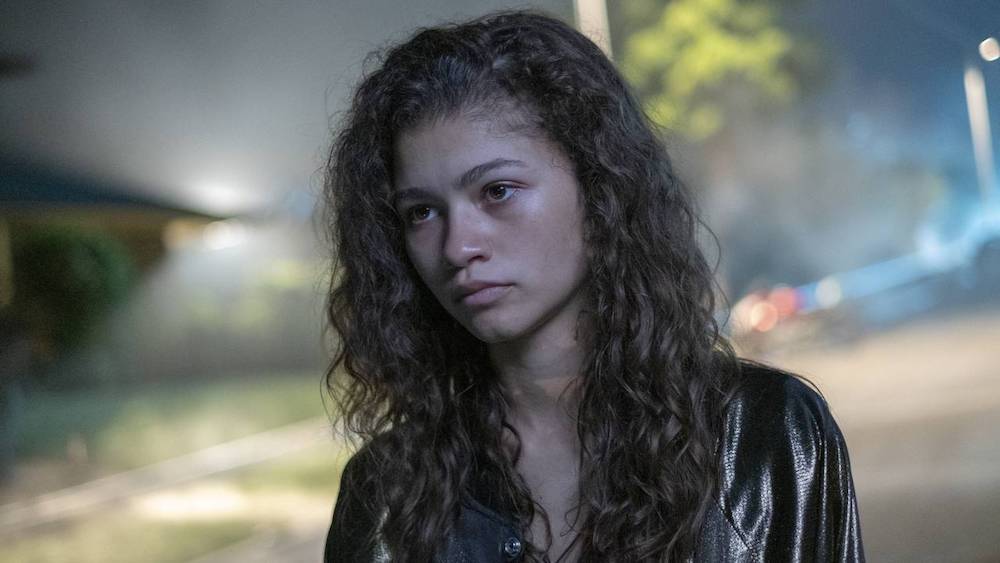 Euphoria is set to tell Gen Z life how it is…during its darkest moments. In a time where kids are given more access to information than ever but are facing a future that might not even exist, they find ways to escape. (Zendaya) Ruth's escape is through drugs. Euphoria follows the seventeen-year-old as she returns home from a stint in rehab but hasn't learned any of the steps she needs to stay clean. Prepare for a gritty and emotional ride through high school in 2019—complete with sex, drugs, social media, and all the trauma that comes with being a teen today.
Euphoria debuts on HBO on Sunday.
From HBO:
Seventeen-year-old Rue returns home from rehab with no plans to stay clean. She meets Jules, who's new in town, at a party at McKay's house. Nate gets in McKay's head when McKay takes an interest in Cassie. Nate and Maddy, who have broken up once again, attempt to make each other jealous. Meanwhile, Kat is pressured to lose something.