This week: 9-1-1, Into the Badlands, The Bold Type, Chicago Med, Lucifer, For the People, Marvel's Agents of S.H.I.E.L.D., Easy, Wine Country, The Society, Doom Patrol, Killing Eve, Game of Thrones

9-1-1
"Careful What You Wish For" – Season 2, Episode 17
Mon May 6 – 9PM
On FOX
New episodes of 9-1-1 air every Monday on FOX.
From FOX:
The first responders deal with a calamity at a chocolate factory; a mail bomb explosion; Eddie receives some surprising news from Shannon; Maddie contemplates her future in the call center.

—
Into the Badlands
"Seven Strike As One" – Series finale
Mon May 6 – 10PM
On AMC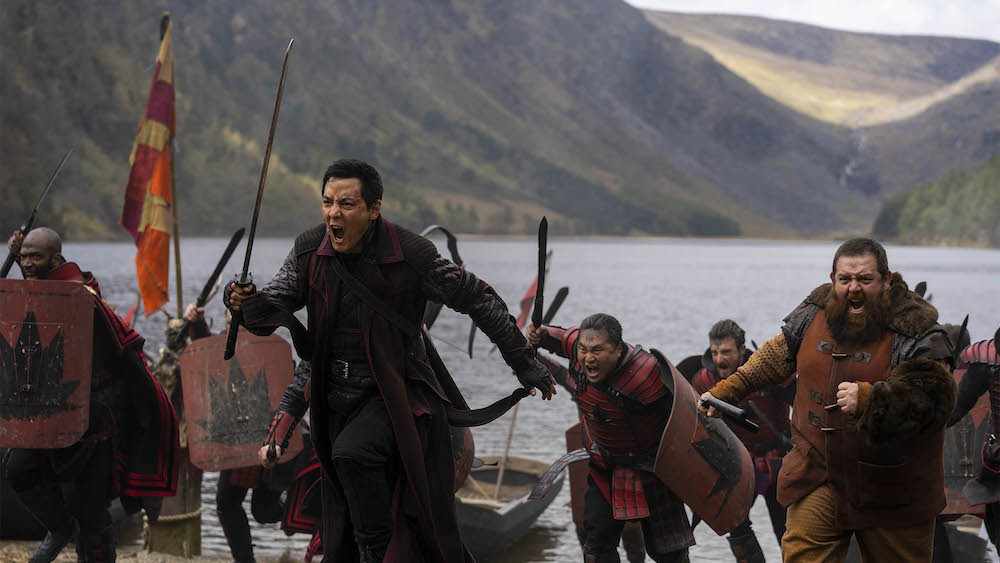 **idobi rated: ❤️❤️**

We're not ready to say goodbye to Into the Badlands…but the show is going out with an epic sendoff. The final battle with Pilgrim (Babou Ceesay) is here but there's trouble brewing from within. He's turned full on "god" or should we say heathen—and Cressida (Lorraine Toussaint) is about to cast out her beliefs. Sunny (Daniel Wu), Bajie (Nick Frost), Nathaniel (Sherman Augustus), and Kannin (Eugenia Yuan) lead the Black Lotus into the war for the Badlands. One more round of applause for Daniel Wu as Sunny for being completely badass—not to mention the rest of the crew—the fight scenes are phenomenal. The Widow (Emily Beecham), Tilda (Ally Ioannides), and Chau (Lewis Tan) head to Pilgrim's temple to face off with MK (Aramis Knight). We won't say who comes out alive but this is war and that means this finale will shatter your heart into a million pieces. It'll also leave you with a lot of questions that'll keep you worked up with turbulent emotions for days after the screen fades to black. Into the Badlands bows out as it thrilled us for three seasons: Fearless, bloody, and spectacular.

Head Into the Badlands on AMC tonight.

From AMC:
Sunny, The Widow and Bajie lead the final charge against Pilgrim.
—

The Bold Type
"Technical Difficulties" – Season 3, Episode 5
Tues May 7 – 8PM
On Freeform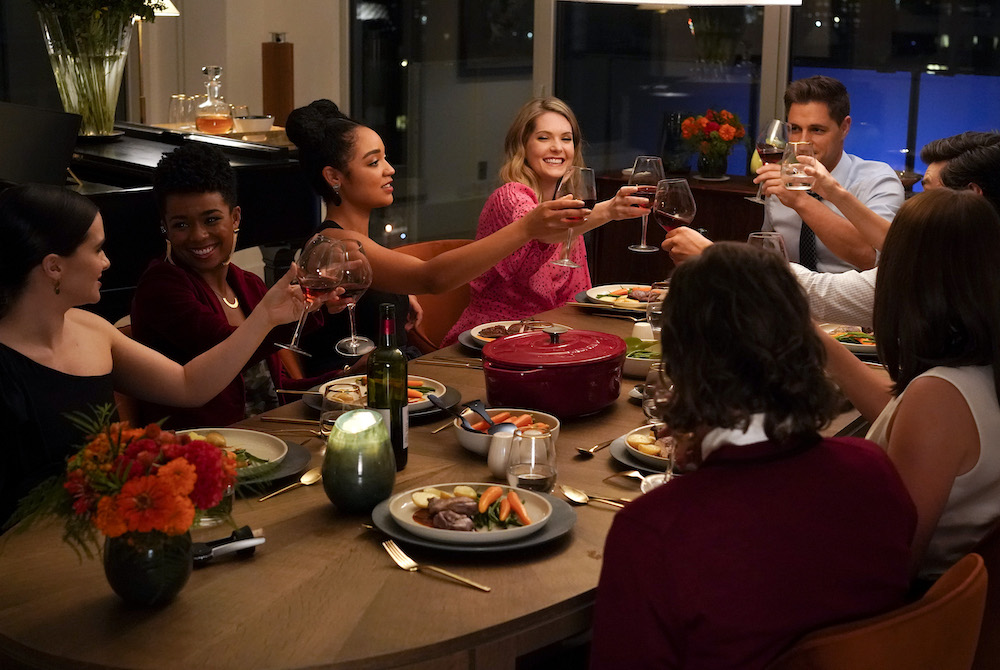 **idobi rated: ❤️❤️**

Scarlet has been hacked! If you ever needed a reminder to save all your work and to clear your search history this episode is it. Jane's (Katie Stevens) worried her private emails that accuse one of fashion's biggest photographers of abuse are about to get leaked. What she really needs to worry about is the push-and-pull from Patrick (Peter Vack)…not all sparks are meant to be lit, just sayin'. Kat (Aisha Dee) is worried she can't do anything for the 'gram (and impress the new girl she's got a crush on). Sutton (Meghann Fahy), meanwhile, has suddenly begun playing grownup, preparing to host her first dinner party with Richard (Sam Page). But there's a bump in the road when she accidentally finds an email she wasn't meant to see and realizes this whole grownup thing is a lil scary. Time to go hide in the bathroom and drink tequila outta some fancy wine glasses, right ladies? The Bold Type is gathering up all its #awkward and putting it in one room—granted it's a beautiful Manhattan living room—and adding alcohol to the mix. Y'all are gonna need some wine of your own to toast to the drama in this episode.
The Bold Type airs on Freeform tomorrow.
From Freeform:
Scarlet falls prey to a data hack, halting production of the dotcom and magazine and Jane and Jacqueline fear their investigation could be compromised as a result. Pressures escalate when Sutton and Richard host a dinner party. Meanwhile, Kat opens up to Tia as they begin her campaign.

—

Lucifer
Lucifer has risen from the ashes and has set up a new home (no, not Hell) in Netflix. What deals will the devil make on his new platform? Stay tuned to see if this partnership has any new tricks…
Lucifer heads to Netflix on Wednesday.

From Netflix:
Lucifer, bored and unhappy as the Lord of Hell, resigns his throne and abandons his kingdom for the gorgeous, shimmering insanity of Los Angeles, where he gets his kicks helping the LAPD punish criminals.

—

Chicago Med
"More Harm Than Good" – Season 4, Episode 20
Wed May 8 – 8PM
On NBC
Chicago Med airs on NBC on Wednesday.
From NBC:
Dr. Charles and Dr. Manning disagree on how to handle a patient who they discover is poisoning herself. Dr. Rhodes throws some serious accusations at Dr. Bekker. Dr. Halstead has suspicions about Natalie's new boyfriend and Dr. Choi tends to Bernie.

—

For the People
"Who Are We Now?" – Season 2, Episode 9
Thurs May 9 – 10pm
On ABC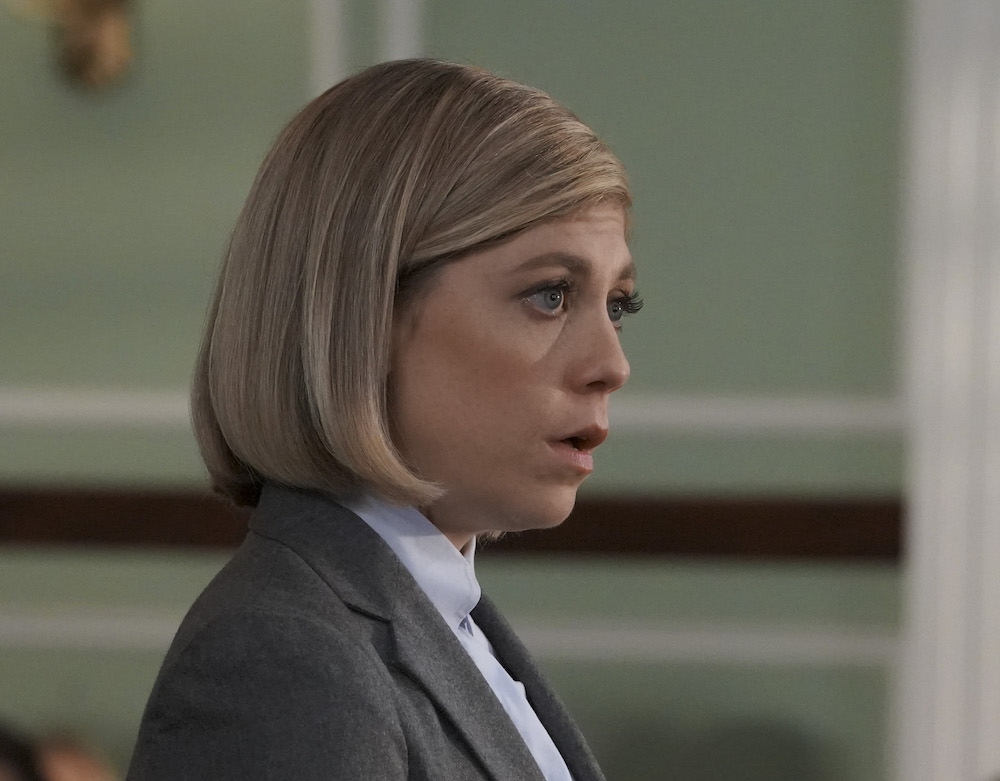 There's nothing personal in law…except the people who are enforcing it. There's a clash coming in For the People this week between Sandra (Britt Robertson) and Kate (Susannah Flood) and you should be sitting well back from the TV so you don't get second-degree burns from watching. We wouldn't want to get between these two—poor Judge Byrne (Vondie Curtis-Hall)—but when the robbery case is as high-profile as this, the two lawyers are going to use every trick in the book…even if it means setting the other one on fire.

Catch For the People on ABC every Wednesday.

From ABC:
Sandra and Kate's relationship is put to the test when they go head-to-head over a high-profile bank robbery case. On the defense side, Alison helps Jay as he decides to take an unconventional approach defending their war veteran client. Meanwhile, Tina gives Roger advice about his relationship with Jill, a relationship beginning to show its cracks.

—

Marvel's Agents of S.H.I.E.L.D.
"Missing Pieces" – Season 6 premiere
Fri May 10 – 8PM
On ABC

Season 6 of Marvel's Agents of S.H.I.E.L.D. premieres on ABC on Friday.
From ABC:
Scattered across the galaxy, the team works to find their footing in the wake of losing Coulson.

—

Easy
Season 3
Fri May 10
On Netflix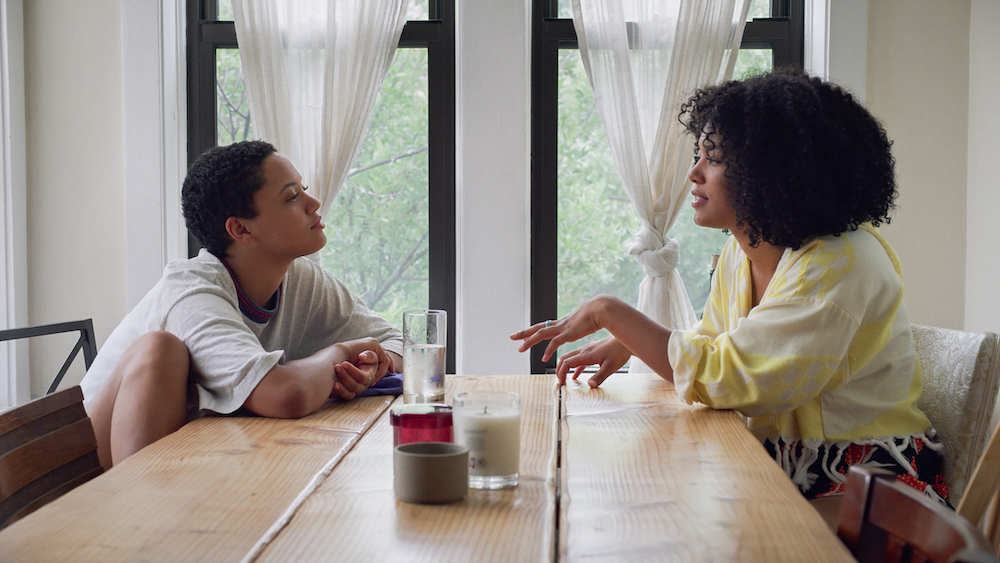 Easy is back for one last season and all your faves are going to make sure it goes out in style. Of the standout returning cast are Elizabeth Reaser and Michael Chernus, who are still trying to find passion outside of their marriage—and explore all the confusing and hurtful feelings an open relationship brings. Also returning are Gugu Mbatha-Raw and Jake Johnson, who make a wonderful reconnection as high-flying-turned-falling actress Sophie and hometown butcher Drew—finding light and love amongst the chaos of their lives. There's friction in every relationship, a push and pull to try and meet in the middle, no matter how difficult that may be. No matter the status of each relationship there are always multitudinous layers to each player involved. As the couples on Easy draw you into their lives once again, you'll pick up on every slight, every vibe, every shared look and throw in your bets as to what happens next.
Easy is back for S3 on Netflix on Friday.

From Netflix:
Easy is an anthology series from creator Joe Swanberg that explores diverse Chicago characters as they fumble through the modern maze of love, sex, technology and culture. The eight-episode series, written and directed by Swanberg, features Orlando Bloom, Malin Akerman, Jake Johnson, Marc Maron, Dave Franco, Hannibal Buress, Emily Ratajkowski, Michael Chernus, Gugu Mbatha-Raw, Aya Cash, Jane Adams, Elizabeth Reaser, Evan Jonigkeit and more.

—

Wine Country
Fri May 10
On Netflix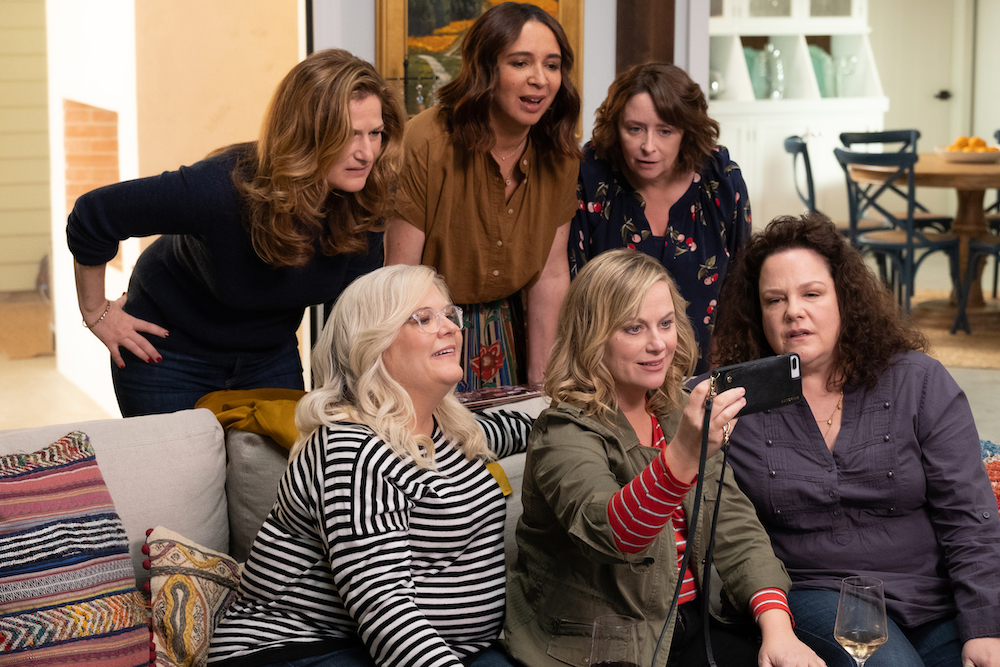 Netflix is proving once again they've got smarts by letting the golden trio Amy Poehler, Tina Fey, and Maya Rudolph team up again. They're taking us to Wine Country with a few of their closest sister-friends: Rachel Dratch, Ana Gasteyer, Paula Pell, and Emily Spivey. We haven't seen Wine Country yet but we know, with a team like this, there's gonna be lots of laughs. These fabulous bunch of ladies are celebrating the big 5-0 for Rebecca (Dratch's character) which means drunken antics and a whole lotta bad karaoke ensues. Directed by Poehler, this exploration of friendship looks to be a heartfelt and hilarious comedy.
Wine Country debuts on Netflix on Friday.

From Netflix:
In honor of Rebecca (Rachel Dratch)'s 50th birthday, Abby (Amy Poehler) plans a scenic Napa getaway with their best, longtime friends. Workaholic Catherine (Ana Gasteyer), post-op Val (Paula Pell), homebody Jenny (Emily Spivey), and weary mom Naomi (Maya Rudolph) are equally sold on the chance to relax and reconnect. Yet as the alcohol flows, real world uncertainties intrude on the punchlines and gossip, and the women begin questioning their friendships and futures. A hilarious and heartfelt comedy directed by Poehler, Wine Country co-stars Tina Fey, Jason Schwartzman and Cherry Jones.

—

The Society
Season 1
Fri May 10
On Netflix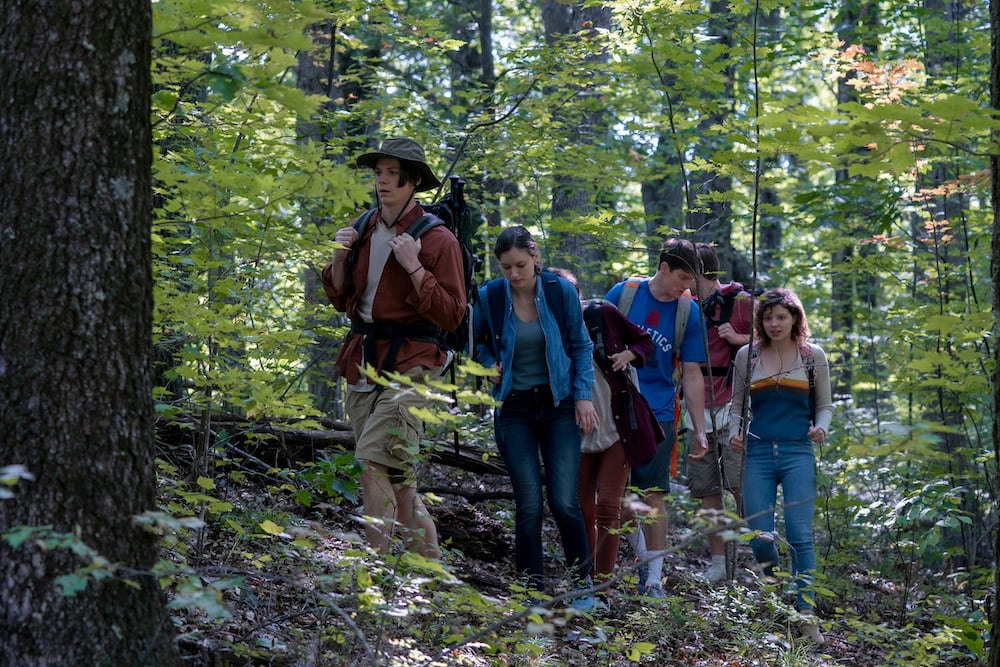 Everyone knows we're in the age of remakes and adaptations and, whether you like it or not, here's the latest attempt: The Society aims to bring Lord of the Flies up to Gen Z times. A group of teenagers find themselves in their same hometown on the verge of graduation…except all the adults in their lives have disappeared. Drama, predictably, ensues and the remaining students form as many cliques as they can without a high school to attend (or adults to keep them in line). Who will survive? The boys? The girls? The rich? The violent? The street-smart? Netflix's latest teen drama utilizes a diverse cast, a thrilling soundtrack of Billie Eilish, Halsey, X Ambassadors, and K.Flay, and a classic setup to add to its growing collection of YA shows—which no doubt will make its way into classrooms to entice high schoolers into appreciating the depth of William Golding's work.
Of course, Lord of the Flies is a classic that has opened up many anthropological and philosophical debates. Unfortunately The Society often loses sight of this, instead choosing to opt for petty squabbles and poorly constructed jabs at today's issues that don't dig any deeper. You'll find yourself struggling to care about these characters—frustrated at their choices that don't always make sense or, worse, at the choices that do because they refuse to see the bigger picture. Maybe that's the point—to be annoyed at how quickly these teens devolve into stupidity when you'd expect them to at least be slightly smarter than the original boys—but if that's the case, we'd rather go back and re-read William Golding's version.

Stream The Society on Netflix on Friday.

From Netflix:
The Society follows a group of teenagers who are mysteriously transported to a facsimile of their wealthy New England town, left without any trace of their parents. As they struggle to figure out what has happened to them and how to get home, they must establish order and form alliances if they want to survive. The series is a modern take on Lord of the Flies.

—

Doom Patrol
"Flex Patrol" – Season 1, Episode 13
Fri May 10
On DC Universe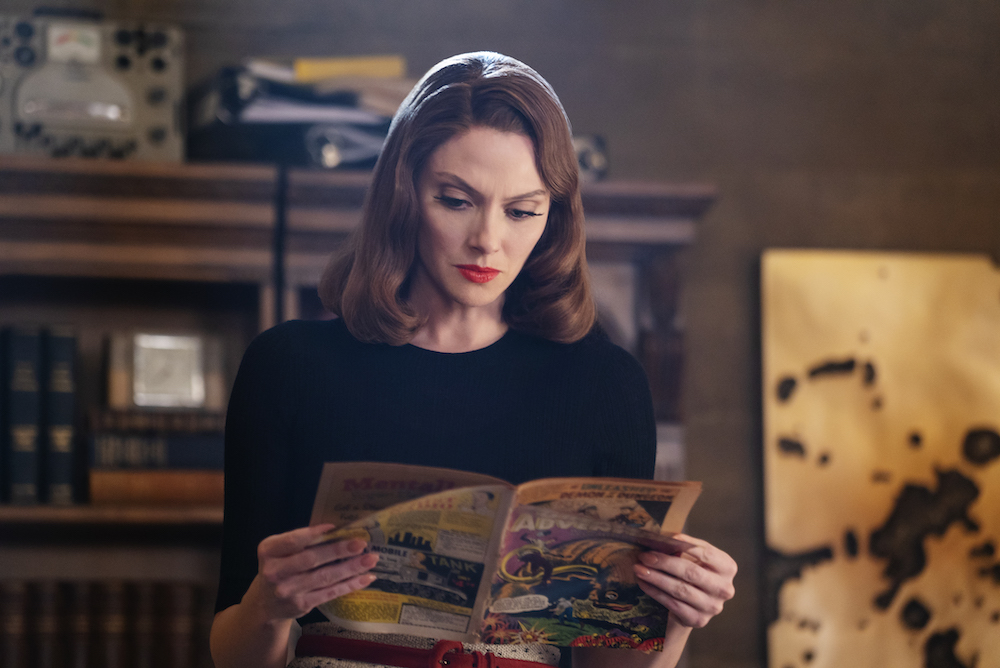 Doom Patrol is taking the "weird flex but ok" meme and doing it their way. Flex Mantello steps straight off the comic's panels as a strong muscly specimen who can literally flex yo' ass outta the room. That's if he can remember who he is… Unfortunately for Flex, the Doom Patrol aren't the most patient when dealing with memory loss—but his reaction might just prove he fits right into the team's dynamic.
Stream Doom Patrol every Friday on DC Universe.

From DC Universe:
The Doom Patrol tries to restore the memories and abilities of Flex Mentallo, while Rita confronts her self-doubt and Larry realizes how tied he is to the Negative Spirit.
—

My Dad Wrote a Porno

Sat May 11 – 10pm
On HBO

My Dad Wrote a Porno airs on HBO on Saturday.

From HBO:
The hit British podcast comes to HBO in this outrageous comedy special, which features Jamie Morton reading a chapter from the "Belinda Blinked" series of "erotic" novels (written by his real-life father under the nom de plume Rocky Flintstone) with his friends James Cooper and Alice Levine providing uproarious commentary. The trio are now bringing Rocky's infamous "Lost Chapter" to television after a sold-out, critically acclaimed world tour.

—

Killing Eve
"I Hope You Like Missionary!" – Season 2, Episode 6
Sun May 12 – 8PM
On BBC America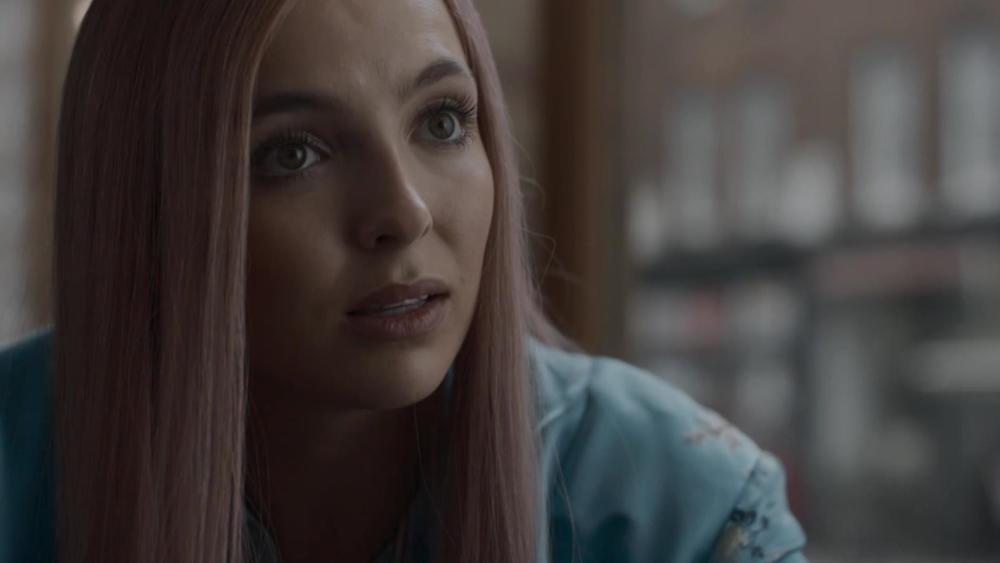 It's the morning after…and things are getting awkward. Niko (Owen McDonnell) is officially done playing games and Eve (Sandra Oh) doesn't know how to roll the dice again. Villanelle (Jodie Comer) is playing a whole other game—throwing all her best cards on the table—and she's winning. Carolyn (Fiona Shaw) and Eve pull Villanelle in to help them get close to a politician and their latest mark…but Villanelle has to do it her way. Watching the sparks fly between Eve and Villanelle as they fight for control is thrilling but also terrifying—in those moments you forget one is a dangerous assassin until she reminds you with a muttered but loaded threat. However there'll come a time in the episode where you'll welcome the threat of her skills…and you'll find yourself smiling just for a moment…until you remember just what Villanelle is capable of.

Killing Eve airs on BBC America every Sunday.

From BBC America:
The point of no return. Villanelle uses her unrivaled infiltration skills to immerse herself in the world of a new target. Their relationship on the rocks, Eve and Niko confront each other about their future.

—

Game of Thrones
Season 8, Episode 5
Sun May 12 – 9PM
On HBO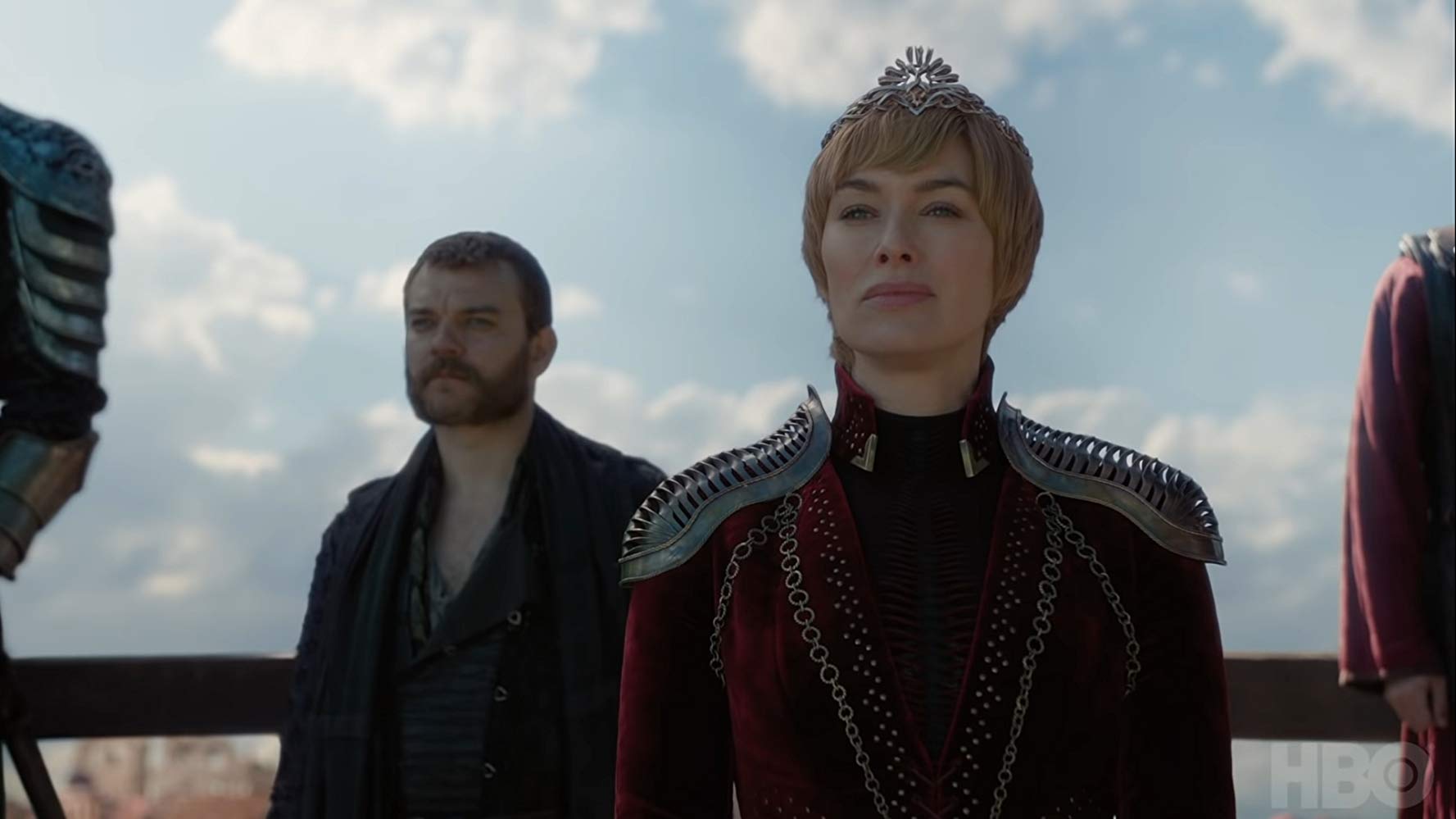 Game of Thrones is spiralling deeper into madness as the show marches towards the throne. Any hope you had left for your ships was extinguished when the players converged on King's Landing. Now all that matters is the final war…which almost seems like a race to see which queen will kill everyone first—no matter the cost. We have one word for what we hope will happen this week: Dracarys.
Game of Thrones hits HBO on Sunday.

From HBO:
The final season of Game of Thrones airs Sundays at 9PM on HBO.