This week: Supermansion, Legion, The Handmaid's Tale, Unbreakable Kimmy Schmidt, The Expanse, Reverie, Vida, Westworld,
Into the Badlands
Supermansion
Season 3, Episode 4
Now streaming
On Crackle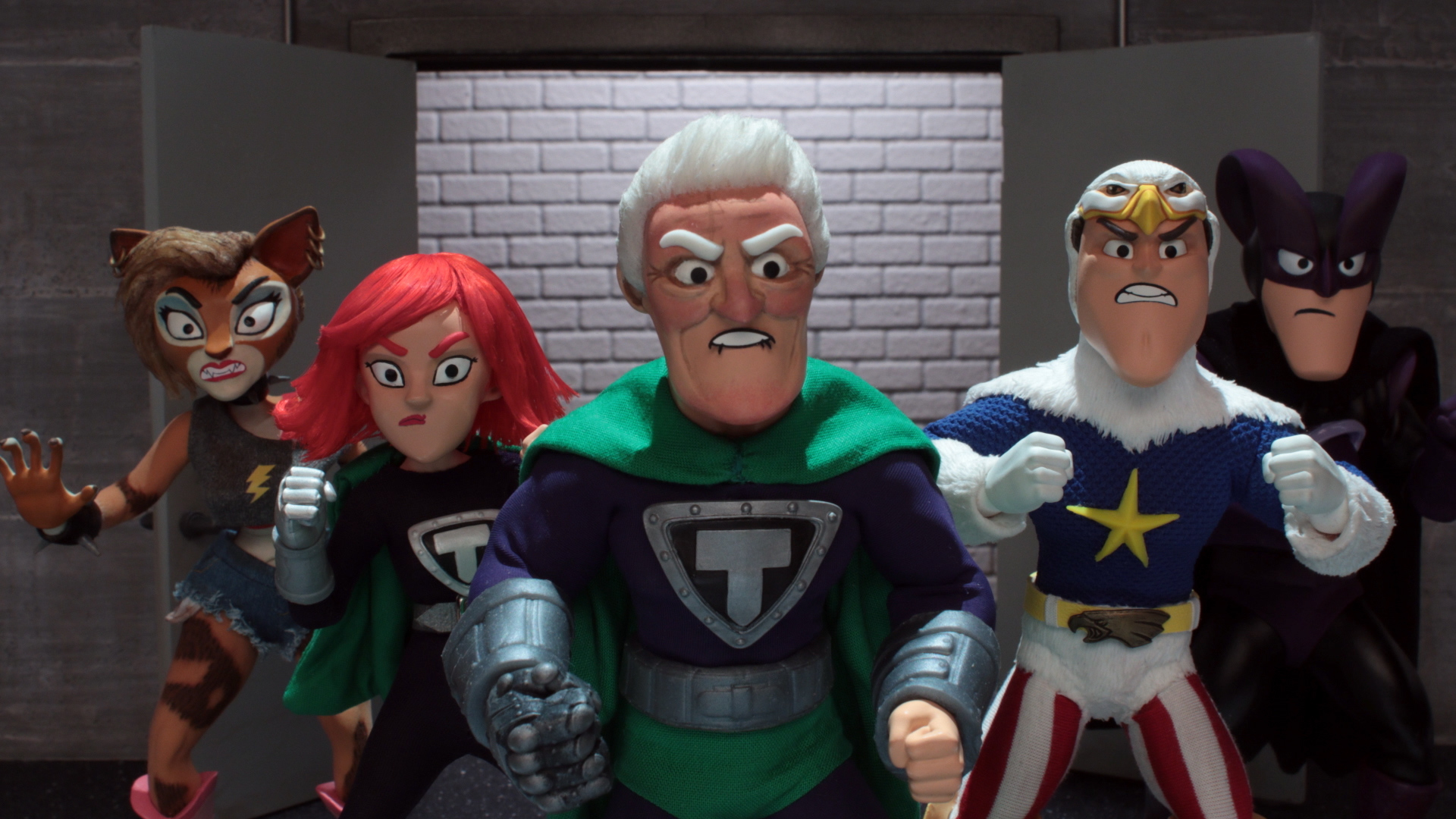 Photo: Crackle/Sony
Supermansion adds to its all-star lineup with guests Jordan Peele and Michelle Trachtenberg this week…this show has a seriously good cast—we'll just list them for you: Bryan Cranston, Keegan-Michael Key, Chris Pine, Jillian Bell, Yvette Nicole Brown, Heidi Gardner, Tucker Gilmore, Zeb Wells, Breckin Meyer, and Minnie Driver. Supermansion keeps upping the suped-up shenanigans and we're totally here for it.
Supermansion is now streaming on Crackle.
From Crackle:
In episode 304, "Iliga Of Their Own," Ivan Whiff (Nat Faxon) returns to help the League refurnish their Mansion with items from his Swedish Furniture store. While Whiff tries to recruit Robobot (Zeb Wells) onto his new team, Black Saturn (Tucker Gilmore) tries to lure Bugula (Jordan Peele) into a hero/nemesis relationship.
—
LEGION
"Chapter 17" – Season 2, Episode 9
Tues May 29 – 10PM
On FX
Legion is all new every Tuesday on FX.
From TV Guide:
Inner demons take control.
—
THE HANDMAID'S TALE
"After" – Season 2, Episode 7
Wed May 30
On Hulu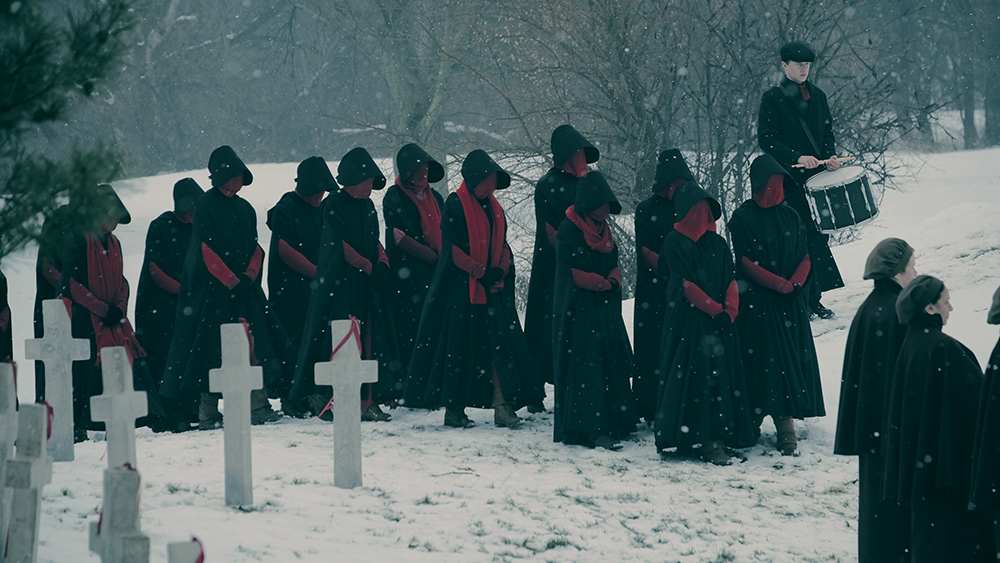 Photo by: Take Five/Hulu
Trust is a delicate and complex covenant. When you decide to withhold truths to get what you want is it technically breaking that contract? In a world as turbulent as The Handmaid's Tale trust isn't earned easily but rather it's used as a tool of power. In "After" June/Offred (Elisabeth Moss) has some difficult questions to answer and Serena Joy (Yvonne Strahovski) seems to have more faith in her handmaid than she should. The dynamics of their relationship are fascinating and with new imbalances come new chances for a shift. The brilliance of this show is there is no way to tell which way things will go. After last week's explosive final moments we're left with a lot of questions: Is Fred (Joseph Fiennes) alive? Was the Mayday resistance responsible? Most importantly, how far off is the story of Gilead's rise from our own? The Handmaid's Tale continues to ask the questions we don't want to face because trusting that everything will be okay is never ever an option.
Watch The Handmaid's Tale on Hulu every Wednesday.
—
Unbreakable Kimmy Schmidt
Season 4
Wed May 30
On Netflix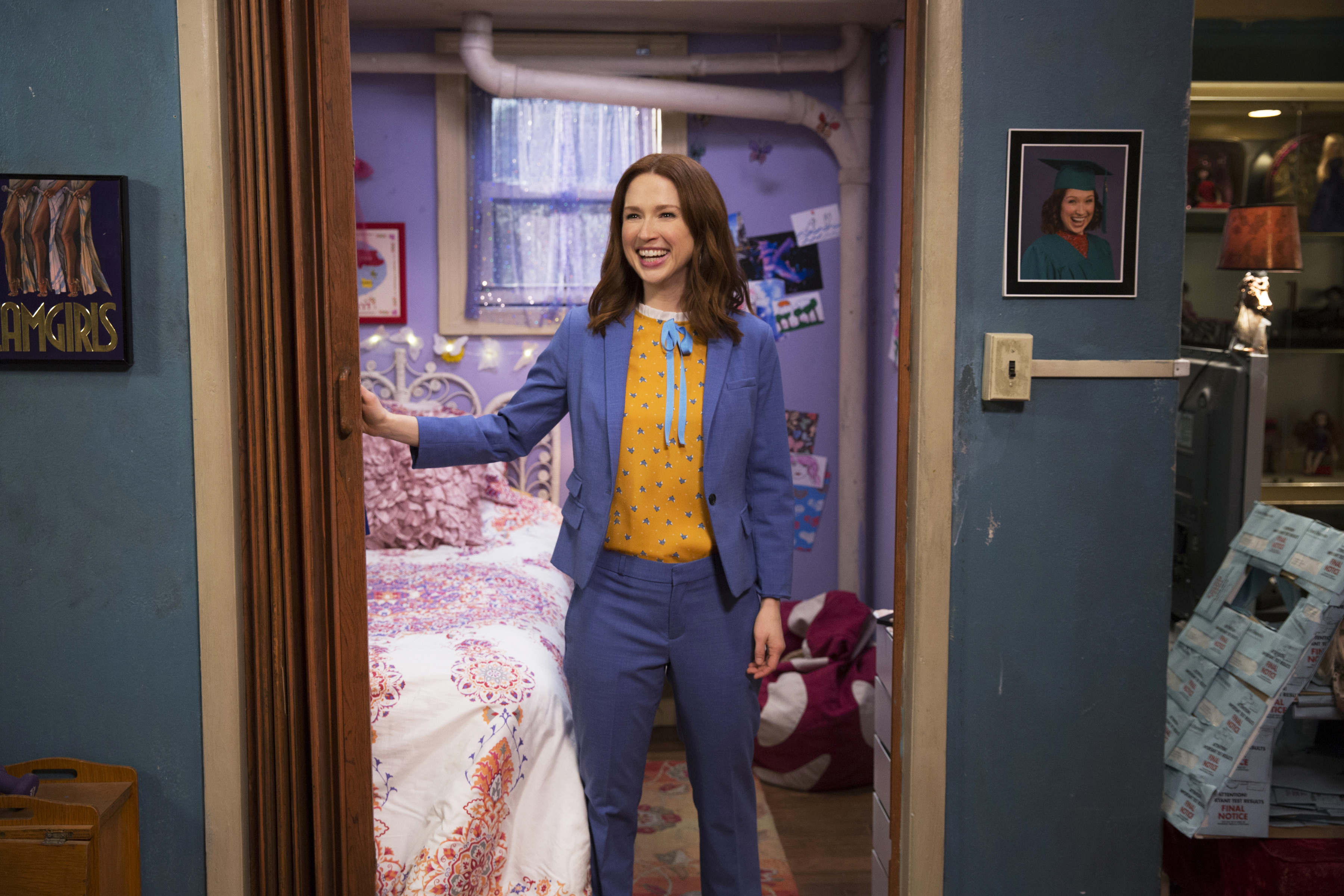 Photo: Eric Liebowitz/Netflix
Remember every pop culture and topical reference from the past year? Unbreakable Kimmy Schmidt does…and it goes hard. From models and DJ documentaries, to catfishing and Tide Pods, to the #MeToo movement and even the men's rights one, the show continues with zing after zing with practised finesse. As always Tituss Burgess shines in his delivery of the most #relatable one-liners 'cause Titus Andromedon does not deliver—he DiGiornos! The rest of the cast delivers with just as much flair, making UKS more giggle-worthy when you (inevitably) re-watch and catch the jokes you missed. (Read our full [p]review here!)
Unbreakable Kimmy Schmidt returns to Netflix this Wednesday.
From Netflix:
After living in a cult for fifteen years, Kimmy (Ellie Kemper) decides to reclaim her life and start over in New York City.
—
THE EXPANSE
"It Reaches Out" – Season 3, Episode 8
Wed May 30 – 9PM
On Syfy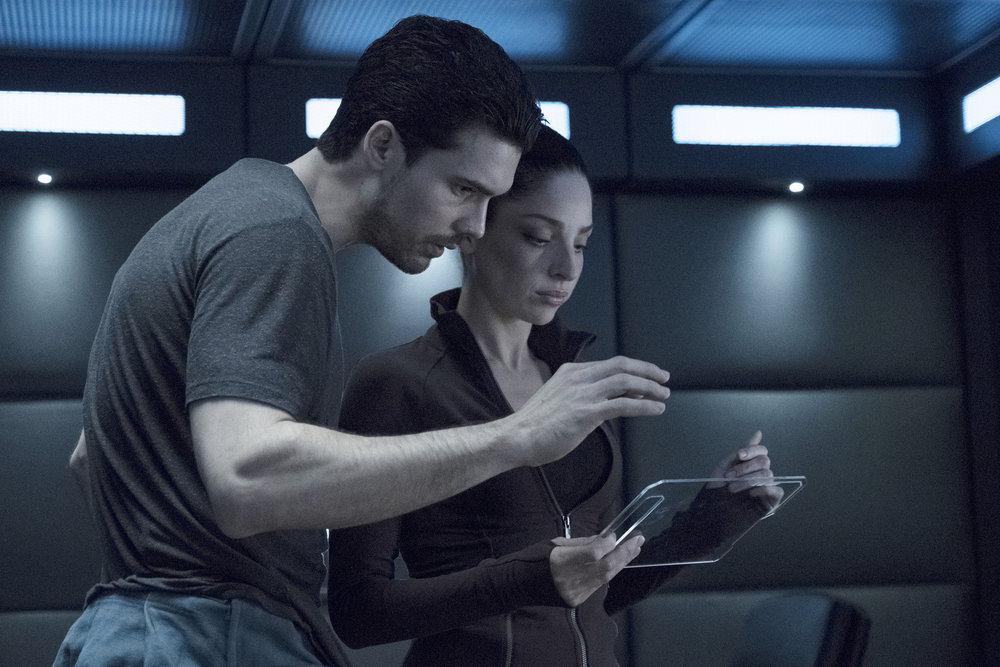 Photo by: Rafy/Syfy
We're so happy to hear that Amazon has officially picked up The Expanse for season 4! We can't wait for the show to take us on new adventures into deep space. 'Til then, there's still more of season 3 to enjoy. We won't tell you anything except…MILLER IS BACK. Thomas Jane, where have you been? We've missed you.
The Expanse airs on Syfy every Wednesday night.
From Syfy:
An old friend taunts Holden with the answers he seeks. Naomi struggles to fit in. A mysterious low-level tech aboard the Thomas Prince enacts a terrifying plan.
—
Reverie
"Apertus" – Series premiere
Wed May 30 – 10PM
On NBC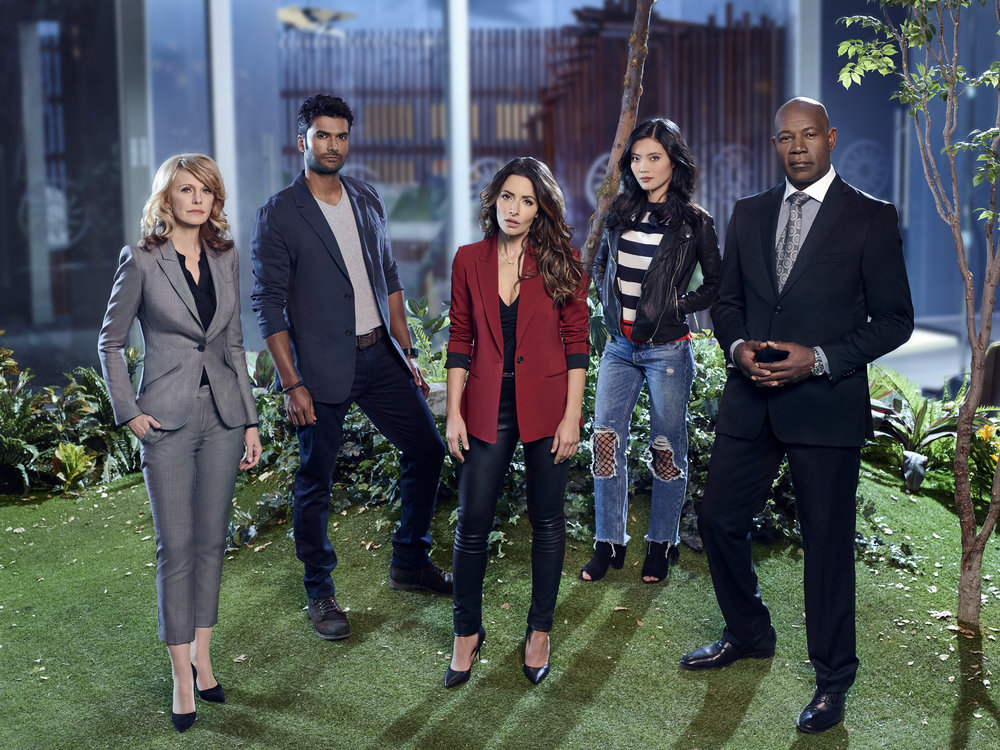 Photo by: Paul Drinkwater/NBC
Imagine the return of Fantasy Island…but in yo' brain. The delightful Dennis Haysbert is your new Mr. Roarke on this dark episodic adventure that proves memory may be a sanctuary but it can also be a trap. Sarah Shahi becomes the most fabulous Tattoo imaginable as Mara Kint, a woman uniquely qualified to negotiate a world made completely out of dream and remembrance—and not just because she's dodging horrible memories of her own. Sendhil Ramamurthy and Jessica Lu round out a cast we can't quite trust as technology and psychology clash. Did we like it? Well, don't tell anyone, but we've been hitting refresh on our screening room hoping NBC will notice and send us episode 2. Yeah, we're totally intrigued.
Reverie premieres on NBC this Wednesday.
From NBC:
From Mickey Fisher, the creator of "Extant," this grounded new thriller follows Mara Kint (Sarah Shahi), a former hostage negotiator and expert on human behavior who became a college professor after facing an unimaginable personal tragedy. But when her former boss, Charlie Ventana (Dennis Haysbert), brings her in to save ordinary people who have lost themselves in a highly advanced immersive virtual-reality program in which you can live out your wildest dreams, she finds that in saving others, she may actually have discovered a way to save herself.
—
VIDA
"Episode 5" – Season 1, Episode 5
Sun Jun 3 – 8:30PM
On Starz
Vida airs on Starz this Sunday.
From TV Guide:
Still would up from her encounter with Cruz, Emma struggles to find relief. Luckily, Lyn shows up for her when she needs it most. Mari refuses to be a victim and confronts Tlaloc.
—
WESTWORLD
"Les Ecorches" – Season 2, Episode 7
Sun Jun 3 – 9PM
On HBO
Dive into Westworld every Sunday on HBO.
From HBO:
Strike the match.
—
INTO THE BADLANDS
"Black Wind Howls" – Season 3, Episode 7
Sun Jun 3 – 10PM
On AMC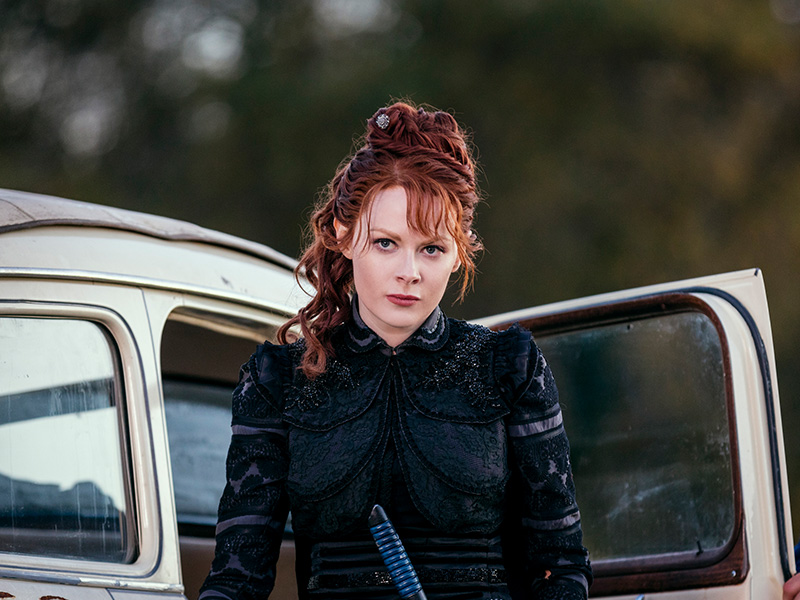 Damn, Into the Badlands knows how to punch us in the gut in the most spectacular ways. Hearts are hurting everywhere in "Black Wind Howls", whether it's Tilda (Ally Ioannides) making a deal with The Widow (Emily Beecham)—that woman is the gotdamn devil—or Pilgrim (Babou Ceesay) making a difficult choice—that man is gotdamn Mephistopheles. Bajie (Nick Frost) can't escape his past and proves once and for all he can literally use anything as a weapon including exes rather than axes and cephalopods (boy's resourceful). Sunny (Daniel Wu) however only wants a cocktail and a boat to drink it on, but now he's got fever dreams (and that ain't nothin' to do with the alcohol). We can't decide if this episode has more blood or betrayal…let's go with both. Yup, those fight scenes are brutal and beautiful and at any given moment you'll find us gasping with equal parts horror and fascination. And by the end…enter the samurai…or at least their code…
Head Into the Badlands every Sunday on AMC.
From AMC:
Sunny and Bajie call in a favor from Bajie's past; The Widow interrogates an important captive who threatens her tentative peace with Pilgrim. Pilgrim receives some troubling news about Castor.
—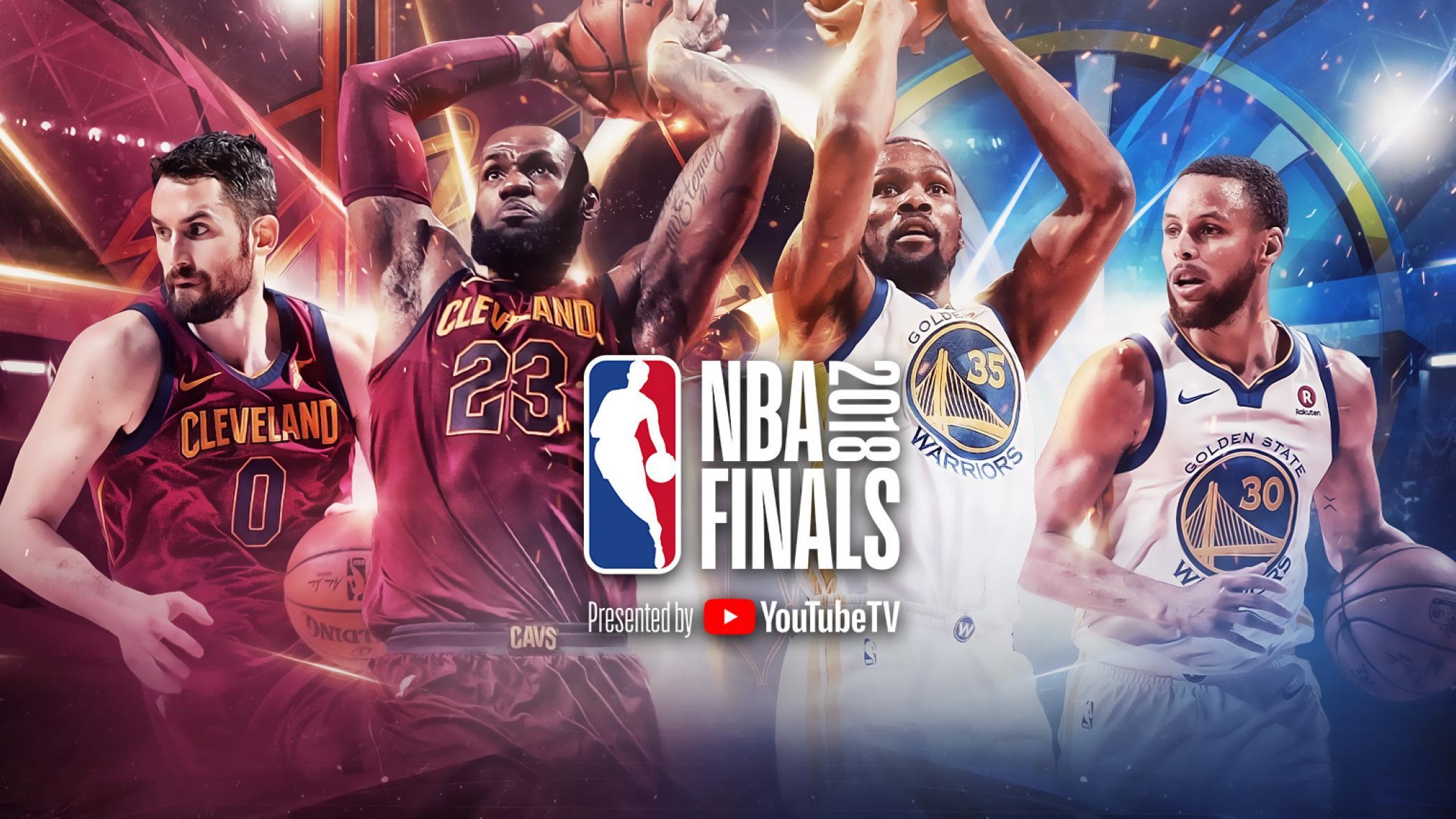 Photo: NBA
Also the NBA finals are happening. Y'know…if you're into that.