This week: Patriot Act with Hasan Minhaj, L.A.'s Finest, The Bold Type, The InBetween, Good Omens, Always Be My Maybe, Swamp Thing, When They See Us, My Next Guest Needs No Introduction, Luther, Fear the Walking Dead

Patriot Act with Hasan Minhaj
"Cricket Corruption" – Volume 3, Episode 3
New episodes Sunday
On Netflix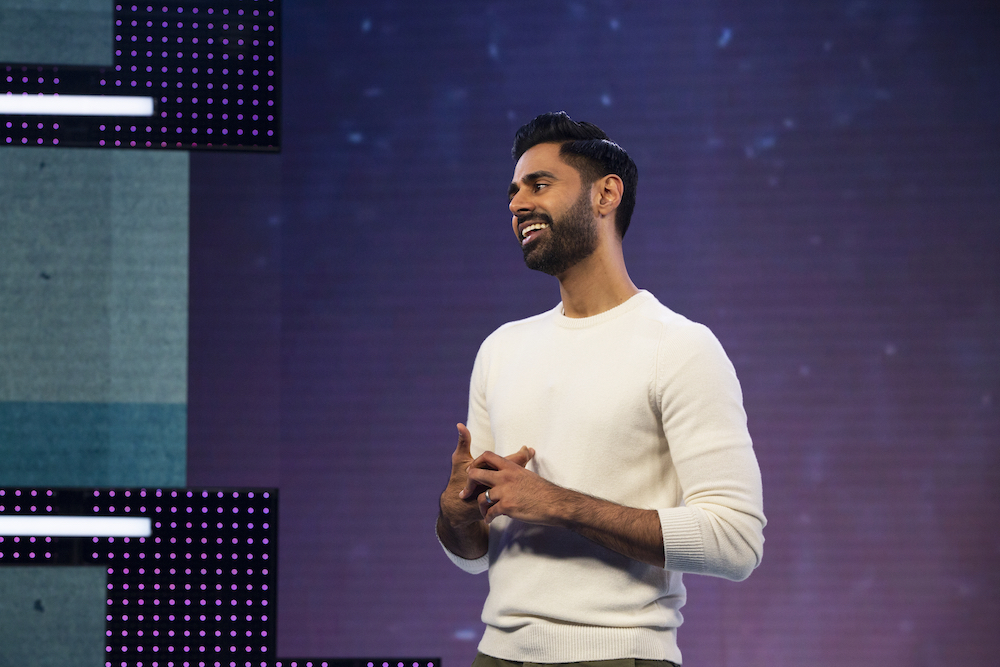 Cricket used to be a yawn-worthy game but Patriot Act is here to get you excited about it…and worried about the corruption behind it. From the British empire's spread of the sport to it becoming a tool for many countries to hit back at the colonizers, cricket has a long history and has developed into a phenomenon more popular than the Super Bowl (yup). Hasan Minhaj breaks down the organizations that run the biggest cricket tournaments and why they're too powerful for the good of the game. Power plays like Monkeygate (that's a thing and it's really not what you think) showed the public the strength of these organizations and how openly shady the people running them can be. You can't help but laugh at how ridiculous some of the sport's leaders are—until Minhaj reminds you of their corruption. Honestly, this is the first time we've ever been happy to talk about cricket—that's just how entertaining Patriot Act is.

Stream new episodes of Patriot Act every Sunday on Netflix.

From Netflix:
Once a tool of British colonialism, cricket is now India's major sport. But greed and corruption threaten to undermine the game's global growth.
—

L.A.'s Finest
"…My Lovely" & "Book of Secrets" – Season 1, Episodes 6 & 7
New episodes Monday
On Spectrum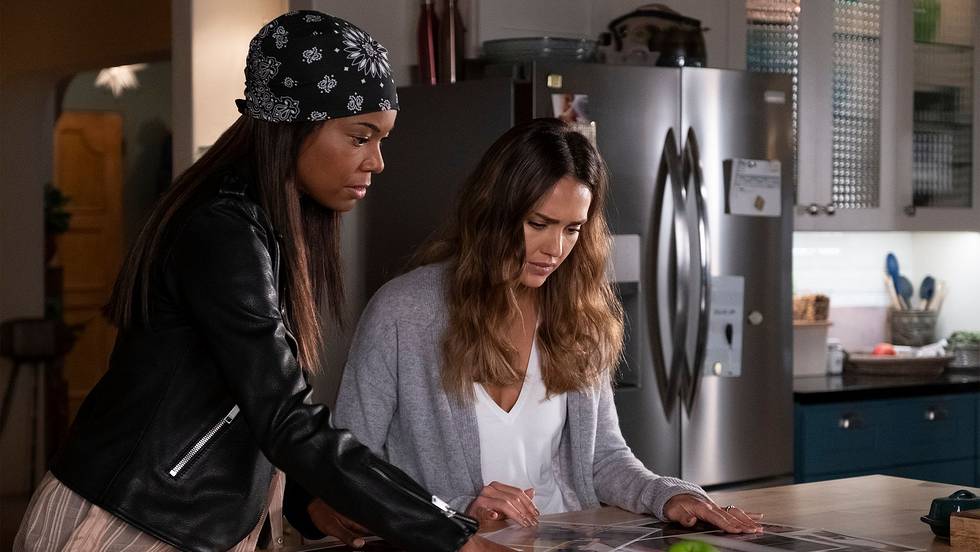 The people closest to Syd (Gabrielle Union) are under threat from Arlo (Jordan Rodrigues)—they're all being watched and it's getting harder for her and McKenna (Jessica Alba) to hide the truth from everyone. Who is the mysterious Arlo going to go after? The past keeps coming back to haunt our leading ladies and desperation causes them to trust the wrong people. At least they can rely on Fletch (John Salley), right? McKenna and Syd come up with an insane plan that takes them into a ring of the Armenian mafia but they get more than they bargained for. Syd also makes a new and unsettling family connection that shakes her world and makes her question everything. But just because our team are on high alert for their own lives doesn't mean the murders stop elsewhere. When they're pulled into a case of a couple's brutal murder, it only takes some digging through social media to unlock a dangerous pattern. The internet is forever, people! The connections keep getting deeper and you won't be able to resist getting swept up in all the action L.A.'s Finest brings.

Stream new episodes of L.A.'s Finest on Spectrum every Monday.

From Spectrum:
With Dante back in her life, it's impossible for McKenna to keep hiding the truth about her mother's death from Syd. At the same time, Syd is in a mess of her own as Arlo plots against those she loves. As if this isn't enough on Syd and McKenna's plate, our team continues its hunt for answers in the murder of the trans woman and her fiancé.

Syd and Mckenna's personal hunt for Gabriel Knox ramps up as they let the Bens in on their search for the elusive Arlo. Meanwhile, a conflicted Syd must deal with a family crisis, while McKenna is left with a difficult choice between her past and her future.

—

The Bold Type
"Revival" – Season 3, Episode 8
Tues May 28 – 8PM
On Freeform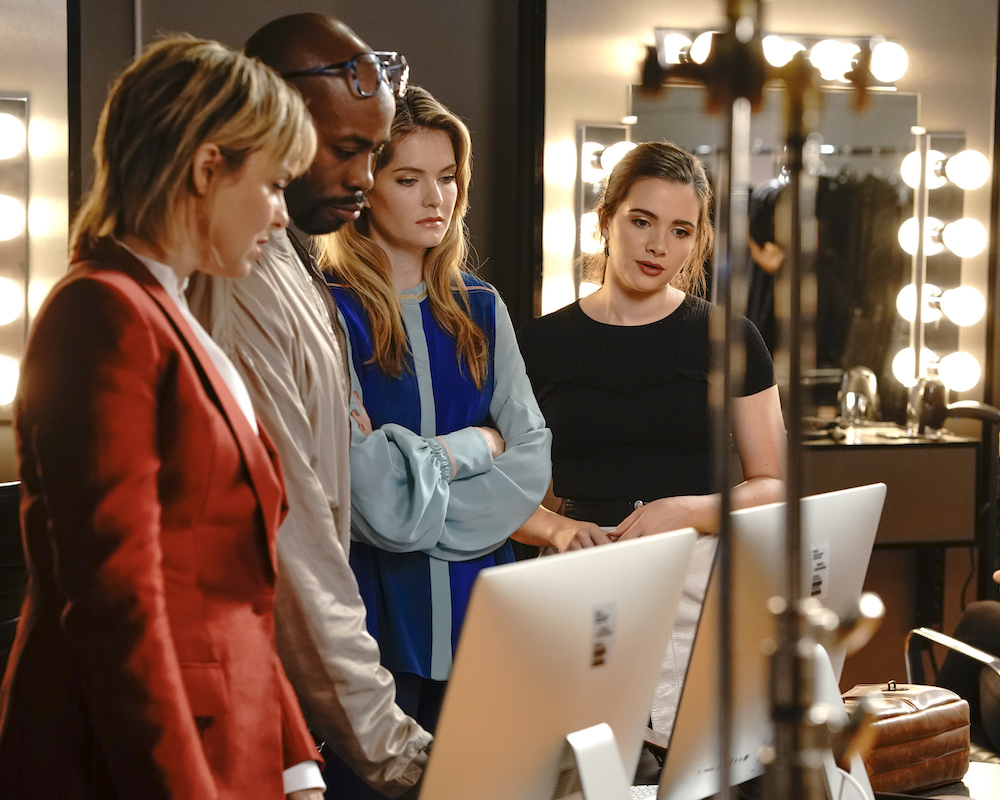 **idobi rated: ❤️❤️**
Still reeling from last week's racial attack, Kat (Aisha Dee) is now facing a smear campaign by her running opposition party. Is her total honesty going to come back and hurt her? Or will the past make her rethink her future? The parallels to real world politics are all too painful to watch. Speaking of campaigns, Jane (Katie Stevens) is putting together a group of models who were abused by the most powerful photographer in fashion—except these ladies have the truth on their side. But when Jacqueline (Melora Hardin) suggests Adena (Nikohl Boosheri) should photograph Jane's campaign, things get even more complicated for Kat. Meanwhile, Sutton (Meghann Fahy) is struggling to keep up with her design assignments…and is getting side eye from the rest of the class for being the underdog. This week The Bold Type tackles the #MeToo movement as well as the dynamics in relationships for a one-two punch that'll have you nodding in solidarity.
The Bold Type airs on Freeform tonight.
From Freeform:
When Adena returns to New York, Kat debates whether she's ready to see her, but quickly realizes she might not have a choice. Sutton is stretched in too many directions between styling for Oliver and designing for her seminar, causing friction with Richard.

—

The InBetween
Series premiere
Wed May 29 – 10PM
On NBC
Watch The InBetween on NBC tomorrow.
From NBC:
Cassie (Harriet Dyer) helps her father, Det. Tom Hackett (Paul Blackthorne) and his partner, Damien Asante (Justin Cornwell), solve a young woman's murder using her unique psychic powers. She also encounters a supernatural spirit, Ed Roven (recurring guest star, Sean Bolger), whose evil transcends time. The series also stars Anne-Marie Johnson, Cindy Luna and Chad James Buchanan.
—

Good Omens
Fri May 31
Season 1
On Amazon Prime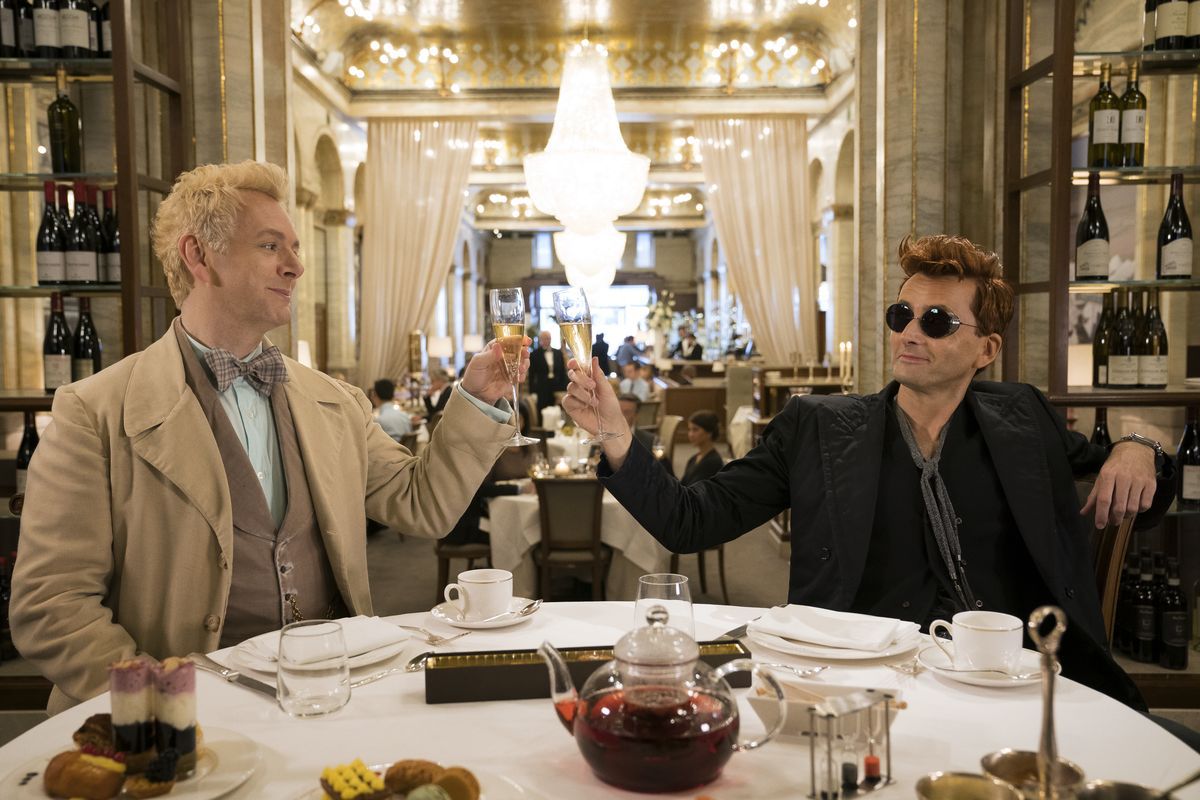 If you've ever suspected humans are fundamentally screwed-up AND it all started in the Garden of Eden AND our bumbling is inescapable due to divine decree OR divine intervention OR by some other bit of divinely botched paperwork [insert deep breath here] then Good Omens is set to prove you right. Good on you. Inversely (or perhaps perpendicularly), if you've ever dreamed of an adaptation of Good Omens, the novel of the same name by Terry Pratchett and Neil Gaiman, then, yay, it's the end of the world as you know it and you'll feel fine. (read our full [p]review)
Stream Good Omens on Amazon Prime on Friday.
From Amazon:
Good Omens is based on the beloved book by Terry Pratchett & Neil Gaiman which follows an unlikely duo, a fussy Angel (Michael Sheen, Masters of Sex) and a loose-living Demon (David Tennant, Doctor Who) who've become overly fond of life on Earth are forced to form an unlikely alliance to stop Armageddon. But they have lost the Antichrist, an 11-year-old boy unaware he's meant to bring upon the end of days, forcing them to embark on an adventure to find him and save the world before it's too late.
—
Always Be My Maybe
Fri May 31
On Netflix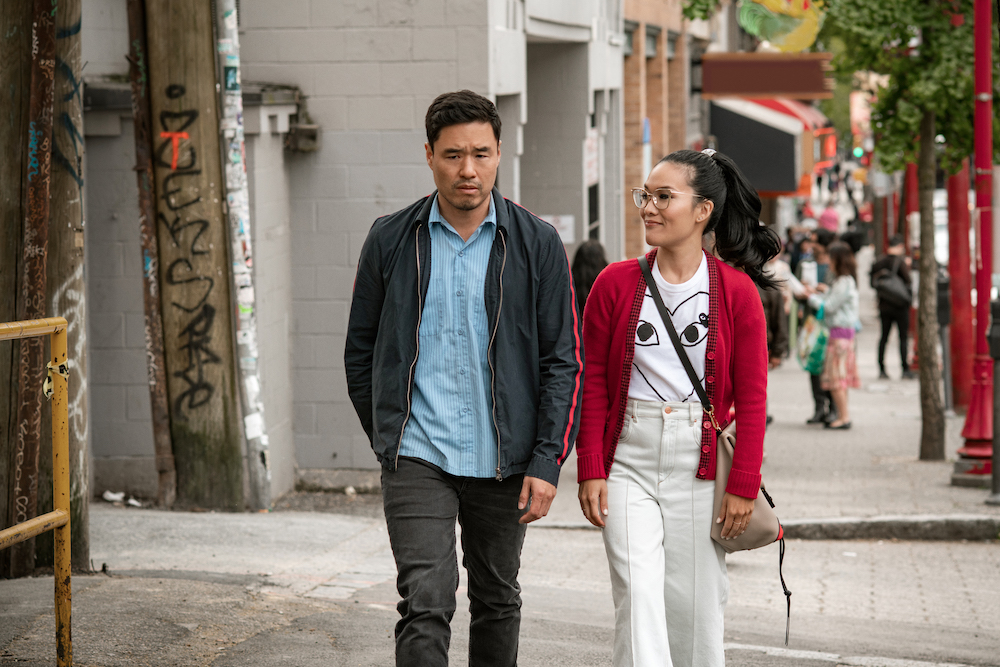 Lookout for our full review later this week. In the meantime: You are going to love this movie. Ali Wong and Randall Park (along with a cast that deserves all our luv) give us the second chance romance we've been craving and it is deliciously good.
Stream Always Be My Maybe on Netflix on Friday.

From Netflix:
Childhood friends Sasha and Marcus have a falling out and don't speak for 15 years. But when Sasha, now a celebrity chef in Los Angeles, returns to her hometown of San Francisco to open a new restaurant, she runs into her old pal — a happily complacent musician still living at home and working for his dad. Though the two are reluctant to reconnect, they soon find the old sparks — and maybe some new ones — are there.

—

Swamp Thing
Series premiere
Fri May 31
On DC Universe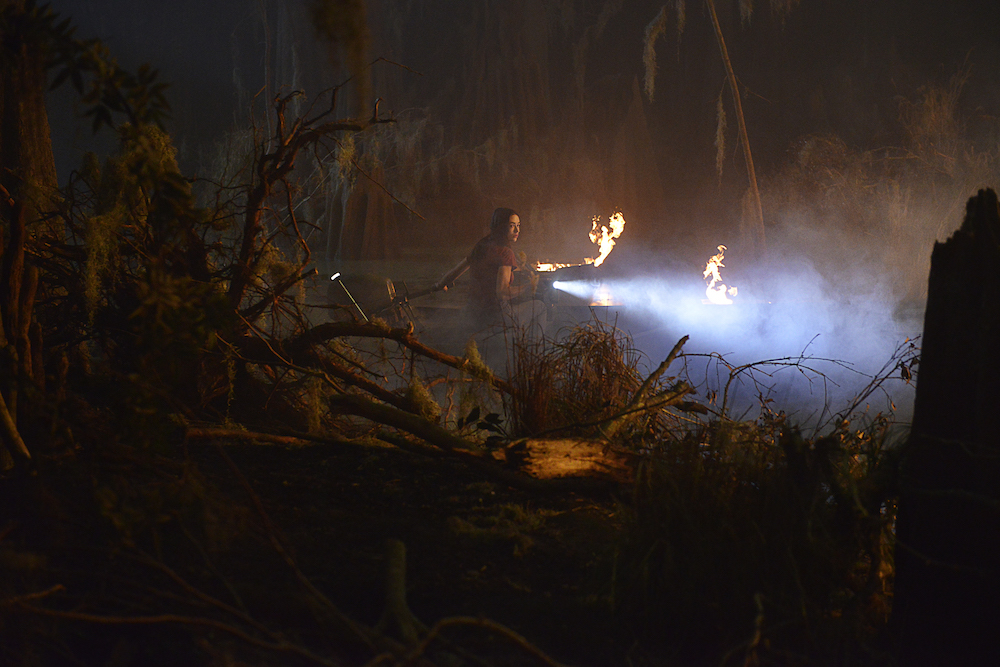 Crawling out of the murky depths and onto your screen this week is DC Universe's Swamp Thing. For those of you who don't know the comics, the horror elements are in full effect on this one. Created by writer Len Wein and artist Bernie Wrightson, Swamp Thing has been a dark avenger for the environment since 1971. In the new series, this part-mutagen-part-biological hero tries desperately to defend his home of Marais while also protecting the world from other creatures—all while battling the angst of being transformed into a misfit monster. You'll get to see Swamp Thing's (Andy Bean & Derek Mears) origins—starting with patient zero (because every horror story has to have one)—and just how deep the virus' roots go to intertwine the lives of those in the town of Marais. What seems most deadly isn't always what it appears and might barely scratch the surface of the malevolent forces threatening the town. Just keep reminding yourself that you're safe at home—the DC overlords haven't invented a way for Swamp Thing to crawl its way through your TV just yet.

Swamp Thing debuts on DC Universe on Friday.

From DC Universe:
Abby has a history with Avery and Maria Sunderland (Madsen), who still blames the young Arcane for the tragic death of her daughter years before. But with a deadly swamp-born virus out there, something is wrong in Marais right now. Along with Sheriff's Deputy Matt Cable (Wade), Abby once again crosses paths with Alec, but this time they encounter a terrifying, dark force that's not only killed intruders, but is also taking control of its victims. At Delroy's Roadhouse, Abby consults her old friend and local reporter Liz Tremayne (Sten) who has a lead deep in the swamp. When Alec goes missing after investigating the unnatural experiments deep in the swamp, something else rises in his place: Swamp Thing (Mears), a mysterious creature born of the depths of the swamp's mystical and terrifying secrets. With nature wildly out of balance and coming for the people of Marais, in the end, it may take some Thing from the swamp to save it.

—

When They See Us
Season 1
Fri May 31
On Netflix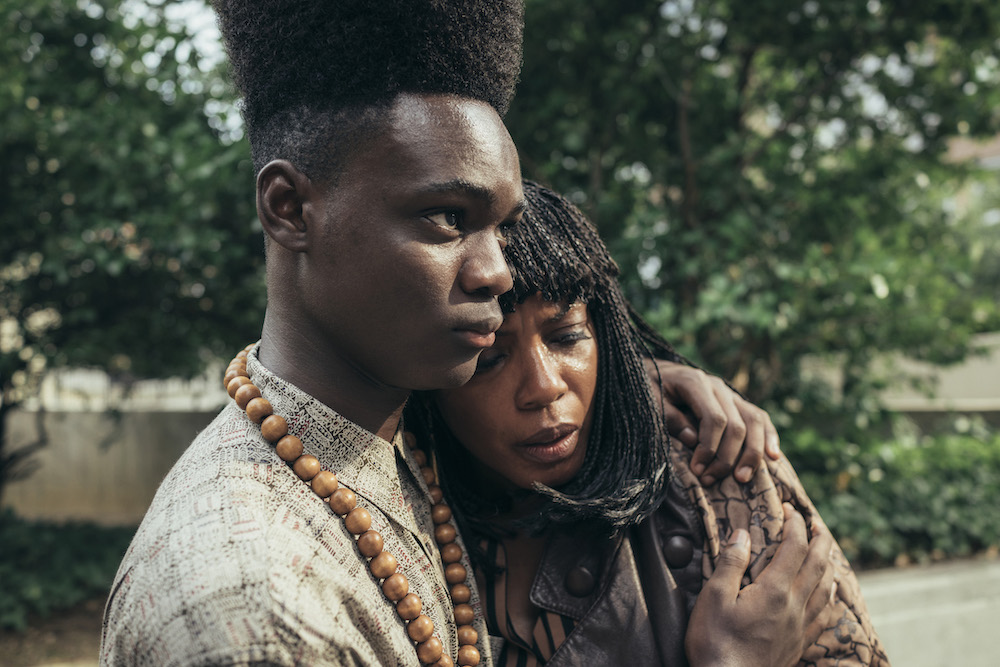 Ava DuVernay's new Netflix limited series When They See Us is going to move you to tears and to action. Thirty years on comes the story of the Central Park 5, five boys of color who were wrongly accused and falsely convicted of a brutal rape in Central Park. The series tells the story of their abuse at the hands of NYC detectives and prosecutors with so much depth and feeling it'll break your heart. Add anger to heartbreak with the understanding this series is a true life dramatization of the corruption and racism rooted in the criminal justice system and the way it steals lives.
You'll be transported back to 1989, when the boys—Kevin Richardson, Antron McCray, Yusef Salaam, Raymond Santana and Korey Wise—are simply going about their lives until the sirens start and they're all forcefully arrested. Watching these scared children—because that's all they were—be lied to, scapegoated, and unlawfully interrogated makes it hard for you to believe anyone could perpetrate such acts, especially when the actual rapist was allowed to run free and continue to attack women for years to come. It's a reminder of how powerful the media is at influencing public opinion and how damaging it is to reduce crime to expediency at the expense of safety. When They See Us shows the whole picture, from conviction to the sentence to their release, many years later, in a harrowing timeline. This is one injustice seared into the hearts and minds of many—and one that should never be forgotten.

Stream When They See Us on Netflix on Friday.

From Netflix:
Based on a true story that gripped the country, When They See Us will chronicle the notorious case of five teenagers of color, labeled the Central Park Five, who were convicted of a rape they did not commit. The four part limited series will focus on the five teenagers from Harlem — Antron McCray, Kevin Richardson, Yusef Salaam, Raymond Santana and Korey Wise. Beginning in the spring of 1989, when the teenagers were first questioned about the incident, the series will span 25 years, highlighting their exoneration in 2002 and the settlement reached with the city of New York in 2014.

—

My Next Guest Needs No Introduction
Season 2
Fri May 31
On Netflix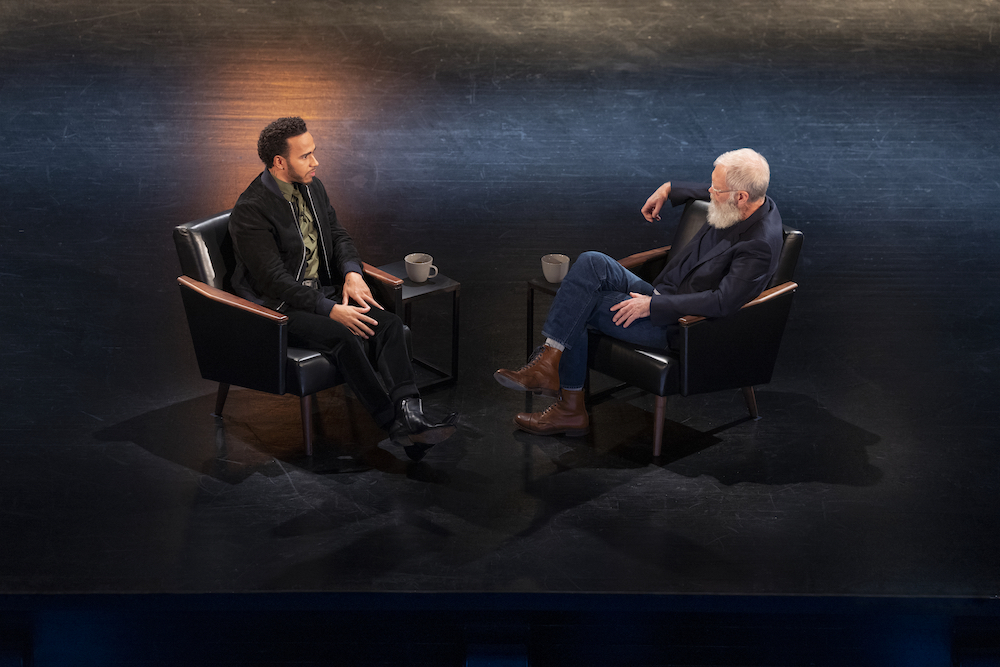 The legendary David Letterman returns with his conversation show My Next Guest Needs No Introduction, this season talking to the likes of Kanye West, Ellen DeGeneres, Tiffany Haddish, Lewis Hamilton, and Melinda Gates. Once again it's phenomenal watching Letterman get these guests to turn off their onstage personas and completely open up in the most down-to-earth ways. It's like watching a therapy session but with a whole lot more laughs. You'll be completely riveted regardless of your feelings about each guest coming in—this show might even change your mind about them.

My Next Guest Needs No Introduction returns to Netflix on Friday.

From Netflix:
In season 2 of the Emmy® Award-nominated My Next Guest Needs No Introduction with David Letterman welcomes Kanye West, Ellen DeGeneres, Tiffany Haddish, Lewis Hamilton, and Melinda Gates. All five episodes will be available on Netflix on Friday, May 31.

David Letterman returns to the host seat with My Next Guest Needs No Introduction with David Letterman, combining humor, curiosity and in-depth conversations with extraordinary people. David Letterman is host; executive producers are Lydia Tenaglia, Sandy Zweig, Chris Collins, and Chris Cechin-De la Rosa for Zero Point Zero Productions; Tom Keaney and Mary Barclay for Worldwide Pants also serving as executive producers.

—

Luther
Season 5 premiere
Sun June 2 – 8PM
On BBC America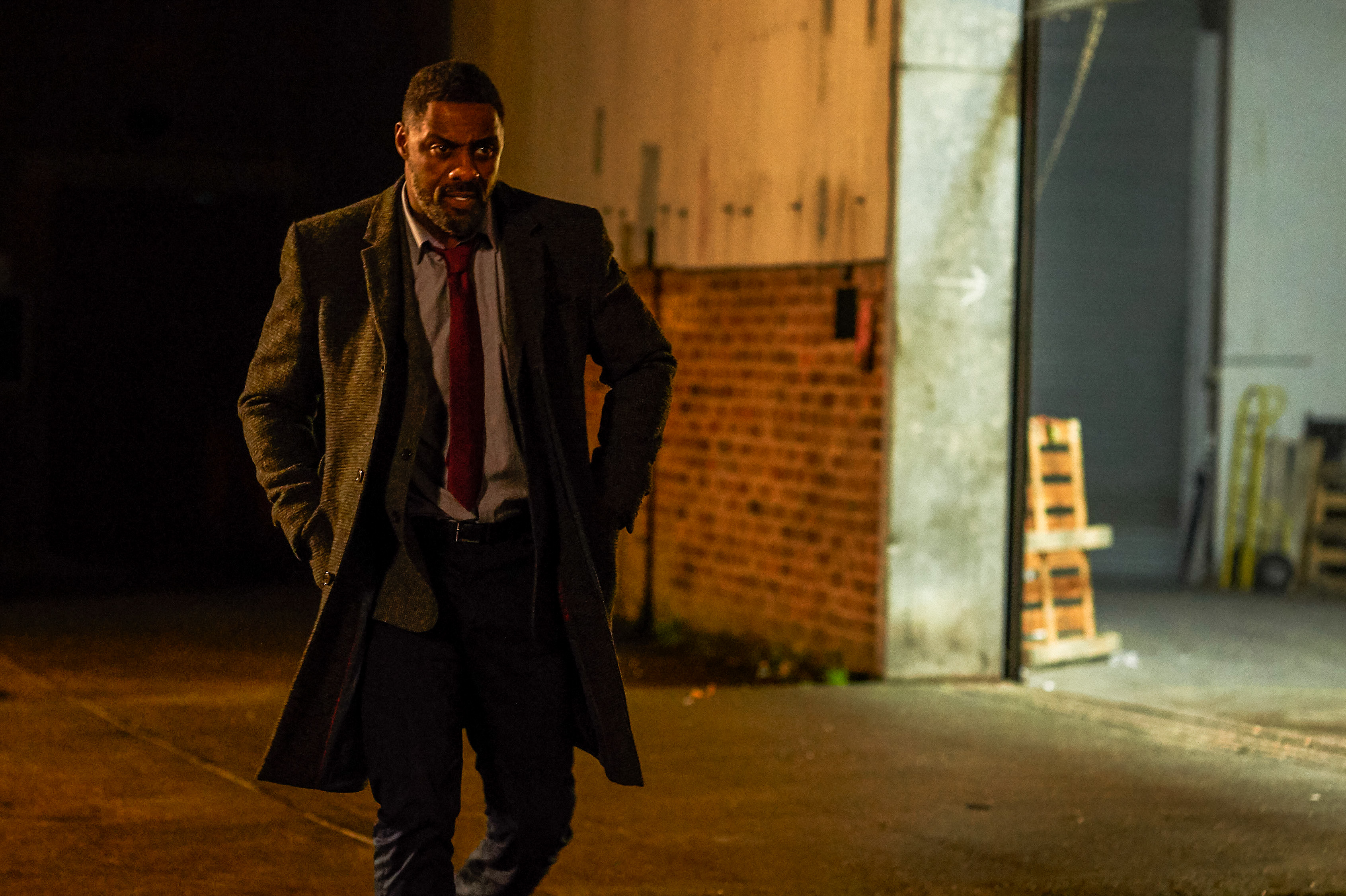 Our boy Luther (Idris Elba) is back and the streets of London are getting darker than ever—everyone might know his name but that only means he has a target on his back. The murder scenes are getting increasingly grisly and more bold with the season 5 premiere and the connections go way deeper than your average serial killer (why do they always have to be "loners"?). The episode will lead you on a series of twists and dead ends (quite literally) but we all know this is Luther so it's never that cut and dry. Something is off with their lead in the case and the reason why will leave you with so many questions. Ooh, we've missed this show's intensity!
Luther is back on BBC America on Sunday.
From BBC America:
On the trail of a cannibalistic killer, Luther is dogged by ghosts from his past.

—

Fear the Walking Dead
"Here to Help" – Season 5 premiere
Sun June 2 – 9PM
On AMC
Fear the Walking Dead returns to AMC on Sunday.
From AMC:
The group's mission is clear: locate survivors and help make what's left of the world a slightly better place.